Kia Ora everyone! Welcome to week 7, Term 4. If you are learning from home, you can come into school today (Monday 29 November) from 10am and pick up a new learning pack! Remember one lucky person from our team will open their pack and see a golden ticket! This prize means that your child will get their uniform for free next year!! Super exciting - good luck everyone!!!
So excited to get Lahara's learning back this week! Well done Lahara - you have been super busy and did such a great job! Tuesday 30 November
Here's a fun activity you might like to do today! Have fun together and stay well all!
Time for a treasure hunt!!
Choose something to hide. It could be a toy, something that you can all share to eat or a book perhaps? Write up your clues and place them in different places around your house. See if your whanau can follow your clues to find the prize! This could be an indoor, outdoor or both treasure hunt. Use your imagination and make it work for your space and your whanau!
Here's some examples you could use?
I'm not a selfie, but I do show faces. Find me in bathrooms and a few other places. Could you figure it out? Yes you're right, it's a mirror.

I have four legs, but I don't have feet. I come in handy when it's time to eat. Yes it's a chair!

I make it possible to have fresh food. Everyone agrees I'm one cool dude. Did you figure this one out - yes it's the fridge!
Welcome to Week 6 Whanau!
Hey Whanau, here are some more photos of the fun we have been having this week in Team Kakano!
Hey Puzzlers! How are you all doing? Hope you are all keeping busy and doing lots of awesome learning at home together with your whanau!
Here's an idea for an activity that you can do together - have fun!!
Take some things outside and create your own obstacle course. Think creatively about what you could use? Some chairs, do you have a bucket and some small balls (or make some sock balls), a skipping rope, some hoops, some long pieces or wood that you can use as a beam to walk along or some rounds of wood that you can balance on - one foot at a time.
Decide on the rules, then decide who goes first. Can you time each other? Who can do your obstacle course the fastest?? How about adding some water - the weather is nice and warm now, so water would be FUN!!
Hi everyone! Hope you are all doing well learning from home? I thought I would share some photos of our play and learning from today and last week! It's a busy day here in team Kakano!
I miss you all Puzzlers and can't wait until we are all together again!
Kia Ora Whanau! Can't wait to see you back at school on Wednesday this week!! If you decide not to come into school, you can continue learning from home via our website and/or the hard copy learning packs that you have collected from school. Stay well, stay in touch and be kind! Sending love , Mrs Boyd
Welcome Back Team Kakano
Friday 12 November
Bug Hunt
Go into an outdoor space, garden or to a path and sit in one place for 5 minutes. Look closely at the area around where you are sitting and notice what insects you can see or hear. Notice their size, how many legs they have, if they have wings and how many body parts they have. What colours, how many, what types? NB: You can use a magnifying glass if you have one.
Extension Ideas and Questions: Choose an insect that has interested you the most. What is it about that insect that you liked? What do you think it was doing? What do you think it eats? Where do you think it lives? Can you find out what type of insect it is? What is the Māori name? Collect your data and draw a picture or write a story of the insect that interested you.
Thursday 11 November
Nature Potions
Resources needed: containers, bowls, buckets or old pots and pans.
Go for a wander around your backyard, park or your neighbourhood and collect some potion making stuff like flowers, grasses, sticks, bark, moss, nuts, leaves and a sprinkle of dirt for good measure.
Add water and make a magic spell or perhaps make a café and design a menu!
Wednesday 10 November
Make Music
Communication is sound and nature is full of sound. Collect a variety of natural resources that can make sounds in a variety of ways. You might collect sticks, rocks, pebbles, leaves, seed pods, bamboo, branches, dirt.
Explore the different sounds. What makes a loud sound? What makes a soft sound? What sounds are surprising? What didn't make much of a sound at all? Which sounds compliment each other? Can you create a short piece of music with a variety of different sounds? What is rhythm? What is a beat?
Tuesday -mail box pick up!!
I was so excited to get Athina's learning pack in the mail today! You have been working so hard Athina - well done! I am proud of you and I miss you! Here's a few examples of Athina's hard work!
Tuesday 09 November
Make a Hut or Shelter
In your outdoor space, build a hut or shelter. Use what is available e.g. sticks, broomsticks, tarps, old blankets or sheets, tables, chairs, tarpaulin, ropes, playground, trees, trampoline or a fence.
Consider if your hut would be good if it rained or if it was windy? Could you do anything to stop the rain coming through? How many people does it fit, is it sturdy, is there anything you would do to improve the construction?
Monday 08 November
Leaf Life
Go for a walk and collect 10 different leaves of various shapes and sizes. Sort the leaves from smallest to largest. Then group them into different groups i.e. ones with smooth edges, ones that are serrated, ones with many little leaves or large ones.
Which ones are soft? Which ones are spiky? Which ones are dry? Which ones have freshly dropped off a tree, how can you tell? Can you identify the name of the tree from looking at the leaf? Are there any leaves from native trees? What is the Māori name of the plants? When they're scrunched up, which ones smell nice and which ones smell bad? Could you find some string and thread the leaves to make a head piece or a necklace?
Friday 05 November - Let's get out in nature again today!!
Boat that Floats
Go for a walk and gather some resources that would be helpful to make a boat. This could include sticks, leaves, flowers, grass and something like Ti Kouka (Cabbage Tree) which can be used like string to tie it together if needed.
Once you have created your boat, put some water in a bucket or a sink and see if it floats! Why do you think it stayed afloat or sunk? What materials helped it stay afloat? If you could make one change to your boat what would that be and why? What did Māori use to make boats that could carry people? What did they use for paddles? How would you make a boat that could hold your own weight?
Thursday 04 November
Hey everyone! Today is Outdoor Classroom Day, so today I would love for you to get out into nature and do some exploring! Go for a walk with your whanau, play in the backyard or go to your local park. Here's another awesome idea that you might want to try today! Have fun outdoors!
Natures Patterns
Go for a walk around your house, or a local park or your neighbourhood and collect some natural resources of all different shapes and sizes e.g. sticks, leaves, seedpods, nuts, stones, pebbles, shells etc...
Create your own pattern using the resources you collected. Can you make a miniature pattern, a large pattern, a round pattern, other shapes, a colourful pattern, a pattern with only five items, a vertical pattern? Or make a rangoli pattern to celebrate Diwali?
Thanks for sharing your work with me Tobias! How clever you are at counting!
I love your Leaf Man Tobias - you did such a great job!
And what an awesome story about you! You are one of
the best builders in Room 1! Ka pai Tobias
Zoom Meeting: 03 November
Week 3, Term 4 November 1 - 5
This week, we are celebrating Diwali, the festival of lights! Here's some information about the celebration.
Diwali is an Indian festival that lasts for 5 days.
Diwali means "row of lighted lamps" and is often called The Festival of Lights.
The festival celebrates good over evil, light over dark.
People decorate their homes with fancy lights, candles and lamps.
They also draw Rangoli patterns on floors.
People prepare and eat delicious food and lots of yummy sweets. Yum
Tuesday 02 November
Rangoli Patterns
Look at these beautiful Rangoli patterns. Aren't the colours stunning? Can you use some chalk to do your own Rangoli pattern on the concrete outside?
Watch the story of Rama and Sita - this is probably the most famous Diwali legend.
Wednesday 03 November
Diwali is a huge celebration! It takes a lot of work to get ready for the festival of lights. Some things that people do are:
Spring clean the house
Shop for new clothes
Cook and prepare food to share with friends and family
Send family and friends special cards
Give each other presents
Decorate their homes
Pretend that you are getting ready for Diwali and choose two things to do at your house today. You will be helping someone in your house, while also having fun! Making a nice card would be a lovely thing to do! Also drawing a picture could make a nice present - be creative!!
Week 2, Term 4 - October 26 - 29
Thursday 28th October
Click on the video and listen to a really cool story about kindness and about looking after each other!
Look carefully in the picture. Can you see all the New Zealand native animals from the story?
How many penguins do you see?
How many sea lions do you see?
How many birds do you see? Did you notice there is a bat too?
Here's your challenge today for Tokelauan language week!
These are some ways to encourage and support each other, using the Tokelauan language. Give this a go today!
| | |
| --- | --- |
| Kai te manaia! | Awesome! |
| Te lelei ō koe | Well done! |
| Ko au e fehoahoani atu kia te koe | I will help you |
| Fakatakitaki ki ei | Give it a go |
| Io fakamolemole | Yes please |
Wednesday 27th October
This week is a celebration of the culture and language of Tokelau! Take some time this week to learn something new about Tokelau!
Learn how to count to 10 in Tokelauan
These are the days of the week in Tokelauan
| | |
| --- | --- |
| Aho Gafua | Monday |
| Aho Lua | Tuesday |
| Aho Lulu | Wednesday |
| Aho Tofi | Thursday |
| Aho Falaile | Friday |
| Aho Tōnai | Saturday |
| Aho Hā | Sunday |
Kia Ora room 1 Mātua Wiremu here. I hope you have all been well and safe during lockdown and have been finding new different ways to learn lots of new stuff while being at home? I understand that this month we have been learning about kindness and showing kindness to others.
How can we show kindness to others while speaking te reo Māori? We can say "Kei te pēhea koe? Asking people how they are. We can reply by saying "kei te pai ahau" or we can change the word Pai – Good with another word like Ngenge – tired or Pōuri – Sad or any other describing word that you know.
Can you try having a go at speaking te reo Māori and asking someone in your house how they are? You can record yourself asking your parents maybe and send it through to Mrs Boyd so we can have a look and listen to your beautiful reo. Down below is a video recording how to show kindness in te reo Māori.
Week 1, Term 4 - October 18 - 22
Kindness Goal for today - Friday 22 October
Today give everyone in your whanau a compliment. A compliment shared will make both yourself and the person who receives the compliment feel good! It can be based on how well someone does something, an action or the way they look. A nice compliment for Mum or Dad might be "You are really good at playing with me", or for your sister "You are fun to be around". Remember we are being kind, when we think about how others feel!!
Today, let's learn the names of some common fruits in Niuean. Do you have some of these fruits at home? Maybe you could make a fruit salad with Mum or Dad and serve it to your whanau for pudding?? As you chop the fruit, say the name aloud! YUM
Kindness Goal for today - Thursday 21 October
Check in on someone in your whanau today. Ask them how they are doing or feeling? Ask them what they have been up to? Maybe you could ring someone outside of your family bubble just to say hi - your Nan or Pop, your auntie or maybe a friend? Being kind is keeping an eye on all those people we love!
Today let's learn how to count to 10 in Niuean. Practise with someone in your whanau! Click on the video and listen to how the numbers sound from 1-10 and you can get some exercise in as well!! Enjoy
Kindness goal for today - Wednesday 20th October
Play a fun game today in your whanau. Make sure everyone gets to take part and has a turn. A good game to play could be Hide and Seek or Freeze or The Giant's Treasure. Remember to think about everyones age and make it fair. Remember when we take turns and involve everyone we all have fun!
How are you feeling today? Are you ….
Listen to the video below to see how to say how you are feeling in Niuean!
Kindness goal for today - Tuesday 19th October - CRT
Today offer to help someone in your whanau. Maybe help Mum or Dad with hanging or folding the washing. Help a younger brother or sister to do their learning or help your Grandparents to clean a room in your house or cook a meal together. Remember when we help others in our whanau, we are being kind!
This week is Niuean language week. Niue is an isolated raised atoll in the south-west Pacific. Its closest neighbours are Tonga, Sāmoa, and the Cook Islands. Let's take some time this week to learn some new things about Niue!
Here is a picture of the Niuean flag. Can you draw and colour in using the correct colours like the Nuiean flag above? Then send a picture of this to me so I can post it on our page.
This is a picture of a house in Niue. Can you make a house out of stones or rocks too. Here is a few I made. Rock towers and Niue houses.
Here is a video of how you can make some coconut bread. A favourite dish from Niue.
If you wanted to say hello or goodbye to someone in Niuean you could try one of these greetings:
Let's learn the days of the week in Niuean. Listen to the video below - isn't the girl in the video having lots of fun teaching us?
How about learning colours in Niuean too? How many of these colours have you got at home? Can you use these colours today to draw a picture of the beautiful atoll of Niue? Lanu moana for the ocean, lanu lau aku for the trees and leaves, lanu kaki for the tree trunks and the sand, lanu kula and lanu lauamame for the flowers and of course lanu ago for the SUNSHINE!!
Kindness Goal for today - Monday 18 October
Today share something special to you with someone in your bubble. For example share your favourite toy with your brother or sister, share a treat with your Mum, Dad, Nana or Poppa or play a game where you have to share - for example, building with blocks, playing cards, cars, dolls or dress ups! Remember when we share EVERYONE gets to have fun!!
WOO HOO!! Such great news about Auckland going into Level 3!! We have all done so well and done a great job as a team! This brings us one step closer to Level 2 and being back together in Room 1 again - personally I can't wait!
Remember to contact me via my email lisab@flatbush.school.nz if I can help in any way!
Join us today Friday for a team Kakano Zoom meeting if you can! We will meet at 11am for around 30 minutes! Hope to see you then! The meeting ID will be: 992 3171 3436. Passcode: Kakano
Friday 01 October
Day five - Wellbeing week - let's continue building our kete!
Taha wairua - my spiritual health, my beliefs and values
Today practise Hikitia te Ha and do some yoga practise.
Write down or talk to someone about what you value - what is important to you. Look outside your window or go outside into the backyard and notice three things - pay attention to what you see and think about what you like about it. Is it a flower, a person, a toy or object? How does it make you feel?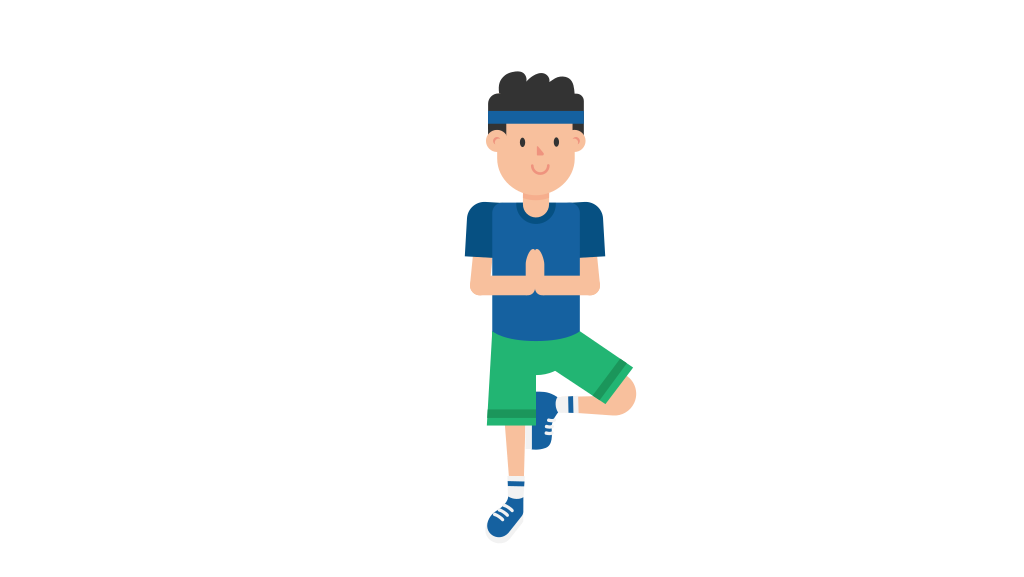 Fun Day Friday
Do you have some chalk? Take some outside onto the concrete in front of your house or in your driveway. Draw a hop scotch pattern and number the boxes from 1 - 9. Grab a pebble to play with and have fun with your family.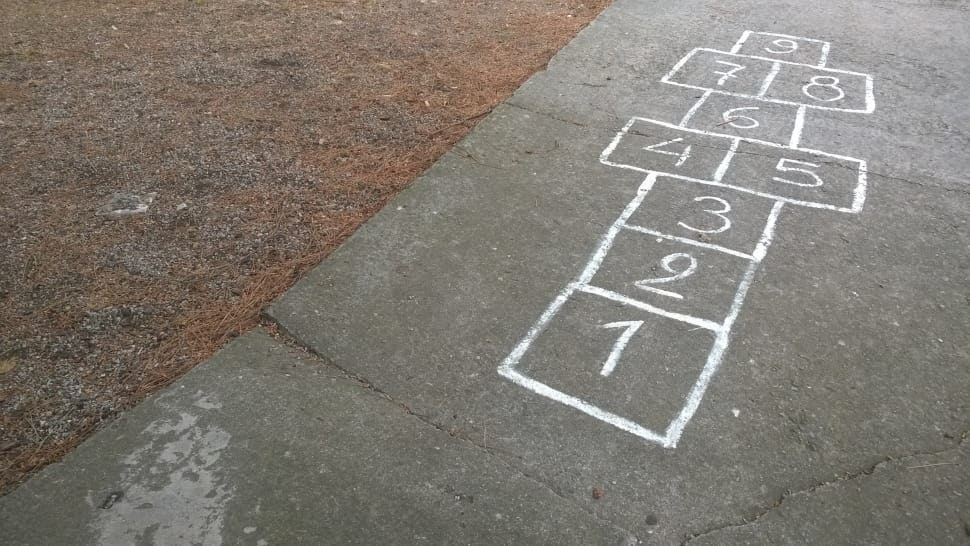 Write a message on the concrete for those people walking past! Draw a rainbow, a heart or some flowers.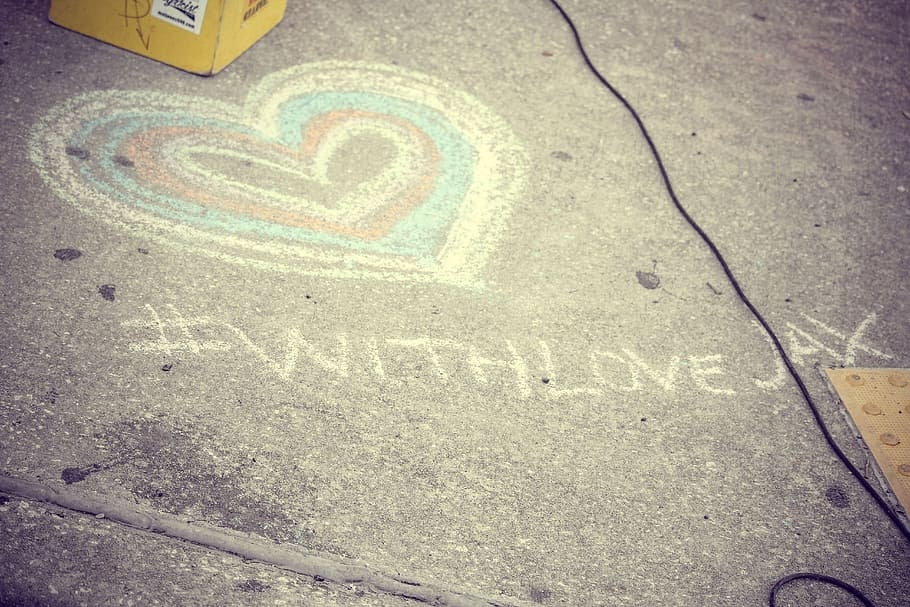 Or just draw a picture of something you love! Be creative!
How many ways can you show kindness? Here's some activities that you can try today and everyday to show kindness & care for others!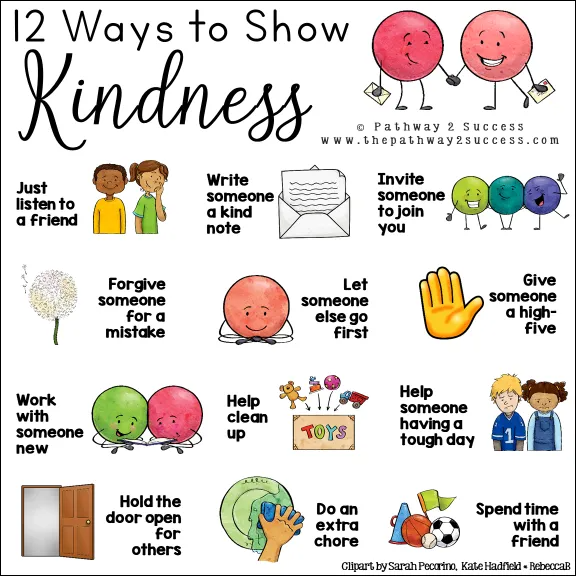 Thursday September 30th
Day four - Wellbeing week - let's continue building our kete!
Taha hinengaro - my emotional health
Today take some time to be creative. Draw or paint a picture. Take your time to colour in carefully and use all the colours you like. Make sure you draw or paint something that is special to you!
Find a quiet place today to be mindful and do some mindful breathing. Try the 4x4 technique. Breathe in deeply 1,2,3,4, Hold your breath 1,2,3,4, Release your breath 1,2,3,4. Remember breathe in through your nose and out through your mouth. It gets easier the more you do it.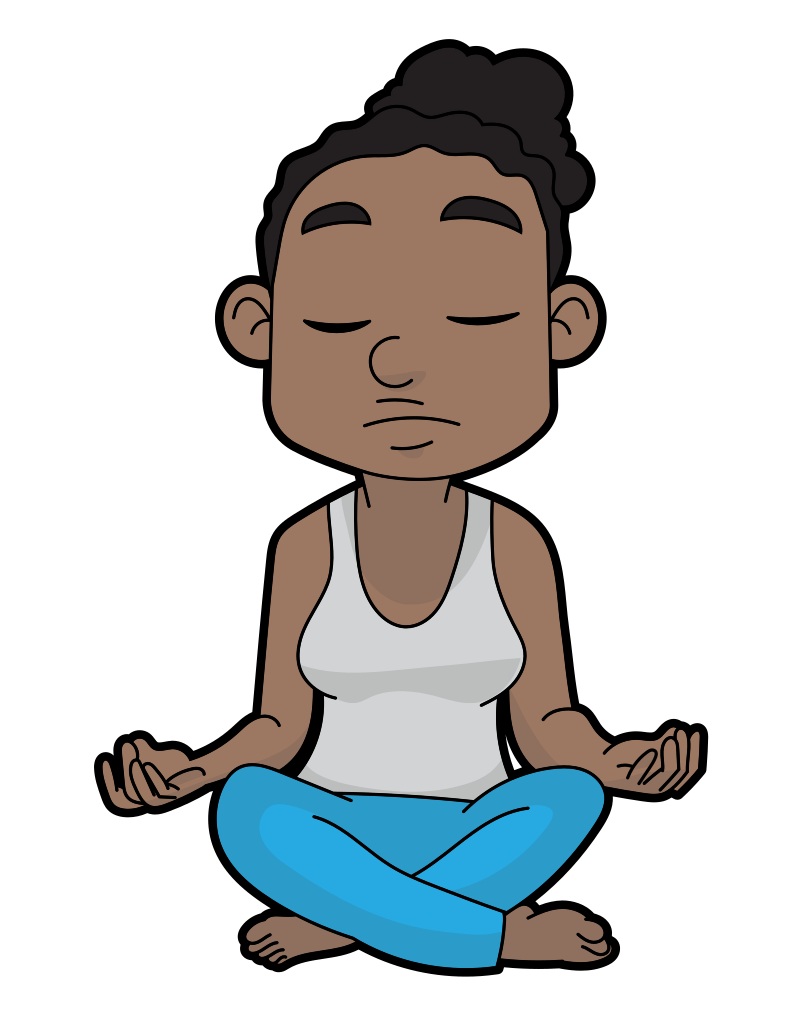 Here's a fun activity you could start today with your whanau. Can you do 5 things today? Could you complete the entire card by the end of the week? Have fun working together!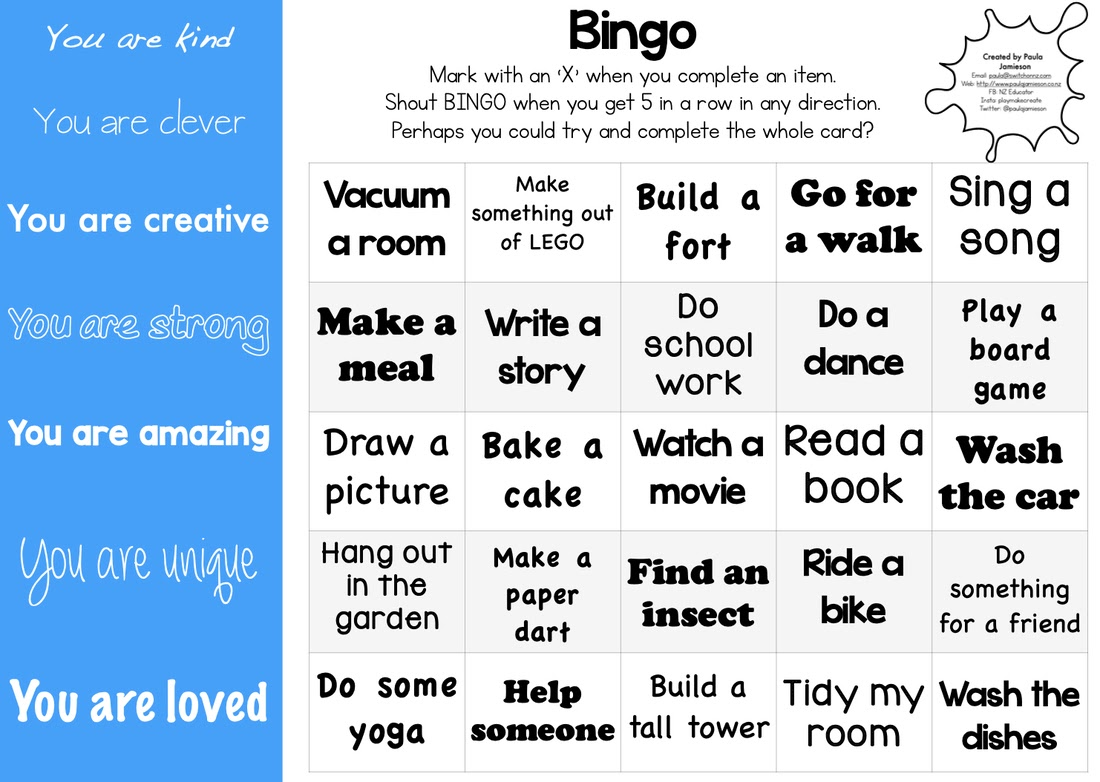 Today, let's learn the days of the week in Mandarin Chinese. Listen carefully to how the words are pronounced.
Yummy Dumplings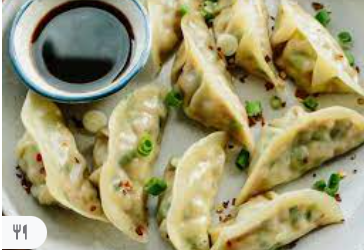 Dumplings are one of my favourite things to eat from a Chinese menu. They are really to easy to make too! Let's do some dumpling maths!
Mrs Boyd is making pork dumplings. She has 3 packets of dumpling wrappers. Each pack has 10 wrappers in it. How many do I have altogether?

Mrs Boyd's family sit down for dinner. Glen has 7 dumplings, Brennah, Ruby and Mrs Boyd all have 6 dumplings each. How many do we eat altogether?

There are 14 dumplings on the plate. If Mrs Boyd eats 8, how many dumplings are left?
Wednesday September 29th
Day three - Wellbeing week - let's continue to build our kete!
Taha whanau - my family and friends
Today make time to connect with your family in person and your friends on-line (if you are able to). Check in and ask how they are doing? Give some compliments - for example: you look well, you are a great friend, you are kind. Help out around the house today - offer to do some jobs and chat to your family while you are doing them. Prepare then eat a meal together. Korero with your Grandparents and ask them about their day.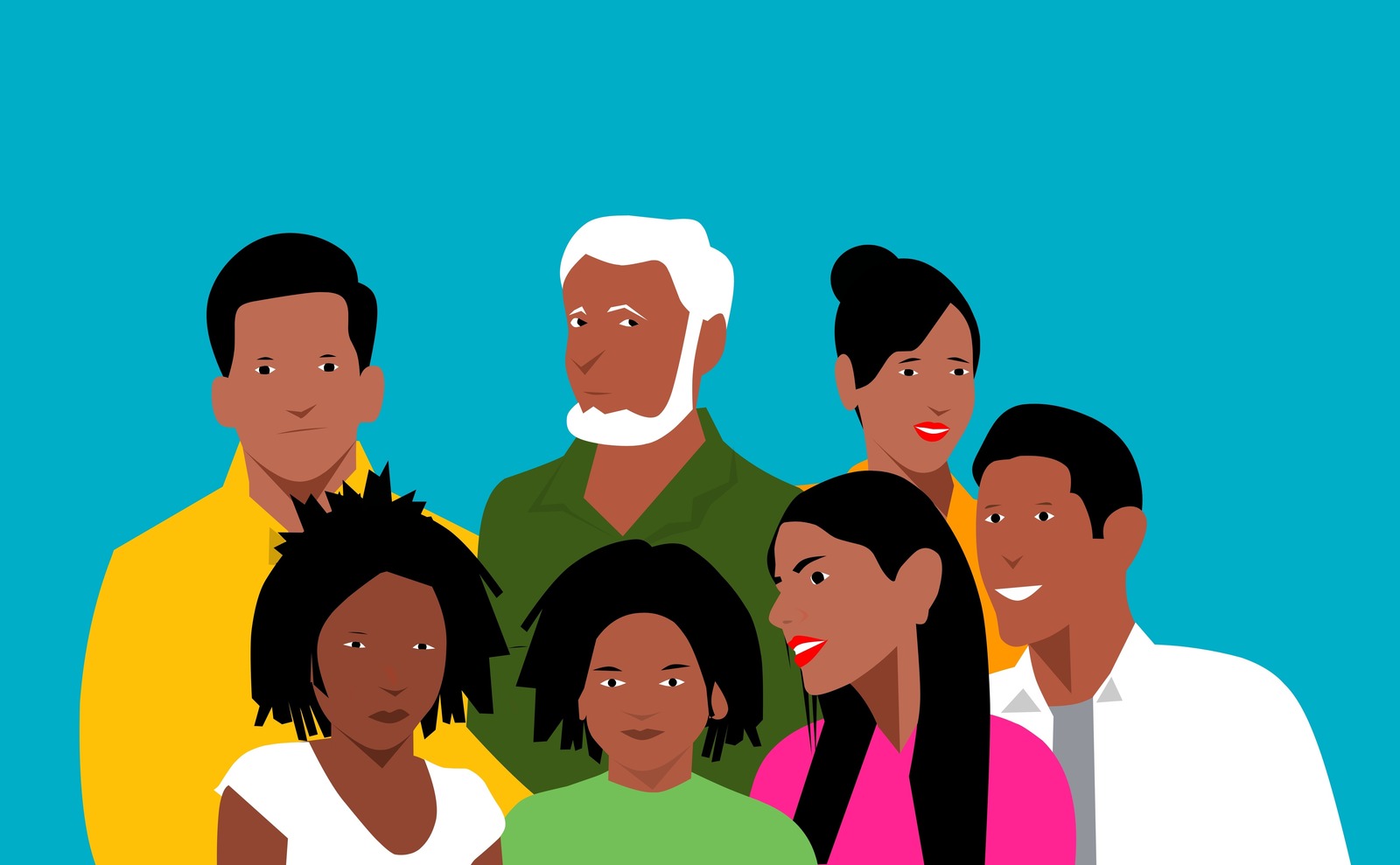 Story Time!
Here is a traditional story about the island of Nanumea in Tuvalu. There are three characters in this story Tefolaha, Pai, Vau. Which is your favourite character? I liked Tefolaha because I think he was very clever!
Did you notice that Tefolaha climbed up a tall coconut tree? Can you draw a coconut tree today? How many coconuts will be on your tree?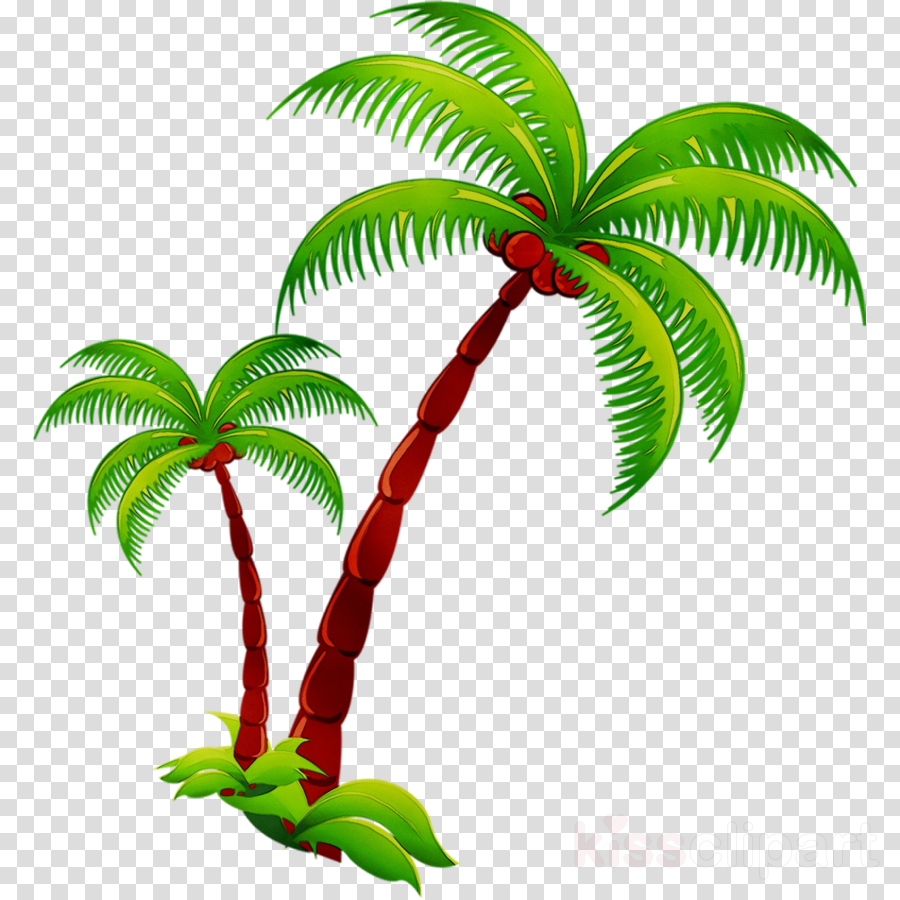 Can you write a sentence about your coconut tree?
Coconut maths
Amyrah has 5 coconuts, Rose has 7 coconuts and Saint has 4 coconuts. How many do they have altogether?

Titus has 12 coconuts. Tobius eats 5 coconuts. How many coconuts are left?

There are four coconut trees. 3 trees have 4 coconuts on them and 1 tree has 5 coconuts. How many coconuts are there altogether?

Mrs Tito has 6 coconuts. She cuts them all in half. How many halves does she have altogether?
Tuesday September 28th
Day two - Wellbeing week - let's continue building our kete!
Taha tinana - my physical health
Today( and every day!) take a break from screen time. Put your devices down and spend some time outside running around in your backyard. Have a go at cartwheeling, handstanding or kanikani (dancing). Go for a walk around the block with your whanau - walk up one side of the road going up and the other side going home. Notice how things look a little different. Get active!!
Learn the colours in Tuvaluan and Chinese today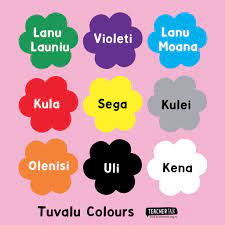 Here's a great story to listen to about the Chinese dragon! In the Chinese culture dragons represent great power, good luck and strength!
Chinese Dragon Fun!
Here's a fun activity to do with an egg carton and some craft bits and pieces. Can you make your own Chinese dragon?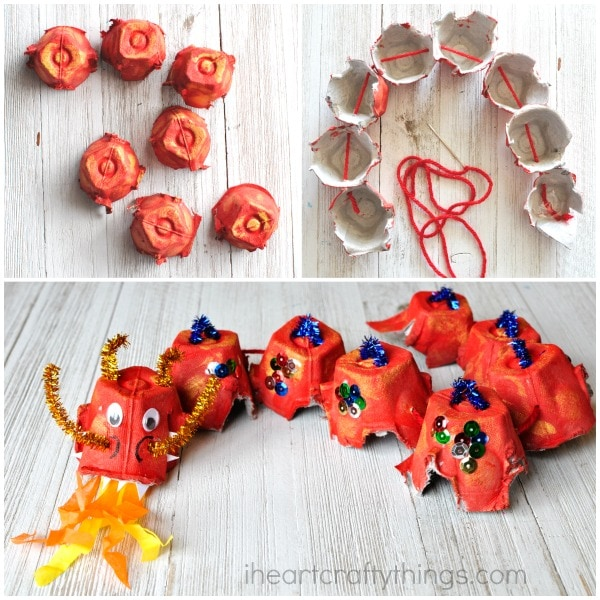 Carefully cut an egg carton into eight pieces - ask for help here from an adult!

Paint or colour the pieces using red paint or crayon or felt tips.

When dry, you can use a needle and thread to carefully sew the pieces together. Again ask for some help here!

Use whatever bits and pieces you have at home to decorate your dragon - pipe cleaners, glitter, sequins, stickers, googly eyes, marker pens etc. If you have some coloured paper, you could add that to make the flames coming out of his mouth!
Flower Fun!!
Follow the instructions below:
1. Draw a flower like the one below.
2.Draw two more flowers the same as the one below.
3. How many petals are there in total now?
4. How many leaves are there in total now?
Week 10, Term 3 - Monday 27 September
Talofa & Ni hao whanau! This week is super special, because we get to celebrate two language weeks - Tuvalu and Chinese language weeks and it is Mental Health Awareness week too!!
Day one - Wellbeing week - let's start building our kete!
Whenua - my connection to the land and my place!
Today is the perfect day to spend some time outside connecting with nature and the land. Find your favourite rakau (tree) and sit underneath it. Relax and breath deeply. Listen to what you can hear around you. Lie on a dry patch of lawn and look up at the sky. Watch the clouds move and what shapes they make!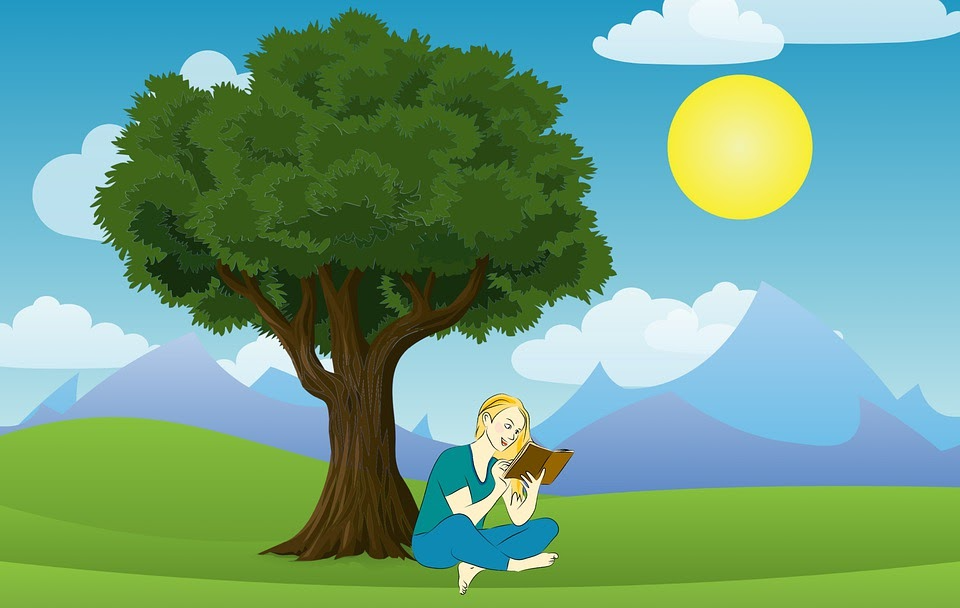 Tuvalu is a small Pacific island nation that lies midway between Australia and Hawaii. Tuvalu means eight islands standing together. The total land area is around 26 square kilometres.
Here are some greetings you can learn and practise this week.
Practise counting in 10 in Tuvaluan
Here are some interesting facts that you can listen to and learn about China! WOW, such an interesting country!
Practise learning numbers from 1-10 in Mandarin. Listen to video to hear how the numbers sound.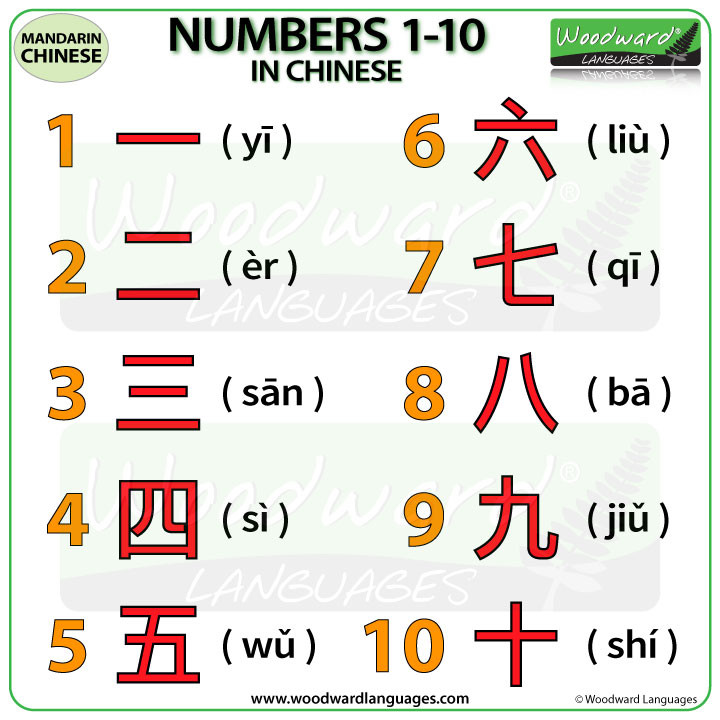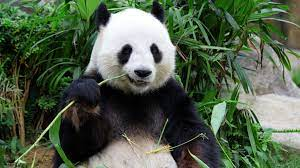 The Giant Panda is the national animal of China! Aren't they cute? Pandas spend a lot of time eating bamboo - up to 12 hours per day!! WOW. The Chinese people really love the Giant Panda! What is your favorite animal? Do you love bears too? Can your draw a picture of your favourite animal and tell me why you love it so much? Write a sentence like this:
My favourite animal is the ____________ because _______
Friday 24th September
Hey Puzzlers, can you join us for our Zoom today at 12 midday? This is a team meeting and we would LOVE to see you if you can make it? The meeting ID and passcode are below!
Meeting ID: 970 4409 7342
Passcode: kakano
Ahoy there me hearties!!
Here's a funny story that you can listen to about Pirates! These Pirates are trying hard to find their treasure - some Golden Underpants!
Imagine you are a Pirate! What would you like to hunt for? Here's an example of a treasure map! Can you draw your own treasure map?
Look outside in your backyard and make a map to follow. Remember to look for all the landmarks in your yard - do you have a shed, a trampoline, a garden, some trees?? Once you have drawn them, then make a trail to follow and remember that X marks the spot. Hide a little something, then ask your family to follow your map - can they find the treasure?
Here's my treasure map that I drew of my backyard. Now it's your turn!
Make yourself a paper bag Pirate!
Do you have a spare paper bag? Grab your bag and some felt tip pens. Draw a face, add an eye patch and make a colourful bandana for your pirate. Then draw a stripey T-Shirt and a colourful belt. What about some sparkly ear rings?? How creative and colourful can your Pirate be?
Pirate Maths
A pirate ship has 4 big sails, 4 little sails and 2 tiny sails. How many sails does the ship have in total? The wind blows 3 sails away - how many are left now?

The 10 pirates find a treasure chest. There are 20 pieces of gold in the chest. How many pieces of gold do the pirates get each?

The pirate ship travels for 5 hours on Monday, 4 hours on Tuesday and 6 hours on Wednesday. How many hours do they travel altogether?
Reuse, repurpose, recycle!
Save a plastic milk bottle or two, rinse it out and have some fun. Ask for some help if you decide to try and make one of these - an adult will have to help you cut the plastic!!
Thursday 23rd September - week 9, Term 3, 2021
Book week 2021
Book week is a celebration of all things to do with reading and books! During this week, find yourself a cozy corner, grab some cushions and a pile of books and have a read. Read to yourself or to someone else in your bubble!
Here's a fun story to listen to. This is a story about what children would like to be when they grow up. What would you like to be when you grow up?
Write a story about what you would like to be when you grow up. Here are some ideas. I'm sure there are many more.