Room 16 Class Webpage, 2021
---
I am currently working on shifting the works from Term 3 to the new folder.
---
End of Term 3:
We have now come to the end of TERM 3. I wish you all a restful and safe holiday break!
Let us all recharge our body strength and mind for Term 4 and looking forward to seeing everyone back at school.
Nofo a!
Mrs. Fonohema.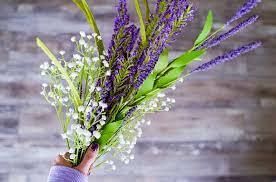 Happy Chinese Language Week!
26th Sept. - 2nd Oct.

Check out the Chinese Language activities as well as the School Value
activities that you can try out today and for the rest of the week.

Our Champs for this Basic Facts Challenge goes out to Promise. Well Done guys!


Two challenges in a row; Siaosi became our Champs and that was for the Chinese Language Phrases and the Basic Facts Challenge. Well Done guys!

Alisi Talakai - Chinese New Year
Name the 3 things Murphy and his family do to celebrate The Chinese Year?
hanging lanterns,

going to the city and

seeing the dragon dancers
It is Mum and Wai PO that means grandma and they made delicious food.
What food is the boy's favourite treat?
Their favourite food is sweet rice balls.
How long does the Chinese new year's new year celebration last?
The Lantern Festival is late.
What is inside the Hong Bao? It is money from grandma.
Promise, Faialofa, and I enjoyed learning how to say numbers 1 - 10 in the Chinese Language. We agreed that learning the Chinese Language is fun and we thought at first that it's hard but after a few practices, we didn't find it hard anymore.
Well Done to all of us girls. Siaosi joined us later at the google meet but tomorrow he will compete against the others on the Chinese Language Kahoot Challenge.
Watch Out, Mrs. Zhao!
Our experience in learning how to say the fruit names in the Chinese language was pretty easy. We found out that some of the names of the fruits in the Chinese language are related to how we say them in Tongan and in Samoan languages.


Our CHAMPION FOR THE TIMES TABLE KAHOOT CHALLENGE goes out to PROMISE TO'A
2ND - PAKOFE
3RD - FAIALOFA

Our CHAMPION FOR THE CHINESE LANGUAGE KAHOOT today goes out to FAIALOFA FALEMAII
2ND - PROMISE
3RD - PAKOFE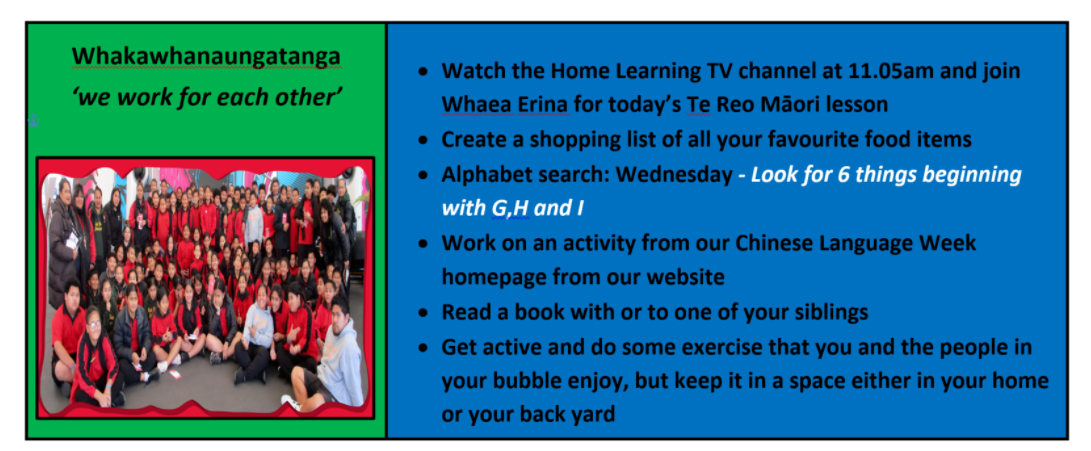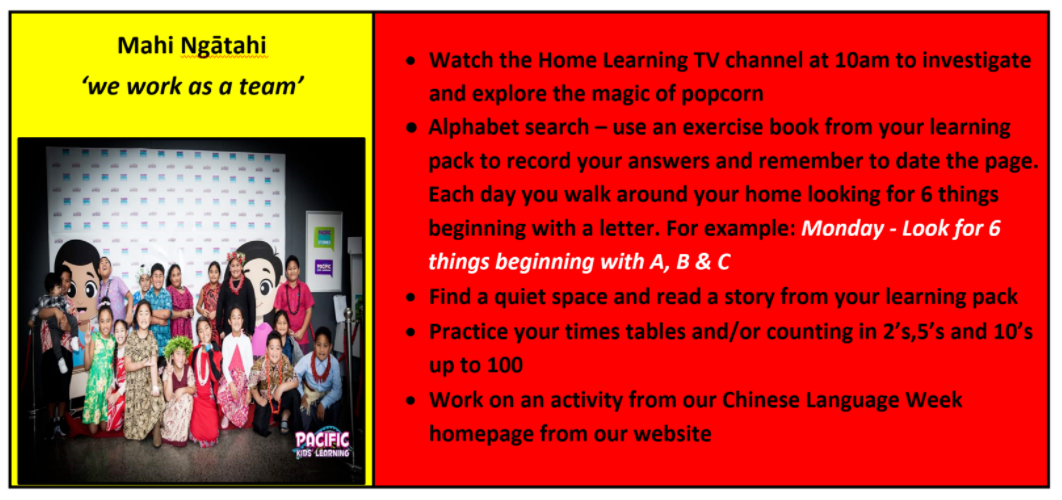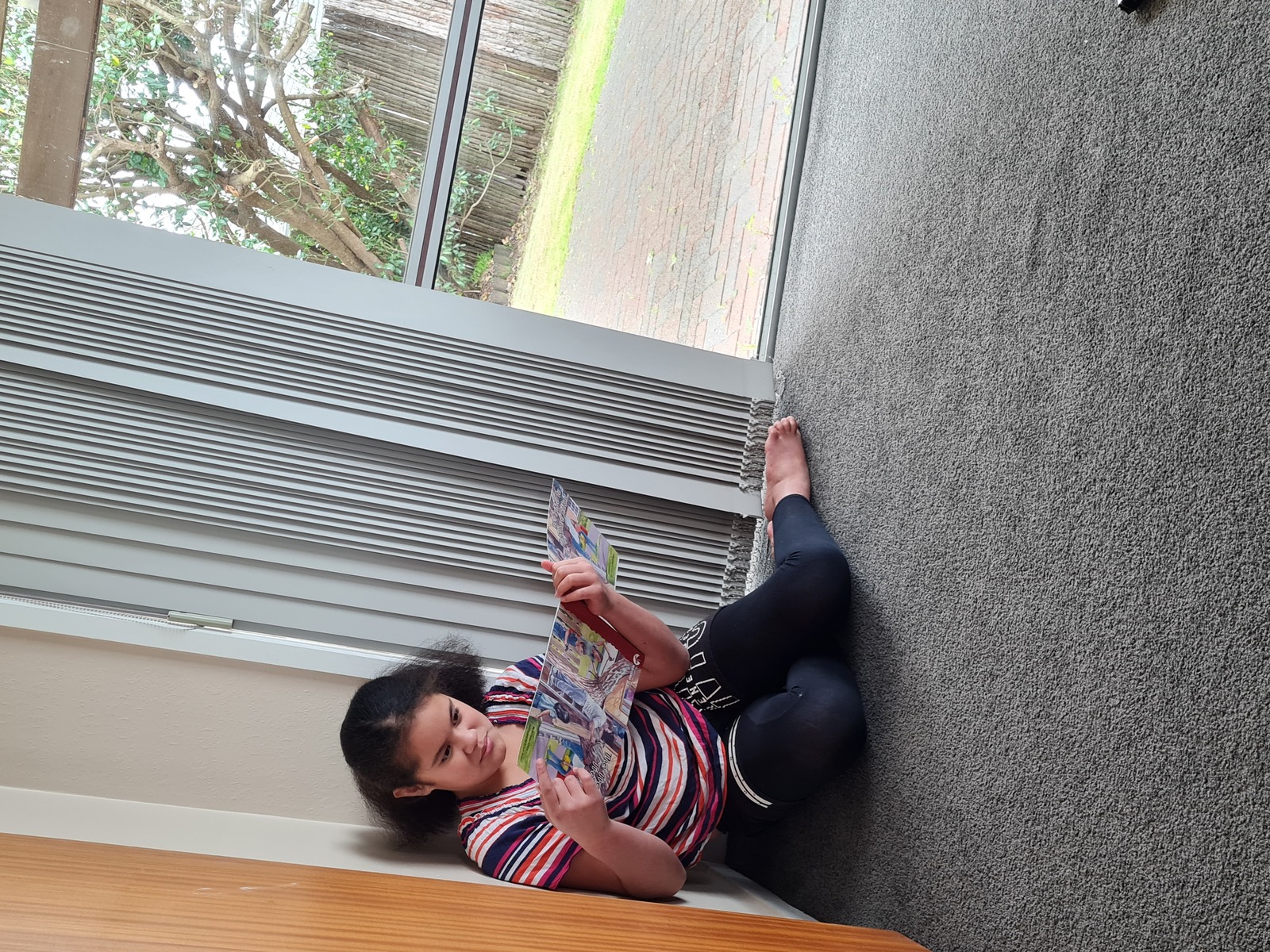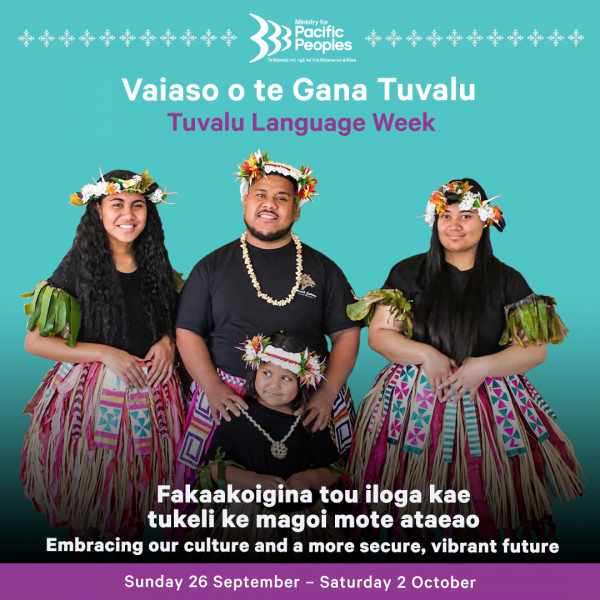 Jamis, you've used up your time wisely to do lots of learning. Credits to your family and especially to you. Keep up the Great Effort!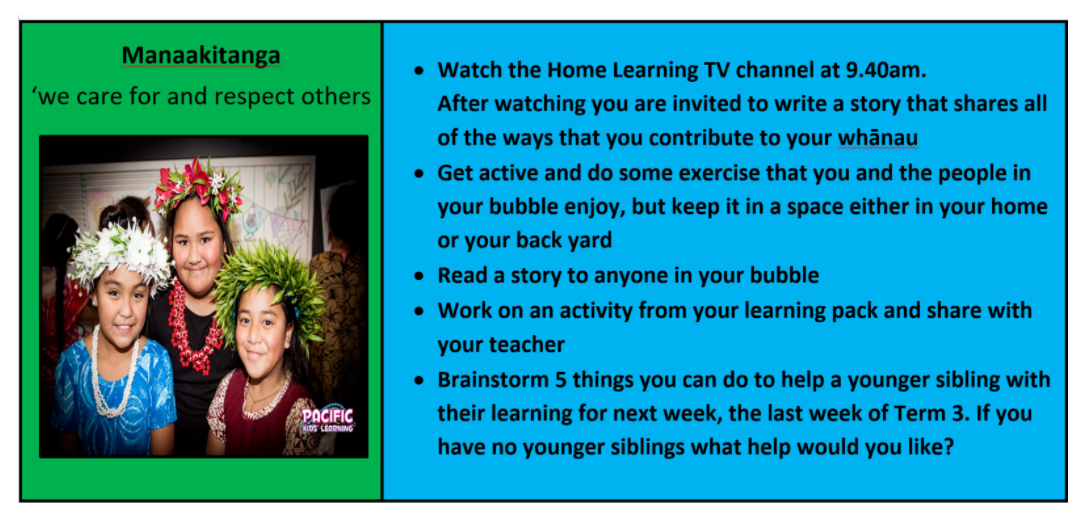 Thank you Pakofe for keep sending me the wonderful work that you do at home with your whanau.
Well Done, Talayna and Pakofe. I'm glad that you guys continue to practice times table and division because these are the key skills/knowledge to fractions, percentages, and ratios which we will try to cover when we return back to school. Keep up the Great Effort!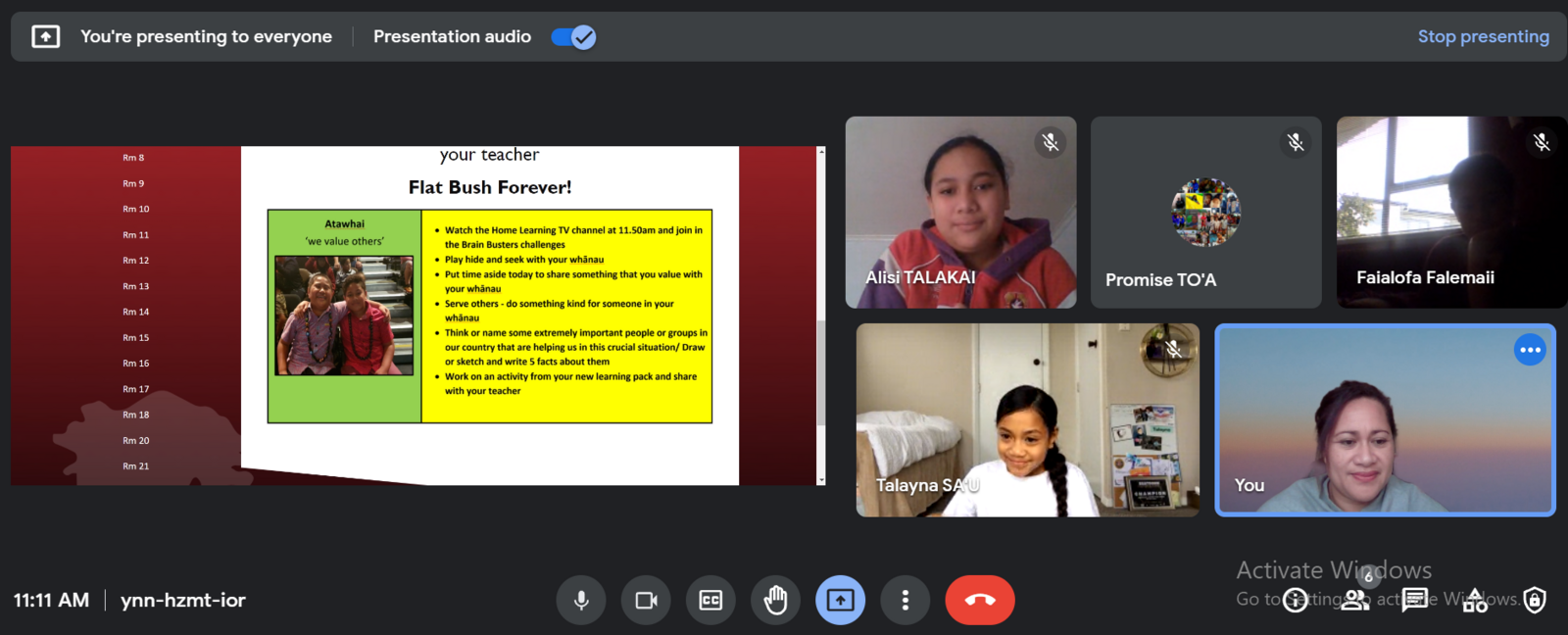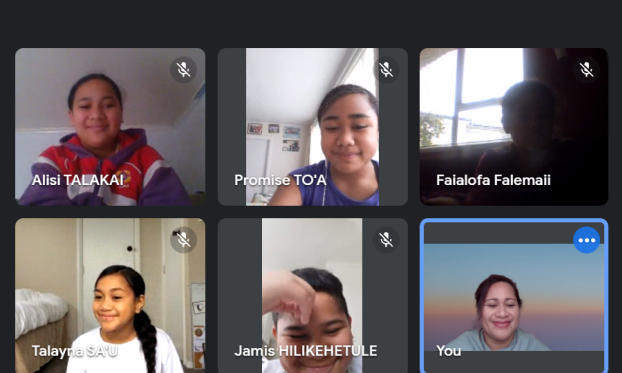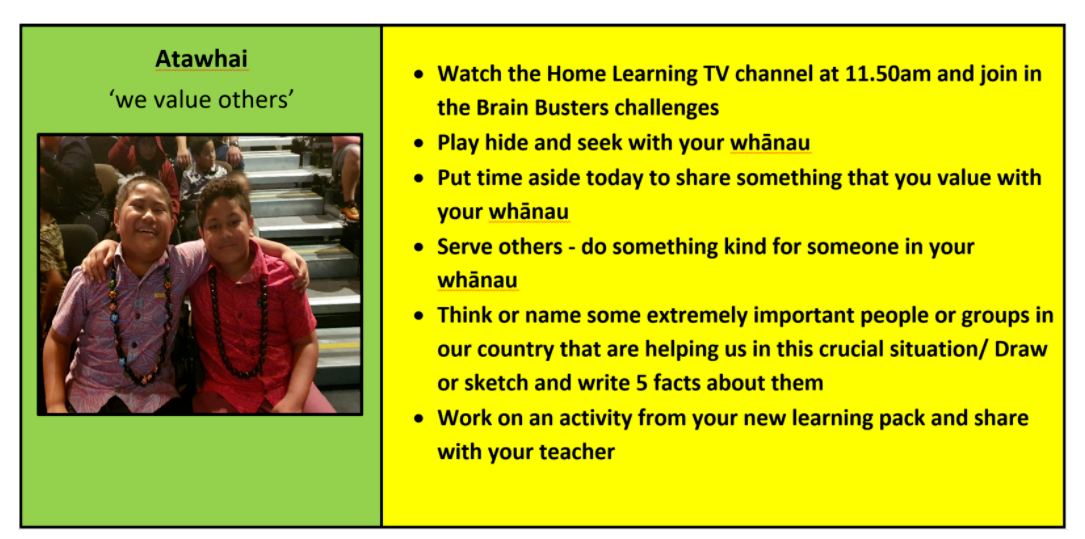 Wednesday 22/09/2021
WELLNESS DAY!
Pick up Learning Pack from school;
10 am - 2 pm, Flatbush Road gate. Please remember to wear the mask and apply the distance contact rules.
There is no online learning today.
Take care and stay safe.
Thanks, Talayna. I'm sure the 'Eat My Lunch Team' will consider the idea, you shared with us, as part of the lunch meal that they could provide for everyone next term. Great Choices!
---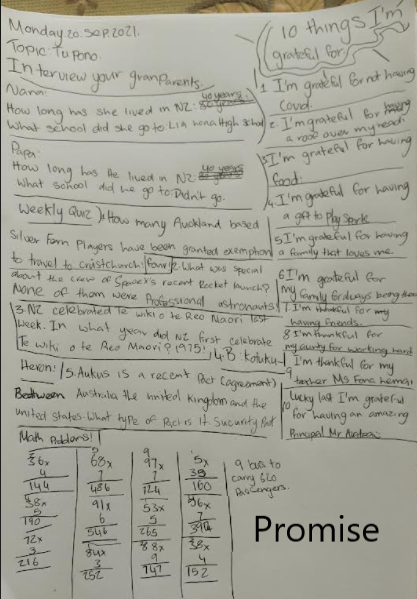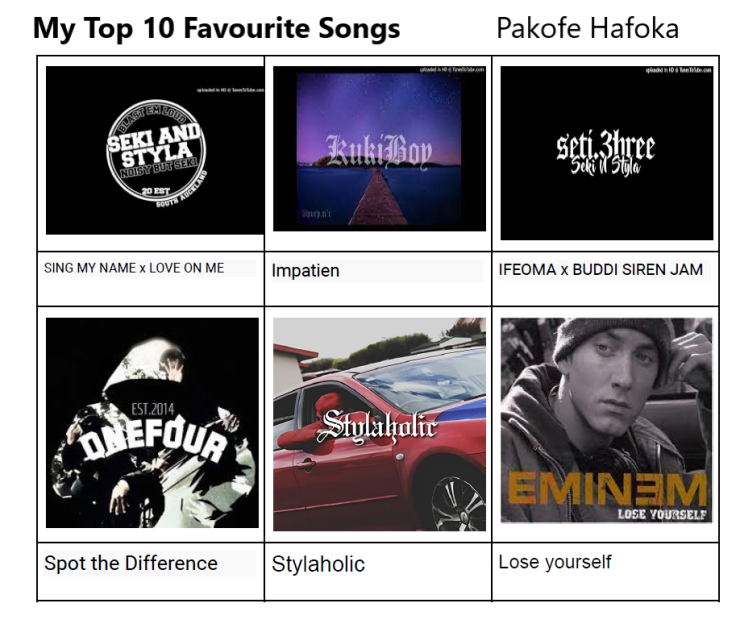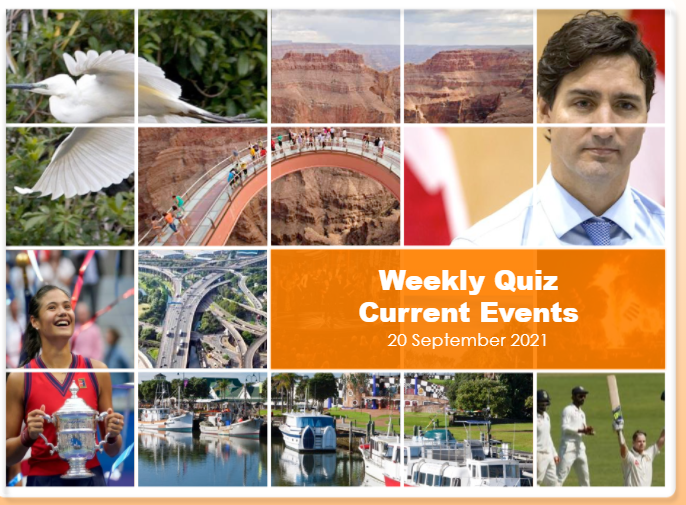 Kia Kaha Te Reo Maori!
Let's make the Maori Language Strong!

---
Google Meet 11am - Read the story TAONGA
WATCH OUT FOR THE TAONGA (TREASURE) COMPETITION!
Free Jump Jam - https://www.jumpjam.co.nz/lockdown21/ and have some fun, while stuck at home. password is lockdownlvl4
---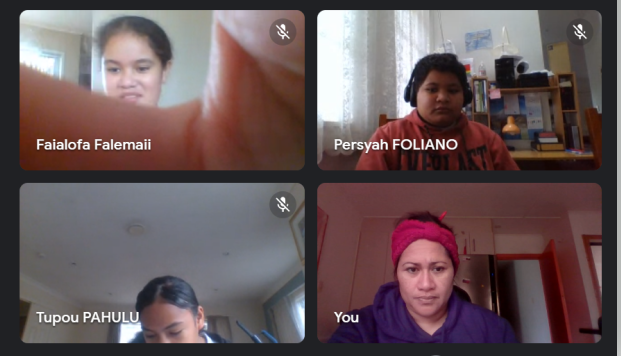 Maths for 16/9/21 Siaosi Takai
1) 79+54=133
70+50=120
9+4=13
2) 2x199= 398
2x100=200
2x90=180
2x9=18
3) 234-68=166
68+12=80
80+20=100
100+100=200
200+34=234
4) 18÷3=6
3x6=18
Weekly Quiz Siaosi Takai
1.Countdown has brought in workers from Hamilton.
2.Tennessee was badly hit by flooding
3.New Zealand's first gold medal at the Tokyo Paralympic Games was the 100m backstroke
4.Foster is the last name
5.The former Samoan Prime Minister blamed Jacinda Ardern.
6.The drummer of The Rolling Stones died
7.She claimed a silver medal.
8.Central America is where you would find the building.
9.It will be pushed back by 2 weeks.
10.The ride goes from 180 mph in under 2 seconds.
11.The All Whites are thinking of changing their name.
13.The pacific is pushing to ban the export of kava.
14.China is planting trees in an area larger than Belgium.
15.AIM Games are held in Tauranga.
16.It is the flag of Italy.
17.The Taliban has thanked NZ.
18.Sri Lanka has banned drunk driving of elephants.
19.Police with beards aren't allowed to be on duty.


Weekly Quiz Siaosi Takai
1.The Pfizer doses were from Spain.
2.An alarm was triggered because of smoke.
3.It is being held in Beijing.
4.Ronaldo is joining Manchester United again.
5.They made a big impact by removing plastic tags on bread.
6.Cricket Australia's game won't be possible because of the taliban in Afghanistan
7.Researchers have complete the online map of the coral reefs
8.Daffodil Day was cancelled due to COVID19
9.It is Lorde's song sang in Maori
10.She has been the chancellor of Germany for 16 years.
11.Three players were breaking quarantine rules in the Football World Cup Qualifier.
12.The lights used to commemorate 9/11 were in New York.
13.Simon Bridges wrote the book.
14.Tom Cruise's BMW was stolen while he was filming Mission Impossible.
15.El Salvador has become the first country to accept Bitcoin.
16.Ukraine
17.It is true that The Warriors will be in Australia
18.Elvis Presley
19.He survived a skydive with parachute problems
20.Chris Hipkins
Happy Birthday
Ra whanau ki a koe,
Jamis Hilikehetule!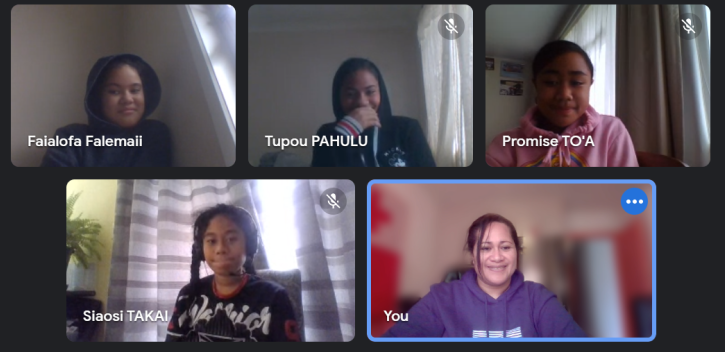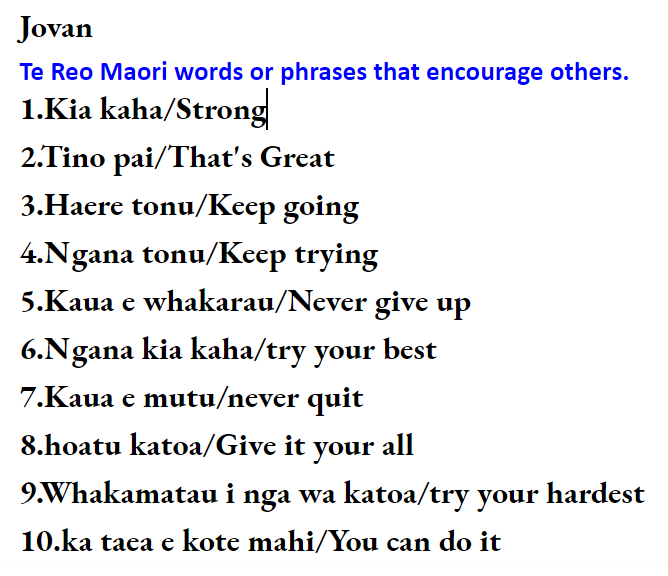 ---

HAPPY TONGAN LANGUAGE WEEK
ROOM 16 & FBS.
---
10/09/2021
Fakamonu'ia atu ho 'aho,
JOVAN COCOZA!



Hello. How are you? My name is Promise To'a. Hope you are all fine.




My name is Mele Taumoepeau. I hope everyone enjoyed Tongan Language Week.

Psalm 1: 23 The Lord is my shepherd; I shall not want.




My name is Tupou. I'm proud to be a Tongan.




My name is Jovan. Love you all.




My name is Faialofa Falemaii. I enjoy learning the Tongan Language.

My name is Talayna 'Alisi Sau - Tuihaangana. Hope that God will be with every family.

I adore you all. Thank you, I'm Pakofe Jr Fisi'ipeau.



Alisi Talakai
'Alisi Talakai / Siaosi Takai / Jovan Cocoza
Siao
Body Parts
You have done an amazing job, Faialofa. I'm glad you enjoy learning the Tongan Language. Malo 'aupito.

Basic Tongan Phrases
CRT - 7/9/21 - Malo e lelei Rm 16
Don't forget you have a google meet with Mr Avatea today at 11am. Here is the link Room 16 Kahoot with Mr Avatea
Then you have a meet with me at 12pm here is the link: Room 16 - CRT google meet .
We will be having a fitness session. Please make sure you have a towel and water handy. See you all there - Miss Young.

I am so happy with Rm 16 and their effort today with our fitness session. They tried really hard and were very puffed at the end. Looking forward to our next meet- Miss Young.
Here is a video of me and my daughter making a delicious Tongan dessert called Faikakai Topai. Maybe you could try and have a go making it at home.
---
Arohatia (We encourage others)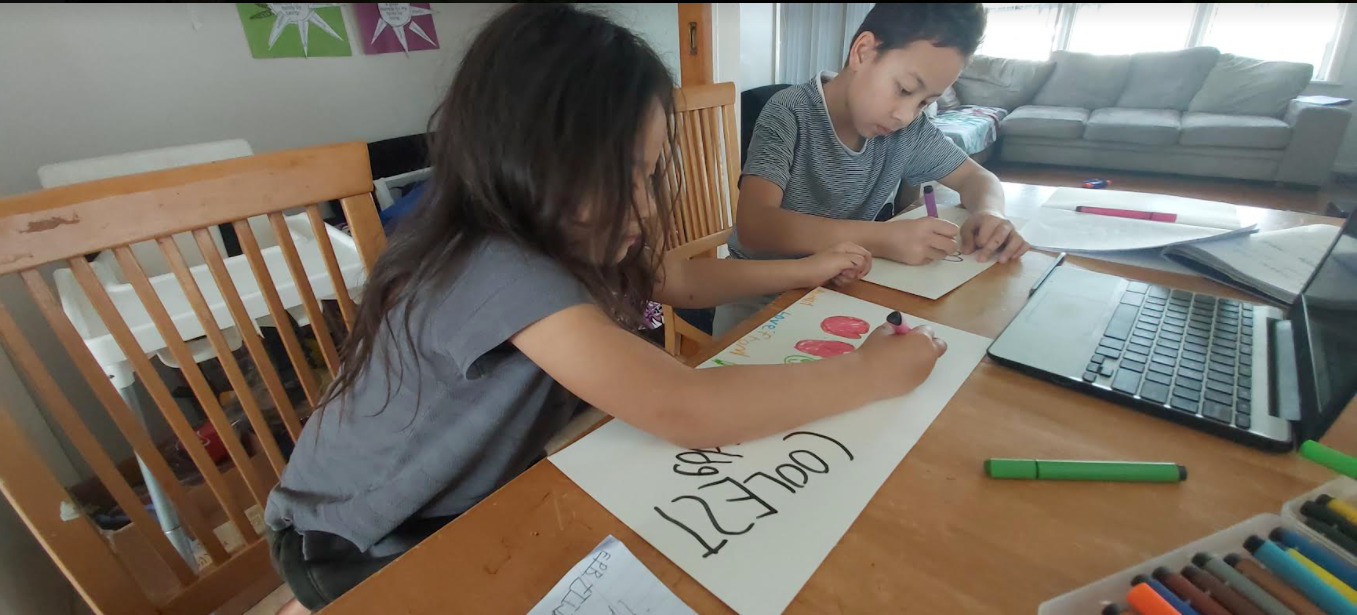 Tu Pono (We know who we are)
| | |
| --- | --- |
| | |
| | Talayna is working hard to bake a chocolate cake for her family cup of tea. Well Done Talayna for knowing your role as a child in the family. This shows that you appreciate what your family has done for you, hence why you are baking for them. |
Mahi Ngatahi (We work as a team)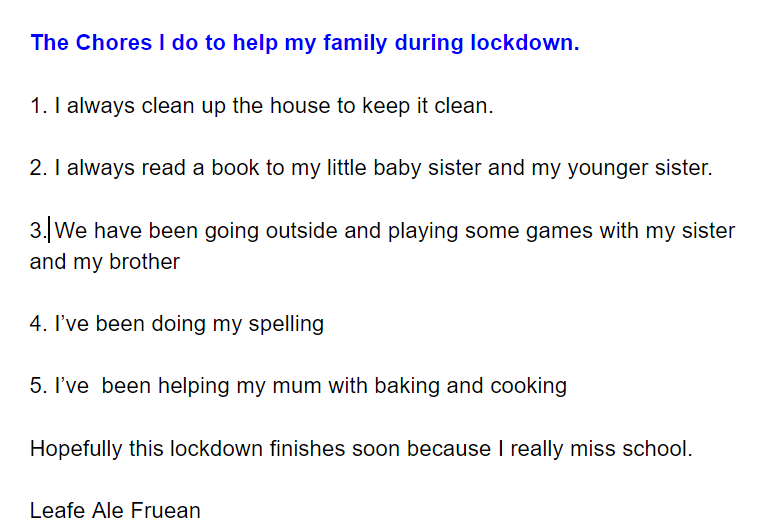 ---
Basic Facts Practice during Lockdown
Promise is sharing the work that she did to practice subtraction and addition of basic facts.



Manaakitanga (We Care for and Respect Others)
My Pet Dinosaur
Once upon a time, there were twins named Jack and Mable and they had a dinosaur pet named Diny that they found when he was 5-6 years old.
One morning, the twins found out that Diny ran away. ``Well we have to find where he is going then,´´ Mable suggested. So they planned how to find him and agreed to start early in the morning.
As soon as they woke up in the morning, they hacked just the cameras on the street to see the footsteps of Diny before they tracked the urban legend of the dinosaurs. It appeared in the camera that many came from a black hole and some came from Dino land.
So the twins knew that Diny came from Dino land and they quickly packed up and went there. While Jack packed up, he had a bad feeling about this because how about the dinosaurs trying to terrace them or eat them. They hopped into their caravan then they went. Two long hours later, they stopped by a gas station to get petrol then they carried on their journey.
In the gas station, they heard that a tiny dinosaur was there early in the morning and he damaged a few things in the store. The owner of the gas station was still devastated because of all the trouble the creature did in his store. We quietly filled up our car and continued with our journey. We knew then that we were going in the right direction.
When we got there, we watched as Diny walked to his family and when he opened the door, his mum was there staring with disgrace at his lost son for the first time.
Jack and Mable went back home sobbing because they can't take Diny back home with them. But they were happy that Diny had finally found his family.
THE END.
PAKOFE
Jovan

-

reading a story to his brother.

Jamis - reading a story to his dog.

Promise To'a
My story
"Saved by the 12-midnight bell"
Once upon a time, there lived an old man in the middle of the forest.
He was very poor and hungry so he decided to go hunt for food because he was starving. While he was hunting, he saw two birds caught in a net so he went there and helped them get free. They were so happy that they were free. After he saved them he spotted a beautiful house from afar.
He continued searching for food and headed to the beautiful house with blue glitters on the doorbell and a red diamond that covered a beautiful rainbow dot blue door. While he was standing there, a young girl came out of the house and said to him with a smile on her face, "Come in, come in!". She looked really happy. And the man said, "Thank you!" and walked into the house. He went in and asked her for food and water.
Then the girl went to get him food. But something went wrong because the girl took more than 3 hours to get him food. Suddenly a big, humongous and enormous snake came in and smashed everything in the house into tiny pieces. The little girl disappeared too. Then he got the poor old man that was sitting on a nice warm chair and told him, "I am going to eat you. But in one condition, if you don't hear the bell ringing by 12.00 midnight, then I will gobble you. But if the bell rings, I won't eat you and I will disappear forever".
After the snake warned him, he went to take a rest. But before he went for a rest, he tied the old man to a tree and told him, "Remember you can run but you can't hide from me". The man was so scared that all he could do was weeping and sobbing continuously.
When it was 11.49 a small sound that sounded like a bell was ringing, then the snake woke up surprisingly and in a blink of an eye, the snake disappeared forever and the rope that he tied the old man with, vanished too. So the man quickly ran as fast as he could back to his house and he was very thankful that he's still alive.
THE END
Atawhai (We Value Others)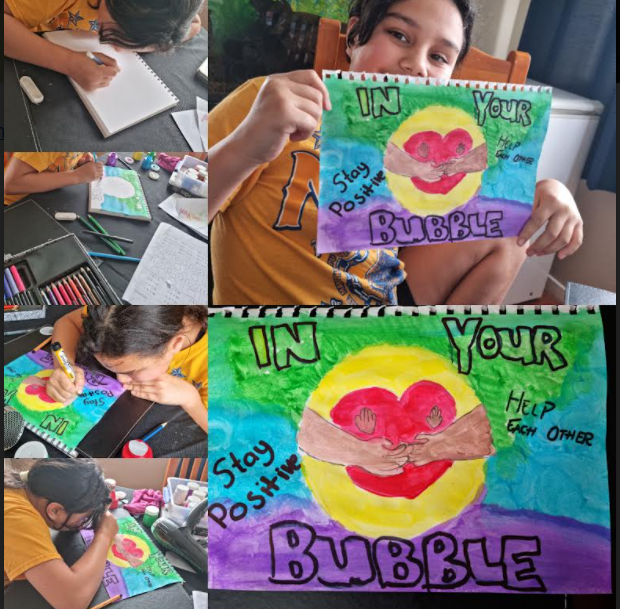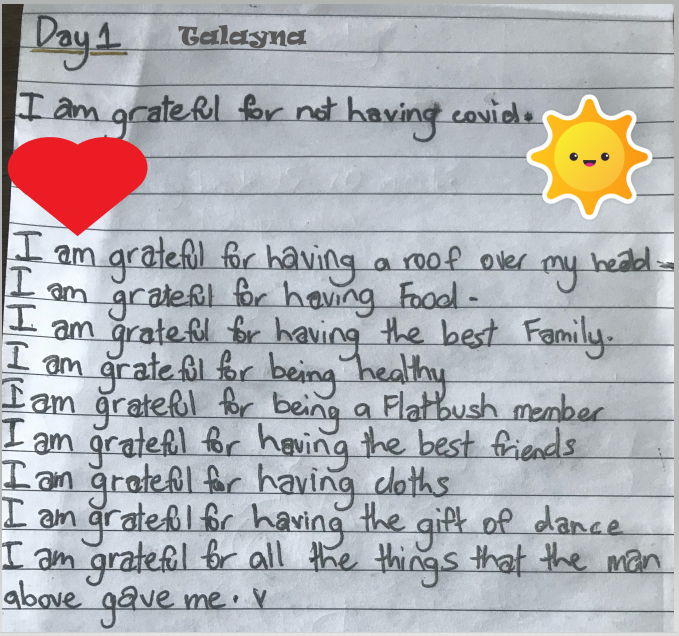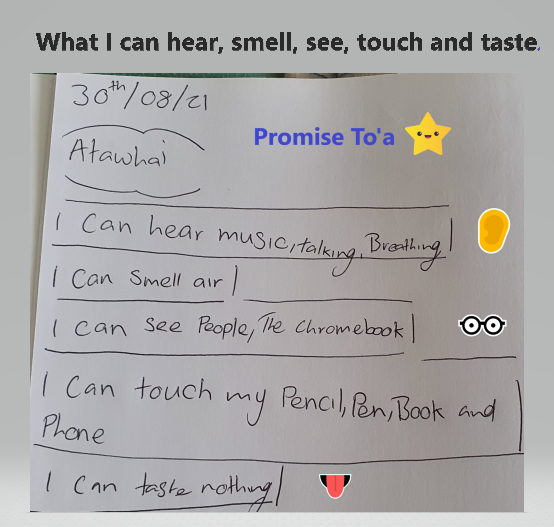 Whakawhanaungatanga (We work for each other)
Asap Ferg is the hero that can transfer free food by flying around the world. He also has air forces that make him super fast and as well as an aeromobil.
This Mobil is like a car that can fly and has a boost that makes you go fast without crashing. So it's basically a tesla but even better.
By Jamis
Nivara's cooking for her family.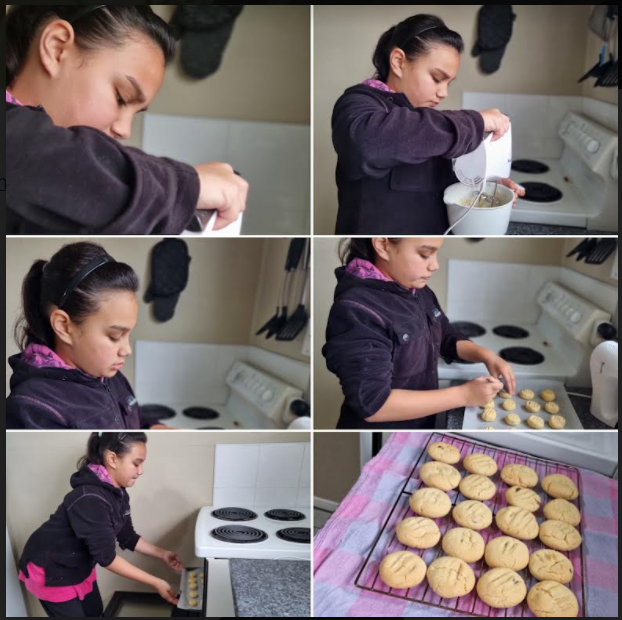 ---
Room 16 Daily Google Meets





IMPORTANT MESSAGE
Today, Wednesday 25 August - Remember to pick up the Learning Packs. Available from 10am to 2pm, only.
Contactless pick up Flat Bush Road gate only,
1 person per family.
Please wear a mask and follow social distancing.
Tuesday 24 August 2021
HAPPY BIRTHDAY
TALAYNA SA'U-TU'IHAANGANA!!
TODAY IS ALL ABOUT YOU.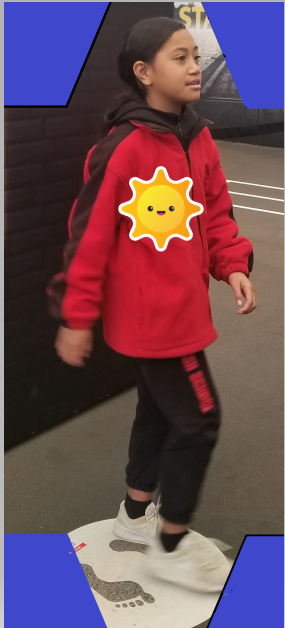 ---
Free JUMP JAM routines are available online, during this lockdown period https://www.jumpjam.co.nz/lockdown21/ . Have lots of fun, while staying at home.
NOTE:
- Remember to send me an email with an update on how you are doing with your bubble. My email address is manuf@flatbush.school.nz
---
The Olympics Trip










Mele Taumoepeau
Jovan Cocoza
Promise To'a & Talayna Sa'u-Tuihaangana
Pakofe Hafoka
Li'amanaia Gatoloai
Lesa Tapumanaia
Jamis Hilikehetule
Below
Promise To'a
Talayna Sa'u-Tu'ikihaangana
Tupou Pahulu
Sitaleki Mafi
Miley-Rose
Leafe Fruean
Vili Ikani
Nivara Pelesitama




| | | | |
| --- | --- | --- | --- |
| | | | |
| Alisi Talakai | Troy Williams | Zainab Mohammed | Olympian Champions |
- Feel free to send me pictures or videos of what you are doing at home. I will post them on this page.
BE KIND! HELP YOUR FAMILIES. STAY SAFE!
---
Tuesday 2nd March 2021
Today's Google Meet. Thanks to Nivara, Siaosi, Jamis, Angel, Mele, and Li'amanaia for joining in today to our google meet. Looking forward to seeing more students tomorrow at, 11 am google meet. Appreciate the effort of those students who have sent me their 'Gratitude Journal' for yesterday and today, thank you. Also, I hope you will enjoy practicing the school song with your whanau.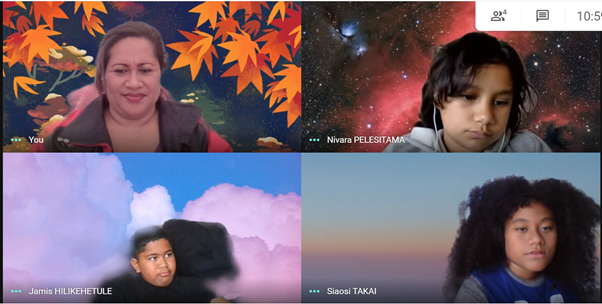 Gratitude Journal
Thanks, Nivara for sharing your Gratitude Journal for Monday and Tuesday. Looking forward to reading your Wednesday Gratitude Journal.
---
Wednesday Google Meet - The turnout today was astonishing. A shout out to all of you who joined in today. So good to know that you're doing great in your bubble. Thanks, Persyah for this screenshot of us during our Google Meet. Awesome effort!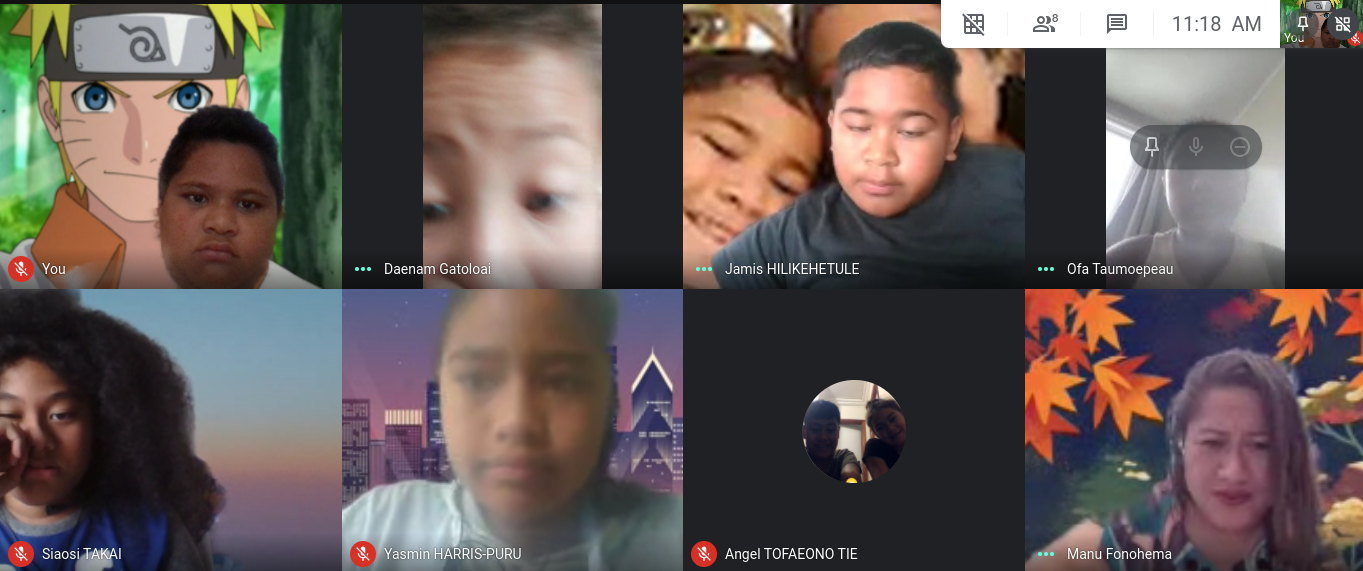 ---
Thursday Google Meet - Thank you for making the effort to keep coming to our google meet today. Appreciate it a lot. STAY SAFE AND BE KIND.
---
Nivara - Gratefulness Journal
(Day 1 Monday)
I am grateful for having my mum here if I need help because she would give me some work to do instead of staring at the T.V. and if I need help she would simplify the task to understand the task given.
(Day 2 Tuesday)
I am grateful for having a room because I have somewhere to have all my belongings except my devices are in my mum and dad's room.
(Day 3 Wednesday)
I am grateful for having a dad who teaches me things so that if something breaks I can fix it.
( Day 4 Thursday)
I am grateful for getting blankets because At night my body got hot and cold all the time at night.
Nivara - My chores
clean my room when I wake up

to make my bed more neatly

if I make a mess I clean it up.

dry all the dishes after breakfast, lunch, and dinner.

sort all my stuff out before asking to watch Sunday morning cartoons.

grab a place-mat to put on the table before you eat.

sweeping.

vacuuming.

feeding the cat and kittens

tidying my baby sister's room at the end of the day.
NOT EVERYTHING IS CANCELLED... by Nivara
Riding my bike around our cul-de-sac is not cancelled.

Playing board games on our deck is not cancelled.

Cleaning our house is not cancelled.

Doing work at home is not cancelled.

Having google meets with my class is not cancelled.

Going online to communicate with other people is not cancelled.

Helping out around the house to make everything easier is not cancelled.

Doing housework so the house is clean is not cancelled.

Feeding the pets at home is not cancelled.

Enjoying alone time by self is not cancelled.

Using Google to search for things I don't know is not cancelled.

Doing all my chores is not cancelled.

Wishing people luck for hoping not to get covid-19 is not cancelled.

Being a role model and setting a good example for my baby sister is not cancelled.

Listening and going to bed on time are not cancelled.

Playing outside in the sun with a ball or a hula hoop is not cancelled.

Asking for help when I'm stuck on something is not cancelled.

Looking after my younger siblings is not cancelled.

Keeping my family occupied is not cancelled.

Playing charades and making my mum laugh is not cancelled.
1.What do you enjoy onAero the weekend?
I enjoy going to Barry Curtis Park to go along the tracks and ride our bikes and after biking, we climb the rope tower and race to the top and back down. And next to the tower there is a toddler playset and a pair of swings.
2. What is your favourite place to go?
My favourite place to go is GameOn because the game has cars, dance, music, and fishing games. There are also vending machines too. The candy floss machine gives you one free candy floss if you run out of money on your Gameon credit card. The games you won will earn tickets on your card so if you have tickets, there is a gift shop where you have to pay for tickets instead of money.
---
This is Marcus when he was reading a book as one of his activities during the lockdown.
---
Mele gladly did her Gratitude Journal on paper and shared it with Mrs. Fonohema. Thanks, Mele, and mum 'Ofa for trying your best to send me the works that Mele had completed.
---
Angel's Gratitude Journal
GRATITUDE JOURNAL
Monday 1st March 2021
Today I woke up at 6am, then I quickly said my morning prayer to thank God for this beautiful day he has blessed me and my family with. I am truly grateful for them being in my life.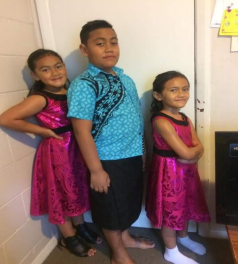 Tuesday 2nd March 2021
Morning Journal, today I woke up the same time as yesterday morning saying my prayer thanking God for the air that we breathe each day, and today I'm grateful to my mum and my nana for looking after me and my siblings every day.
Wednesday 3rd March 2021
Today I woke up feeling blessed as ever so when I said my daily morning prayer I thanked him for keeping me safe, healthy, and strong during this lockdown.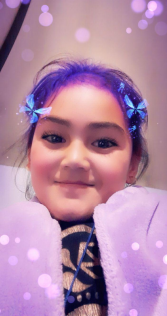 Thursday 4th March 2021
Good morning journal today I'm thankful for my nana for making sure I and my family are safe and well during this lockdown.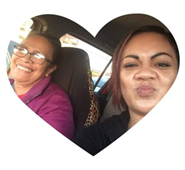 Friday 5th March 2021
Today is the 5th day of lockdown and I'm so thankful and grateful that I and my family are still healthy and well and not only that but it's because it's the WEEKEND! yay
---
WEEK 4 - Garden to Table
Gardening Group
Cooking Group
Check-in Room 16!
Please click this link Check-in! then let us know how you are doing and your family.
'Ofa Lahi Atu
Free Lunch for 2021:
These pictures are the shreds of evidence of how the children of Room 16 enjoy their free lunch. Everyone appreciates the yummy healthy food they have every day. According to most of the children, they are fortunate to have free lunch, and the foods are delicious. The children always look forward to the next day to find out what their lunch is going to be.
First Cricket lesson for Term One.

Tuakana Teina - Room 16 is happy to have the lovely children of Room 21 as their buddies for 2021.