Tēnā koutou katoa, Kia orana, Talofa lava, Malo e lelei, Bula vinaka, Fakaalofa lahi atu, Namaste, Ni hao,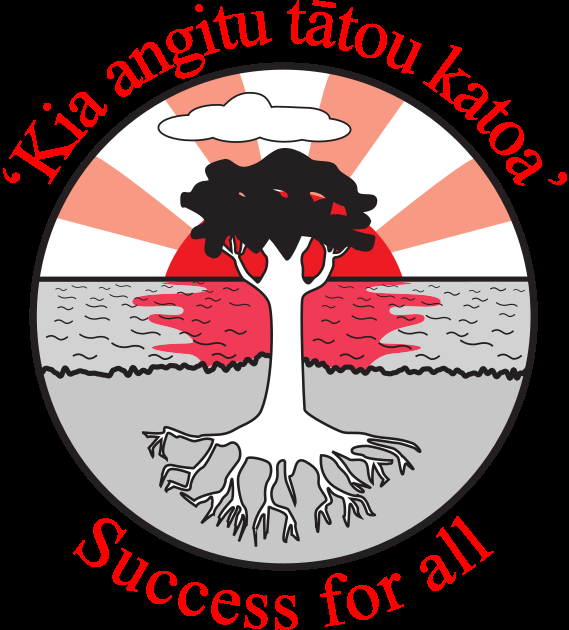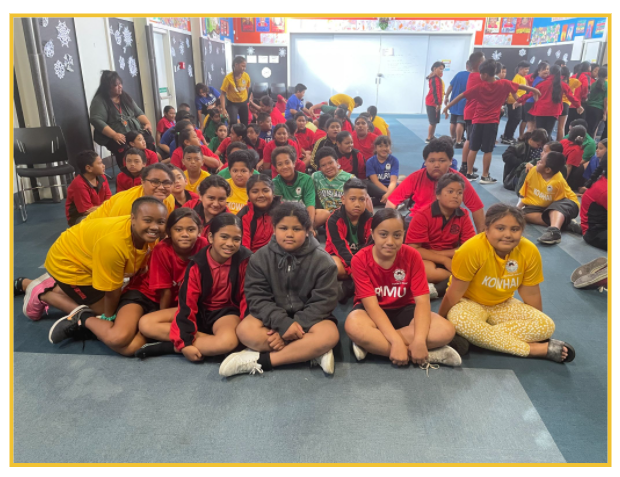 Always remember to . . .
Be kind to yourself and each other
Tēnā koutou whānau o te Rangimarie (Rm 20)
Please refer to this page for notices regarding the class both teacher and students/learners.
If you would like to view any work created by my learners feel free to check out the other pages connected to Room 20. All work created has been done so and agreed by the teacher and learners involved. We hope you enjoy the work provided and please email your positive comments to
I will ensure your comments are then shared with the student/s
We appreciate you taking the time to view our pages.
Classroom teacher: Whaea Dinah (Ms Dinah Winiata)
Ko Ngati Kahungunu ki Wairoa me Ngati Whatua ki Kaipara nga iwi
Wāhanga wha - Term 4
Welcome to a new month. It is not long until the end of our school year, which means it is super important that our tamariki are continuing to do their learning from home. If your child has a device, please encourage them to attend our daily class google meets. The link has been sent to their email. For the tamariki who are working from the 'Learning Booklet' and are needing support please email me. You can find my email above this message.
Wiki Tuaono - Week 6
Check In for self directed learning. Remember to come prepared with questions, wonderings and work to share.
Wiki Tuarima - Week 5
First day back at school today. Such an enjoyable day.
Rahina - Tuarima - Home Learning Activities – CRT
Rahina tekau ma wha o Whiringa- a- rangi, rua mano rua tekau ma tahi
Kia Ora room 20, I hope you have all had a great weekend. Our zoom meet today is at 10.00am. Click on the link to join Room20 meet CRT. Look forward to seeing you all there, Miss Young
Thank you all for attending our meet today. It was awesome to see all your smiling faces, it has been so long. Remember to complete your work and hand it into Whaea Dinah to be in the draw this week. Have a lovely afternoon. Miss Young
Listen to the story about Parihaka below and answer the following questions below:
Parihaka
1: What date did the troops invade Taranaki?
2: How many troops were there?
3: What does Parihaka symbolise?
4:What was the larger korero about?
5:After the first Taranaki war in 1860 what did the government introduce?
6: What does the NZ settlement act mean?
7: What is the suppression of rebellion act?
8: How much Taranaki land was taken from Maori?
9:What did the government do with this land?
10:Where was the Peaceful village of parihaka?
11: Who were the Maori leaders?
Poster creations
| | |
| --- | --- |
| | Create your own Poster about Parihaka. Draw the leaders, or the Maunga, or the peaceful protesters. Add a phrase to your poster. |
Feelings
Can you imagine how much land was taken and how all those poor people felt when they were told to leave their homes/ lands or be put in jail. Imagine your favourite toy/person being taken away from you. How would you feel? What would you do?
| | |
| --- | --- |
| | I loved how the people of Parihaka stayed peaceful throughout the invasion. Do you know what peaceful is? look at the picture below and pick one idea of how you can try being peaceful at home. |
| | |
| --- | --- |
| Think of another idea of how we could make NZ or the world more peaceful? | |
Maths problems
A1: On Monday, Tewhiti and Tohu share some Kumara.
Tewhiti has 2 Kumara . Tohu has 4 Kumara .
Together, how many Kumara do they have to share?
A2:If Tewhiti has 2 Kumara , and Tohu has 4 Kumara on Tuesday and Wednesday too, how many Kumara do they each have?
A3:What is the total number of Kumara that Tewhiti and Tohu share in three days?
B1:On Monday, Tewhiti and Tohu have 7 Kumara .
They are not equally shared.
2 of the Kumara are Tewhiti's.
How many Kumara are Tohu's?
B2:Tewhiti has the same number of Kumara each day up to (and including) Friday.
Altogether Tewhiti and Tohu have 20 Kumara .
How many Kumara are Tohu's that week?
C1:On Monday, Tewhiti, Tohu and Rogomai share some Kumara they'd been given.
Rogomai got half as many Kumara as Tewhiti, and Tohu got a third as many Kumara as Tewhiti got.
They got the same number of Kumara each day up to (and including) Friday.
C2:

If Rongomai got 9 Kumara

on Wednesday, how many kumara

did Tohu get on Thursday?

C3:

If the number of Kumara

that Tohu got over Monday, Tuesday, Wednesday and Thursday, less than the number Rongomai got for the days Thursday and Friday?

C4:

How many days does it take for the number of Kumara Rongomai got, to be greater than the number Tewhiti got on Friday?
End with Fitness session below!
_____________________________________________________________________________________
Wiki Tuawha - Week 4
Reminder: Please remember when you are joining our daily google meets, to be ready with work to share and any questions you have to continue with your self-directed learning.
Have your cameras on and microphones off. Use the raise hand button if you have something to say.
Karakia time
Thank you to Miss Awhi for jumping on today and running a Kahoot for the tamariki and I. Lol!!! Whaea Dinah doesn't watch much TV and that certainly showed in the results. I still had fun though and so did the tamariki.
Also, thank you Laurel for sharing your slide and for taking todays photo.
Thank you Peniiti for taking our photo today. I thought you were going to share the photo with us all with our cameras on.
Wiki Tuatoru - Week 3
Reminder - pop into school today Monday 1st November to say hello to Mr Avatea and to take your completed work back.
For the rest of this week, please check our class pages for this weeks extra activities.
Nau mai haere mai Gwenavea as she made an appearance during our google meet.
___________________________________________________________________________________
Wiki Tuarua - Week 2
NEWS FLASH - this term we have a new competition. To find out what it is, you will need to either join our class google meets each day at 10am or email or txt Whaea Dinah.
It was a lovely day. We had two special people join us on our google meet. Thank you to Laina Takaiti-Smith for helping Priscilla join us today and thank you to Peniiti for bringing his little brother on screen today also.
Thank you for joining us today Laurel
Fabulous google meet today. We were fortunate to have Miss Awhi join us and tag teach with me. Also priviledged to have VJ and his mum pop onto our screen for a visit.
Thank you for your participation tamariki ma.
It was lovely to speak to Tyler via phone this morning. Lucky him staying with his nan.
Also spoke with VJ's mum. He's staying with his sister at the moment but should be going home tomorrow. I look forward to speaking to him via phone as well.
MJ's mum said, "MJ is doing well and is working through the Learning Pack from last term." Awesome to hear MJ.
Wiki Tuatahi - Week 1
What a lovely surprise to see Jayvez and his dad online this morning. Thank you both for joining our Niue assembly.
We might not be able to be together in person, but we can still stay connected through technology.
Learning Packs can be collected from the Flat Bush gate today between 10am - 1pm
For all children who have a device please check your email inbox for todays Google meet time.
________________________________________________________________________
School Holidays
Try to get outside as much as possible. If you have a vegetable or flower garden spend time pulling out weeds.
When you are at a park remember to keep your distance from others who are not in your bubble.
Continue to read your books each day. Read to someone in your household. If you have younger brothers or sisters I'm sure they would appreciate you reading to them.
Have fun and stay safe
Whaea Dinah