Ruma tekau ma toru
We are: The Smart Werewolves
Nga Werewolves Maatauranga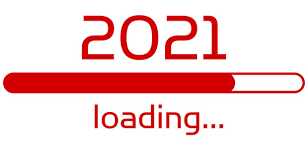 Click on the mask to go to the Room 13 check-in form.
Term 2
We have been having a great time catching up with our friends, finding out what everyone did in their holidays. We are ready to continue our learning Journey and can't wait to learn about the living world around us.
We are going to be looking at how plants grow and what they need to grow big. We will be looking at different animals and what they need to live. eg, food, habitat, safety.
We are having a trip in week 2 to The Botanical Gardens to look at plants and to plant our own seedlings. We can't wait.
Watch this space for all the photos that will be taken and shared during the term.
We are learning new Karakia for the start of our day and the end of our day. You can practice at home and see how good you can get.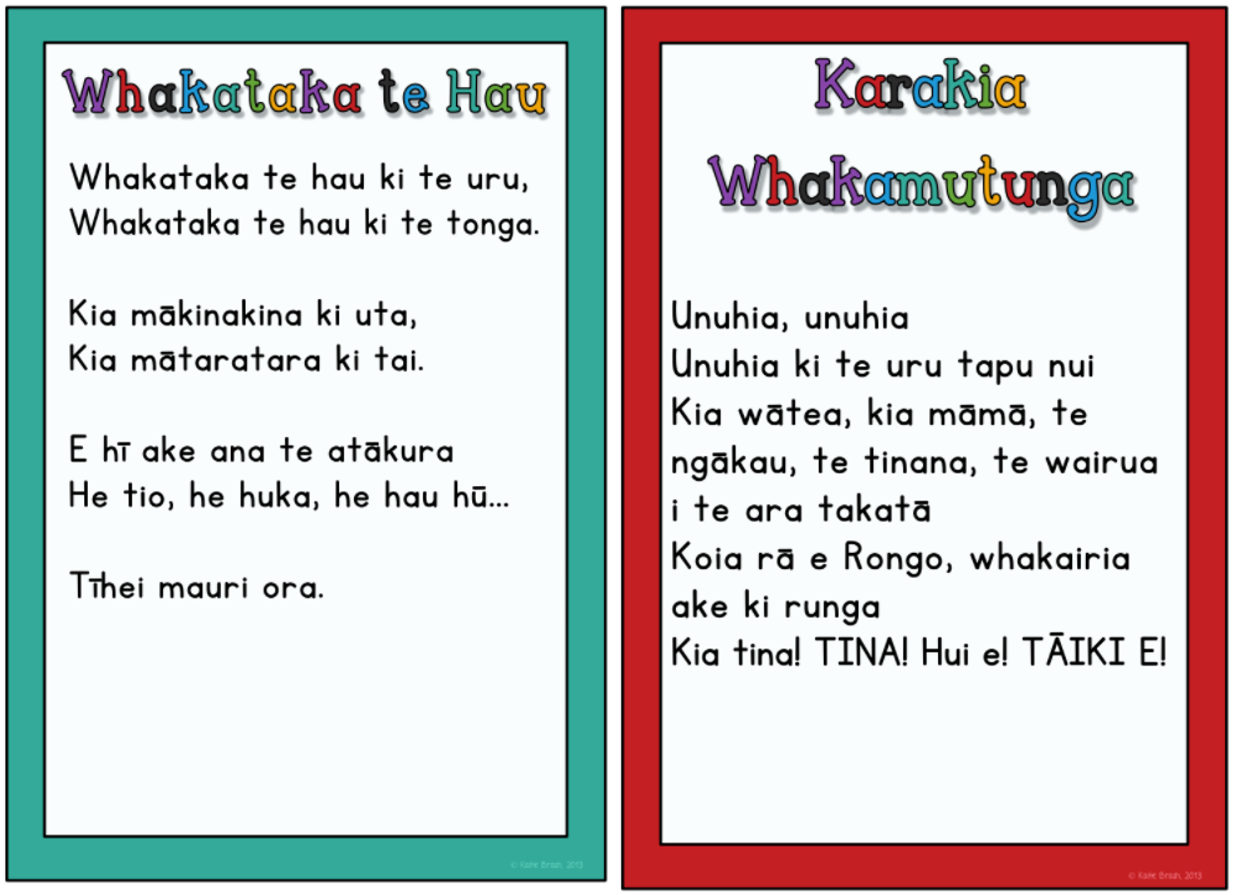 Week Eight
This week we have been lucky enough to have some chickens come to live in the hen house up on our driveway. They are so cute. We get to all have a chance to name one as a team. I wonder what names we can come up with for this bossy little cutey.
Tuesday Mrs Browne came in to read us another Winnie the Pooh story. This one was where poor old Eeyore lost his tail. Do you know where they found it??? Ask the children to tell you what happened.
We also managed to do some artwork. We used pastels and rubbing techniques to make our portraits come to life. Come in and have a look when you get the chance. What a mess we made but that's ok, it's easily cleaned.
Week Seven
So much has been happening. It is so good to have everyone back in class.
Friday was our first day of Bible for the year. It is so good to listen to Rush and to know that we are all special and unique. Thanks Rush.
Also on Friday we had a fantastic day, thanks to Miss Young and her team for organising our Have a Go Day. We had so much fun and we even got to finish our time with an iceblock.
Check out some more awesome pictures here
Week Six
Out of Lockdown and back at school. Yay. We have been doing lots of fun things in class this week. We really enjoy reading and sharing our books with each other.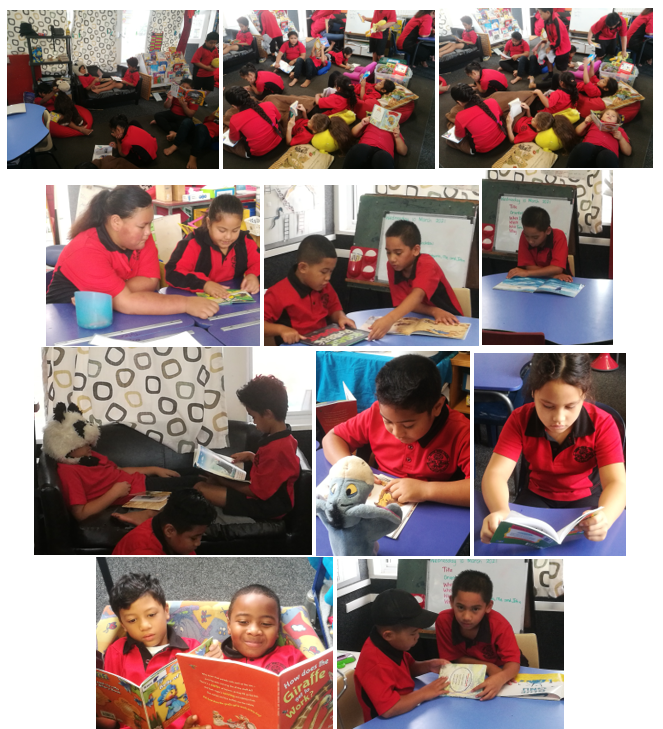 We are super lucky to have amazing healthy lunches delivered to our door every day. Here is room 13 giving it the thumbs up. Yum.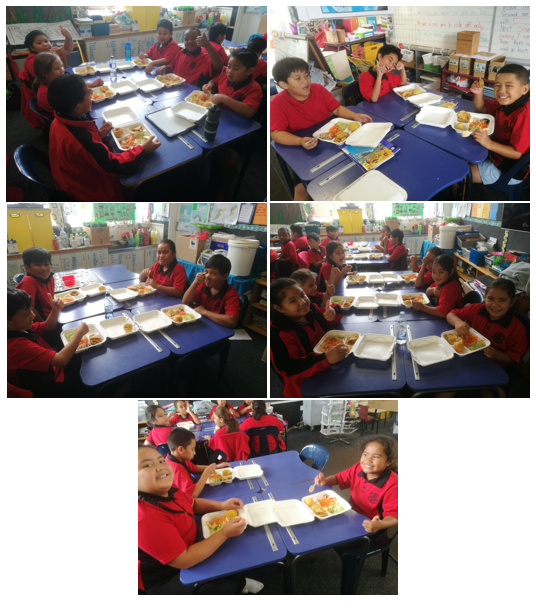 On Thursday we had Garden to Table. Where we learn that it's not just about the eating. We have to prepare, cook and clean up after ourselves before we can all enjoy the beautiful food we have made.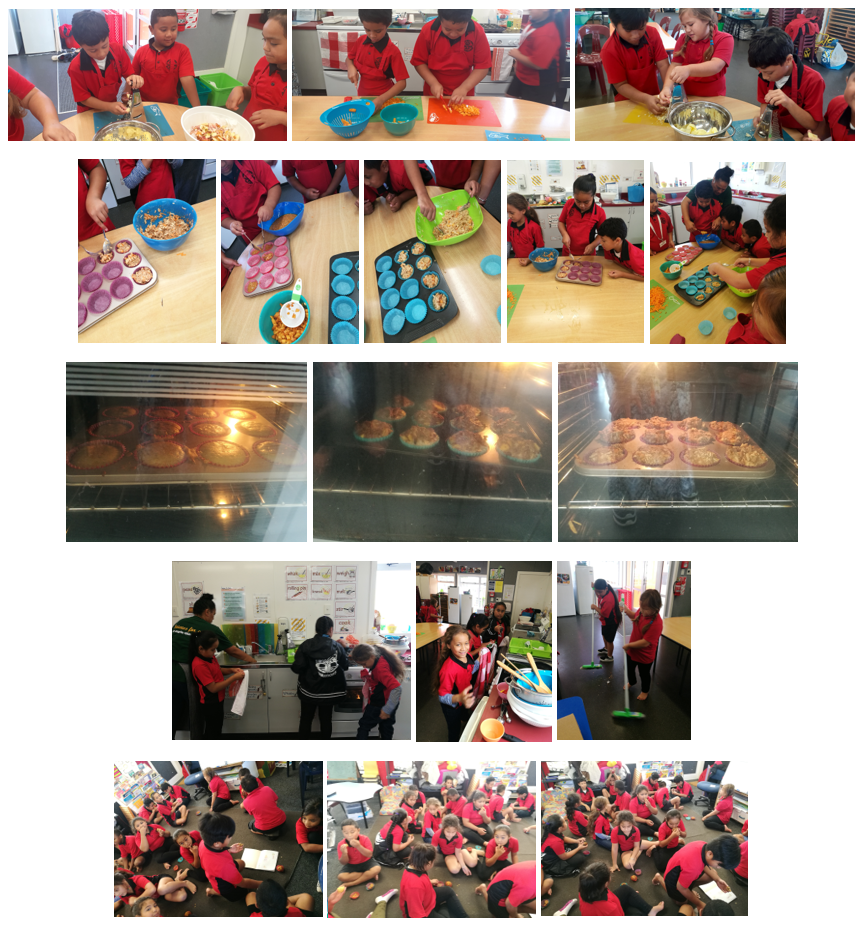 On Friday we had the Awesome Miss Young and the Amazing Mr Moiho. What a great day we have with them. We even got to go out and learn some great game skills. We must have worked really hard.

Back to Level One!!! Yay
We hope you have an amazing weekend.
Ka kite a Rahina
Week Five
OH NO It's Covid again.
Don't forget to check in. Click the mask above and fill in the check-in form. Keep checking the Website for updates. Thank you so much to those who have replied to my messages. Please if you are sick go get a test. Otherwise stay home, stay safe, stay in your bubble. I am going to set up Google meets for those of you that can get on to your emails. Every day starting Tuesday 2nd March at 1:00pm. Children remember it is your first name followed by the numbers then you have to put @flatbush.school.nz then enter your password. Please don't share your password. Go into the little envelope at the bottom to get the google meets link.
https://www.flatbush.school.nz/1/pages/131-level-3-fbs-closed
Learning packs for those that didn't get them 2 weeks ago are available from the Library on Tuesday 2nd March from 10:00am to 1:00pm. Thank you to these people for picking up their packs in Week Three: Lizahn, Izahbelle, Isobel, Latu, Sisilia, Begonia, Tyler, Brandan, Maruaao, Tony and Caprece. Please everyone else come down to school and pick up your packs. Don't forget to wear your masks.
https://www.flatbush.school.nz/1/pages/134-learning-packs-pick-up
Click the link below and come and join Miss Browne for one of her 'short' afternoon laps. See if you can walk up and down the driveway for as long as the video goes. Do a little dance to the music as you go. Just so you know the video is 16 minutes long. See if you can spot the awesome man carrying the plastic bag. He is going around the park picking up other people's rubbish. What a great role model.
Don't watch if you get motion sickness. I tried to hold my phone steady but it was a bit hard.
CLICK LINK FOR A WALK → https://youtu.be/OKHK1TwMYkI
Team Whanake Learning Challenge
There will be one new learning activity each day. Your challenge is to see if by the end of this week you have completed as many of these activities as possible. If you can, please share these with me on karenb@flatbush.school.nz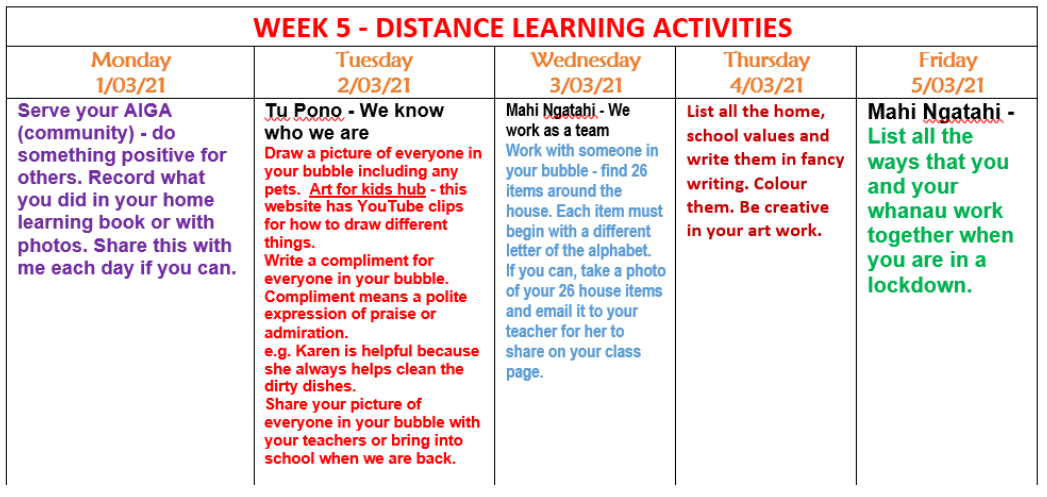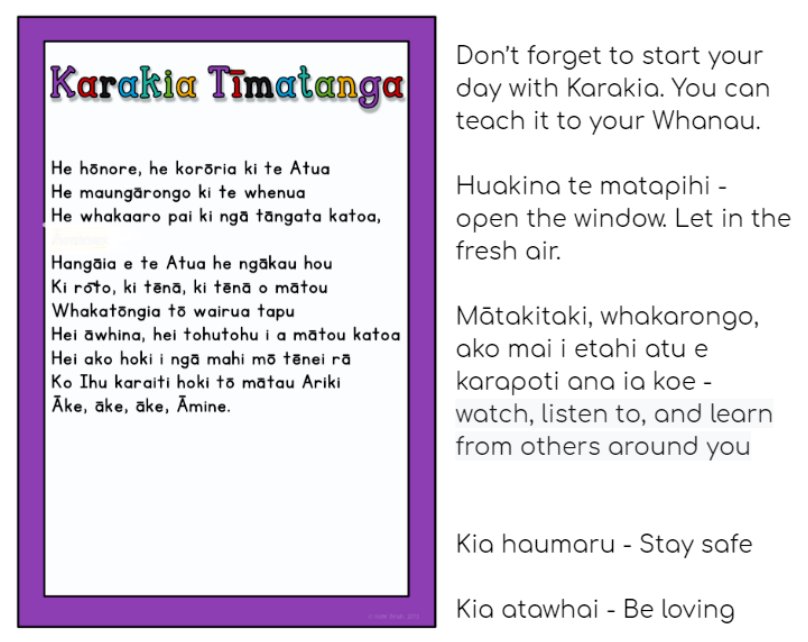 Keep practicing these songs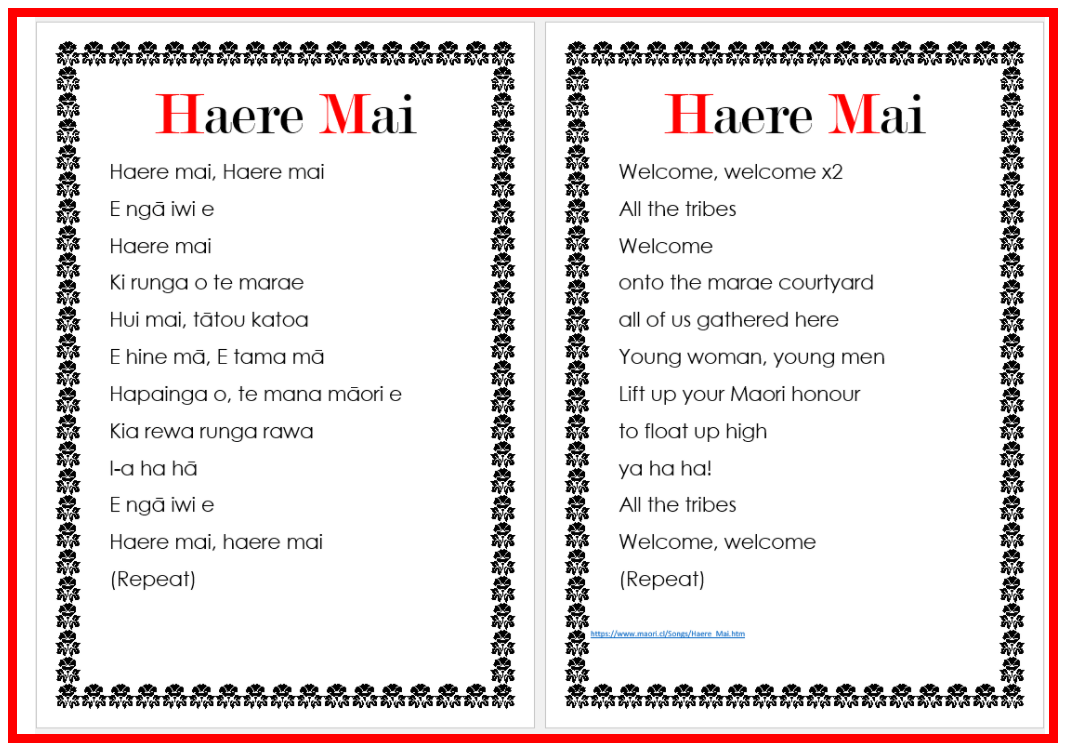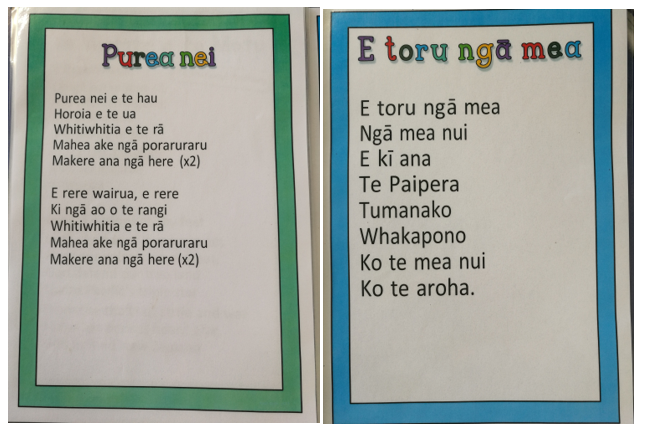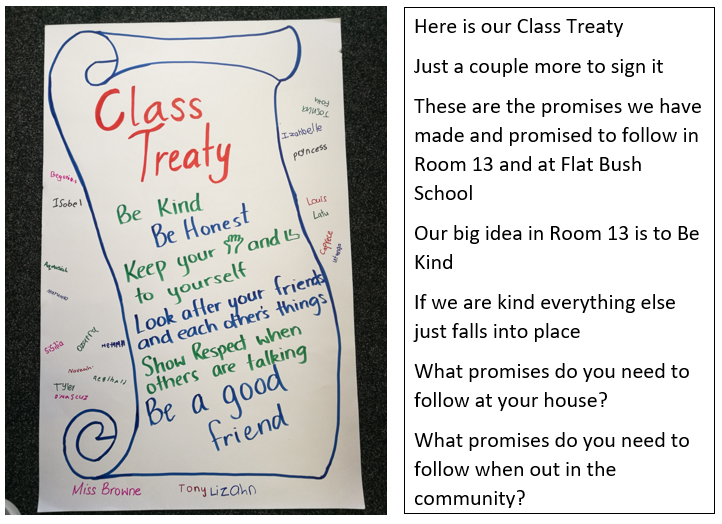 Tuesday 2 March:
1. Draw your family bubble with names or send a photo. Tell me about your Bubble.
Here is my bubble: Try and share your bubble with me so I can put it here for others to see.
In my bubble I have, Savana, Eden, Akuma, Taco, Blackie, Cassie, Tortilla and lots of fish. Who is in your bubble? Draw a picture, does anyone still have to go to work in your house? Are you getting outside for some Vitamin D? What has been your favourite activity so far?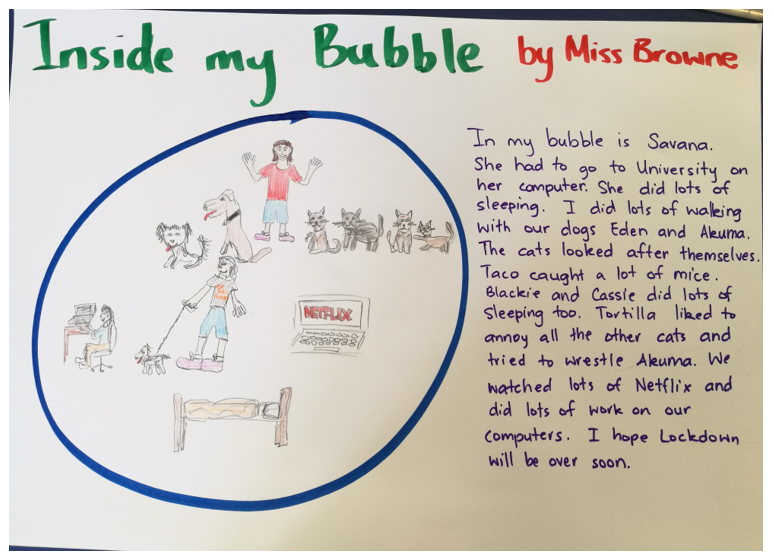 2. Learn a dance & send me a photo/video. Click on the links below and follow a dance routine that you like from the list below or choose one of your own. Don't forget to share it with your Whanau and get the whole house dancing:
Calling all the monsters: https://www.youtube.com/watch?v=-Nzn_1sGuhg
I like to move it move it : https://www.youtube.com/watch?v=ymigWt5TOV8
Old Town Road: https://www.youtube.com/watch?v=RoYxG0avSfY
Our first class Google Meet for 2021 It was great to see you Begonia.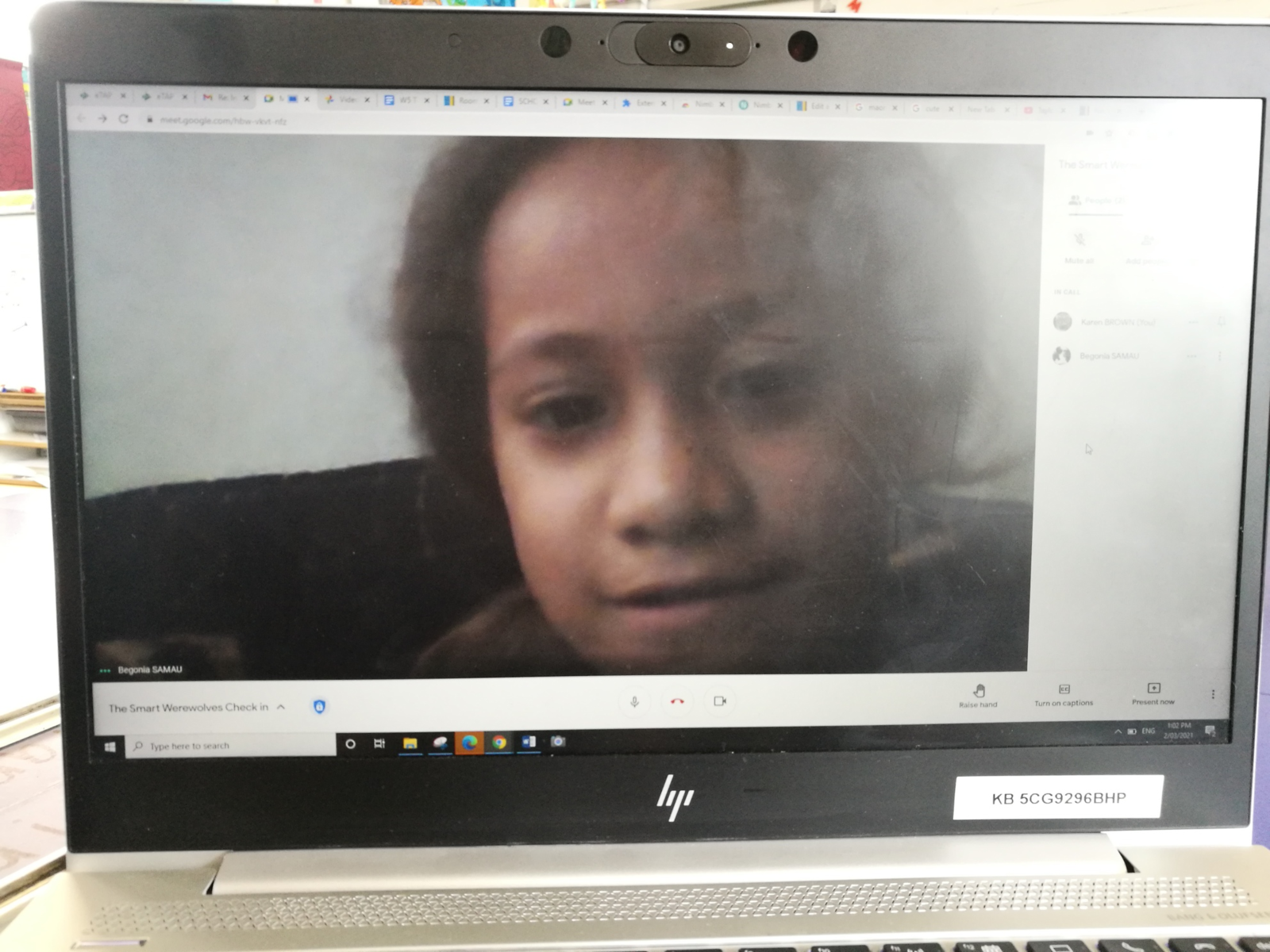 Wednesday 3 March
Today's activity is to find objects around your home beginning with the letters of the Alphabet. I went around the class today and found what I could. Check out the Class ABC.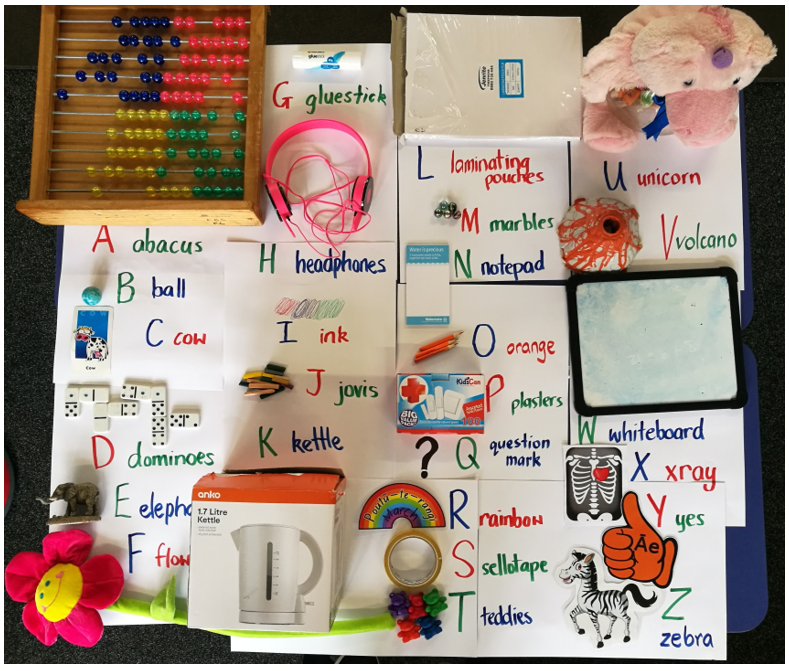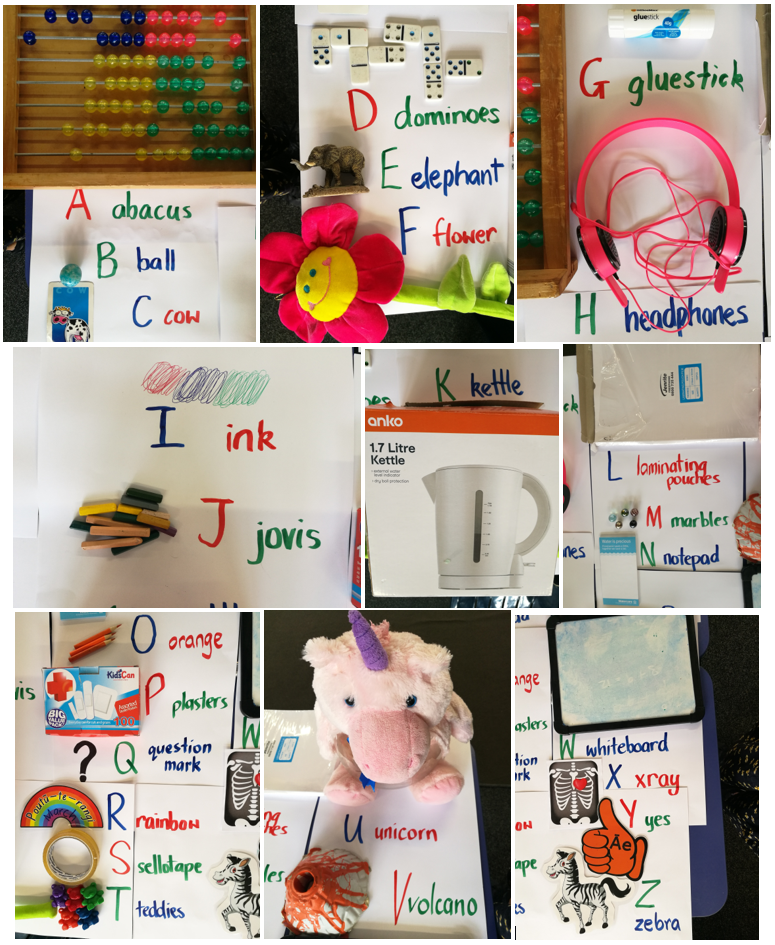 Begonia was back on Google Meets today. We read a book together called Jeremy's Magic School Day.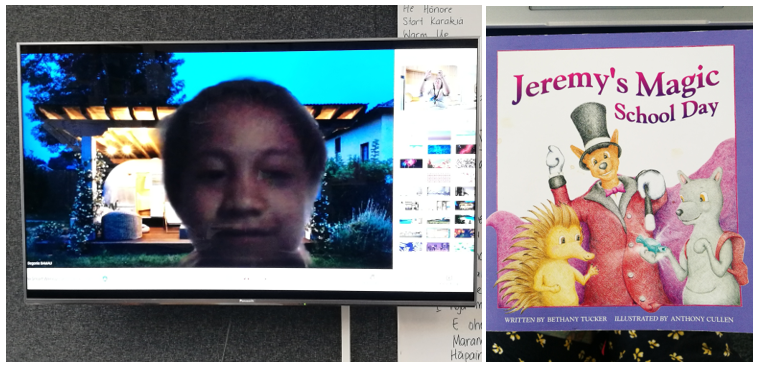 Thursday 4 March
Begonia came back for Google Meets again today. I am so lucky to have you in our class Begonia. We talked about different things and she told me that she had done some of her homework from her Home Learning Pack. Such great news Begonia. Don't forget to send me some photos. Today she read me one of her books instead. It talked about Solar Energy and the things that use Solar and how it can help us. Thank you for reading to me Begonia.
We talked about how our families can help us and how we can help them. I was so grateful this week to have so much help at home from Savana. She has really been helpful between her University online classes.
Friday 5 March
Today I shared with Begonia some new books that I have bought for our class. I was going to read them and record them for you but I thought I will read them next week when all of your beautiful faces are back in our classroom. They are quite funny and I really want to see your faces and hear your laughter as I read them.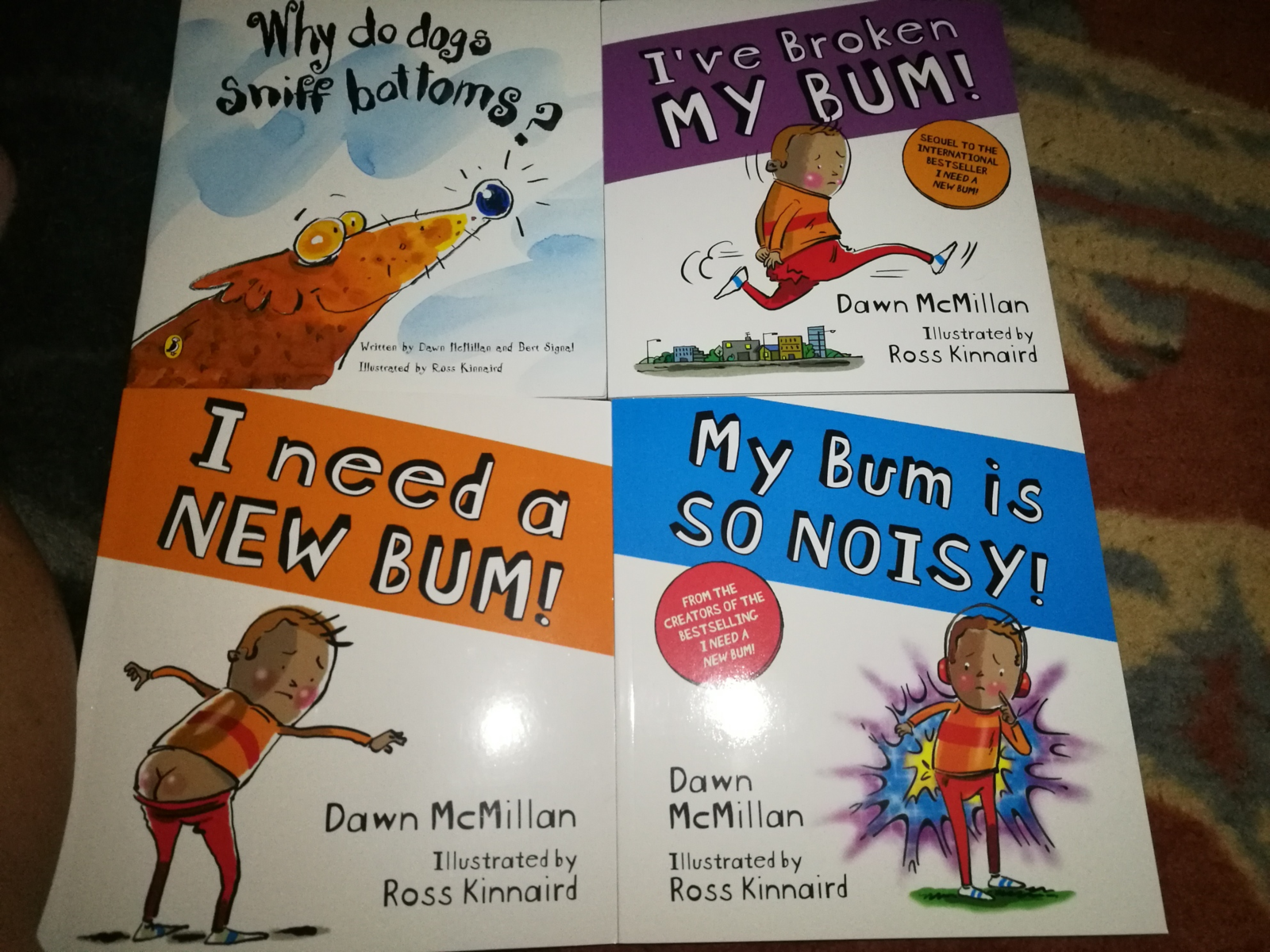 I have really missed seeing your faces this week. I was in class all week trying to prepare things for next week without knowing if we would even be back together. I am so glad that it will be possible for us to be together.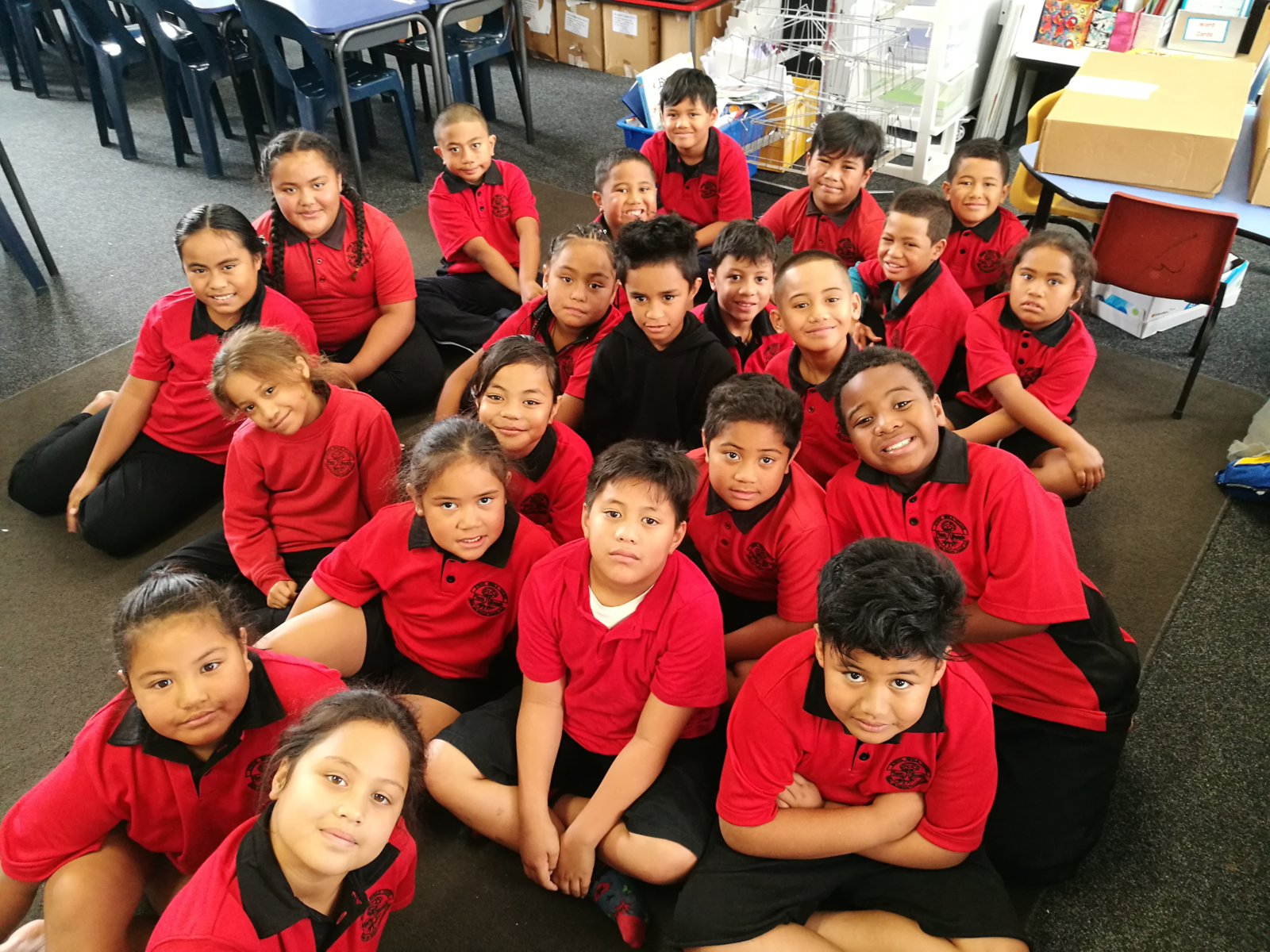 I have managed to take walks at the park with Mr Browne (my Dad) and my fur babies Eden and Akuma. I hope you have managed to do some fitness around your house and hopefully had some good old Vitamin D (Sun) it is so good for you.

I hope you all have a great weekend and I can't wait to see you all on Monday morning in Room 13.
Ka kite a Rahina
See you on Monday.
Week Four
So much going on this week. Every day this week, before school, check out how well our Travelwise Crew were at helping to keep our school gates safe with their signs. On Monday we even met a new friend sitting on the bus sign.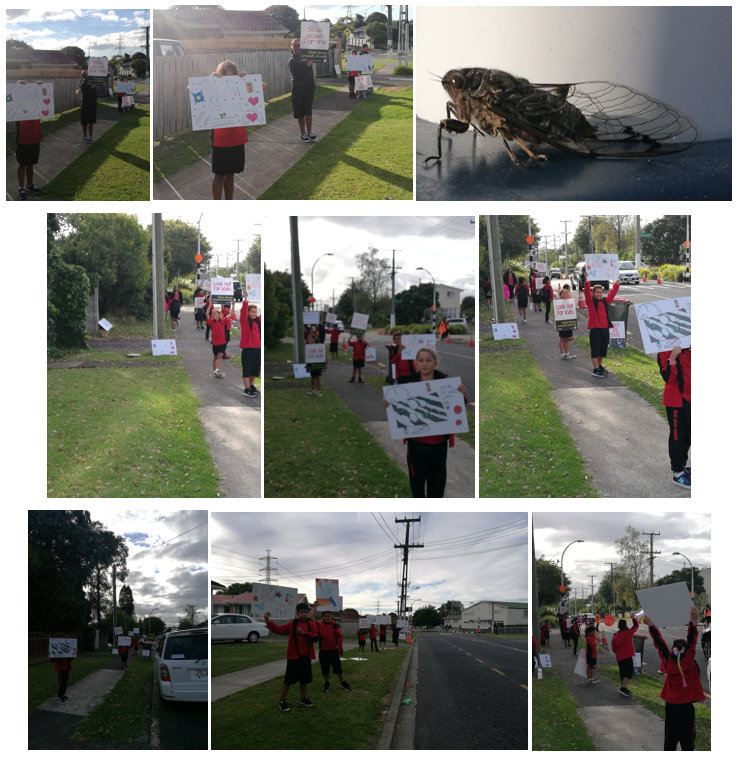 We have started a Team Whanake morning get together where we do karakia, the School Pepeha, waiata and start our day together.
Tuesday we were lucky enough to go and visit Harold in the Life Ed truck. We looked at different emotions and how we can turn our frown upside down. Ask us what we need to do.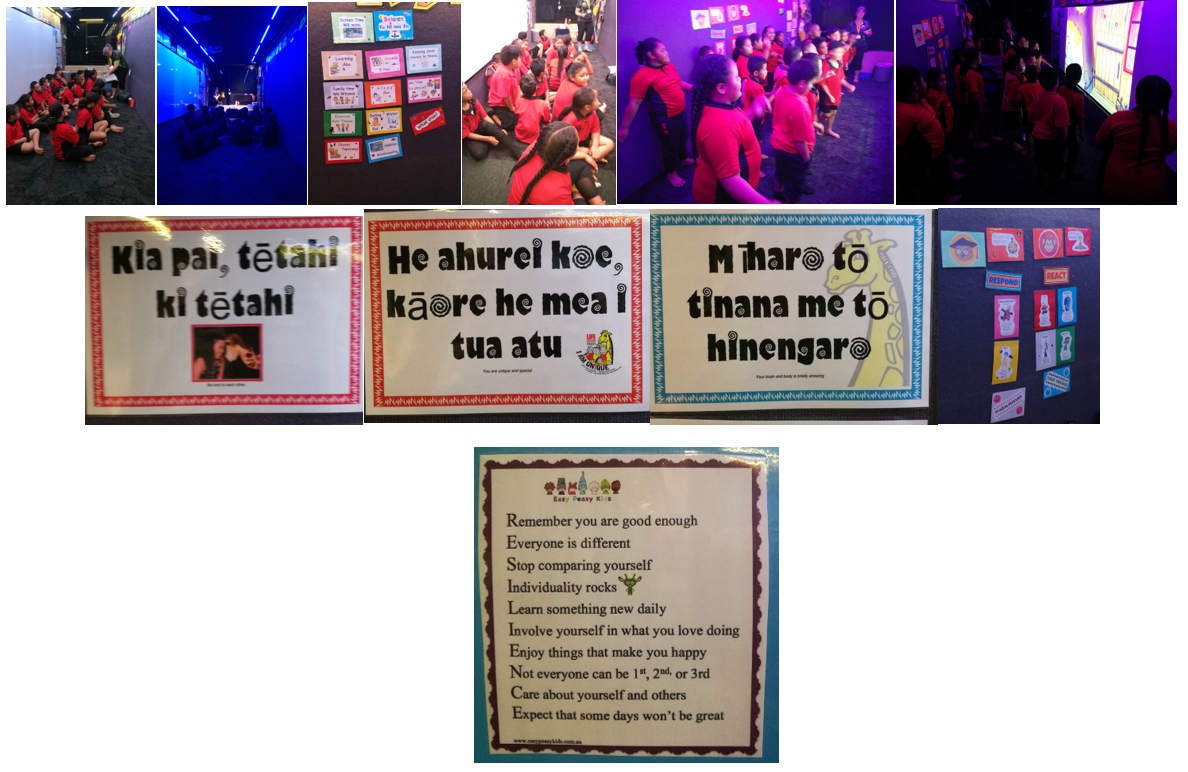 Wednesday we had Cricket again. We are getting so good at swinging that bat. Look at those balls go.
Karakia for kai so we could eat our delicious lunches. We are so lucky to be able to have free lunches at school. Healthy food and our fitness helps us to feed our brain.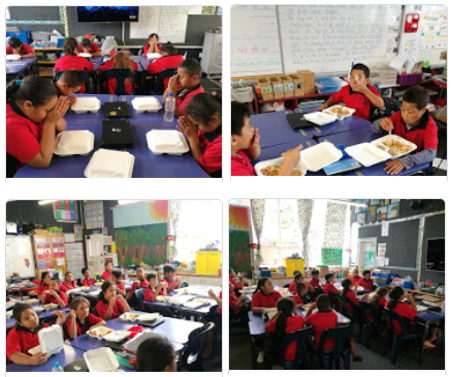 Week Three
Mama Mia, Here we go again... My my, why can't Covid go away???
HHMMMM Did you sing that because I did.
But Seriously: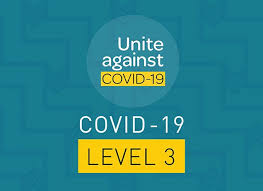 Please stay home. Stay safe. Be kind. Look after each other. Support each other.
Thank you to those you have got in touch with me by replying to my messages, answering phone calls or sending me emails. Still trying to get in touch with a few of you.
Check the Website for all updates and notifications.
https://www.flatbush.school.nz/1/pages/131-fbs-closed
https://www.flatbush.school.nz/1/pages/60-fbs-distance-learning
Click the link to see your Distance Learning Activities for this week.
https://www.flatbush.school.nz/1/pages/132-wk-3-t1-2021
You can contact me on karenb@flatbush.school.nz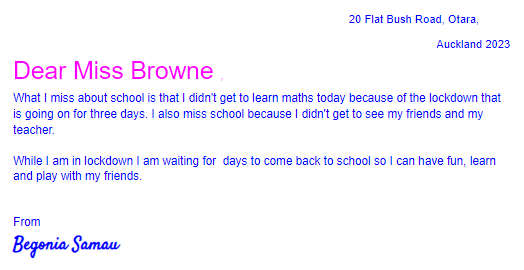 Week Two
Our first day with Miss Young and Mr Moiho. We were lucky enough to do some awesome singing, te reo, sports and art. Ask us about the things we learnt today.
Wednesday we had our first session of Cricket for Term 1. We had such a great time. Unfortunately the weather today wasn't that good so we had to learn in the hall. Hopefully next week it is fine so we can smack those balls across the field. We have some pretty great batters in Room 13.
Thursday we finally got a photo of us eating our awesome lunches. Thank you to those who have prepared, supplied and delivered our delicious healthy lunches.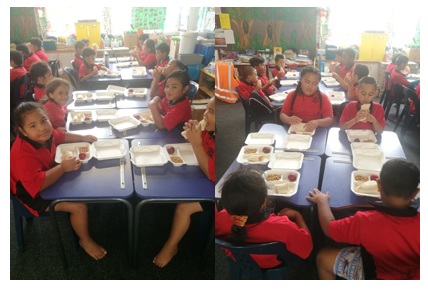 These are our friends that have come back to join us this week. Just waiting on 2 lovelies to come back to school. We can't wait for everyone to be here.

On Friday we had a fabulous Whakatau for all our new friends and their whānau.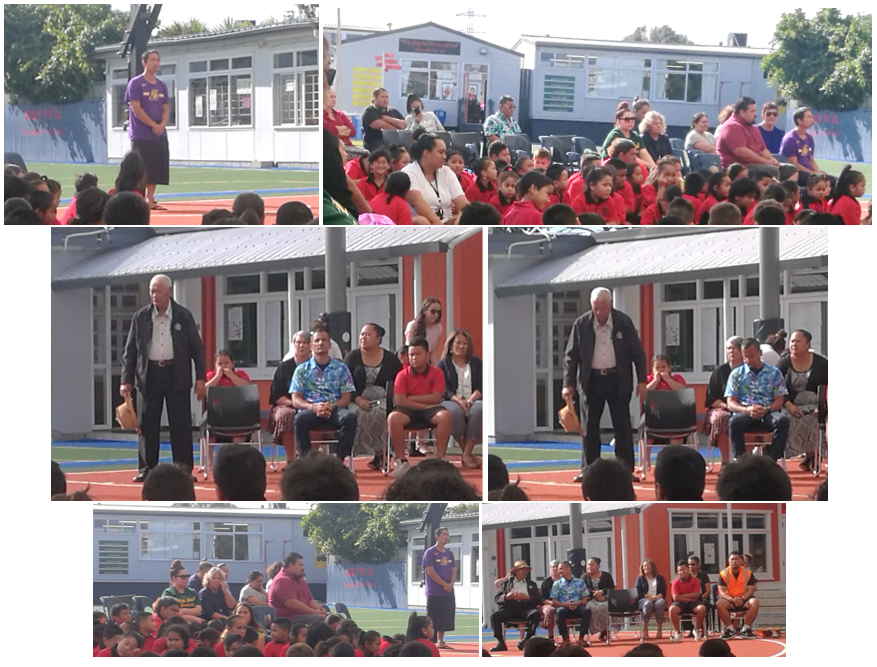 We are lucky enough to have a new school friend in Room 13.
Please say a big "Kia Ora" to Caprece if you see her around the school. Welcome to our school whānau.
What a week. Meeting new friends, getting to know our teacher, our routines and travelling on our learning journey. Next week begins our Buddy Reading with the AWESOME Room 5 on Mondays and Fridays and our first visit to the Library on Thursday. We can't wait.
Happy Valentine's Day to all our Whānau and friends for Sunday.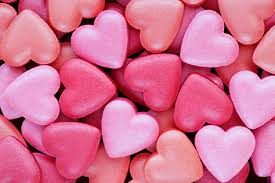 Ka kite a Rahina
Week One
We had many of our friends back at school this week. We can't wait for everyone else to come so we can get to know our new friends and continue our Learning Journey.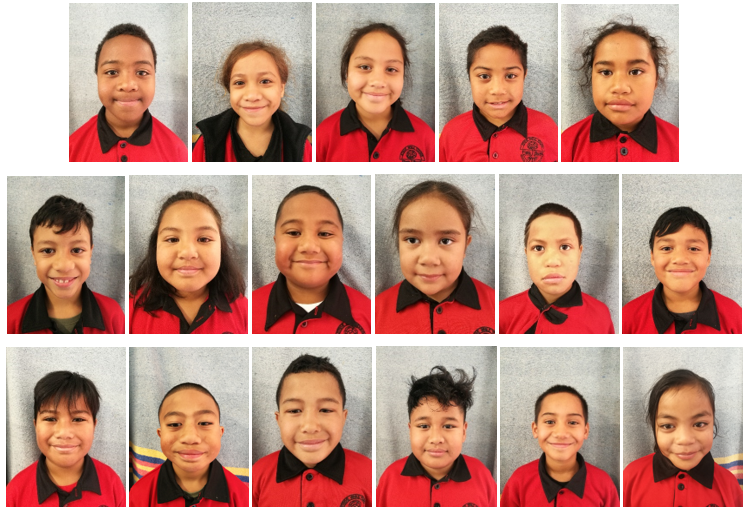 If you get the chance head on down to Otara Town Centre and check out the Fresh Gallery. What an amazing talent.

Looking forward to seeing everyone on Tuesday.
Have an amazing Waitangi weekend. We will be looking more indepth at Waitangi in class. Ask your parents if you can watch the news on Saturday and share with us next week what you remember.
Ka kite a Ratu
Welcome to 2021. I hope you are all as super excited as me to get into our room and kick start our fun and learning for the year.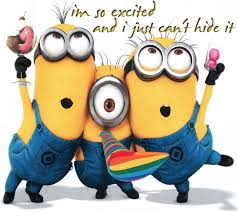 I am super excited about seeing all our friends back at school on Thursday. It's time to come back and continue our learning journeys together. So much to do, to learn, to teach, to share, to enjoy together.
Get ready to share your wonderful holiday antics, your fabulous whānau activities, your highs and your lows for the last 7 weeks.
I have had a great holiday but I am ready to start this next adventure with you and see all the amazing possibilities and achievements that we can create together.
Your teacher: Miss Browne
Here are a few things that I did in my holiday.
Lots of walking in beautiful places.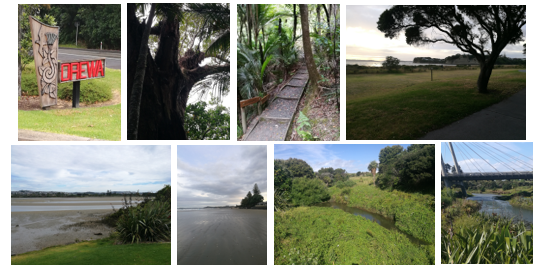 Awesome wildlife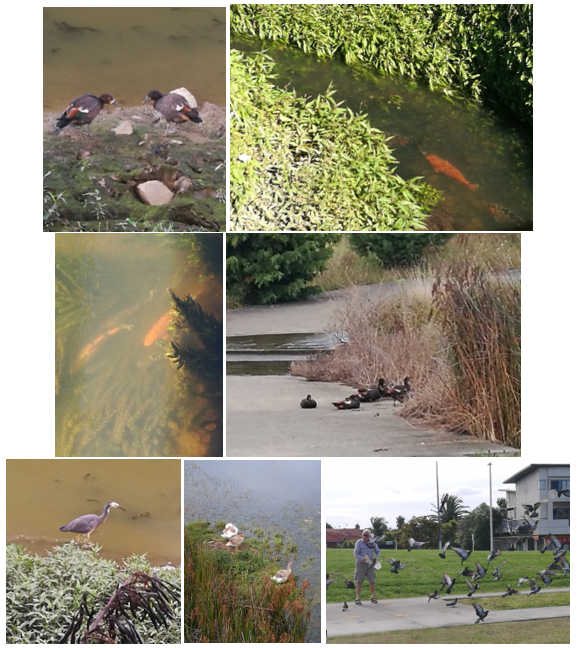 Great company

Lots of YUMMY food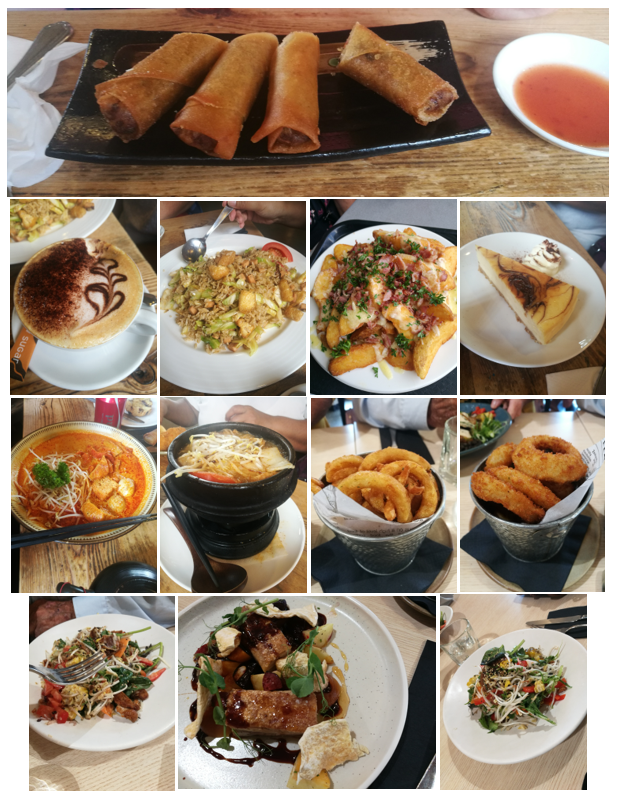 An amazing massage. Thank you so much. It was wonderful, relaxing and felt so good.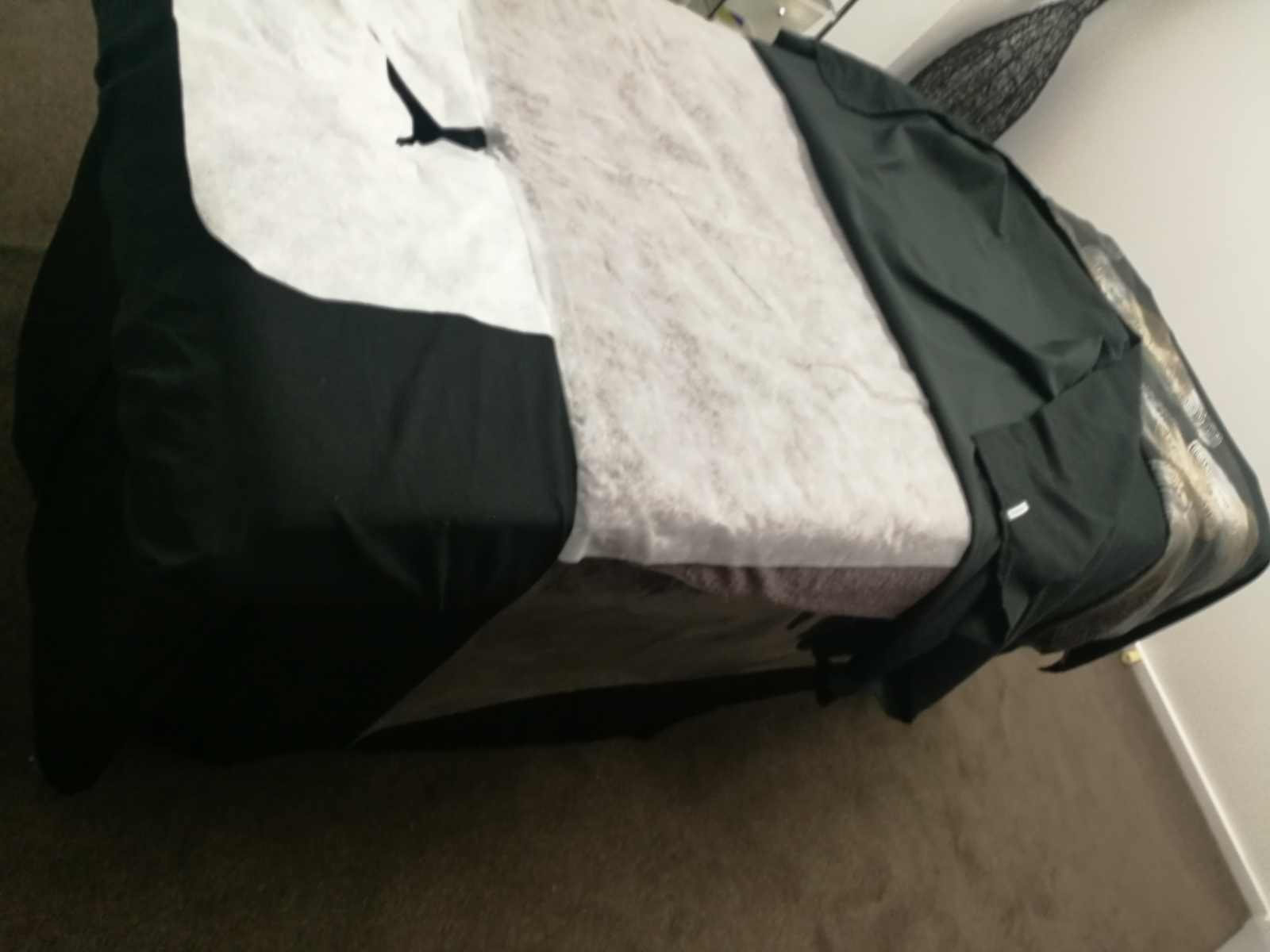 My daughter had her 21st and she always loves going to the Zoo for her birthday. It doesn't matter how old she is.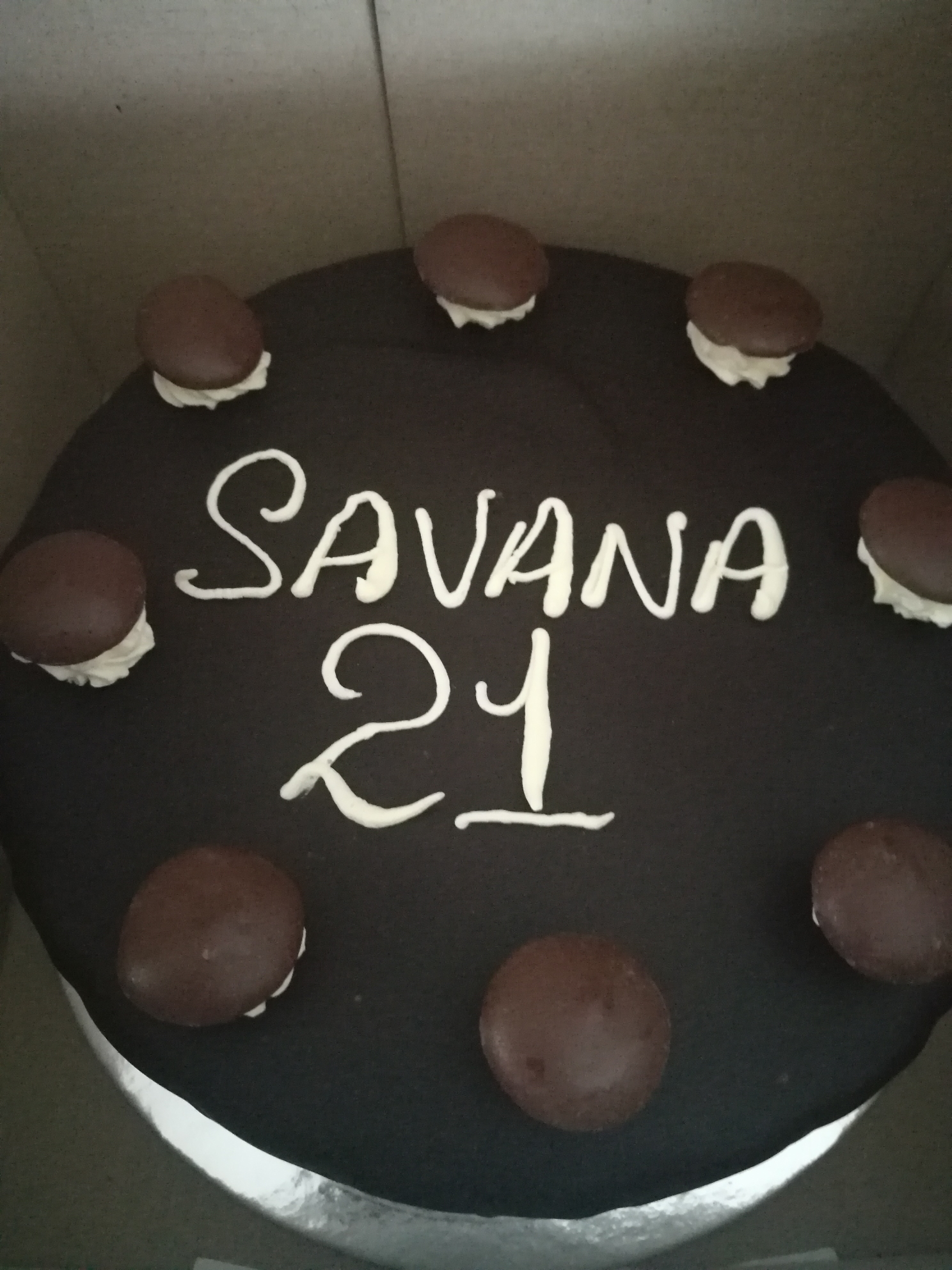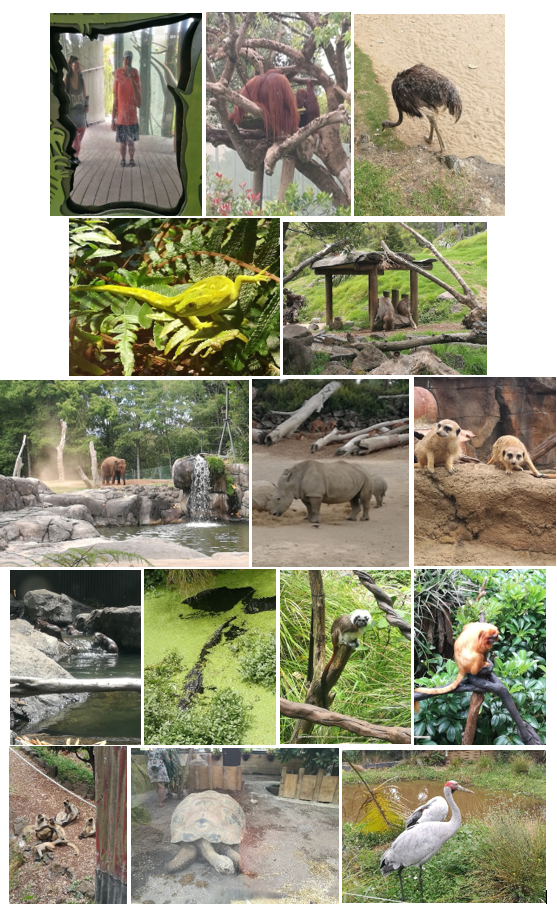 And I got way too much sun.. Ouch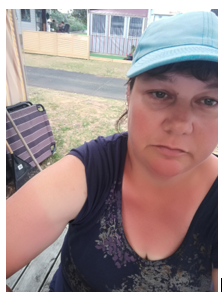 I hope you enjoyed those photos of my holiday. I look forward to hearing all about yours.
Ka kite a Rāpare.
See you on Thursday.