---

Talofa and welcome to the fale of active learners. We are a Year 3 & 4 class, striving to be drivers of our own learning. We love to share our learning with you.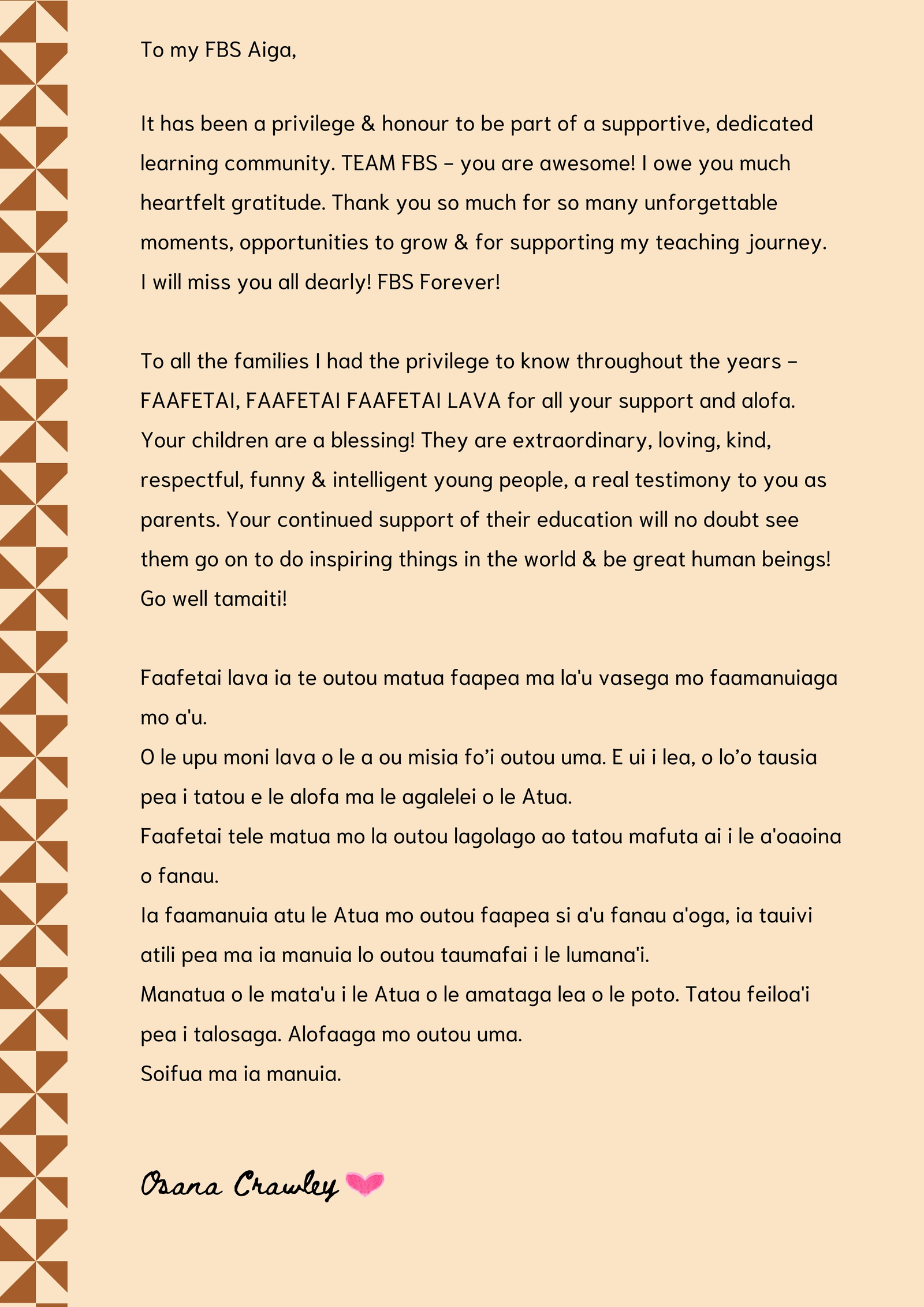 ---


Fa'afetai tele Mrs Crawley I lou alofa aemaise o lau fesoasoani I tausaga e tele
O oe o se faiaoga sili ,agalelei ma le fa'apalepale. E te naunau ina ia matou alualu.
O le a misia lava oe, tau ia ina ia manuia lau aoga fou.
Mai le Fale o Tautai
---
Last week of the Term, we were exploring the writing technique of personification.
Our learning intention: Understand what personification is and use it in our writing.
Task:
Make your objects come alive! Add human characteristics to your object and have them go on an adventure of sorts.
Be creative and please make sure to share your writing with me & our class.
Create:
choose an object to personify.

Brainstorm ways to personify the object using the questions below.

use the object's feelings or fears you have brainstormed to develop the conflict (problem) that will drive your story and begin writing.
My object:
What do you see? -
What do you hear? -
Where do you live? -
What are you afraid of? -
What do you dream of? -
What are you good at? -
What do you hate to do? -
How do you feel about the people or objects you meet? -
Here are some examples of our writing.
Thank you for sharing your amazing work with me.
BY TEU: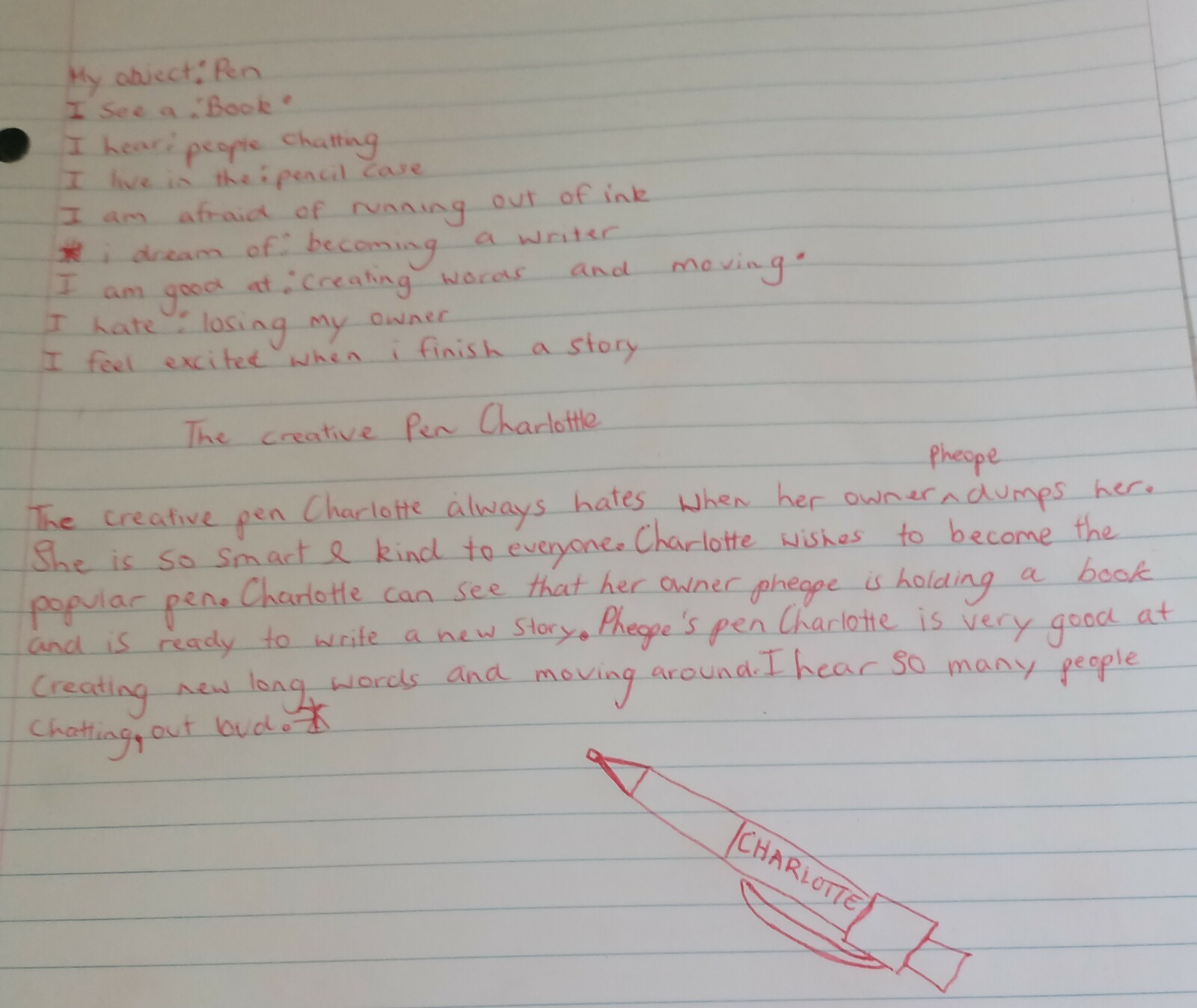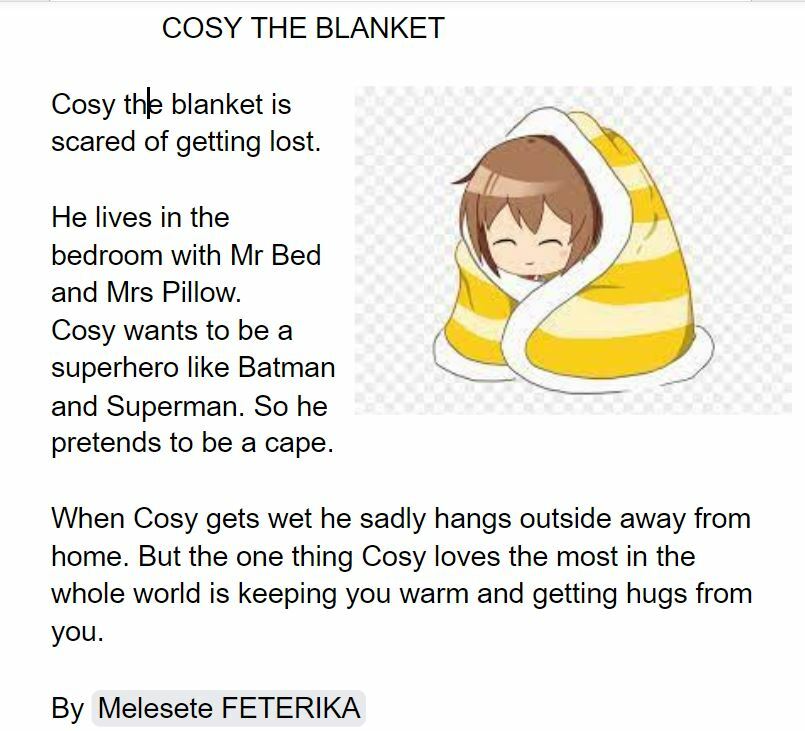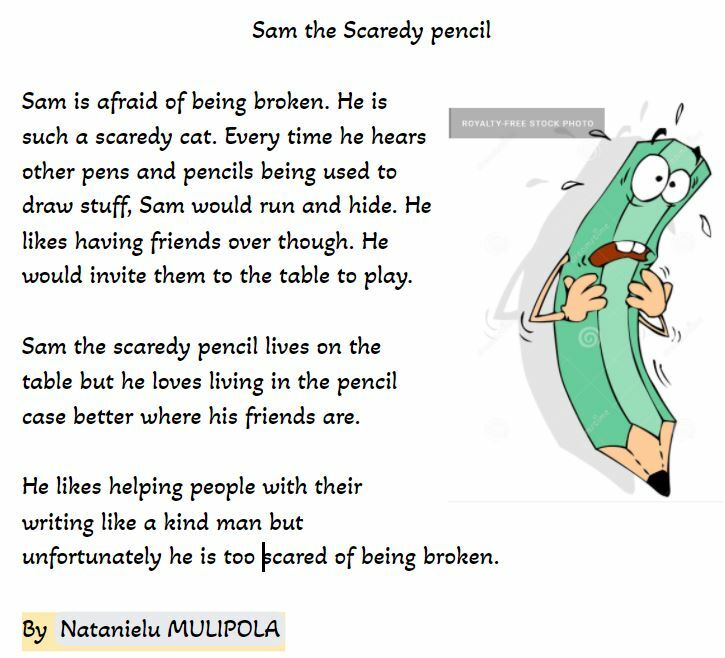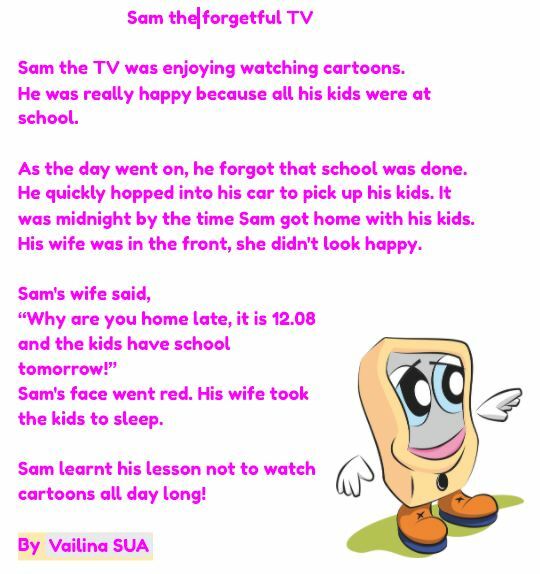 ---
Happy Book Week Whanau!






This week we were very lucky to have Mrs Mayerhofler & Mrs Boyd read to us.




Our Learning Intention for the week is:

I am learning to understand what we are reading by answering questions about the text.
We played KAHOOT to answer questions about the books we have been reading plus lots of Math challenges too.
Visit these websites for more amazing stories.
Remember 'Reading is our Superpower!'
WonderpolisStarfall ScholasticStoryline Online
There are many things we can do to celebrate Māori Language Week. It could be as easy as greeting everyone we see with
'kia ora'
,
starting our Google Meet with
'
mōrena',
or playing te reo Māori waiata (songs).
Visit this website for more ideas on how we can learn Te Reo Maori.
Invite your whole whanau and learn together!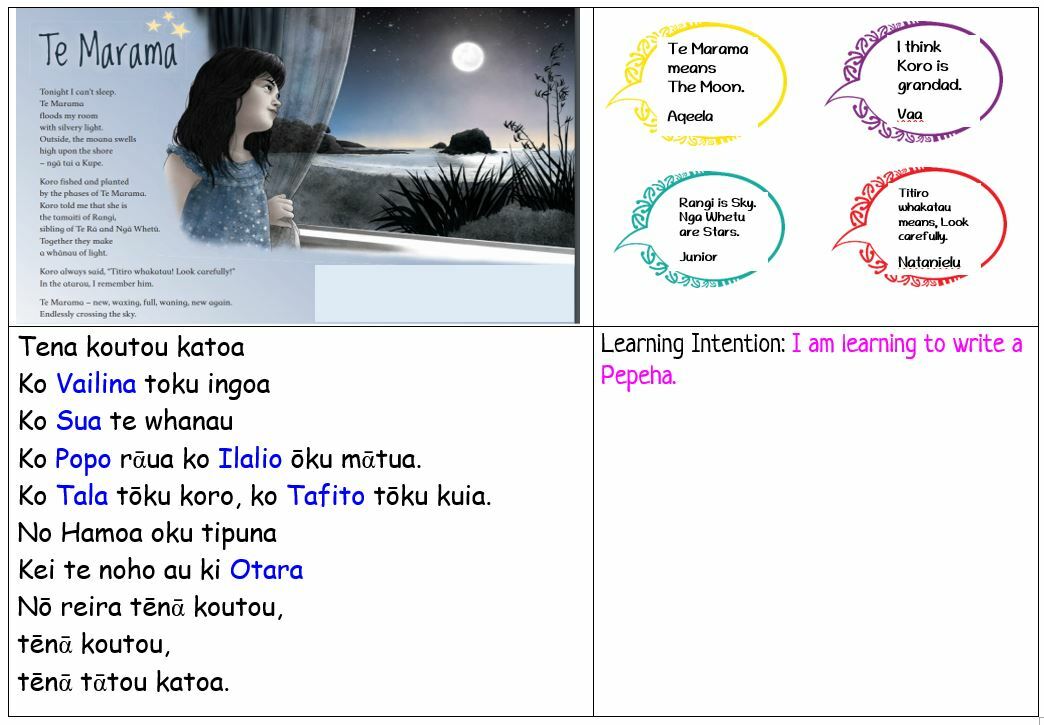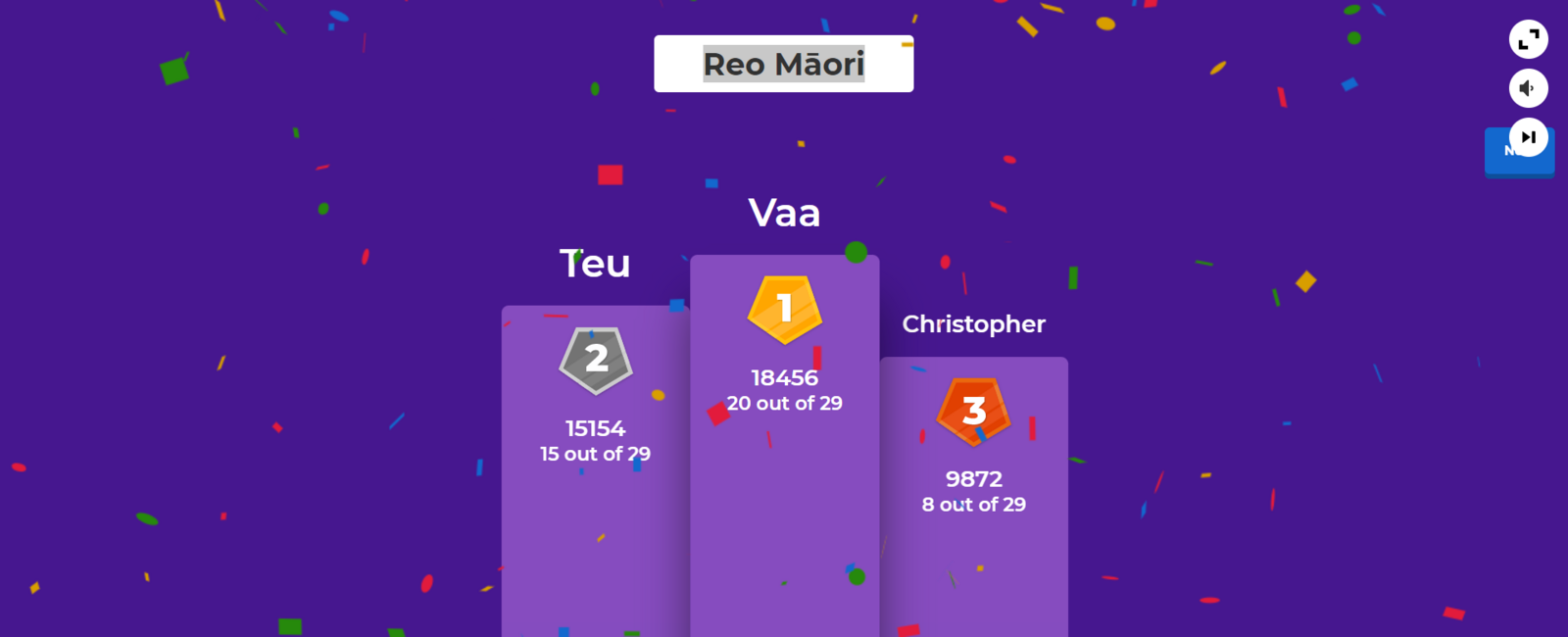 | Christopher wrote a lovely story about his taonga. | His story came 2nd in Ms Young's Taonga Competition! |
| --- | --- |
| | |
J
oin our
talanoa
time this week at 11:00
Check your email for the link.
FBS Distance Learning Page
Send me photos or an email (osanac@flatbush.school.nz) of what you did throughout the week. Enjoy and have fun with your learning. Stay safe everyone
______________________________________________________
Thursday 16 September
CRT: Ko te Rapare tenei ra, te tekau ma ono o Mahuru
Kia Ora Rm 9. Kei te pehea koutou?
Today I will be teaching you some Maori and then we will have a fitness session. You will need to bring a towel and some water for this session. Here is your link:
Rm 9 fitness meet @11am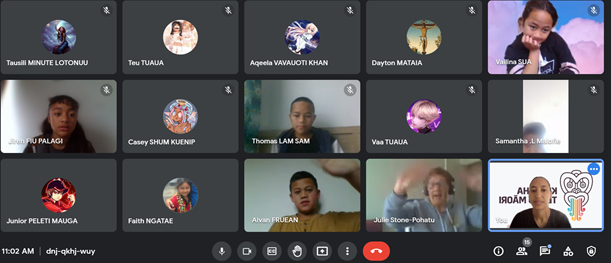 It was so awesome working with you and Rm 10 who also joined in on our fitness today. I am super impressed with your energy and your will to complete all the exercises we did today. Thank you for joining in on our meet. Keep practicing our Maori game we learnt at home and doing your exercises every day.
Remember to enter our taonga competition by sending in your pictures to:
The winners will be announced on Friday at the Maori Assembly at 2.30pm.
To celebrate Te wiki o te reo Māori we made some paraoa parai- Fried bread. Here is a recipe and a video if you would like to make some with your family. Make sure you have an adult to help you with the cooking.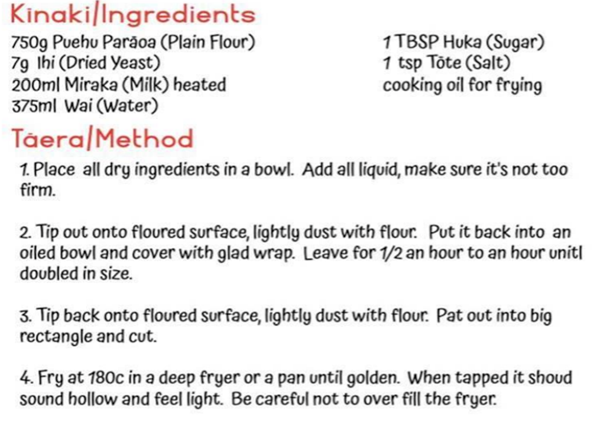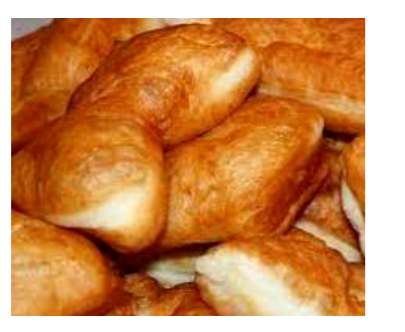 ---
It's
TONGAN LANGUAGE WEEK
- let's celebrate it! Check your email for the slideshow & do as many activities as you can this week.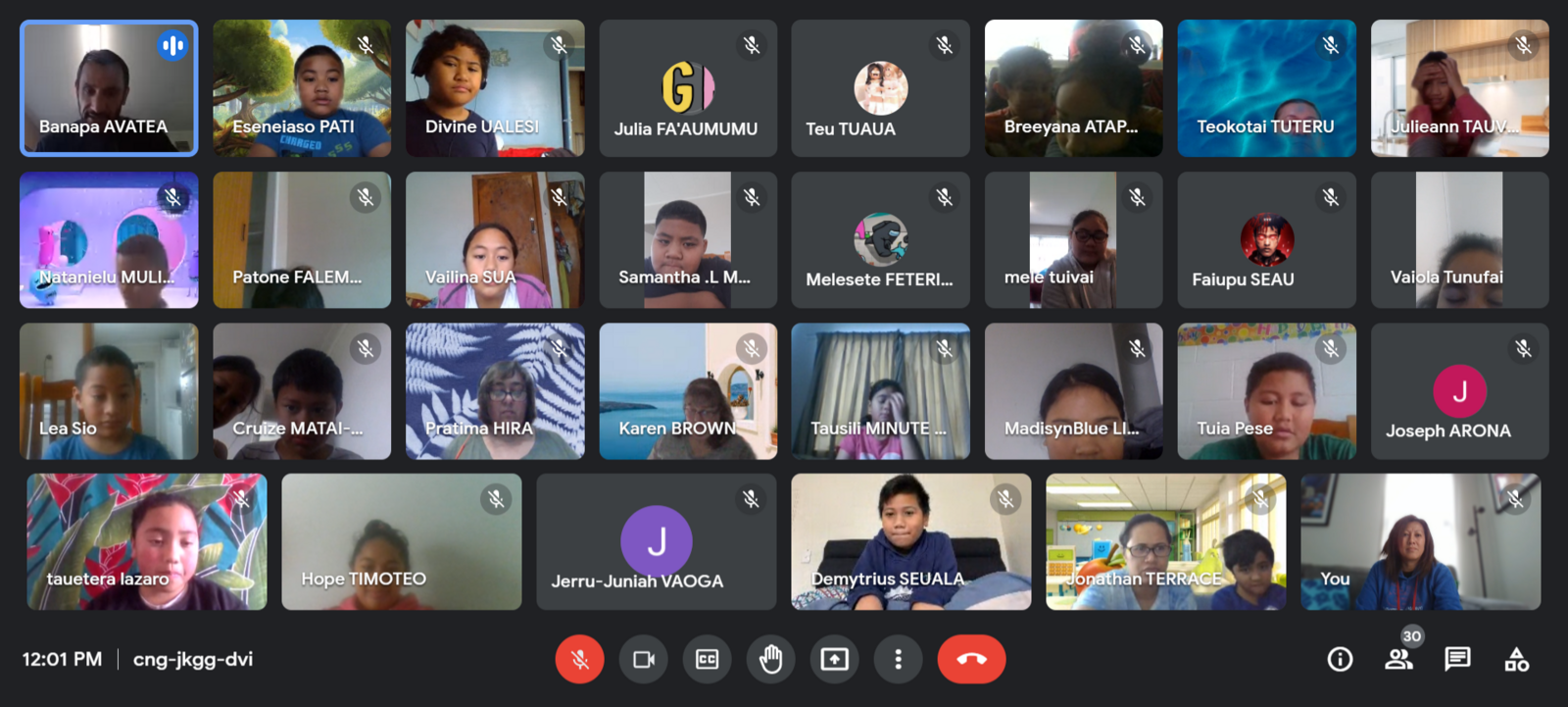 It was great to see so many Room 9 akonga and other Team Whanake learners joining the TLW Kahoot Quiz. It was super fun! Thank You Mr Avatea for hosting us!
Congratulations to Elisara from R15 for winning, Maata from R14 for coming second, and our very own Faith from R9 taking out 3rd place!
---
Manuia le Aso o Tama to all the wonderful DADs in our lives.
Enjoy reading our 'Father's Day Writing', some of our learners did at home with their whanau this week.
6th - 10th September
Join our talanoa time this week at these times:
Monday - 1:30, Tuesday - 12:00, Wednesday - 11:00, Thursday - 11:00, Friday - 10:30
Check your email for the link.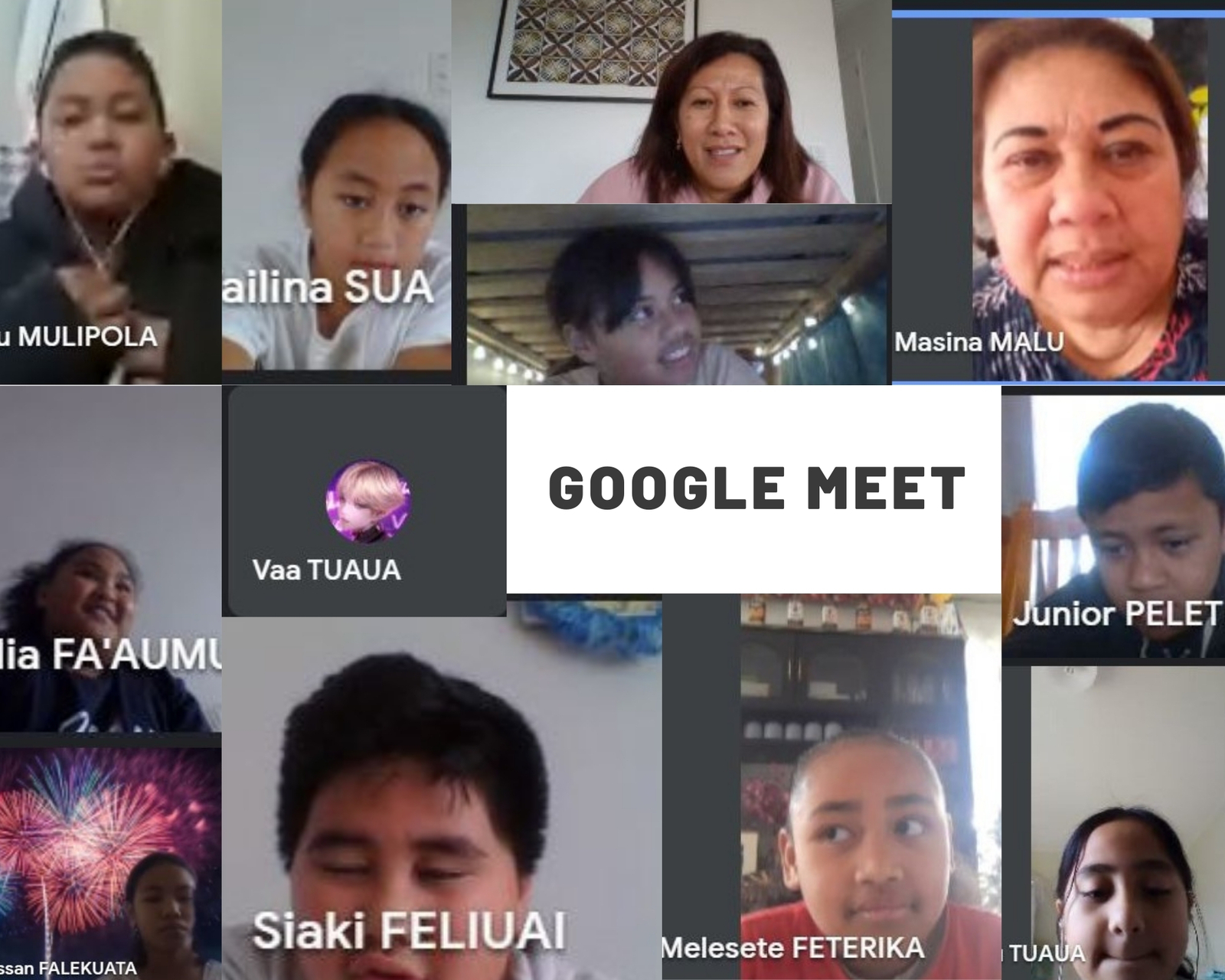 Faafetai tele to Sussan, Tausili, Vailina, Aqeela, Julia and Christopher for sharing your photos with me. Great to see you being drivers of your own learning. Keep it up!
Our Learning Messages
| | | |
| --- | --- | --- |
| | | Your browser does not support HTML5 video. |
---
Talofa tamaiti. I hope you are doing well at home with your aiga. Thank you for staying home to save lives!
Even though we are not together at school, let's use this time at home to do something you really enjoy doing. Remember one of our learning messages,
"Look for opportunities in every situation".
Take care everyone. Alofa atu.
O. Crawley
---
Another great learning week at FBS! We had Allister & the "Let's Siva" crew joining us for the week. Through their siva-dance programme we learned resilience & being confident.
On Friday our learners presented their dance routine to the whole FBS community. It was super fun! And everyone did a great job!
---
Our water skills for life lessons have started at the Otara Pools. Our learners are very fortunate to receive these water safety lessons for free.
We will learn these skills every Thursday:
---
Cook Island Language Week celebrations
---
---
---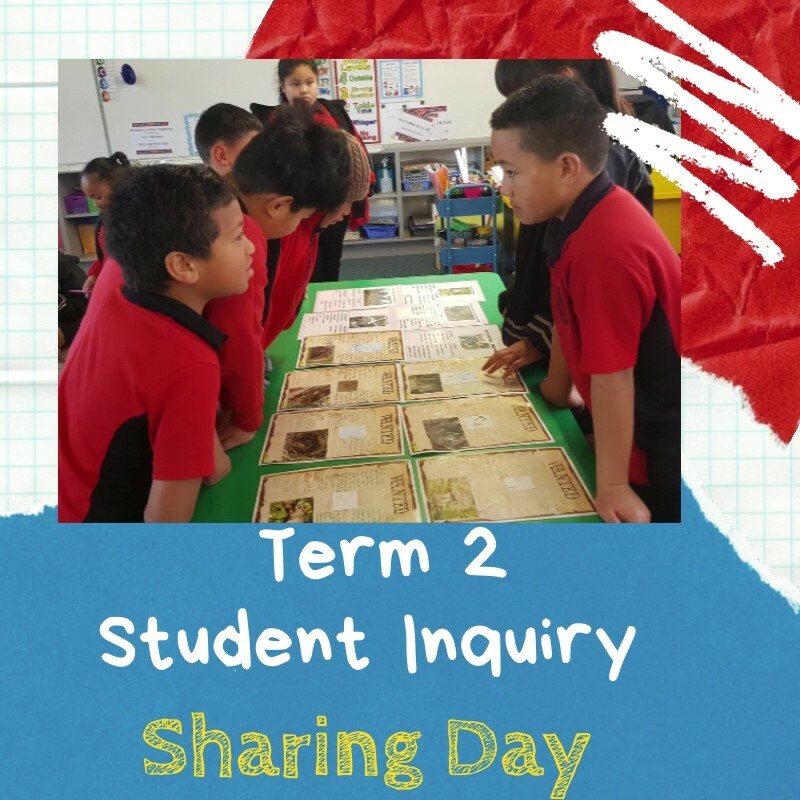 ---
Congratulations to Julieann and Sussan for doing amazing work and earning themselves a
' Celebration of Success' certificate.
---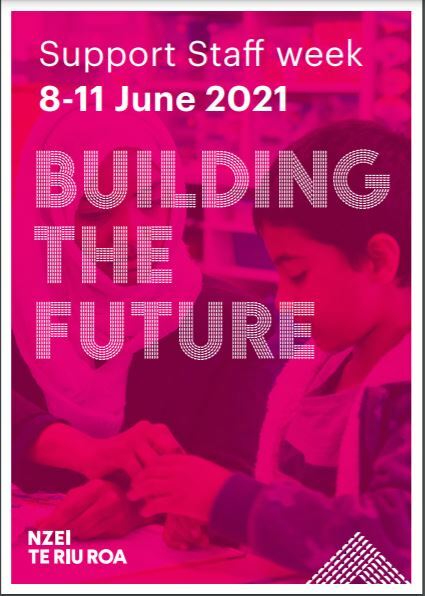 Room 9 is very blessed to have Mrs Malu as our 'angel' Teacher Aide.
We appreciate everything you do for us every day! What you do is making a difference!
Faafetai tele lava mo lau tautua ma lau fesoasoani malosi i le tatou vasega!
---
Manuia le Vaiaso o le Gagana Samoa!
As part of our 'Student Inquiry,' we learned about Samoa's National Bird the MANUMEA.
Here is Alex and Julieann sharing their writing with you.
---
We celebrated 3 more amazing learners - Siaki, Kea & Lea who received
'Celebration of Success' certificates for their learning.
Also this week, we were excited to visit our community Tupu Library where we got to enjoy a different space to do some reading.
---
To open our Student Inquiry for this term, Team Whanake classes visited the 'Botanic Gardens'. We learned how to be Kaitiaki of our Streams. We had a great day exploring the gardens and seeing many ways we can take care of our world. We will be inquiring into the 'Living World' and learn why it is important to take care of all living things.
---
In the last week of term one, our girls attended the Girls' Self Defence Programme' to learn basic physical and verbal techniques to keep themselves safe and other strategies for dealing with unsafe situations. At the end of the day, the girls enjoyed taking part in all the activities and left feeling positive, confident, and happy.
---
To answer term one's Student Inquiry question:
How can we serve our community positively?
we visited our community Flat Bush kindergarten to share & gifted them our 'Helping Hands' art sculptures and some muffins for their morning tea. We enjoyed sharing our work with them and we were happy for the opportunity to serve our community in a small way.
---
During our Math time - each group shared their addition strategy to the whole class:
We had a special guest at our school, sharing her learning journey with our learners
her name MARY JANE KIVALU.
Back in class, we discussed the learning messages we got from Mary Jane's inspiring speech.
---
Faafetai tele to all the 21 parents that came along to our 'Celebrating Success' Day on Thursday.
We also celebrated 3 more fantastic learners at our Team Whanake Assembly this week:
---
---
Responding in an Emergency:
This week, we had Kassandra from St Johns visiting our school. We learned how to respond and help a person who may be unconscious or bleeding badly. We now know the 5 steps to help someone if they are unconscious (collapsed). We learned how to use a bandage to stop heavy bleeding. As part of our homework, we had to remember our home address and our phone number in case we need to ring for an ambulance.
Also this week, we had Garden to Table, where we helped feed our FBS hens & clean their house. Our hens are looking very happy in their new home & they have already laid eggs, which we've used to make our healthy, yummy banana & feijoa muffins!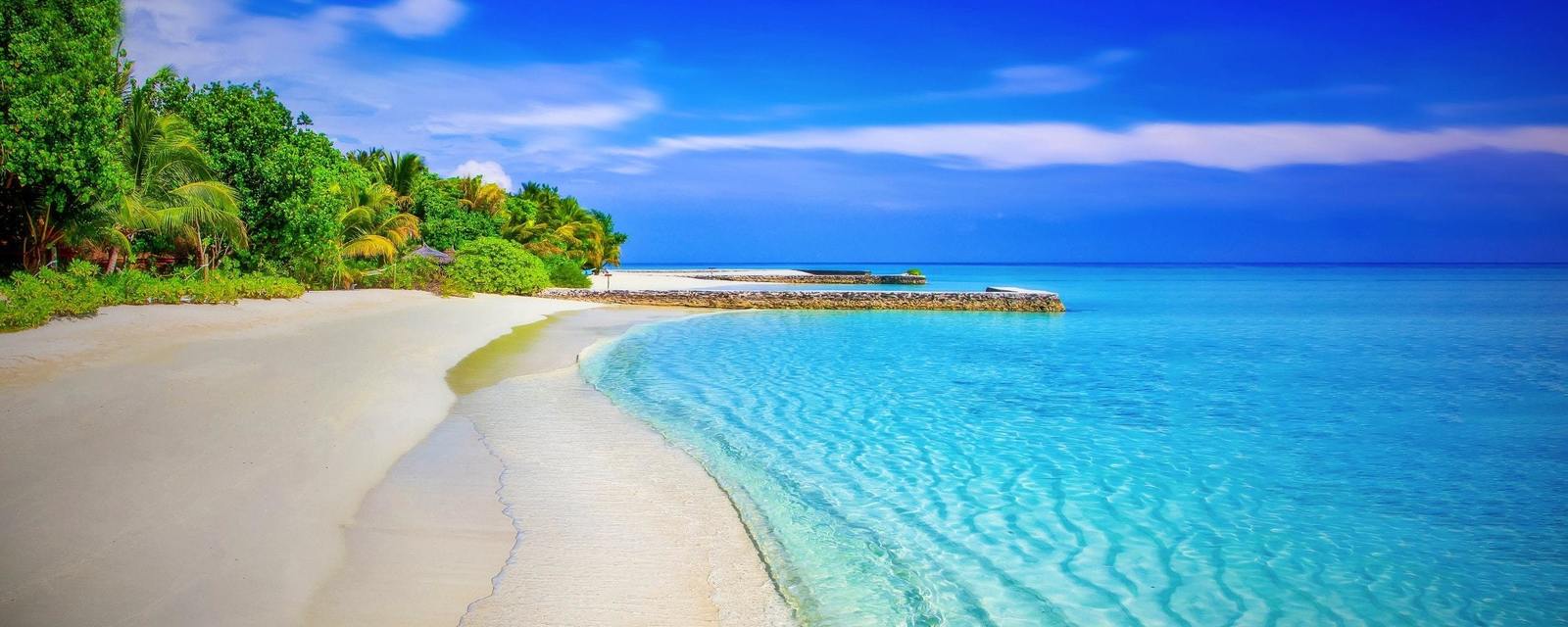 We are learning to make our writing interesting by using our 5 senses to describe a day at the beach. Click on the links below and listen to some of our 'Summer By the Beach' Poems:
Vailina naura julieann Sussan Teu Junior Janne breeyana
---
Our first Team Whanake Assembly for the year, we celebrated Junior, Breeyana, and Faith for their fantastic work in Art, Writing & serving others.
---
Week 5 Distance Learning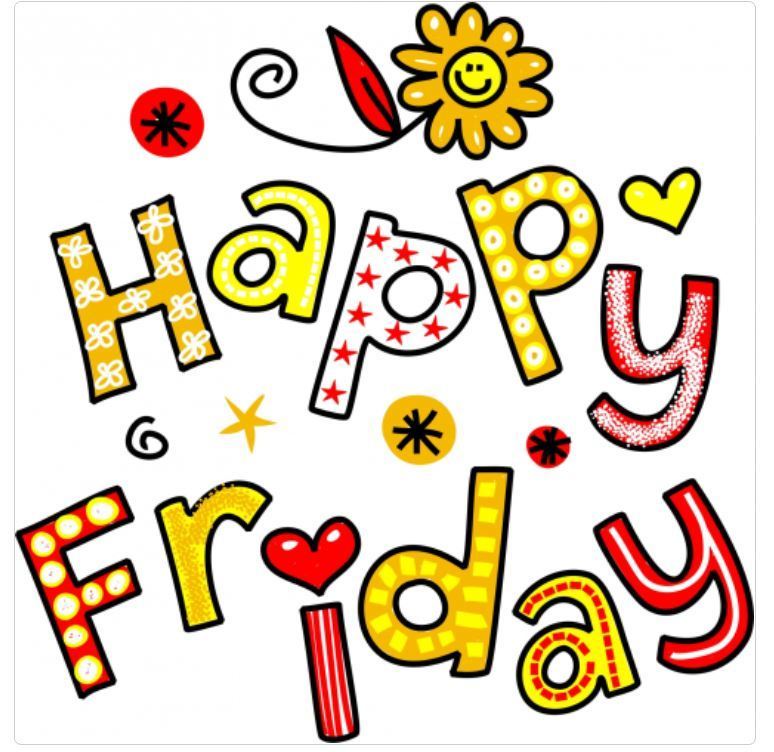 Wishing everyone a great Friday!
TEAM WHANAKE DAILY CHALLENGE:
Mahi Ngatahi

List all the ways that you and your whanau work together as a team while you are in lockdown.
Other Activities:
Select and solve a Math problem from your home learning pack (blue book). Ask your family to solve it too. Did they use the same strategy as you?

Think about what positives being in lockdown has taught us? Write it down & share it with your teacher.

Get creative with paper - watch this

video

for ideas.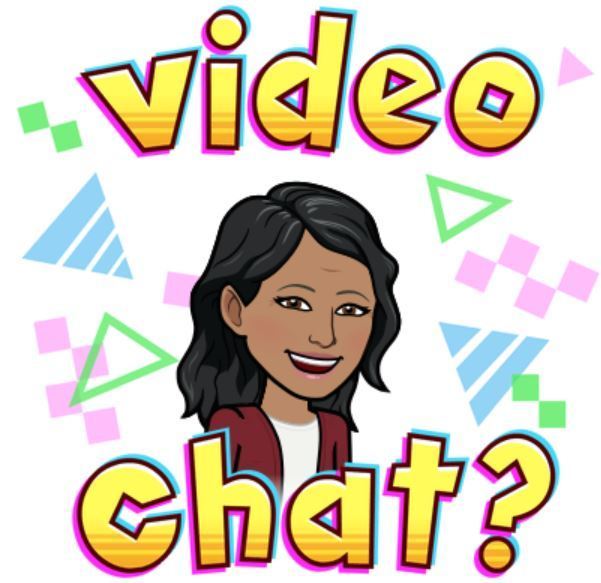 Join our talanoa time today at 11:00 to 11:30

---
At our talanoa time today, I was joined by Vaa, Teu, Faith, Vailina, Julia, Natanielu, Janne & her Mum, Melesete & her brother Eric. We had a lovely chat, talking about our learning & checking in on each other. I was surprised to see our learners logging in before our 11:00 start, connecting & catching up with each other.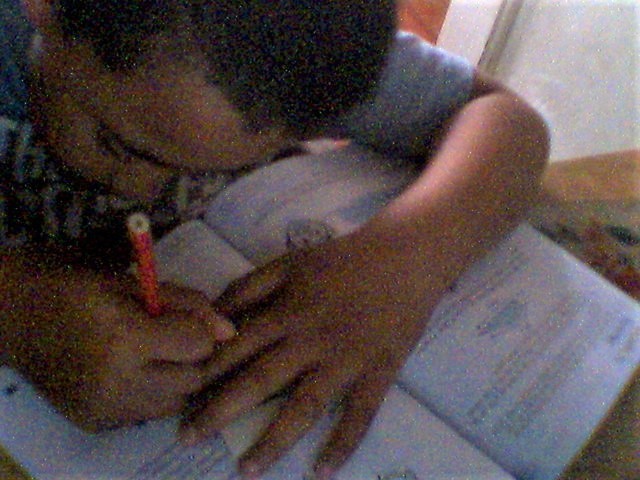 We discussed ideas for today's learning challenge - write a Thank You letter or card to someone. We started writing using some sentence starters. T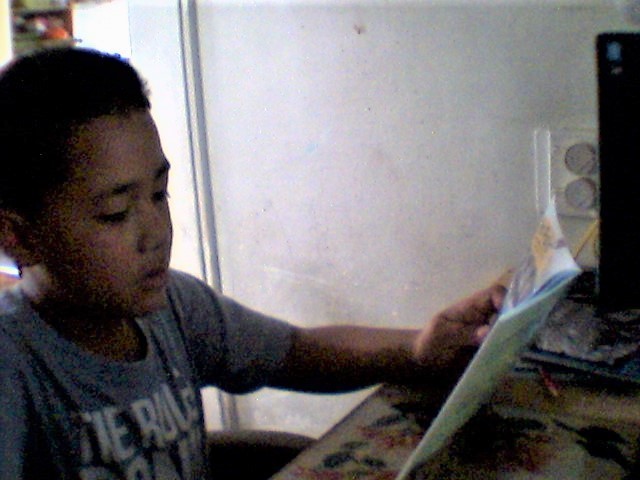 hen we solved some Math problems from the home learning pack together and sharing our strategies of how we got our answer.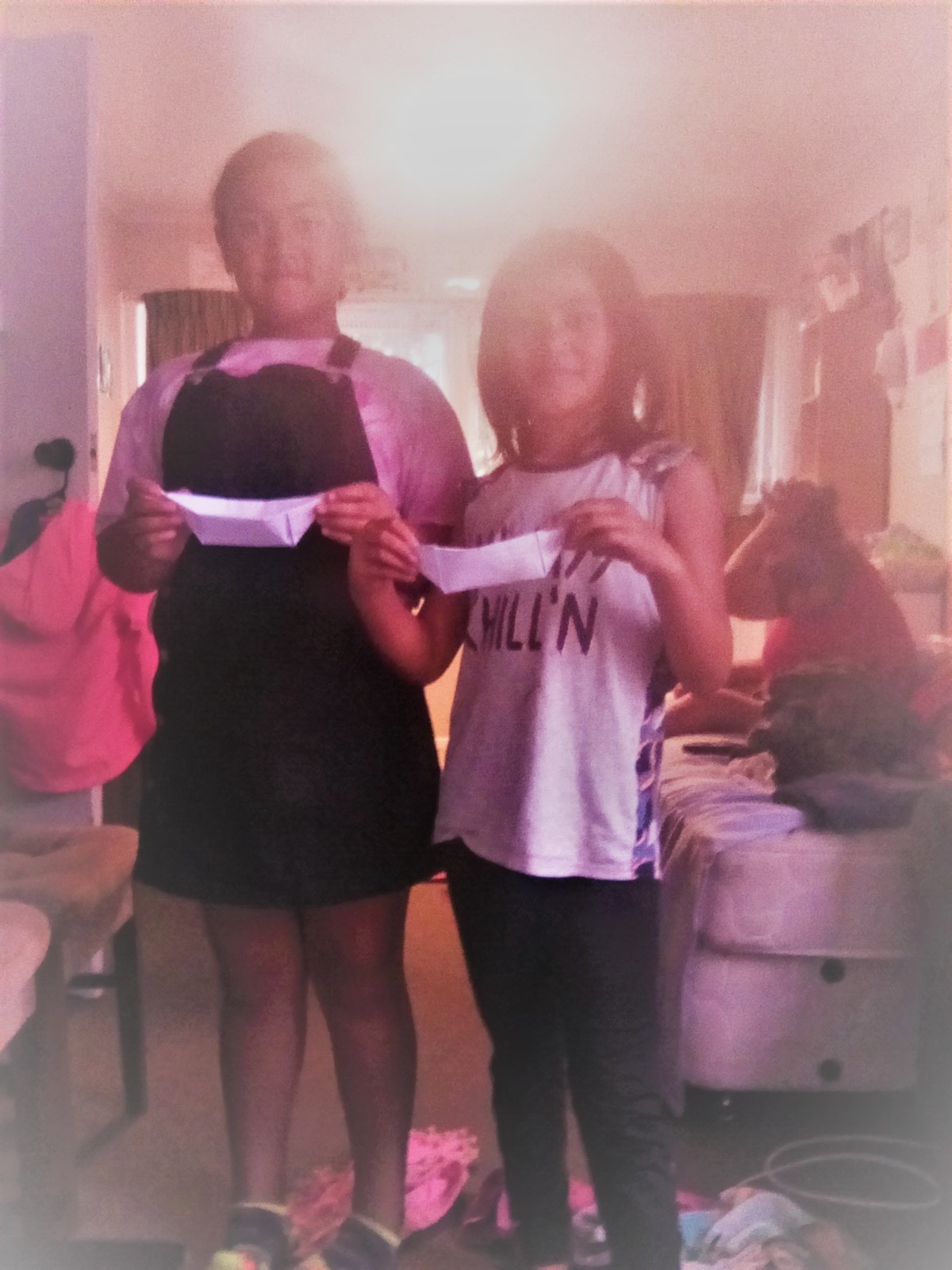 Lastly, we talked about doing some reading and building a paper boat as extra tasks!
Faafetai lava R9 for sharing your learning with me today. See you tomorrow.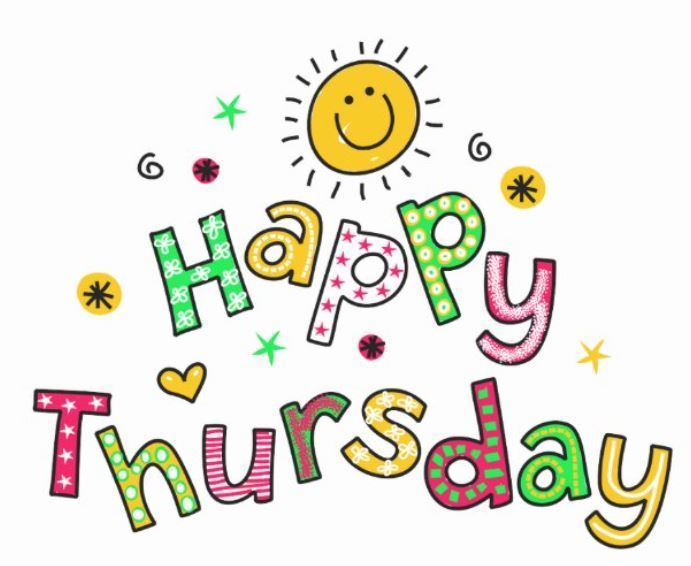 Malo le soifua and happy Thursday!
TEAM WHANAKE DAILY CHALLENGE:
Atawhai - We value others
Give thanks to someone to show your appreciation for something they did for you.
Write a thank you letter or a card. Your letter or card can be for someone in your bubble or from another bubble. Take a picture of your appreciation letter and share it with your teacher to put on the class website.
Other Activities:
Select and solve a Math problem from your home learning pack (blue book). Ask your family to solve it too. Did they use the same strategy as you?

Build a paper boat. Test its floating ability in a small tub - load it up with small items & count how many items can it carry before it starts to sink. Watch this

video

on how to build a paper boat.

Read a book to your brother or sister.
Join our talanoa time today at 11:00 to 11:30

---
Well done to Breeyana for being the first to complete today's learning challenge!
She even found something that starts with 'Z', which I struggled to find at my house!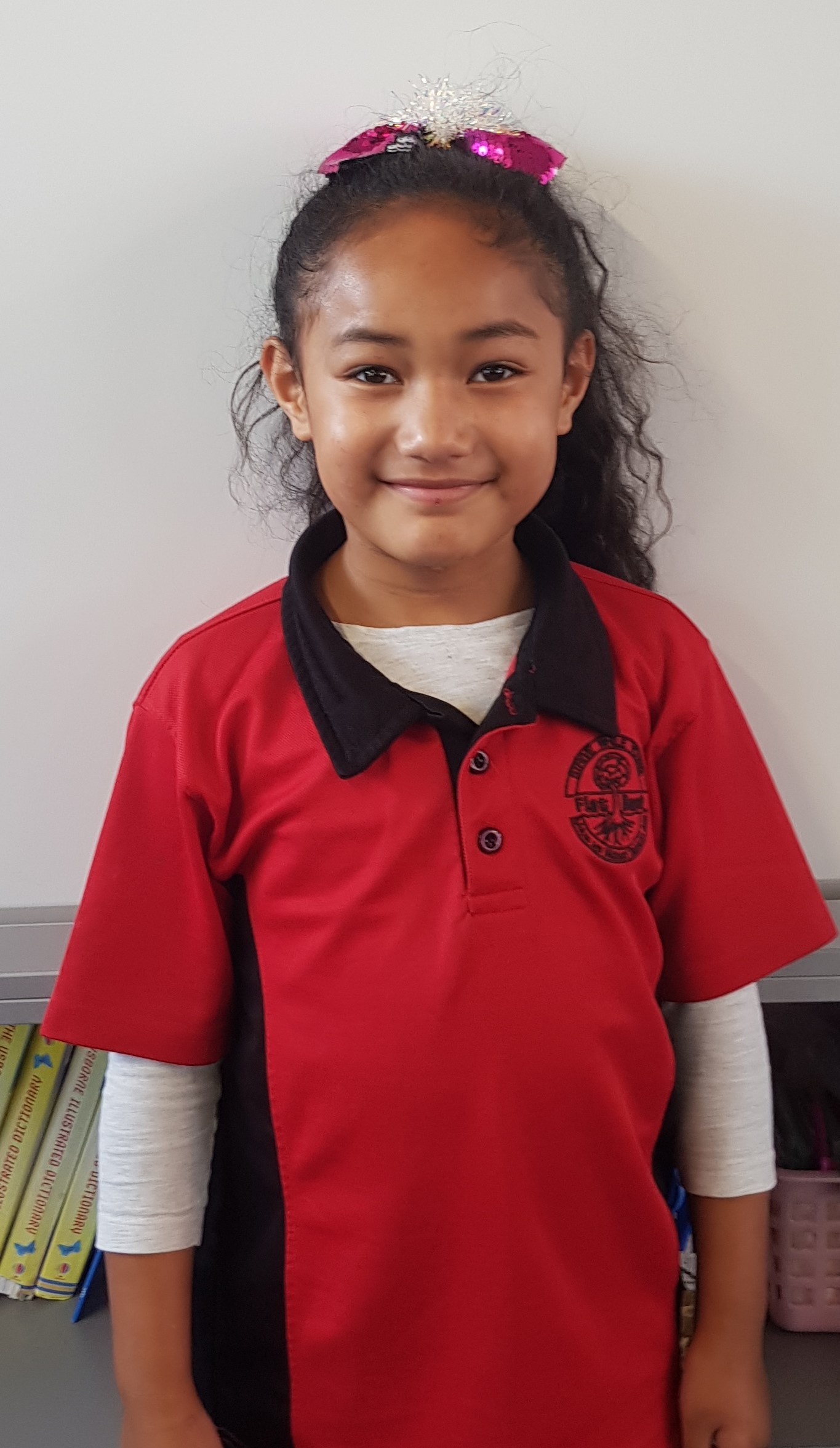 Awesome job from Aqeela too! Love her creativity here! It looks like she had fun! Faafetai lava for sharing your learning.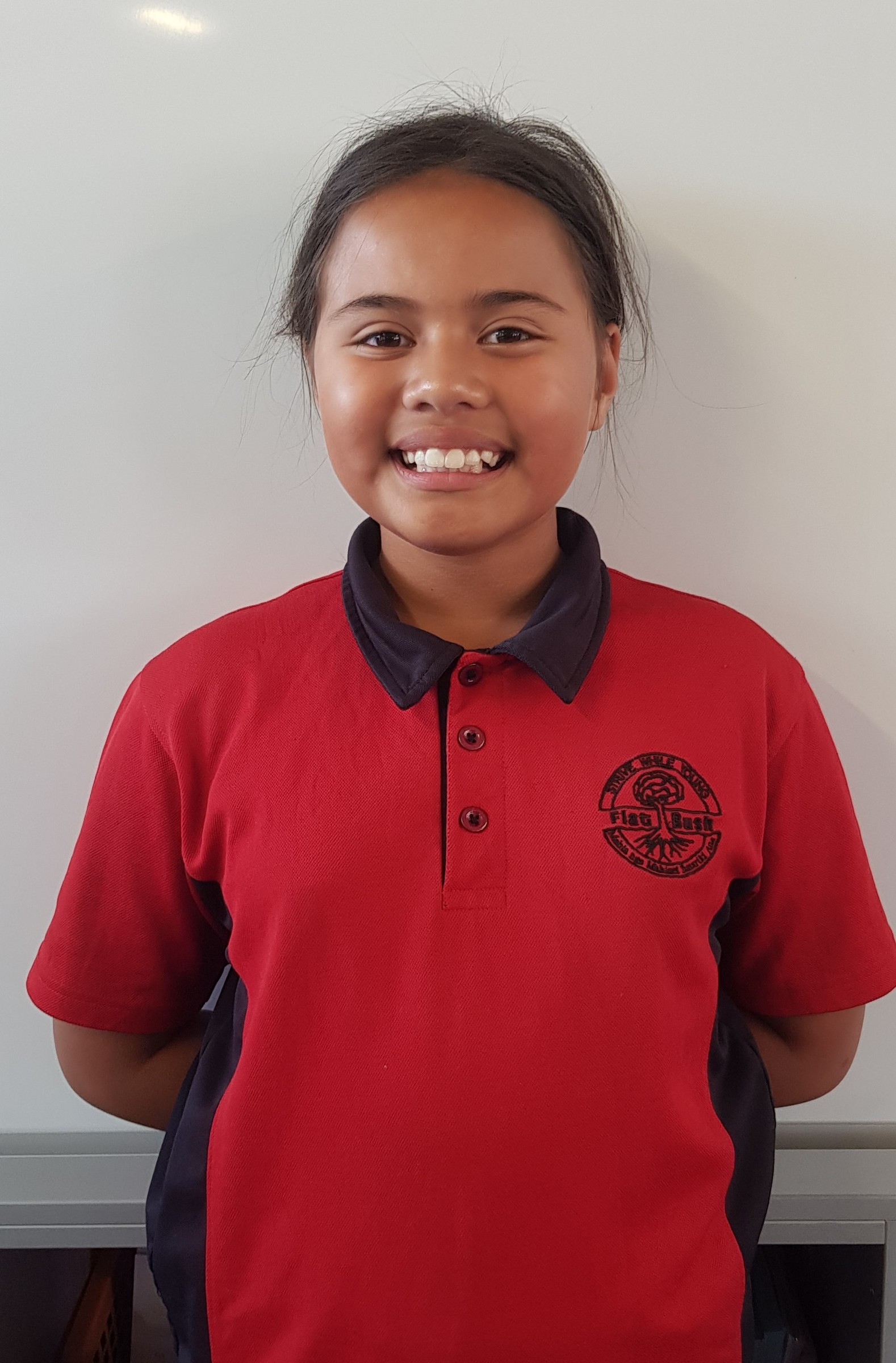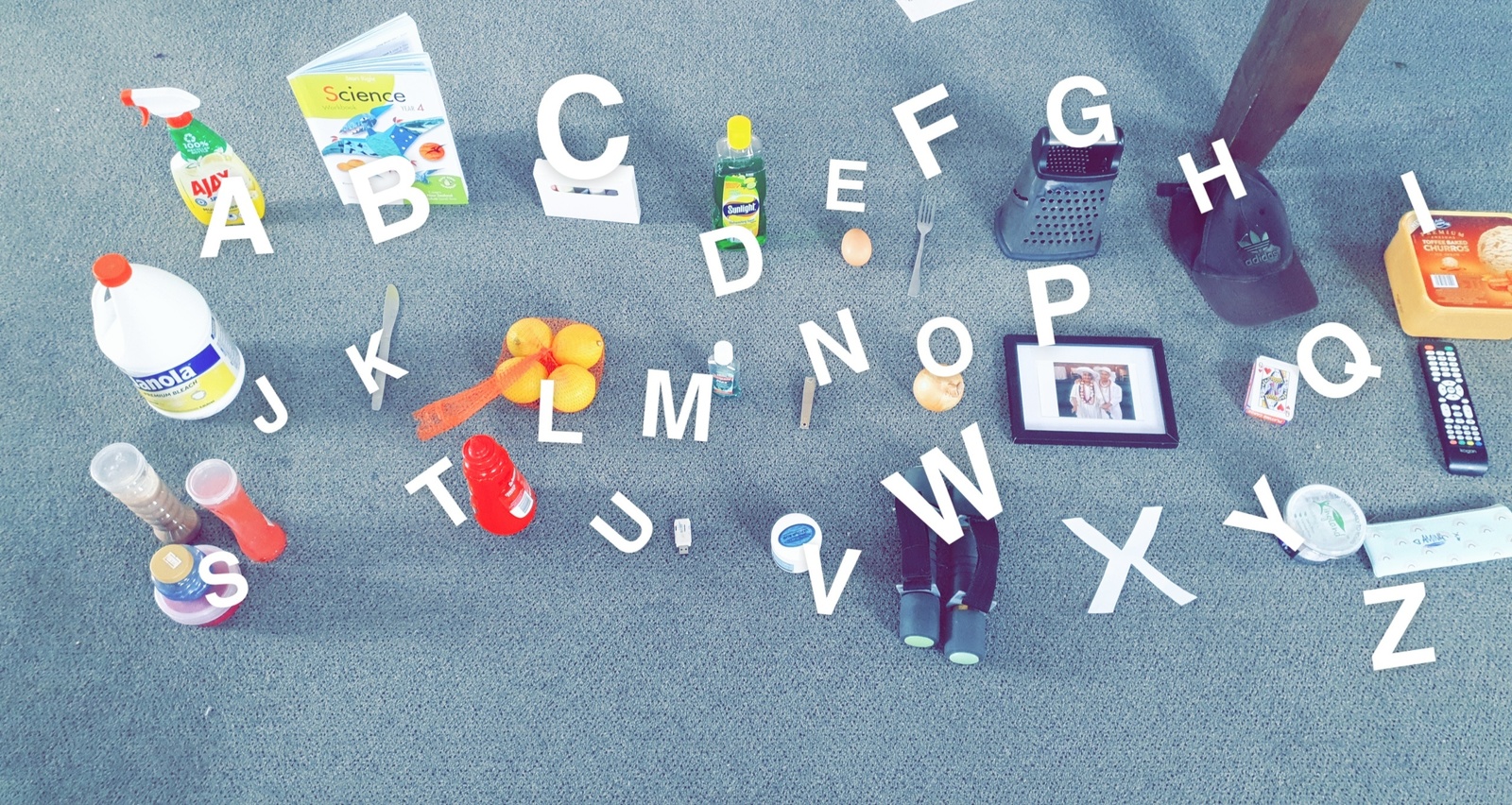 At today's talanoa time, we had Aqeela & her Mum, Melesete, Breeyana, Tausili, Julia, Teu, Vaa, Janne, Faith, Natanielu & Vailina. We shared what we have been doing so far. Our learners have been drawing, reading, watching TV, helping out at home, doing their homework.
We talked about today's challenge (find items around the house that begin with a different letter of the alphabet). We started searching for items together … let's see if someone can find an item that starts with 'Z'.
We talked about people doing great things to serve others in our community.
A great example:
F.B.S sharing food parcels with our school community.
Our mission is to find other examples out there.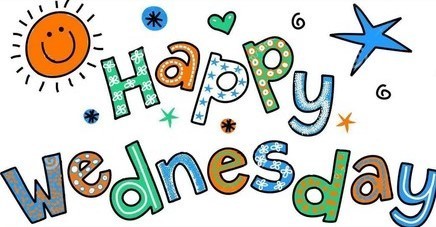 A very good, happy Wednesday to you all!
TEAM WHANAKE DAILY CHALLENGE:
Mahi Ngatahi - We work as a team
Work with someone in your bubble - find 26 items around the house. Each item must begin with a different letter of the alphabet.

If you can, take a photo of your 26 house items and email it to your teacher for her to share on your class page.
Other Activities:
Select and solve a Math problem from your home learning pack (blue book). Ask your family to solve it too. Did they use the same strategy as you?

Make a list of groups of people who are doing something positive to serve our community. For example:
Cleaners who sanitize our workplaces to help fight Coronavirus

People who collect rubbish & clean up our streams & waterways
Join our talanoa time today at 11:00 to 11:30

---
Thank You to Teu, Vailina, Faith, Natanielu, Emily, Melesete, Christopher, Breeyana, Janne & Tausili for coming to our video talanoa time. It was great to see your happy faces & knowing you are doing well at home with your aiga. Thank You to all our matua for the great job you're doing supporting your children's learning. Hope to see you again at tomorrow's video chat!
Talofa & Happy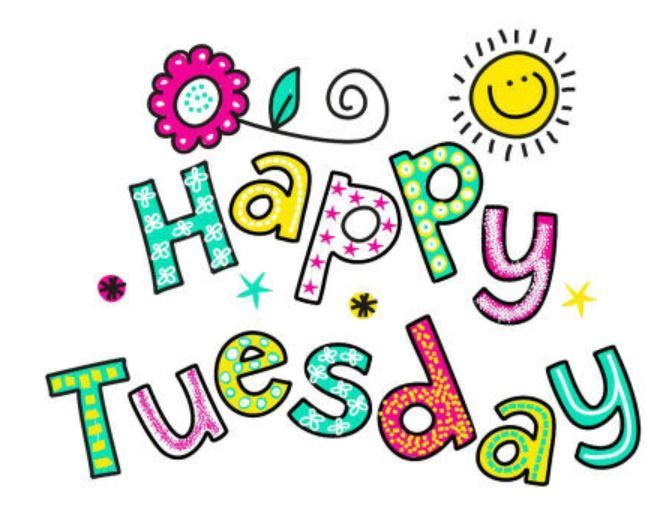 Tuesday everyone!
Are you ready for another learning challenge? As well as our TEAM WHANAKE challenge you can also do other activities. Keep reading below:
TEAM WHANAKE DAILY CHALLENGE:
Tu Pono - We know who we are
Draw a picture of everyone in your bubble including any pets.

Art for kids hub

-

this website has YouTube clips for how to draw different things.

Write a compliment for everyone in your bubble. Compliment means a polite expression of praise or admiration.
Share your picture of everyone in your bubble with your teacher or bring it to school when we are back.
Other Activities:
Select and solve a Math problem from your home learning pack (blue book). Ask your family to solve it too. Did they use the same strategy as you?

Read a book. Draw a story map in your book - what happened in the story?

Ask your family what the SAMOAN words for -

UNITY,

COMMUNITY

,

SERVE
Stay Safe Room 9 & enjoy your day!
---
Talofa Tamaiti!
Hope you and your family are safe and well.
Let's all work together to make the most of each day while we are learning from home.
Help your aiga and do something positive for others each day. We can all do something!
Remember our Student Inquiry Topic this term: >> UNITY >>KOTAHITANGA>>
Our Guiding Statement:
Everyone has something to offer, by working together we can flourish.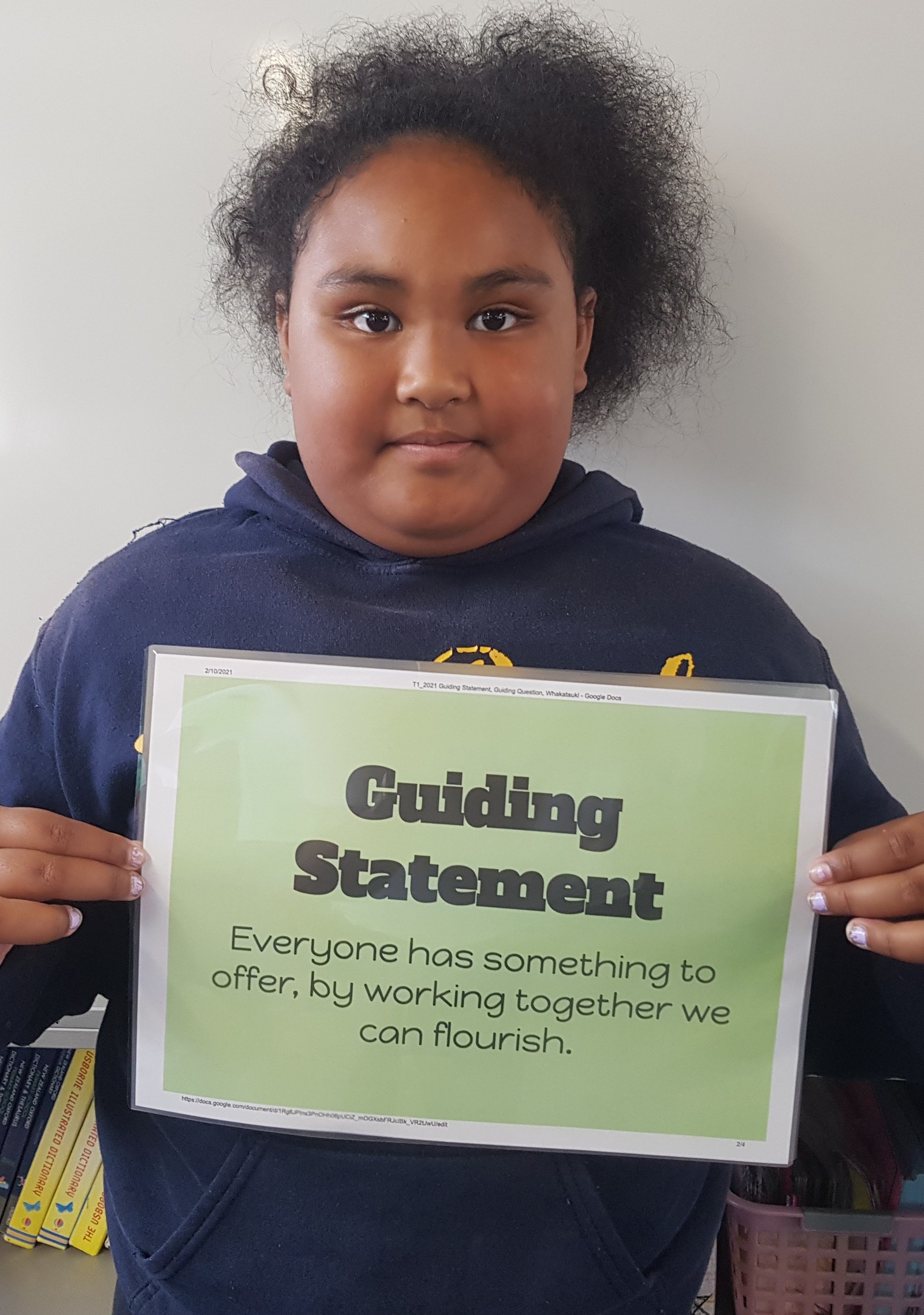 Our Guiding Question:
How can we serve our community positively?
So fantastic learners of ROOM 9
your TEAM WHANAKE DAILY CHALLENGE is:
Serve your AIGA (community) - do something positive for others. Record what you did in your home learning book or with photos. Share this with me each day if you can.
Stay Safe Room 9 & enjoy your week!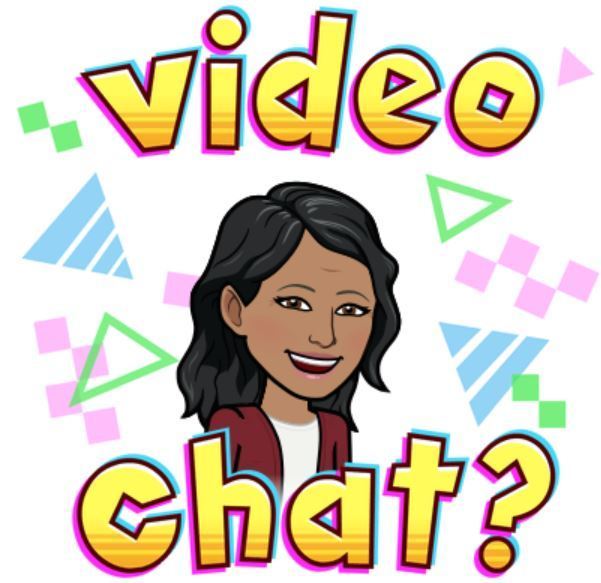 A video call is set up every day from 11:00 to 11:30 for you to meet with me. If you need to ask questions, need help with your learning or just to say HI then log into your school email account or click this LINK to join our talanoa time.
Your parents can join us too if they like. See you then!
---
Even though our Week 3 started with 3 days of lockdown, it was great to see our learners back and finished a hot Friday afternoon with a yummy cool ice block! Thank you Mr Avatea for the ice blocks.
Talofa, Malo le Soifua.
We are once again called to UNITE against COVID-19. Alert Level 3 means our school is closed until the end of Wednesday the 17th of February. So for the next few days, we have to show KOHATAHITANGA (Unity) by staying home to stay safe.
Please select an activity from our Distance Learning Page. Click HERE
Do one or more of these activities and share photos of your learning with me.
Have fun learning from home and stay safe!
Feel free to email me: osanac@flatbush.school.nz if you have any questions or just to catch up.
Matua/Parents:
The Home Learning Packs for your child can be picked up from school
Wednesday 17/2/21 between 9 am-12 pm.
Please wear your mask when you visit the school.
ROOM 9, enjoy your learning packs. Use the exercise books to record your learning.
Aim to do a different activity each day.
| | |
| --- | --- |
| | |
| | |
Christopher enjoying his learning pack at home with his family:
---
The first few days of Term One, we connected, working on establishing our way of being, having fun, and learning some new skills.
Here are some snapshots of what ROOM 9 got up to:
---
Introducing
---
Talofa lava and Welcome to the Class of 2021! I'm looking forward to meeting you & your aiga. Term 1 starts on the 4th of February - Thursday. It will be great to see you all then. It's going to be an amazing year of learning & fun.
Your teacher, Mrs Crawley