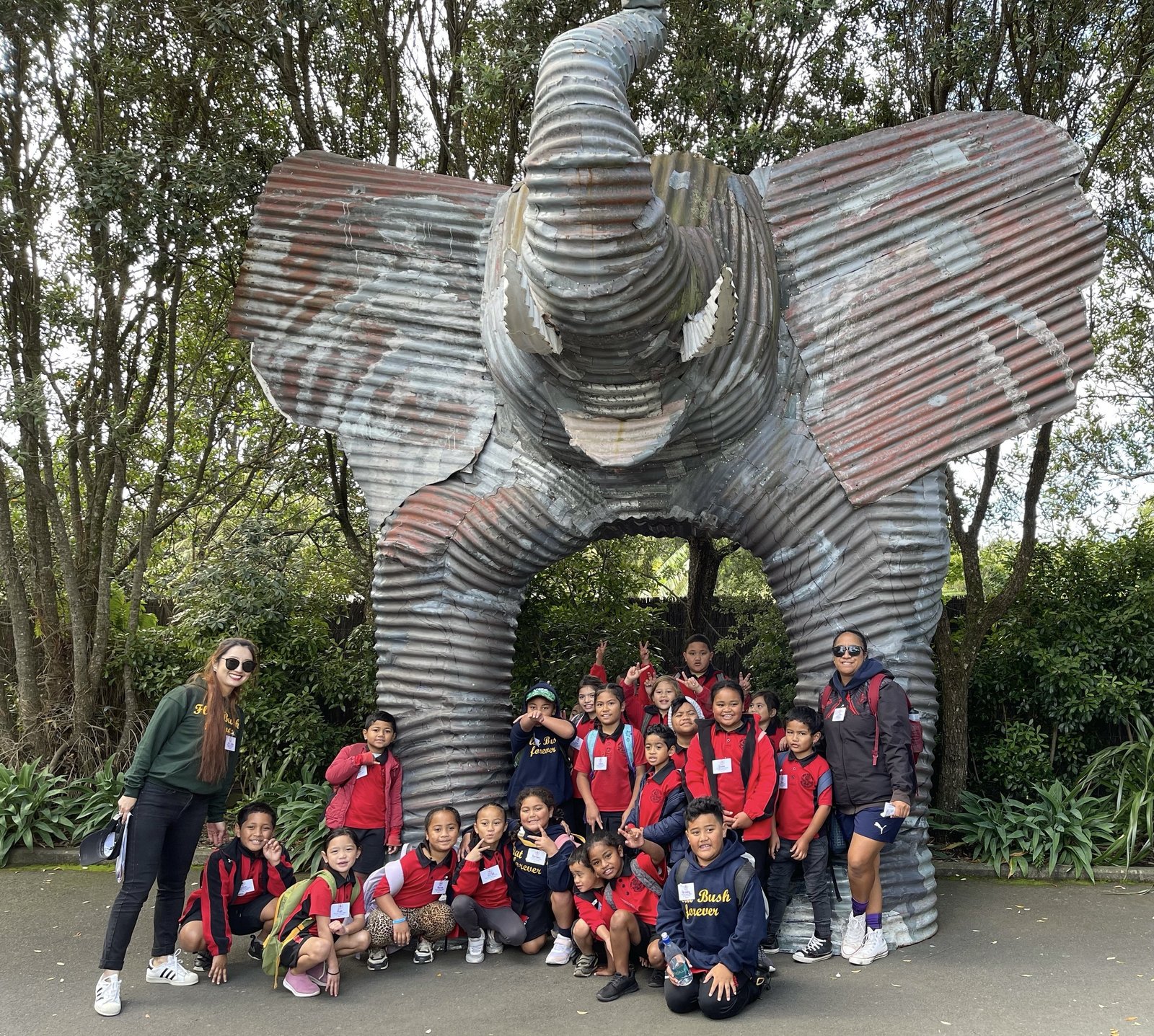 Welcome to Room 21!
Week 6 Term 2
Kia Ora Room 21 Whanau. This week is International Support Staff week. Thanks to our lovely Teacher aide Miss Awhi and Aunty Sina. We really appreciate your great help!
This week's Merit Certificate went to Marina and Fusion. Both of them have been working hard on their writing tasks This week! Ka Pai!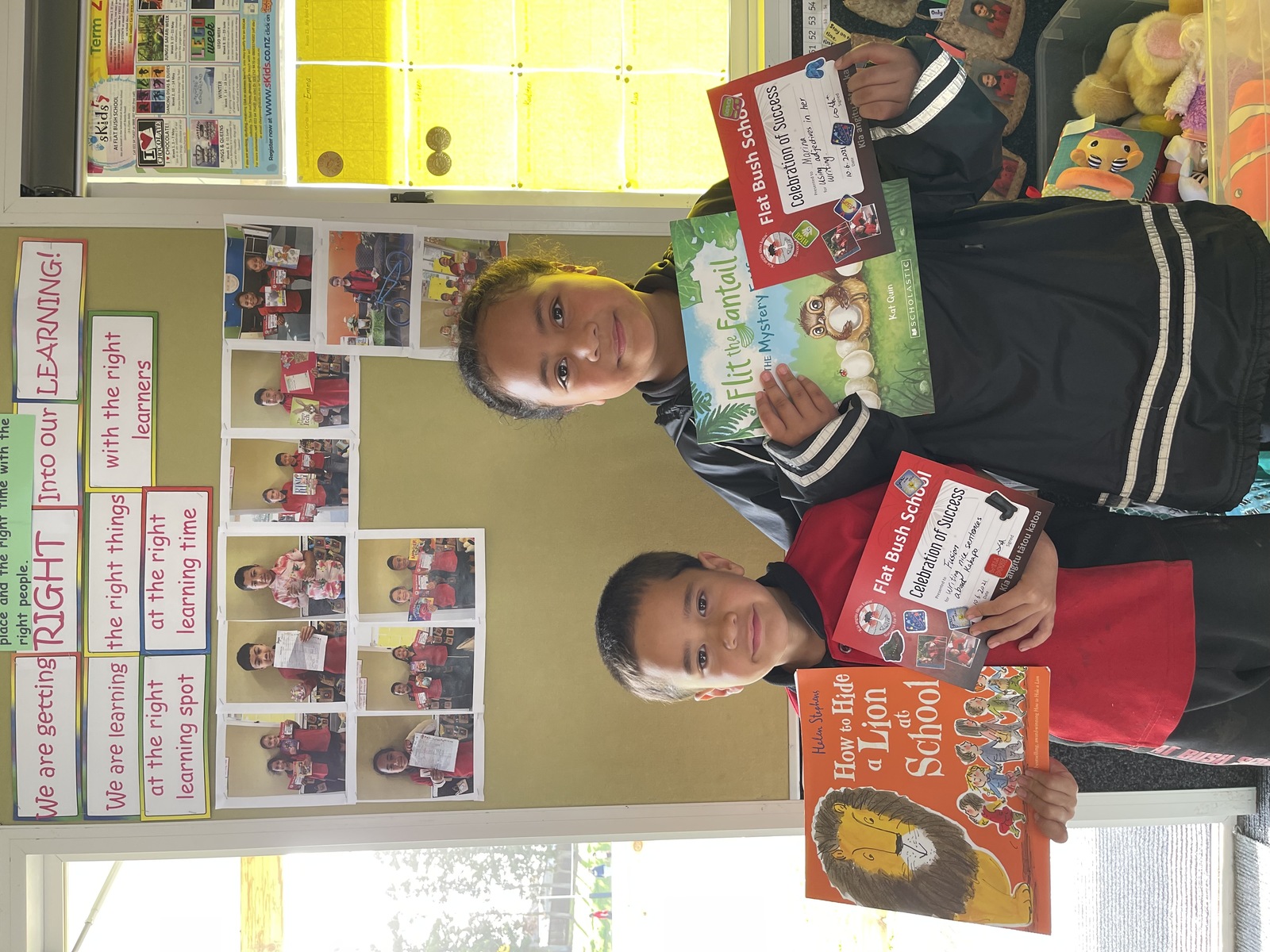 We also have two lucky Gold Card winners of this week. Each of them has got a free ticket to Gravity. So awesome! Well done Tajshan and Viosa!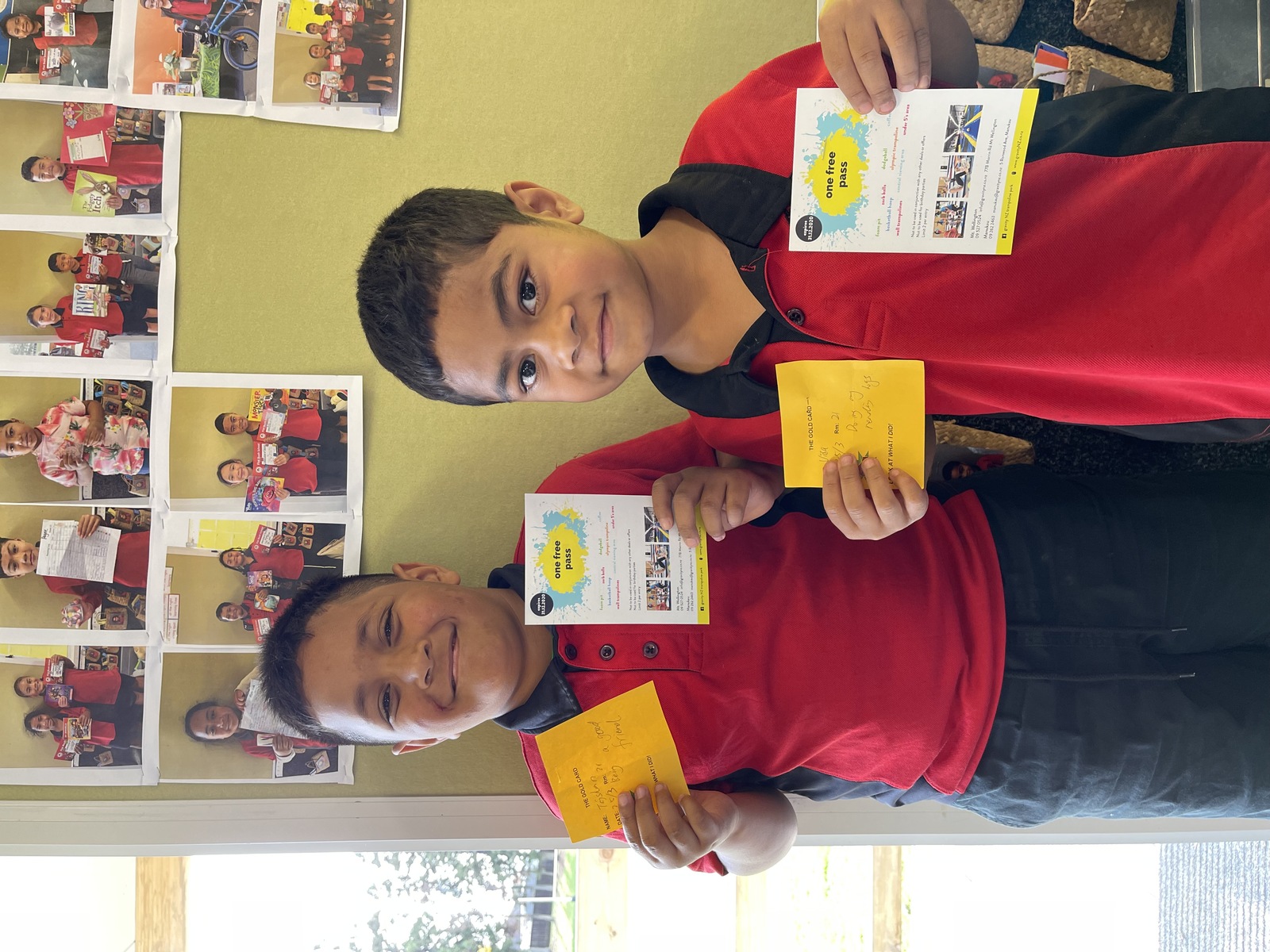 _______________________________________________________________________________________
Week 5 Term 2
Talofa lava Room 21 aiga! This week we have been celebrating Samoan Language Week. There have been so many exciting activities going on.
On Tuesday we went to the Tupu Library on Dawson Raod. The Librarian Monica has shown us lots of books and things we can do in the library. She also gave us some application forms to apply for our very own library card. If you would like your child to have access to these great reading resources, please fill up the form for your child and send it back to school.

Here are the Week 5 Merit Certificate winners in Room 21! Well done to Payne and Jekyra!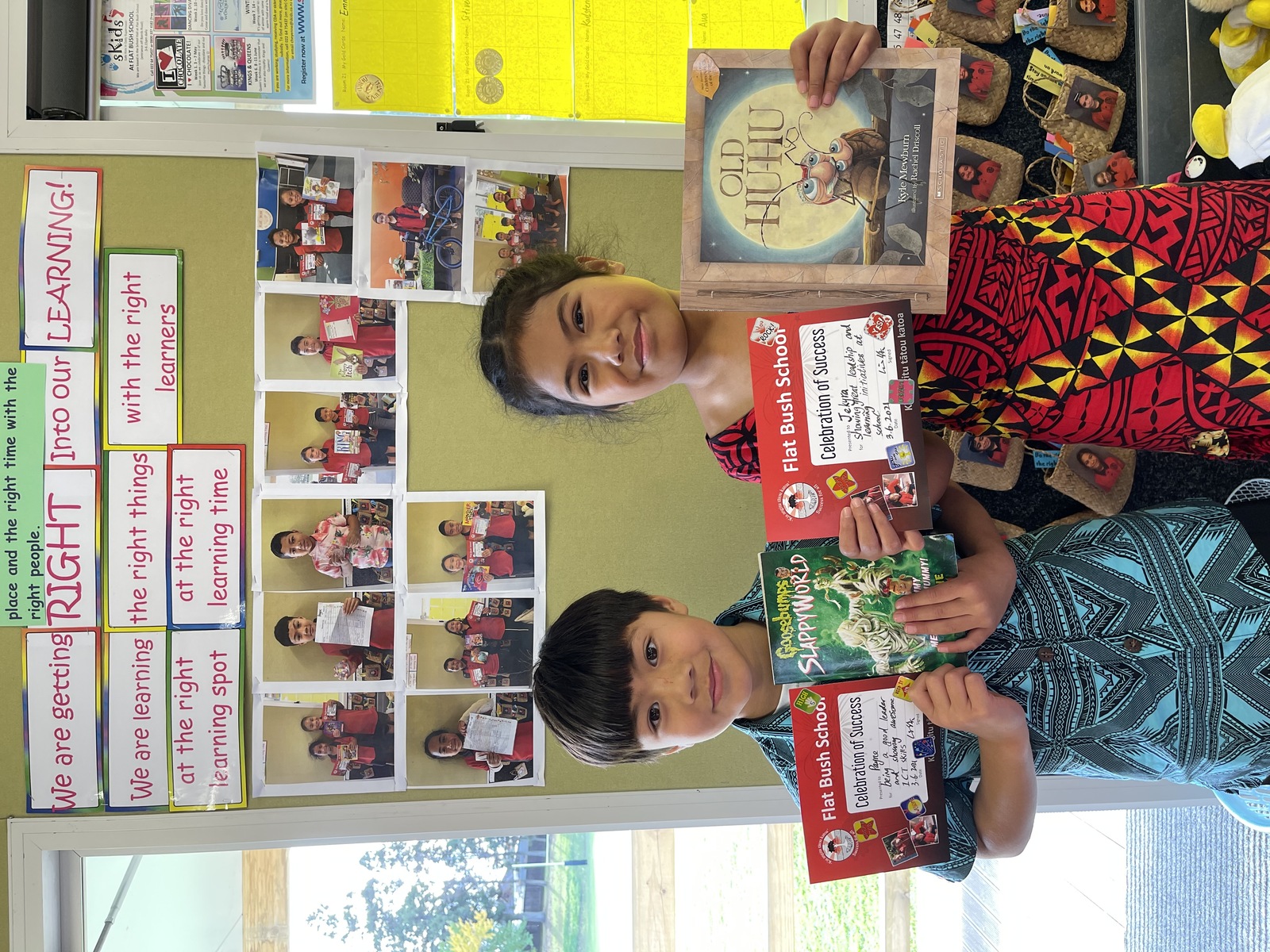 Next Monday 7th June is the Queen's Birthday holiday. Have a nice long weekend with your family and friends!
_______________________________________________________________________________________
Week 4 Term 2
This week we had a great Cross country race on Friday. Our learners are so excited about it. Congratulations to Sitiveni who won first place in the Room21 boys group and Jekyra who won second place in the Team Tupu girls group!
The rest of the class all tried their best did very well.



Also, congratulations to our merit winner of week 4, Faith and Odin. Great effort!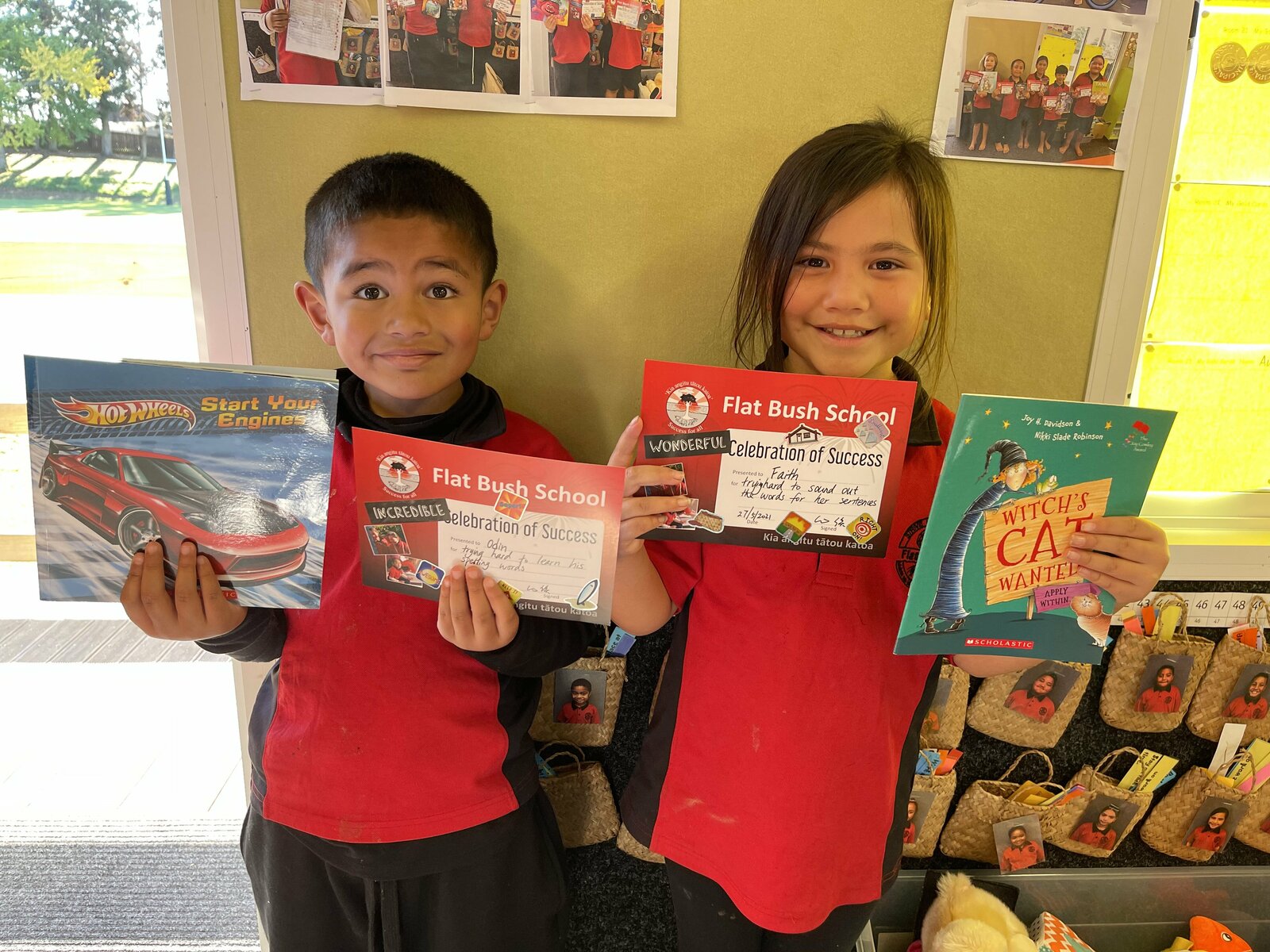 Congratulations to Viosa for winning the Gold Card draw and getting a flash bike!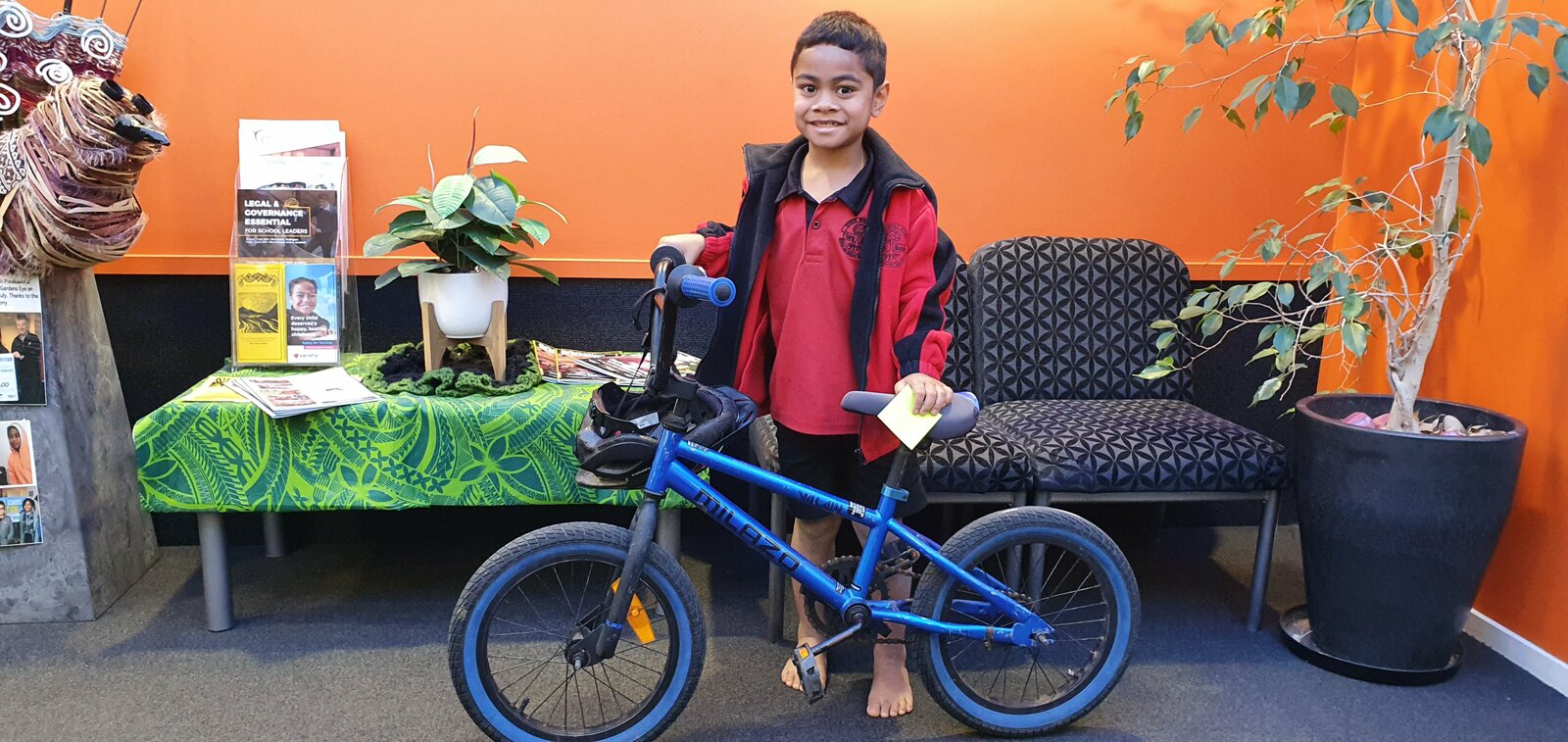 Have a nice and warm weekend.
—————————————————————
Week 3 Term 2
Dear Whanau,
Wow, it's already week 3!Time is flying. Thank you for supporting our learners to learn at home.
At school, we were learning about 2D shapes this week. Here are us discussing, sorting, and describing different 2D shapes.

On Friday, we all wore something pink to support the pink shirt day. Thanks to Miss Vaka and Room 18 for creating a coin trail for us to join in and double the fun.
Here is Karlsten holding his prize as the pinkest learner of Room 21 today! Well done to everyone who has made an effort to dress up your child. Thanks for your support!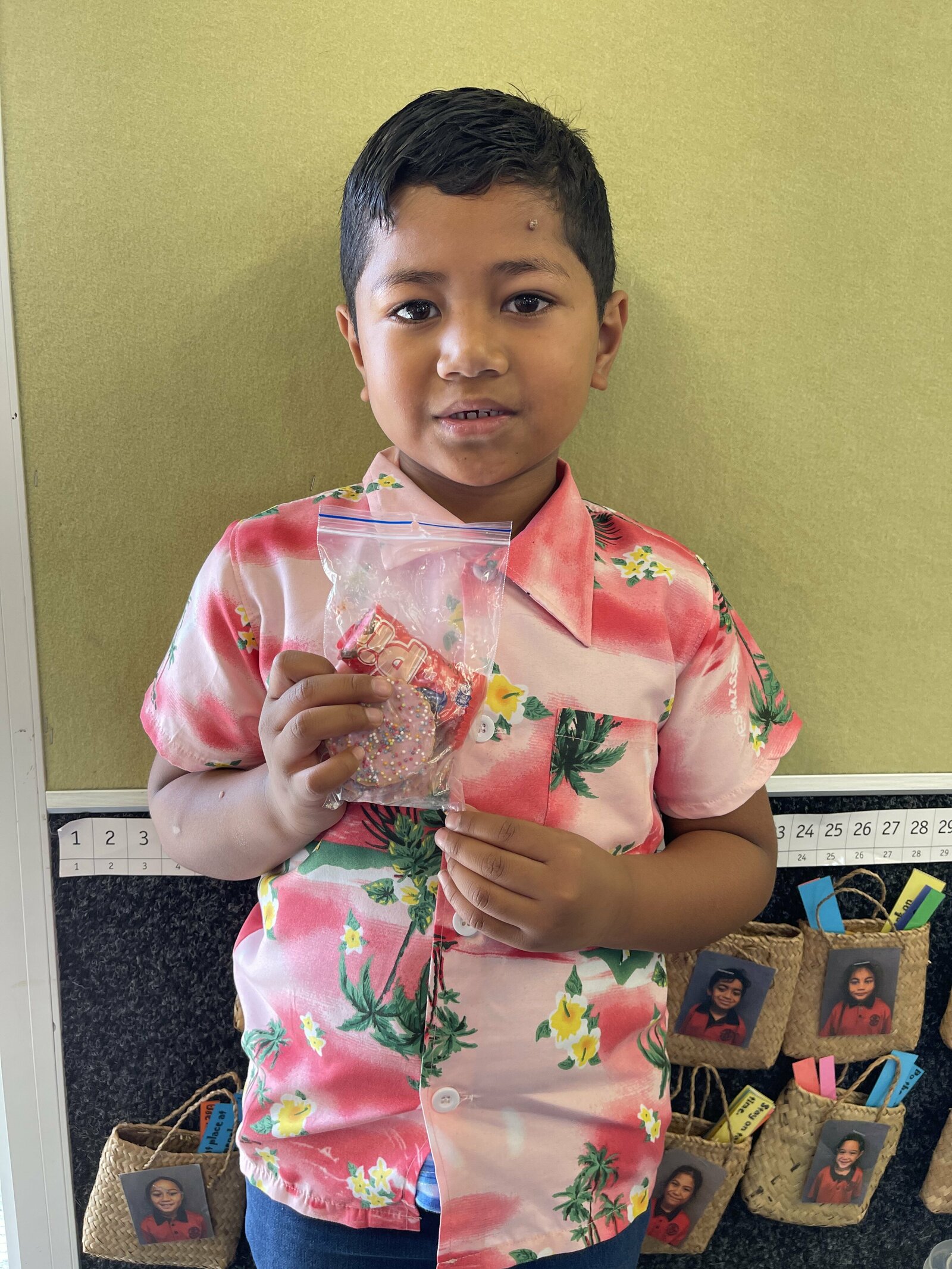 Last but not least, congratulations to the winners of this week's Merit winners. Great work Janet and Karlsten!
Enjoy your weekend.
___________________________________________
Week 2 Term 2
On Thursday we had ice blocks at school. It is the Kapiti feijoa and pear flavored sorbet. Yum!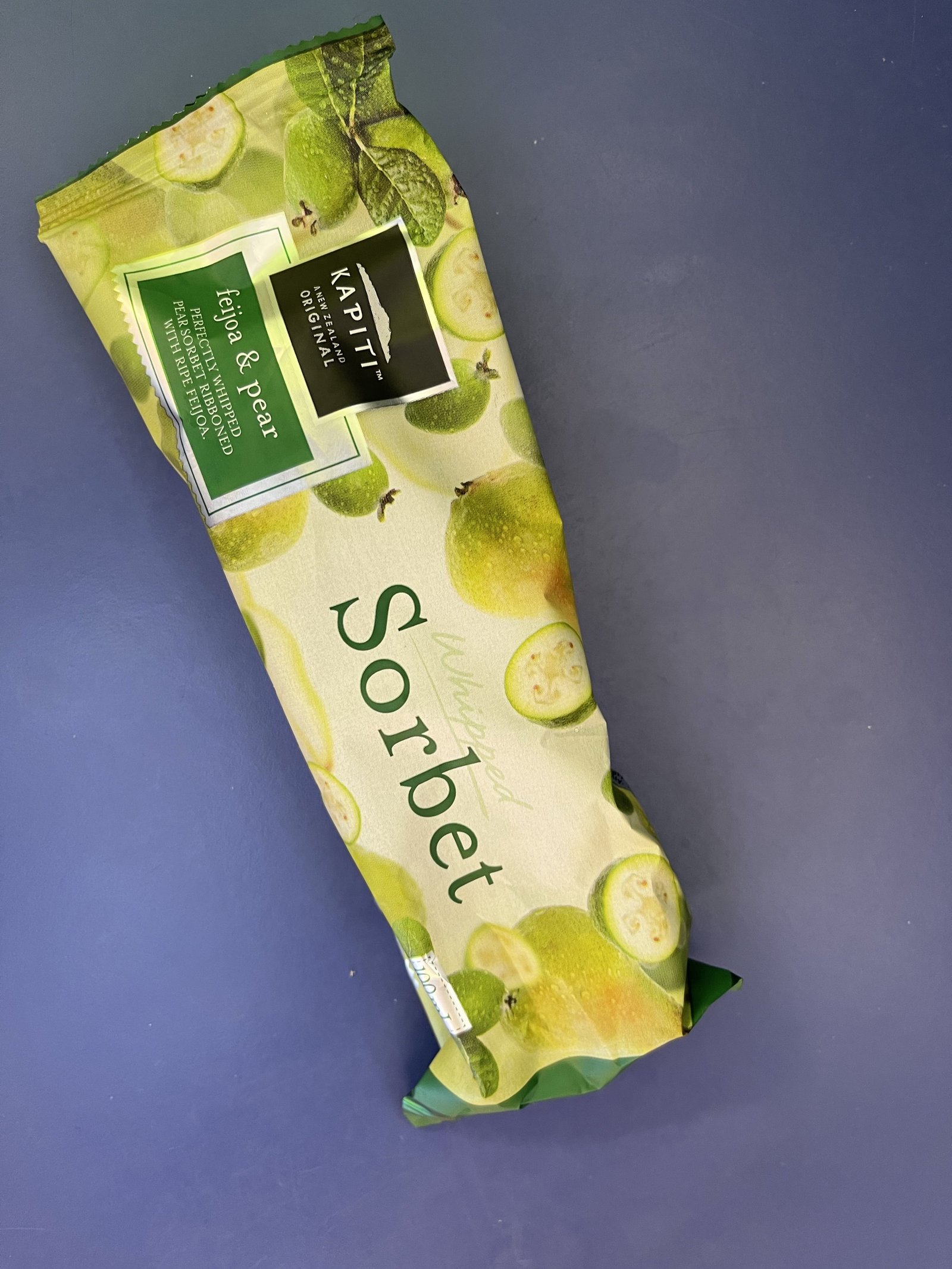 This Friday, we had a great day at the zoo. Check out this video to see our amazing adventure!
Have a wonderful weekend!
—————————————————————
Week 1 Term 2
Dear Room 21 Whanau,
Welcome back to term 2! Hope you all had a great holiday. This week, we have reviewed our daily routines and class rules with our Tamariki. Please make sure they are coming to school in their uniform and bring their book bags each day.
On Thursday, we have had our very first Garden to table session. The class was split into two groups. One worked in the kitchen and the other worked in the garden.
Here are some beautiful photos of our little chefs cooking a lovely Quiche.
Below are photos of the little gardeners getting ready to plant some garlic in the garden.
By the way, our delicious Quiche was made by the eggs laid by the lovely Flat Bush hens.
This week, our Merit certificate winners are Aua and Viosa. Well done!
Next Friday 14th May, Team Tupu will visit the zoo to learn about the NZ endangered animals. This is part of our Student Inquiry this term. Please sign the permission form and ask your children to bring them to school. The trip will cost $7.00. Thanks to those families who have already signed the forms and paid.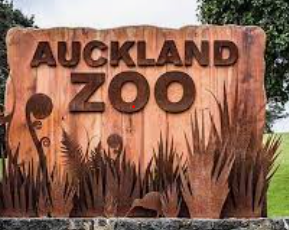 This coming Sunday is a very special day for a very special person. We have been busy making a surprise for those lovely people who have been looking after our learners.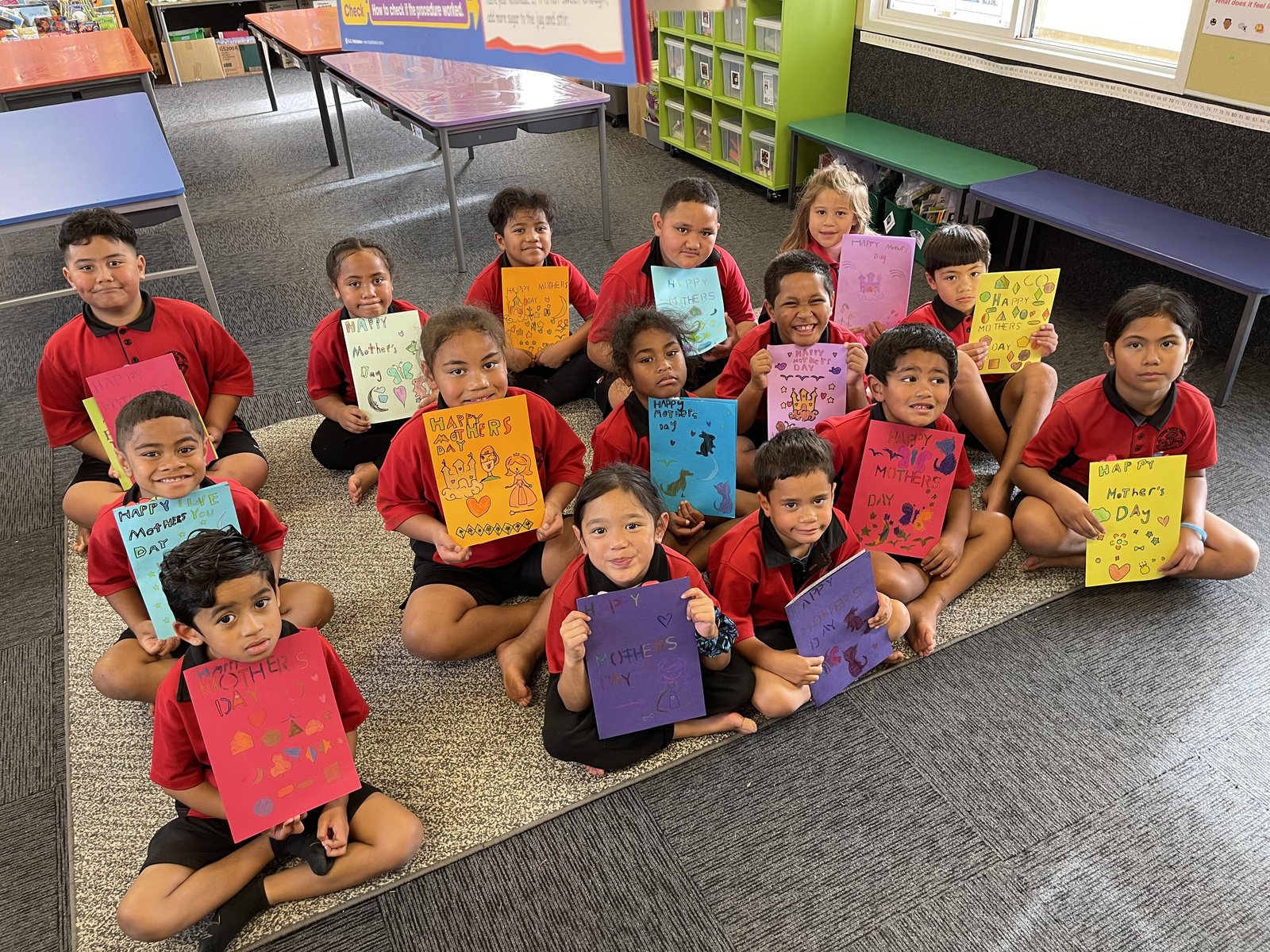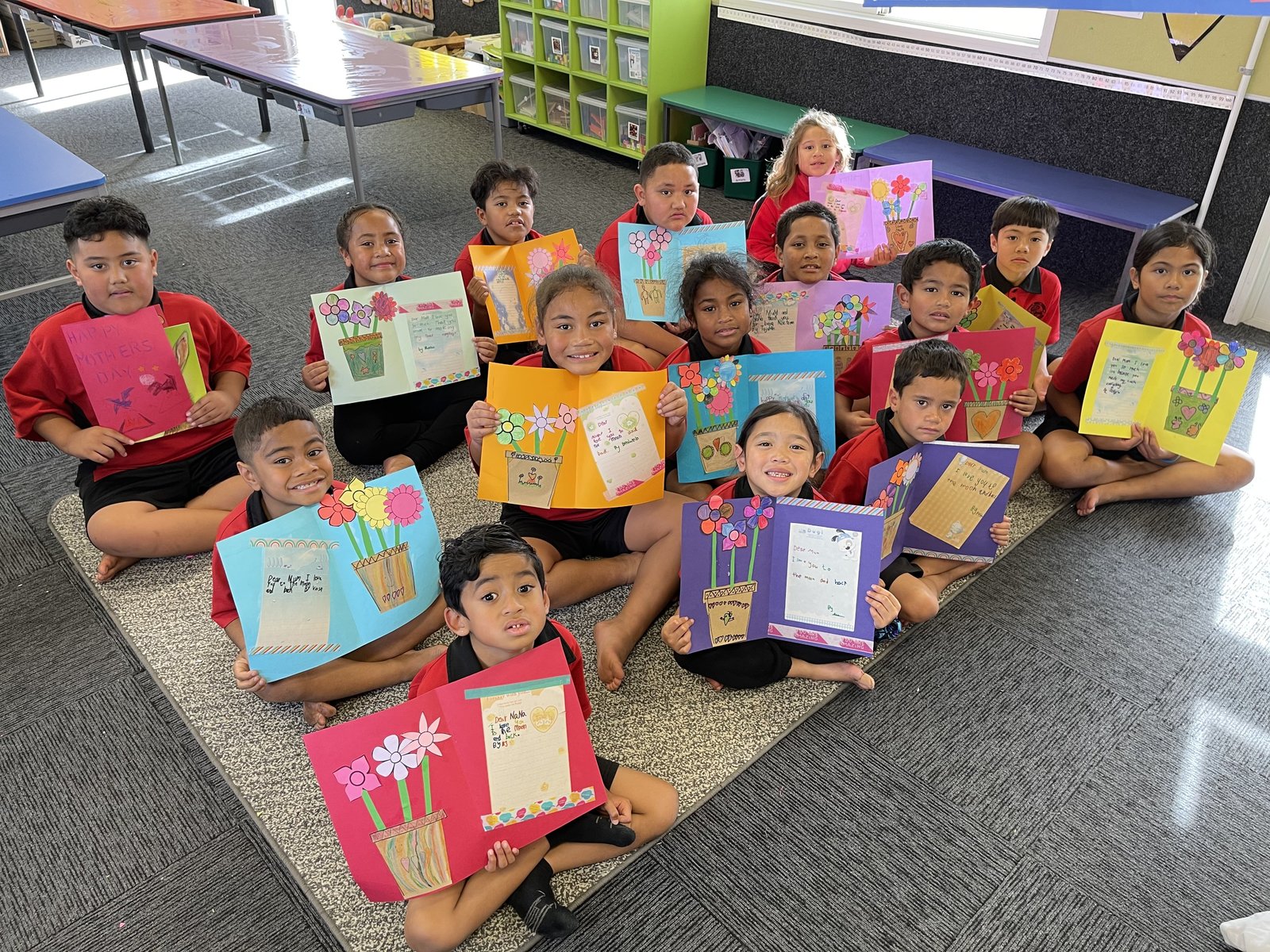 Congratulations to the winner of the Mother's Day Card design Competition. Great work De'ondre!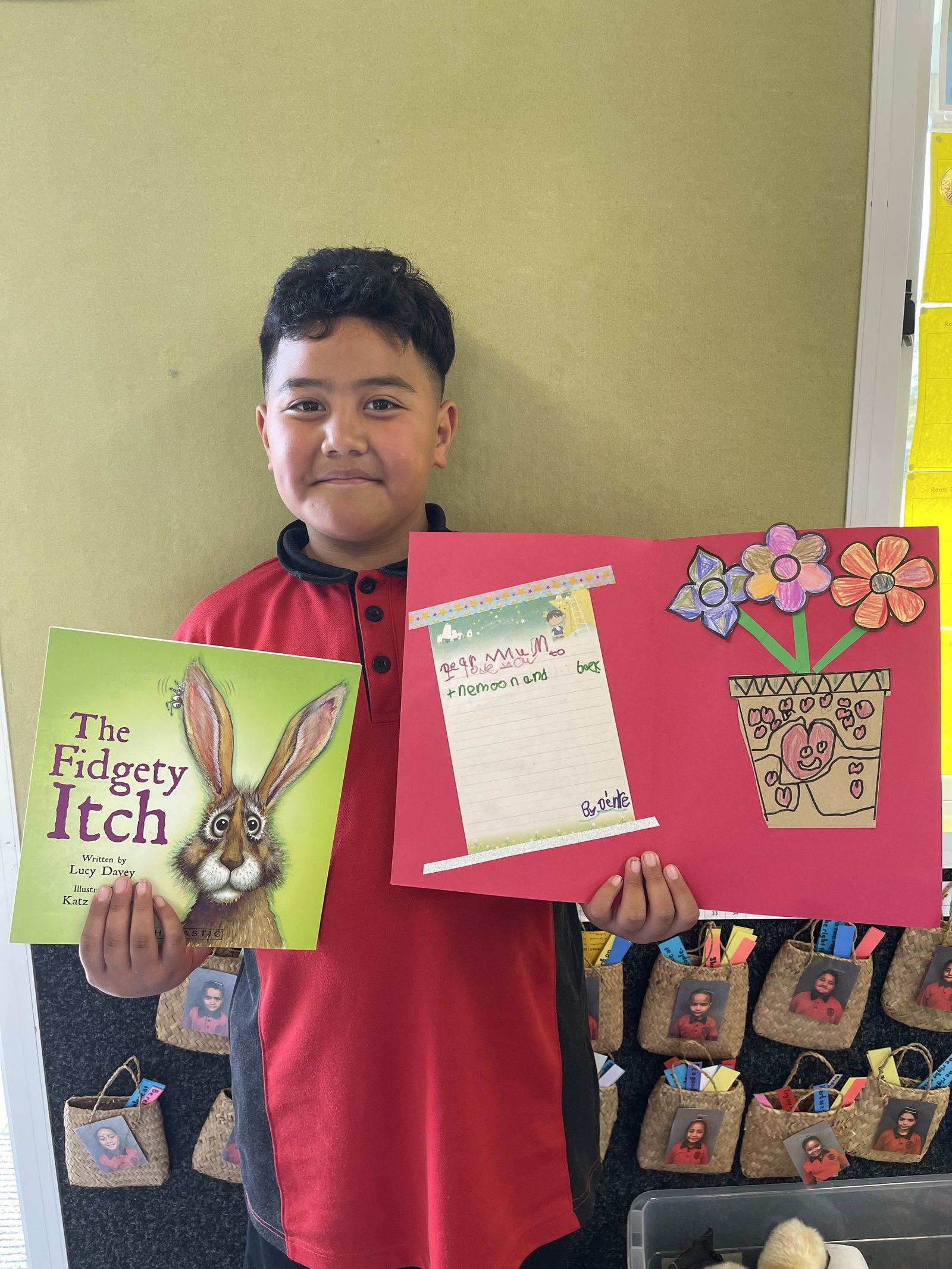 Have a nice weekend and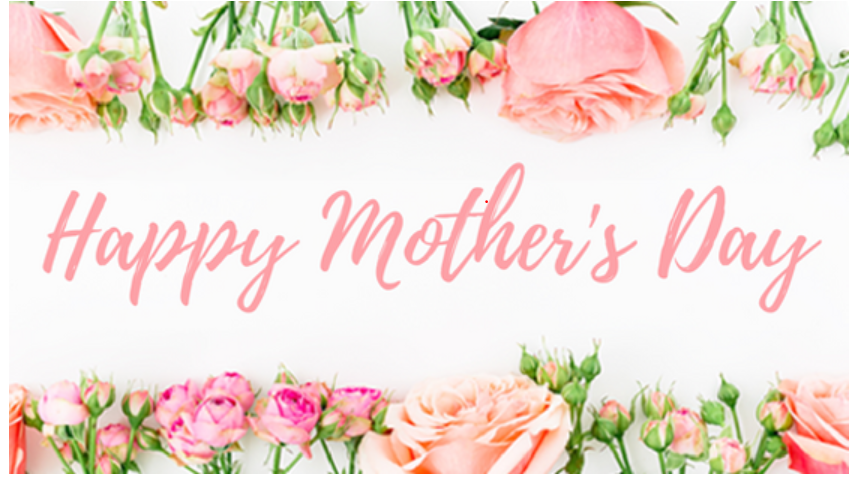 _______________________________________________________________________________________
Week 11
Dear Room 21 Whanau,
Term 1 is now finished. We had round off this term's study into an Inquiry Sharing Day within our Team Tupu. Click the video below to see what we have shared.
This week, Marina has completed her reading log. She has read more than 20 books at home! Great job Marina!

Congratulations to Benjamin and Sitiveni for winning this week's Merit Certificate. Well Done!
Have a safe and delightful holiday! See you on 3rd May 2021.
___________________________________________Week 9 & 10
Dear Room 21 Families,
Hope you all had a great Easter. Here are a few things we did in week 9 and week 10.
Life ED


Buddy Reading
Duffy Role Model Assembly
Congratulations to our Week 9 and 10 Certificate winners. Well done!
Have a good weekend!
___________________________________________________________________________________
Week 8
Room 21 did our self-portraits this week.

Spelling activity on Friday.
Week 7
Dear Whanau, Room 21 has had a wonderful week. We had our second session on Wednesday. Coach Nick taught us how to hit the cricket ball with the bat. It was so fun!

Congratulations to this week's Merit Certificates winners, Tajshan and Kwinnari. You have shown great leadership skills and have been very reliable and responsible role models. Well done!
On Friday, we had an amazing Have A Go Day. Thank you Miss Young for organising this wonderful event. And thank you to Counties Manukau Sports groups for teaching us those cool sports.



Have a lovely weekend!
____________________________________________
Week 6
Kia Ora families,
Welcome back to school! From this week onwards, I will update our class page on a weekly basis.
Room 21 has more than 18 people each day this week. That is a good turn-up for us. We are now back into all of our learning routines now. Here is our busy week.
Cricket


Buddy Reading With Room 16 in the library.

Lots of Writing about ourselves and our family.
On Wednesday, we all brought our bookbags to school. Well done everyone! Bring our bookbag to school each day helps us to learn!
I have also received some photos via emails of our whanau helping our Tamariki's learning at home. great job!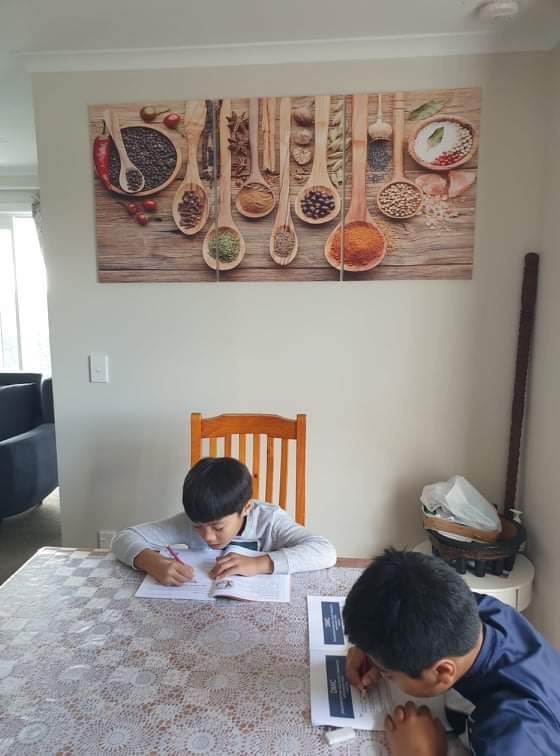 Have a good weekend!
_____________________________________________________________________________________
Week 5 Friday 5 March
Value of the Day:
Atawhai
We value others
Nihao Room 21 Families,
As we enter day 6 of the lockdown today, the PM is going to discuss when the Levels will be lifted. Let's hope everything goes back to normal as soon as possible. Meanwhile, we can still help our children to learn at home.
Food parcels for supporting our families can be picked up between 11am-1pm today in the library.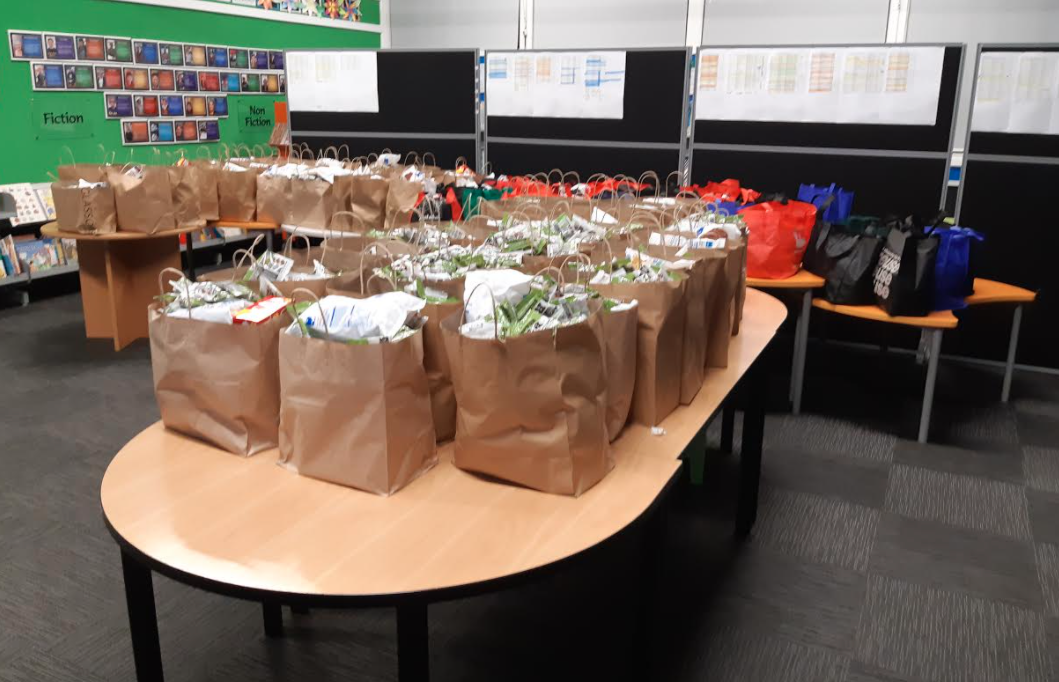 Let's start with some fitness. Thanks to our famous fitness superstar Miss Young for making those videos.
Activity 1:
We can start our day with some beautiful singing. Thank you Mrs Lologa for making this video for our school song.
You can practice the actions of Haera Mai as well.
Activity 2:
Choose a favourite family member and write 5 interesting facts about him/her. For example:
My dad thinks he's funny. He likes to dance like a clown. One morning he dressed like a dinosaur to wake us up. We always run away from him when he starts to hiccup. He makes the best ham and cheese sandwiches in the world.
Or simply make a list like this.
1. My sister loves pink.
2. She had long curly hair.
3.She likes kittens.
4. She is tiny.
5. She wants to be a teacher.
Activity 3:
Play a game of What am I with your family. Here is how to play this game.
1. Cut out pictures from magazines, newspapers, circular papers, or even your food packaging. Make sure there is only one single object on your cut-out picture.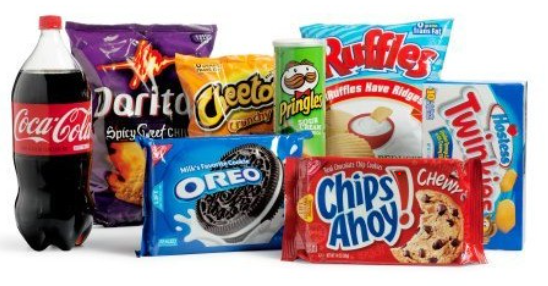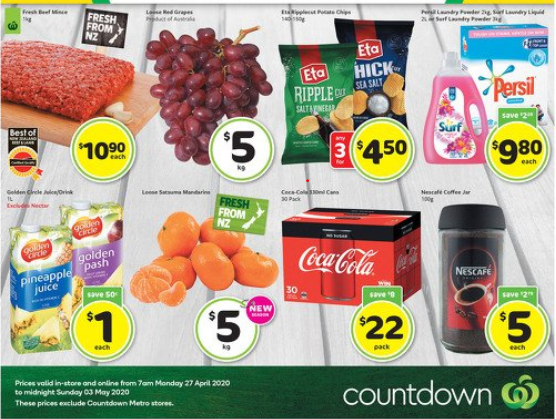 2. Draw one picture out and act it out. Let your some from home to guess what you are! Have fun!
Have a nice weekend!
____________________________________________
Week 5 Thursday 4 March
Value of the Day:
Arohatia
We encourage others
Kia Ora Whanau,
We are now on lockdown day 5! Keep doing what you've done well so far. There are 3 activities for today's value Arohatia-we encourage others.
Let's start with some fitness.
Thanks to Miss Young and her lovely children for making those videos.
Activity 1: Reading
Warm-Ups for reading can be reading your alphabet card and your blends card. Or you can simply sing your ABC Alphabet song.
Read a book from your learning pack. You can listen to the books by clicking the titles below. This to help you to read.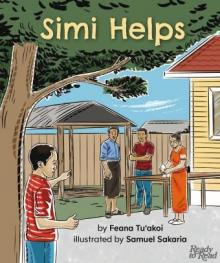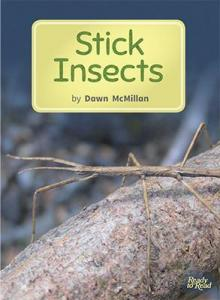 Activity 2: Writing
Write to your teacher or a friend from your class and tell them what you have been doing at home.
Activity 3:
Use chalk on the footpath to create a hopscotch pattern for people on their walks. Or to write some encouraging messages for people on their walks. Even draw some pictures to brighten up your driveway. You can be part of it, too!


______________________________________________________________________________________
Week 5 Wednesday 3 March
Value of the Day:
Manaakitanga
We care and respect others
Activity 1--Reading:
Learn the Alphabet Letters and their sounds. You can also help your younger sibling to learn the letters and their sounds.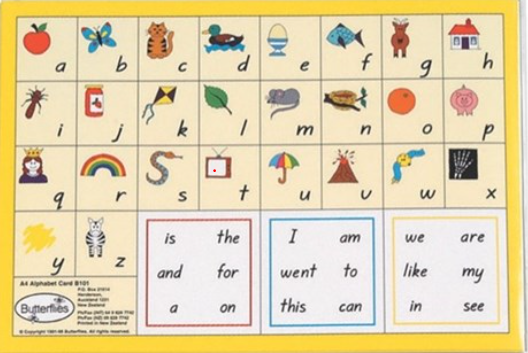 Practice the blends sounds can help us to read better.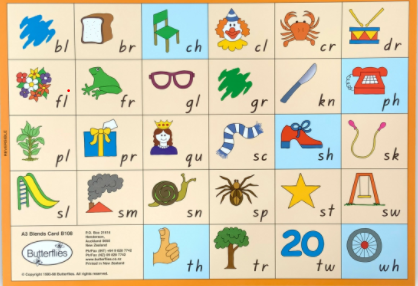 The letter of this week is letter C.
1. Write it 10 times and say the sound of it every time you write.
2. Write a list of words that start with the letter c.
The word of this week is can.
1. Copy the word can 5 times.
2. Write 3sentences using the word can.
Read a book to someone in your bubble.
Activity 2-Maths:
Count forward and backward using the hundred board below. Then to count in 2s and 5s.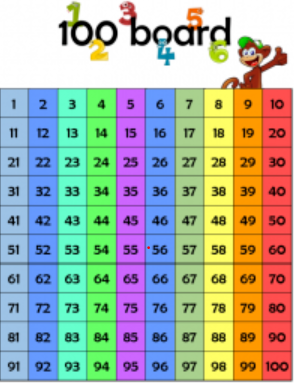 Activity 3
Show your appreciation for people in your family by doing something nice for them. You can make a card for them and write a compliment on your card. A compliment is a nice comment. For example, mum-you make the best chop suey in the world, dad-you are the great storyteller, nana-you bake the best cake, etc.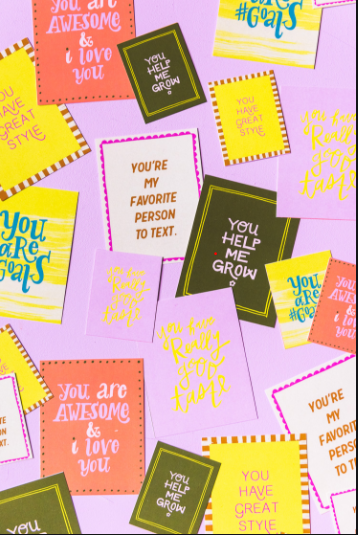 Our school has 60 food parcels to give out today between 11 am-1 pm. Please wear a mask and sign in at the gates.
Don't forget to email me any photos of you doing your home learning activities. My email address is cissyh@flatbush.school.nz
Take care.
____________________________________________________________________________________
Week 5 Tuesday 2 March
Value of the day:
Whakawhanaungatanga
We work for each other
Kia Ora,
Hope everyone is keeping well at home. You can come to school to pick up our learning packs for your tamariki, please wear a mask and scan the QR code when you enter our school.
Here are 3 learning activities you can do at home.
Activity 1:
Draw a Picture of your family bubble. Label everyone's name and the jobs they do in your family.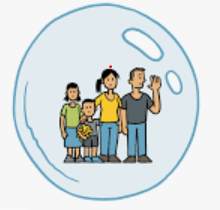 Activity 2:
Write a list of things that you can help in your family. For example, clean up your room, set up the table for tea, 5-minute massage for mum or dad or nana or papa, help out your little sibling with their learning, etc.
Activity 3:
Design a poster to tell your family about how important to wash their hands and how to wash their hands properly. Hang it above the handbasin or sink to remind them.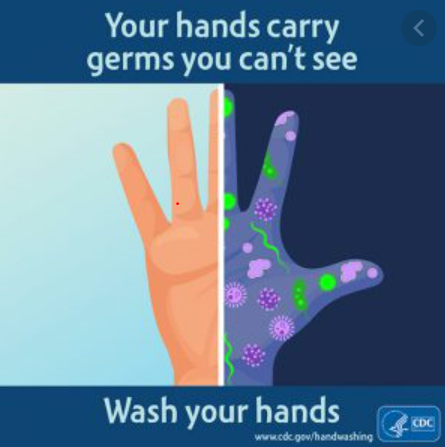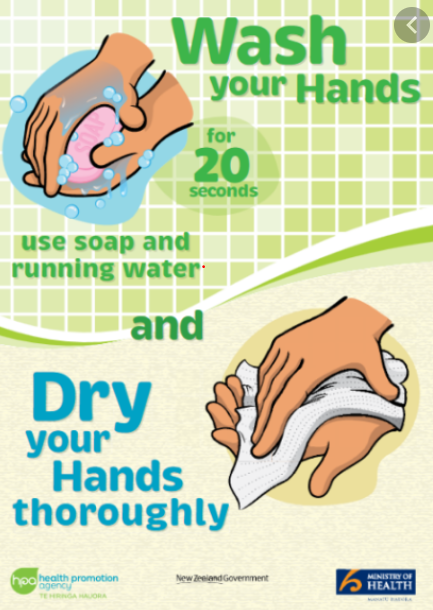 If you can, please email photos of you doing those activities to cissyh@flatbush.school.nz I will post them here to share with our whanau.
Happy learning everyone!
———————————————————
Week 5 Monday 1 March
Kia Orana Room 21 Whanau,
The PM has announced Auckland is in Lockdown for 7 days from Sunday 28 Feb. Our school is closed and children can access our distance learning via our school website as well as the learning packs you picked up from the last lockdown.
I have been in touch with some of our families this morning and it is great to hear everyone is doing well. I will keep trying to contact as many families as I can throughout the week. If you have changed your contact details please email your new contact details to cissyh@flatbush.school.nz or call our school office 09 274 8279. You can also share your children's home learning activities by taking photos and sending them to my email. I will post them on this class page to share with our whanau.
Take care and stay safe!
_____________________________________
Week 4 Friday 26 Feb 2021
Dear Whanau,
Room 21 has decided our class name this year is The Brilliant Rainbow Riders. Rainbow is made out of many different colours so are we. Each of us is a unique rainbow. Our family, culture, language, personality, and appearance are joining up together to make each of us so special! Rainbows also look like bridges. When our goals are on the other side of the rainbow, we just need to walk over the rainbow to reach them!
This week Harold is visiting our school. We have been learning about how to be good friends.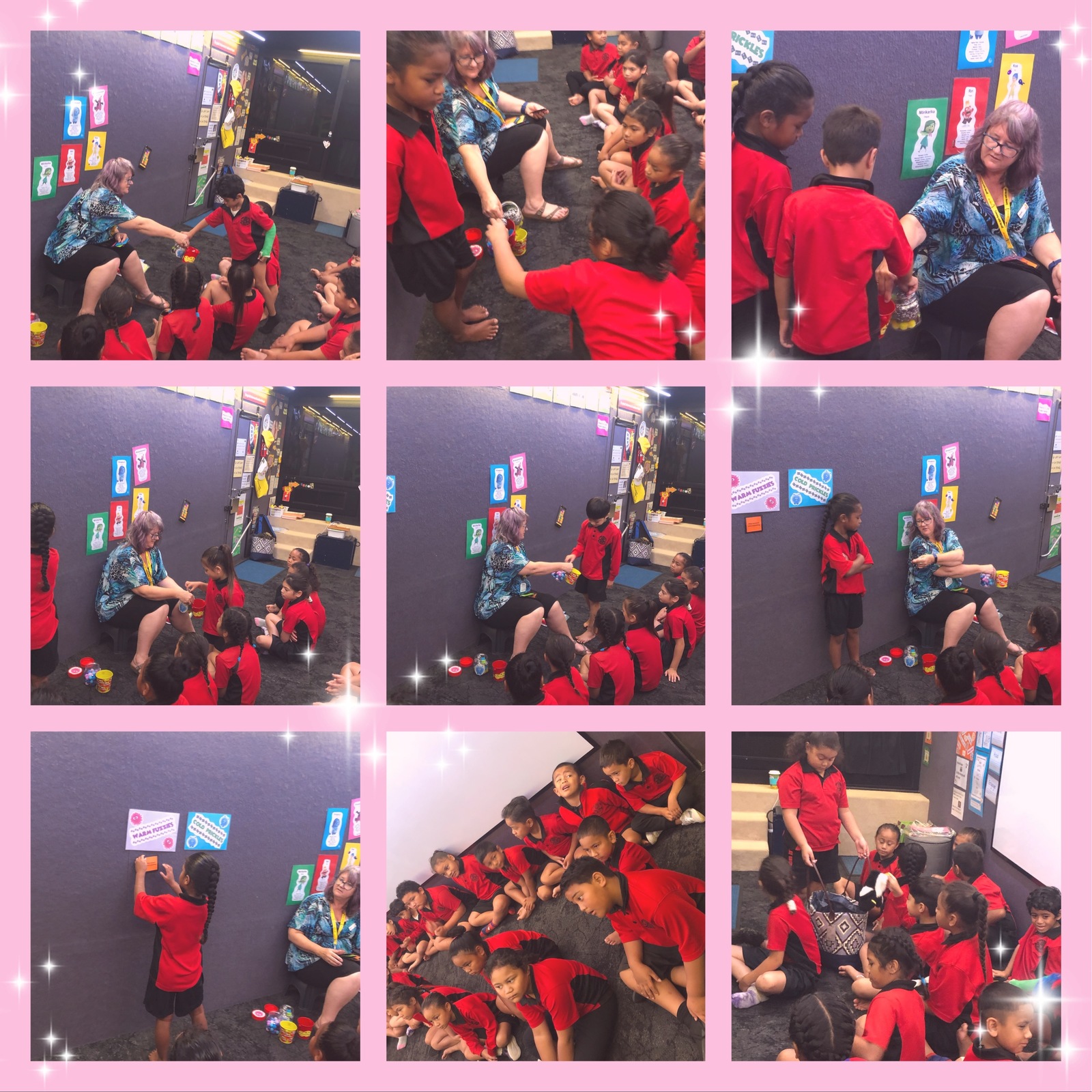 We have also learned about the Months of the year. We have grouped and ordered our birthdays.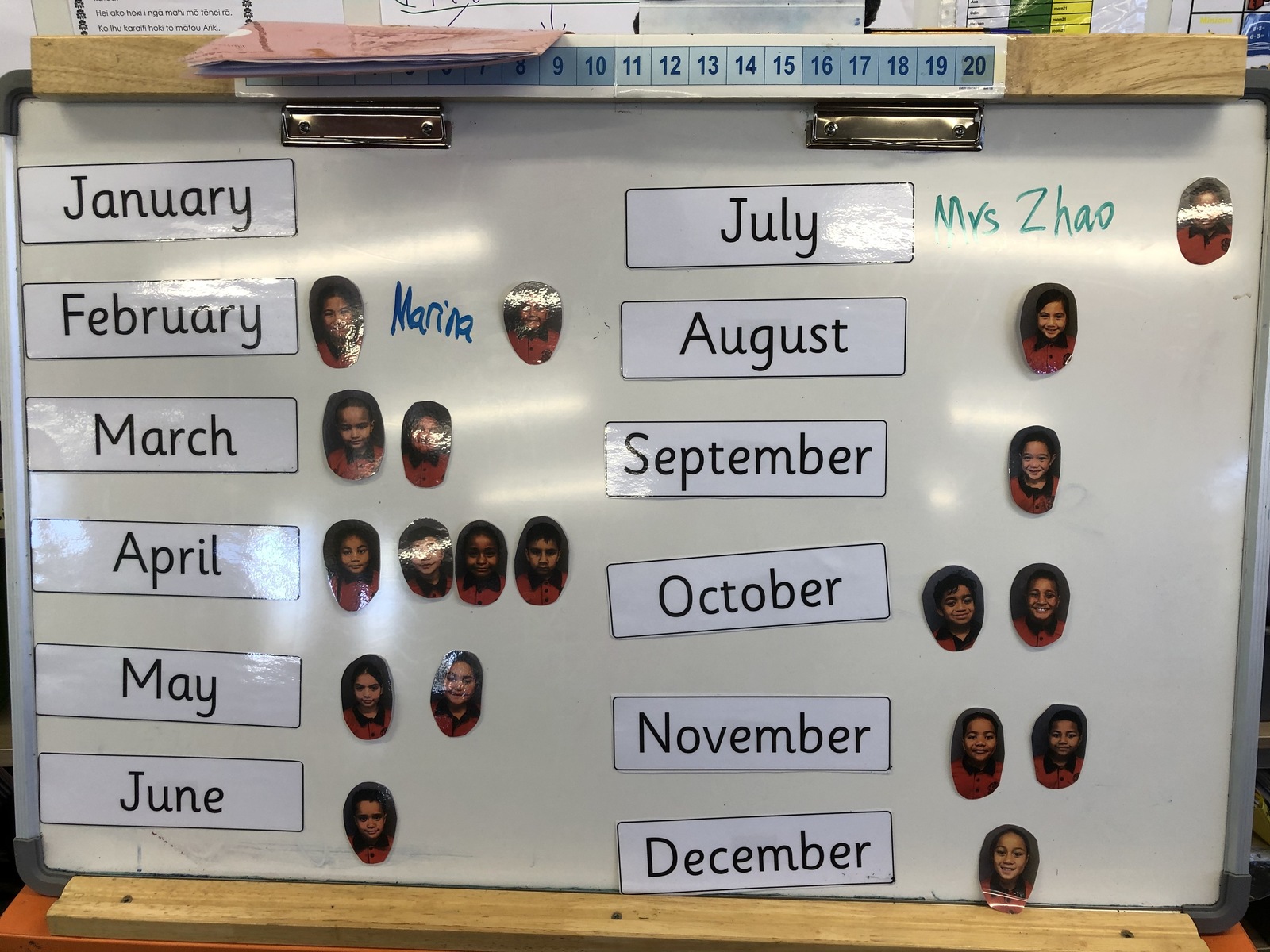 Friday's yummy lunch to feed our stomachs and interesting stories to feed our minds.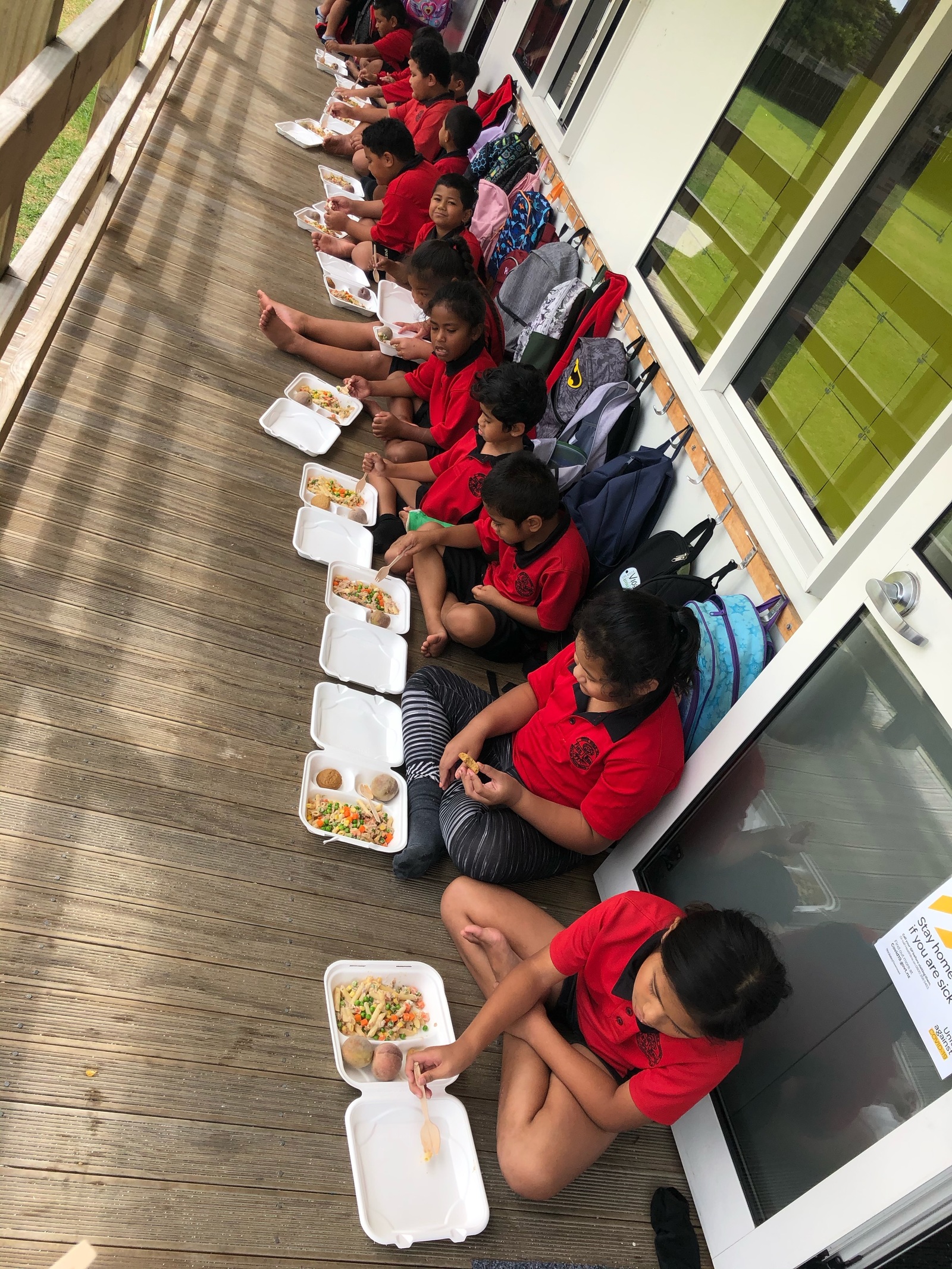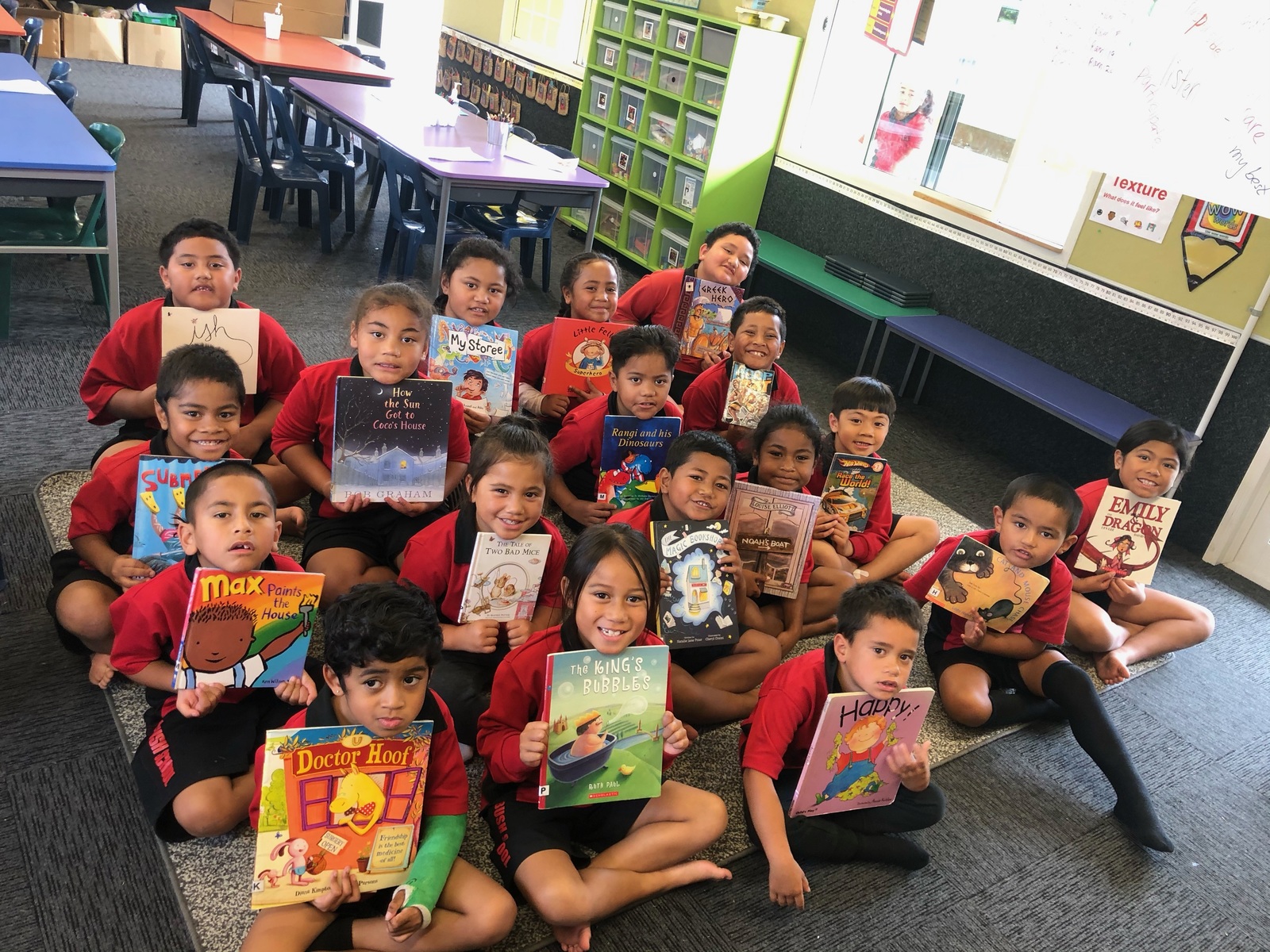 Have a good weekend!
-————————————————————————————————————————————————
Week 3 Friday 19 Feb 2021
Dear Room 21 Whanau,
Our school is open to all learners on Thursday. Room 21 had a good turn up on both days. We review the Covid 19 hygiene practices in class and did some fun learning activities in class.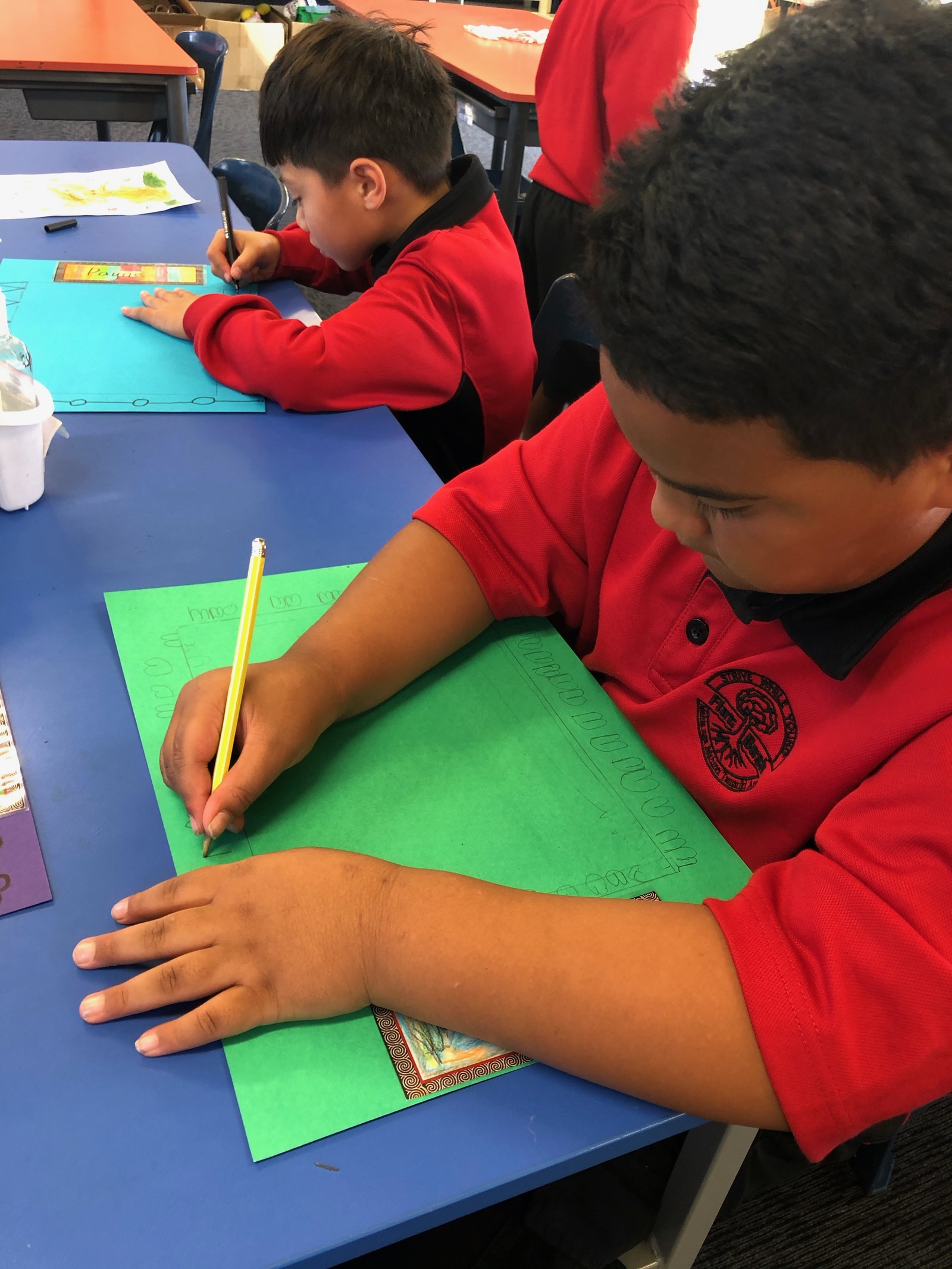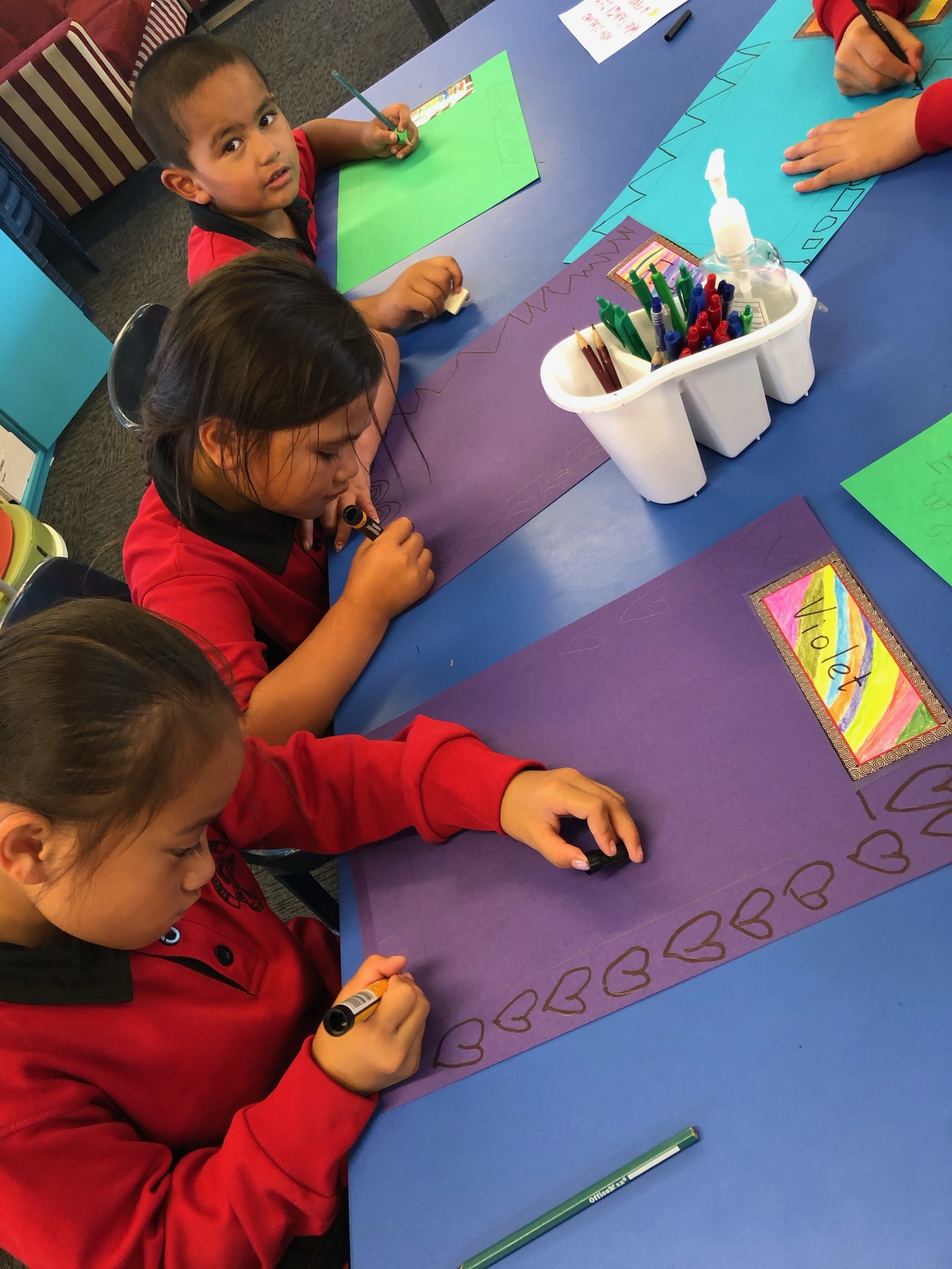 On Friday afternoon, we all had an iceblock for being at school!


Have a good weekend!
Week 3
Last night our PM has announced that Auckland is at Alert Level 3 Lockdown. Our school will be closed from Monday to Wednesday until further notice. I will start to contact our Room 21 whanau today via text or phone calls. If you have any questions please contact the school or email me: cissyh@flatbush.school.nz
Take care. Stay home. Stay safe.
For more information about the Level 3 Lockdown rules please go to https://covid19.govt.nz/alert-system/alert-level-3/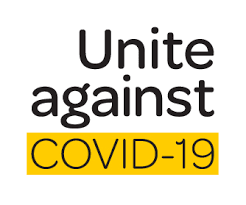 _______________________________________________________________________________________
Week 2
On Friday 12th Feb, we had a Whakatau to welcome the new Flat Bush Learners.
Room 21 has buddied up with the lovely Room 16 for reading. The two classes will come together to read and learn every day. Today we had our very first session. Look at those beautiful faces!
Lastly, today is the Chinese New Years Day. 2021 is the year of the Ox. Ox are reliable, strong, fair, patient, kind, calm, diligent, and trustworthy. Wish all our children have a year full of joy and harvest.
————————————————————
Week 1
Dear Room 21 Whanau,
Welcome to the new 2021 school year! Hope you all had a great holiday!
The 2021 Room 21 members are very excited about the new learning journey they have just started. We did our new name tag for our writing display, we learned about Waitangi Day, we learned to play some new games, we were playing our new sports gear on the field , we had free lunches every day and so much more! Check them out!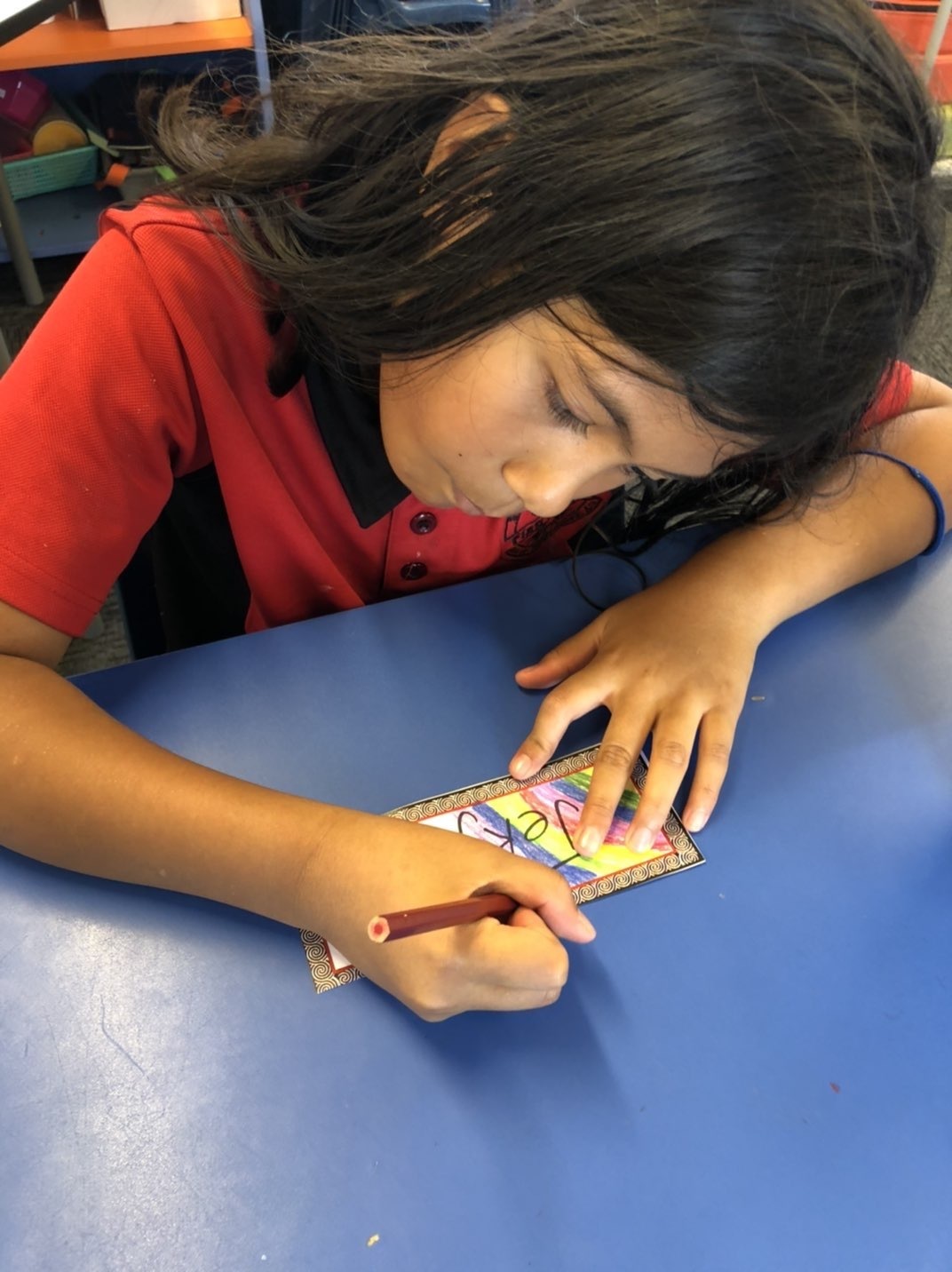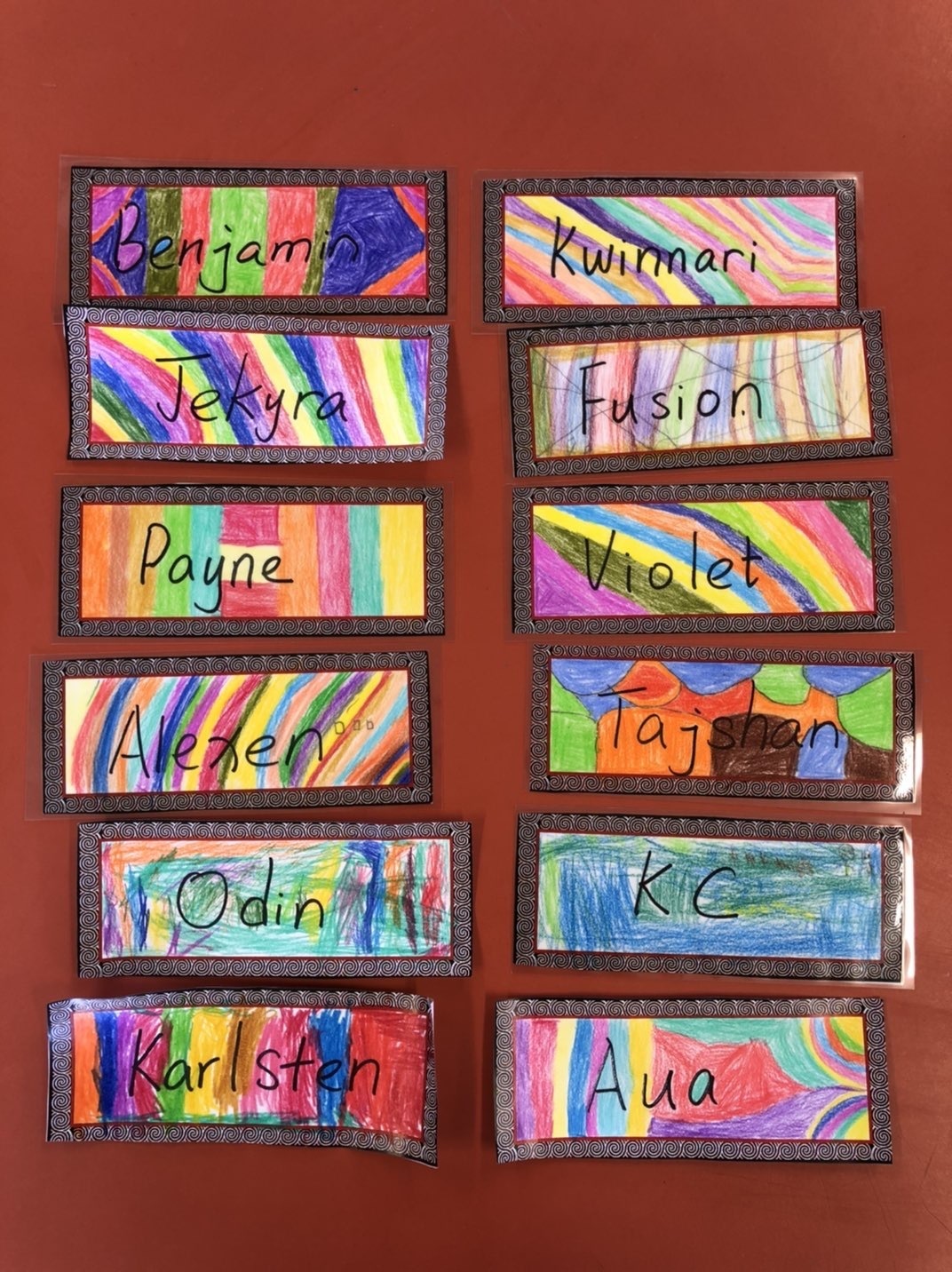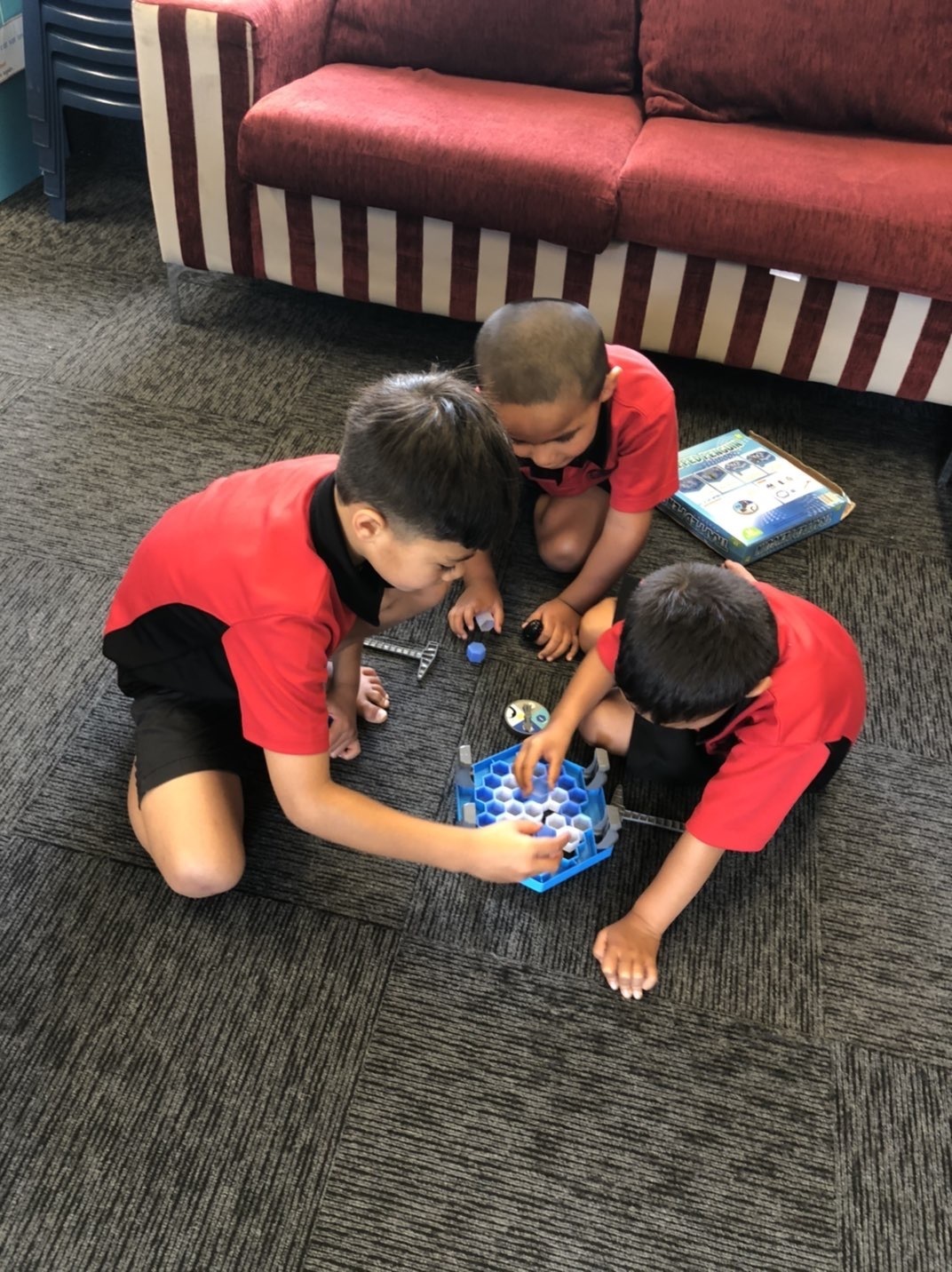 Have a good long weekend and see you next Tuesday!