Welcome to Room 5
My name is Ms Haynes and I am the classroom teacher in Room 5.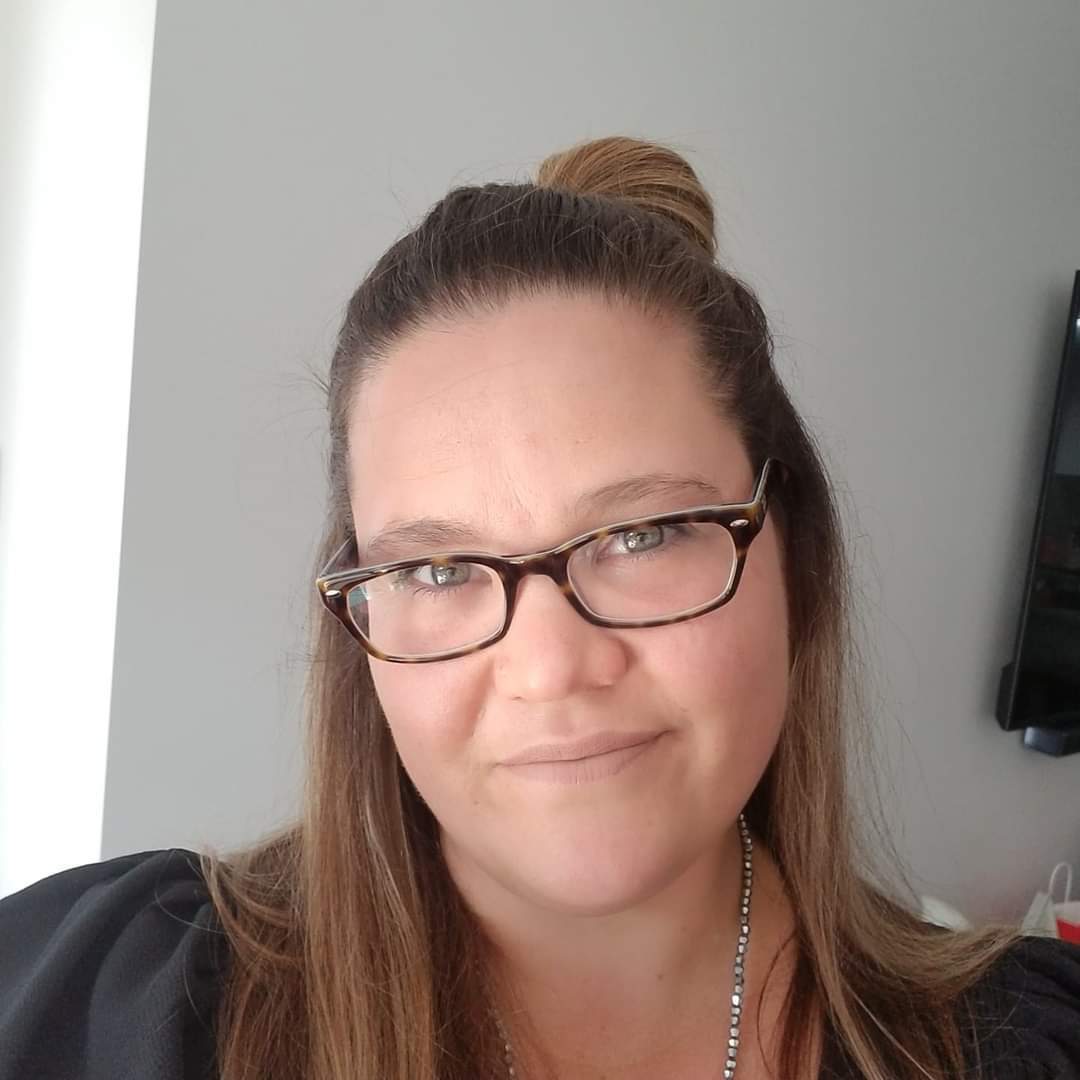 A little biography about me, I am a South African who moved to New Zealand when I was 11 years old.
I have been in this beautiful country we call home for more than 20 years now!
I am a mother of two, I have a daughter who is nearly 12 and a Son who is 5 years of age.
We are a family of 4 that live in South Auckland - Papakura.
Welcome to a very busy Term 2!!
Week 5
This week we celebrated Samoan Language week.
We had the opportunity to attend a number of special assemblies and gatherings bringing our school together to embrace the Samoan culture.
Check out some of our pictures from the 'Market day'...
HAVE A GO DAY - TAGs!!
Check out Room 5 having a blast learning tactics and large ball skills, playing games with the rugby ball.
It is only the beginning of week 3 and we have been very busy this term with our learning so far...
At the end of week 2 we took team Tupu to the Auckland Zoo to launch our student inquiry focusing on NZ endangered animals.
Check out our awesome FBS Tamariki enjoying themselves at the Auckland zoo.
Lizzy the zoo educator spoke to us about some of the native NZ birds...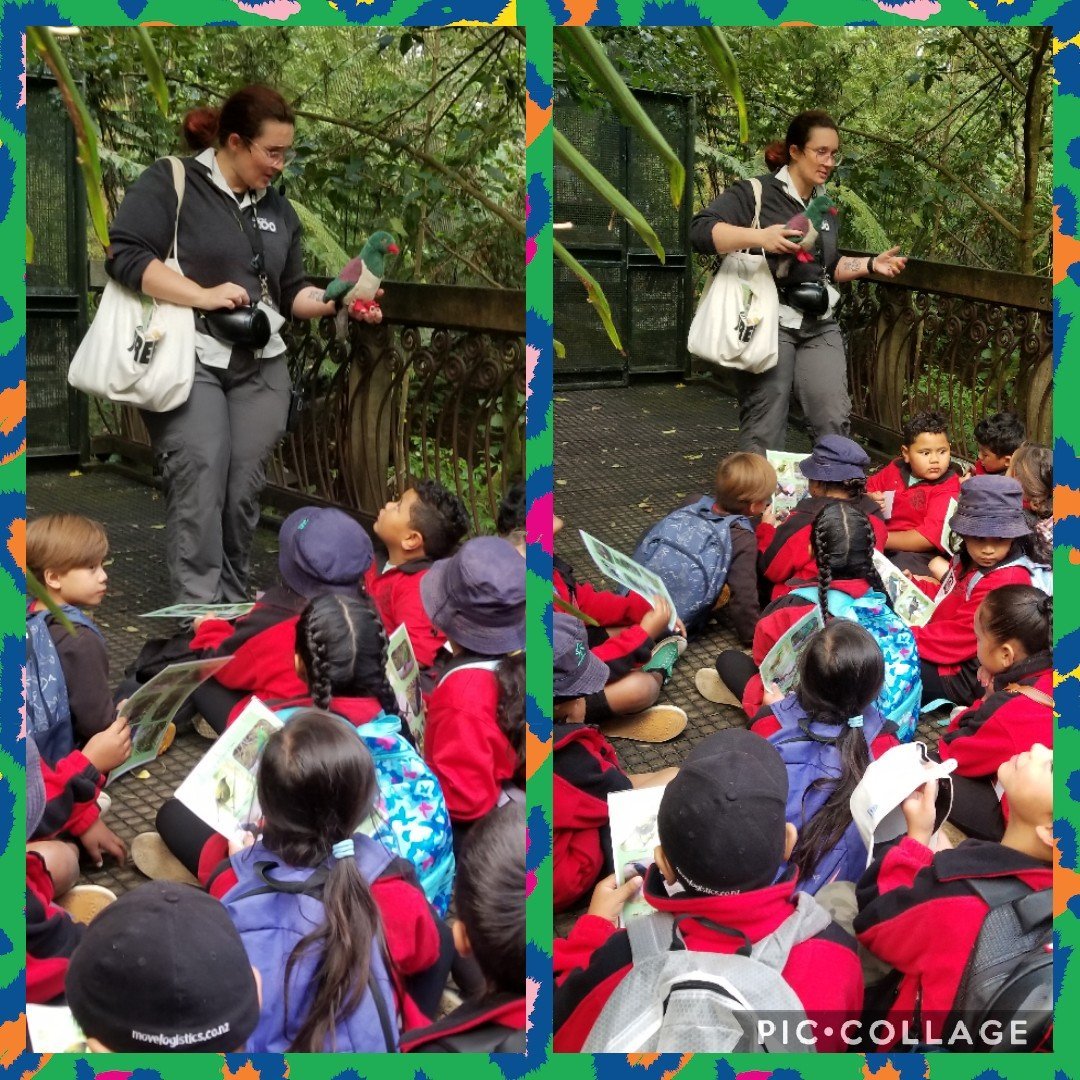 We had a walk around the zoo and explored the Australian animals - check out the EMU...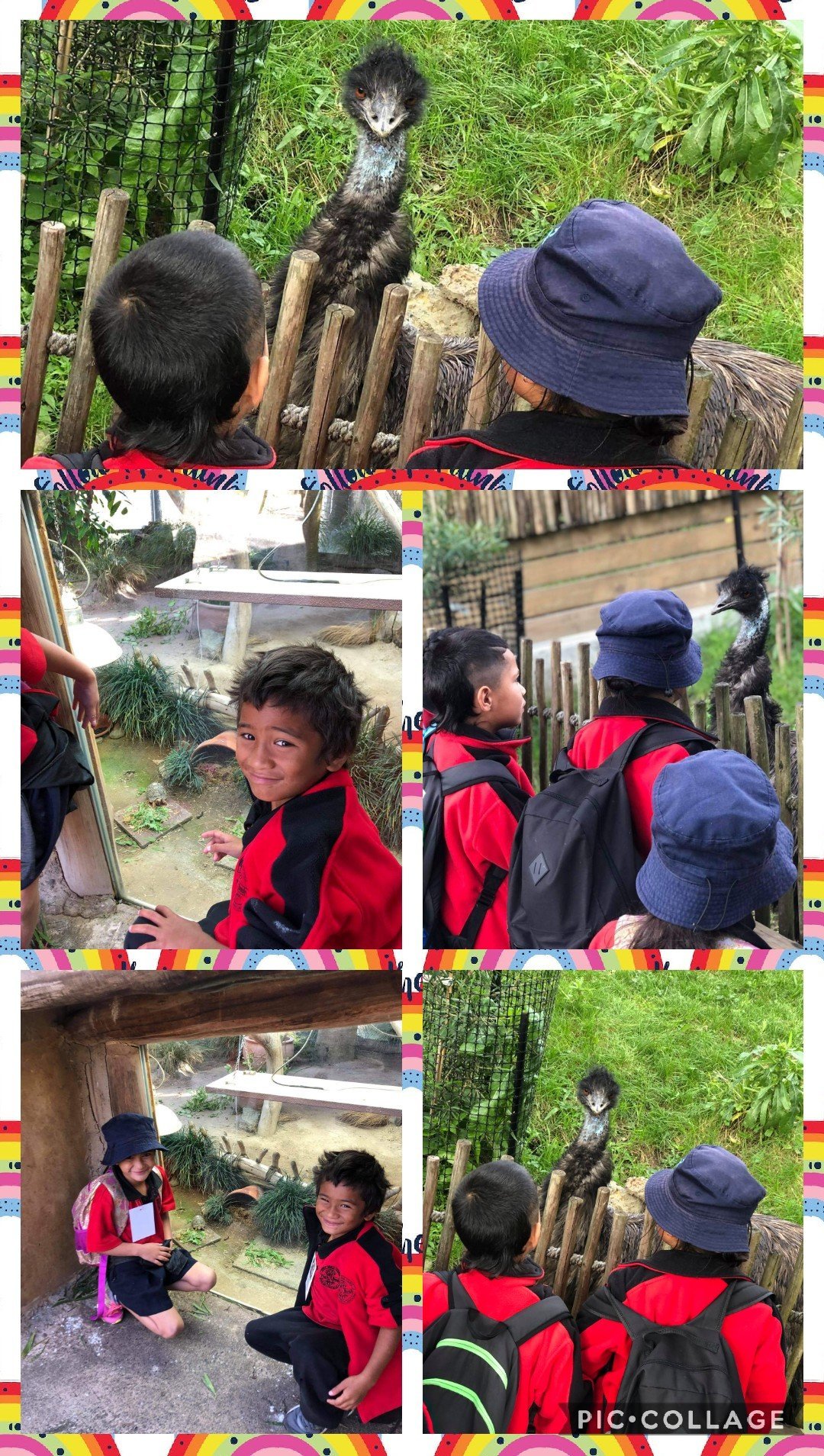 The girls loved the cute little Turtle!
Trent Looking at the nest and eggs!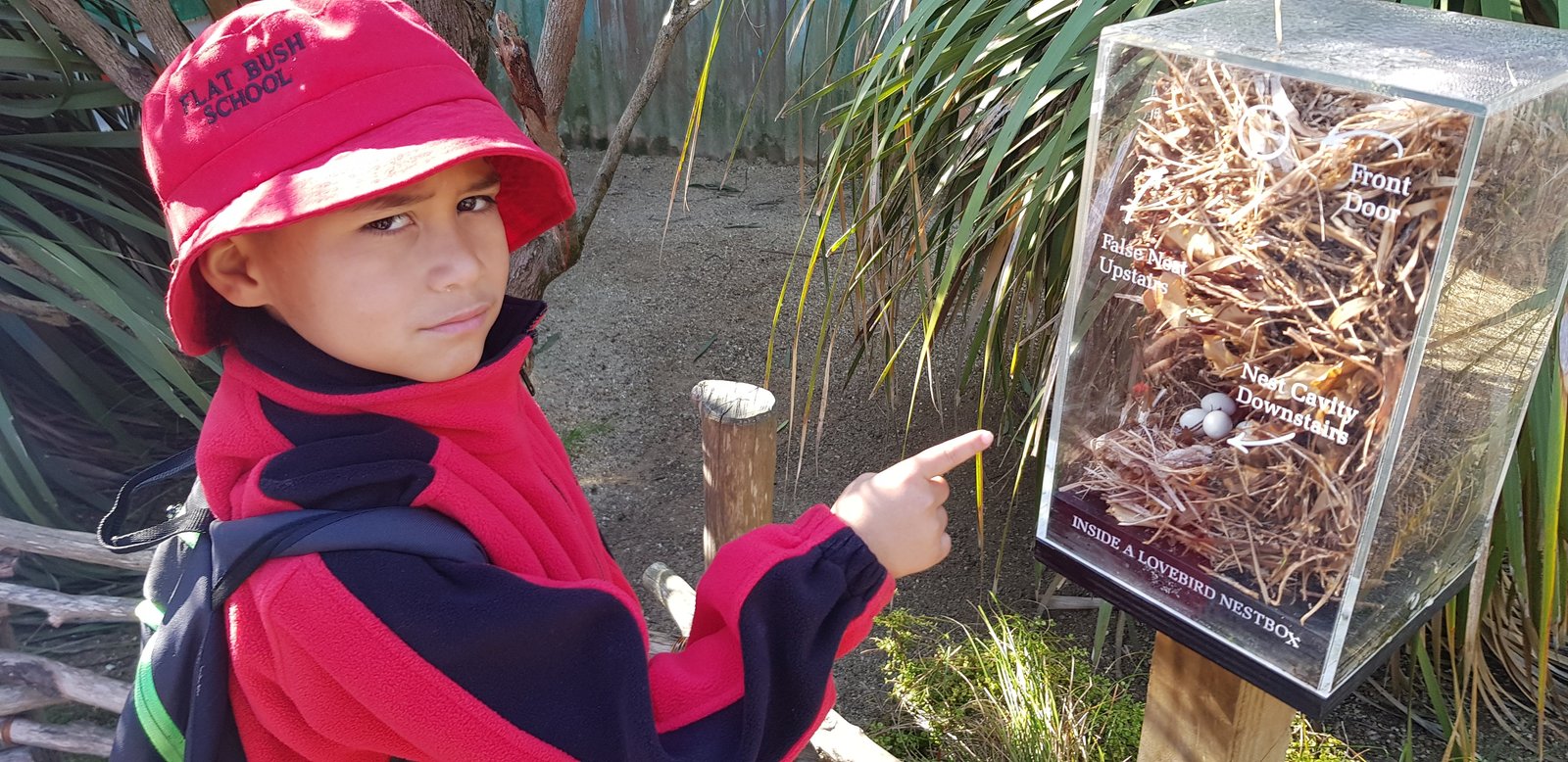 We enjoyed checking out the NZ native birds... This was something we took an interest in!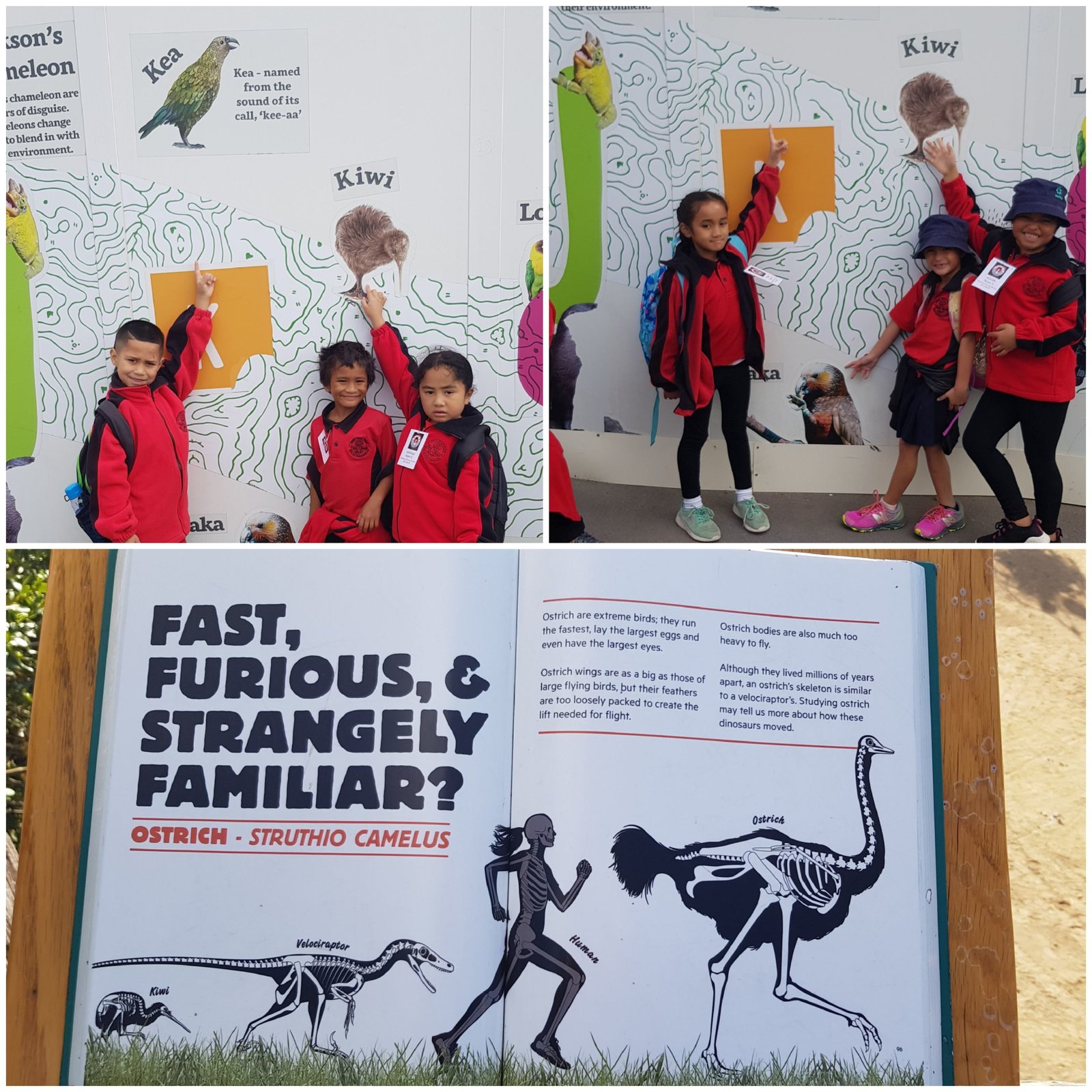 The day was stunning and we had an amazing time exploring and being little adventurers at the zoo!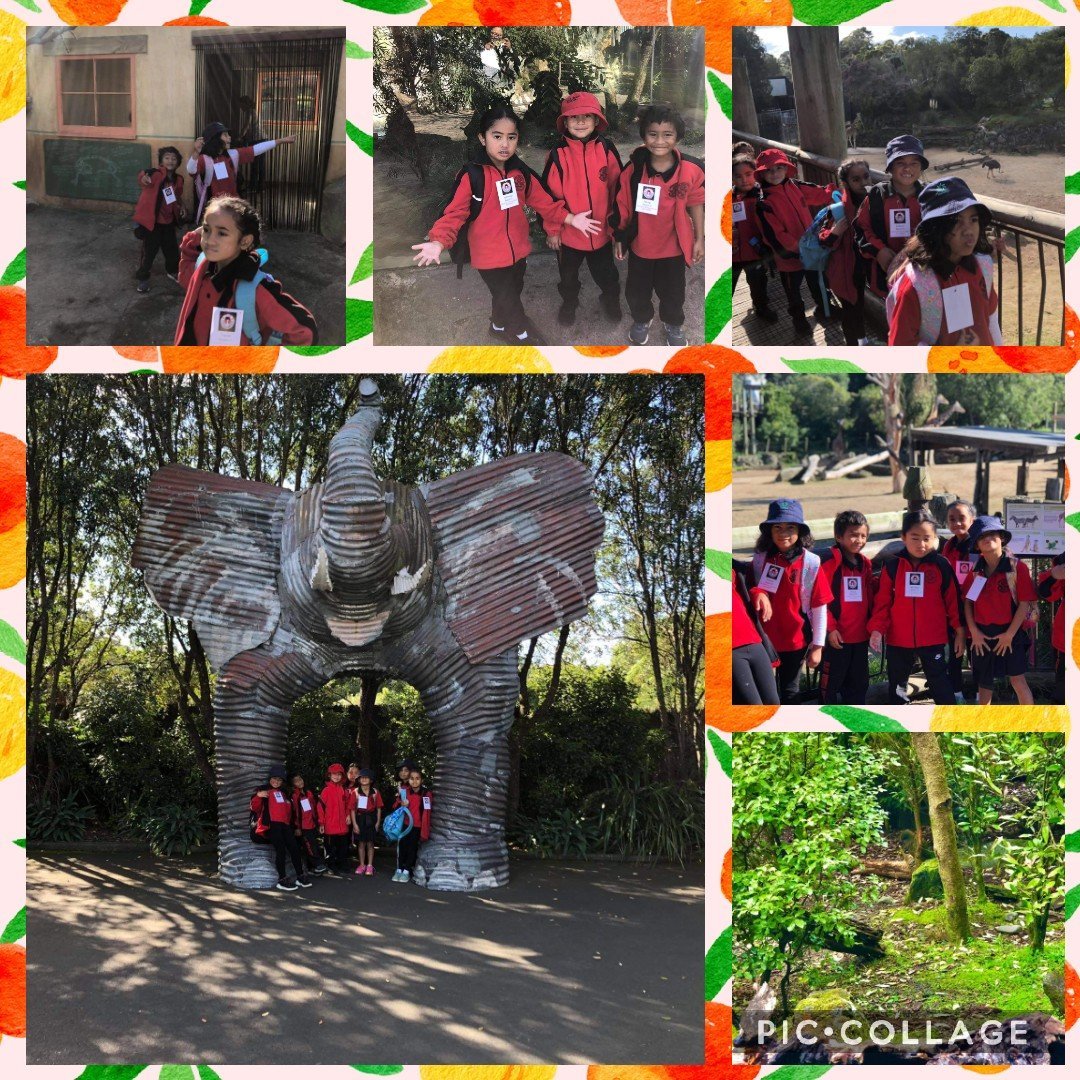 We had the opportunity to check out the different types of habitats our animal friends like to live in.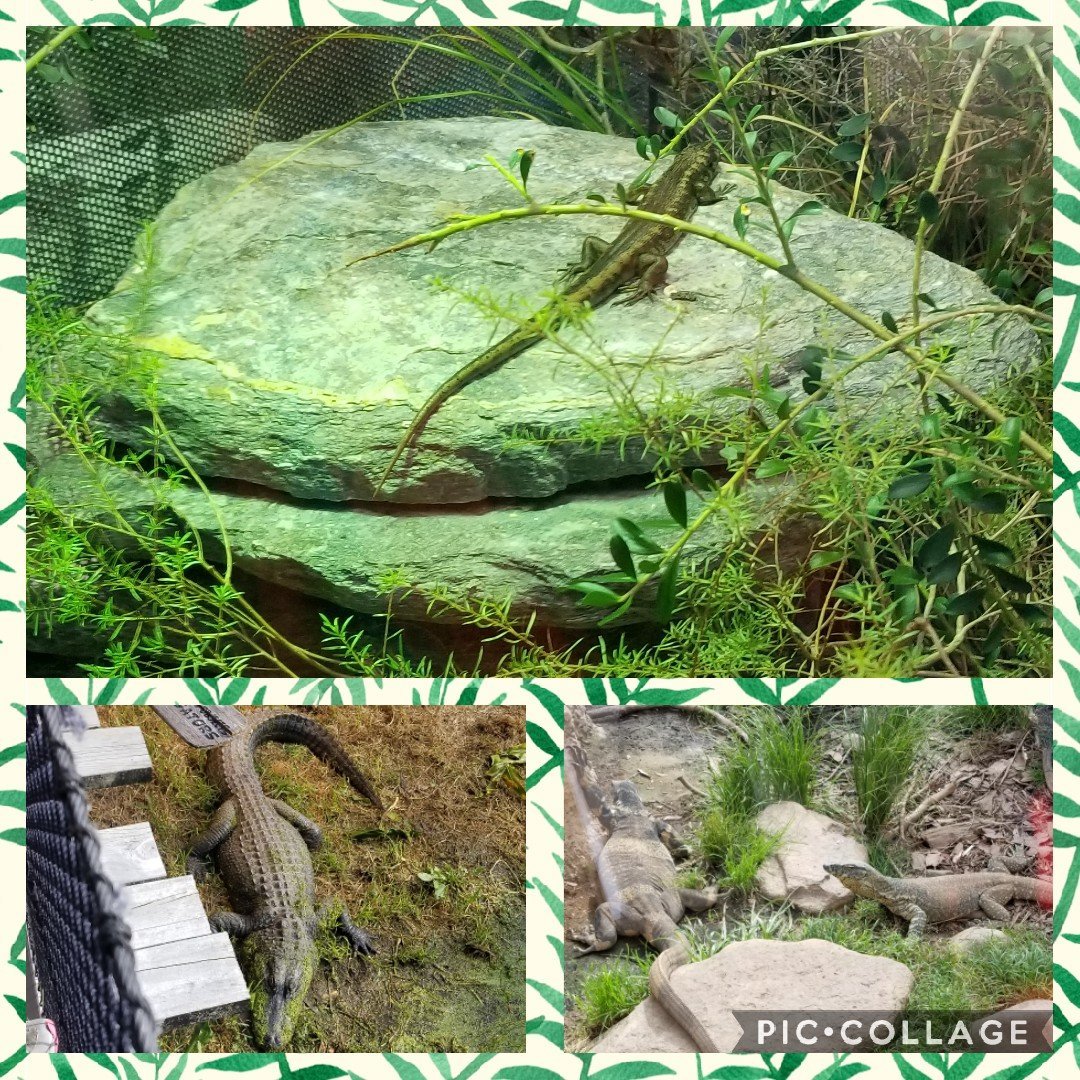 It sure was a fun day out!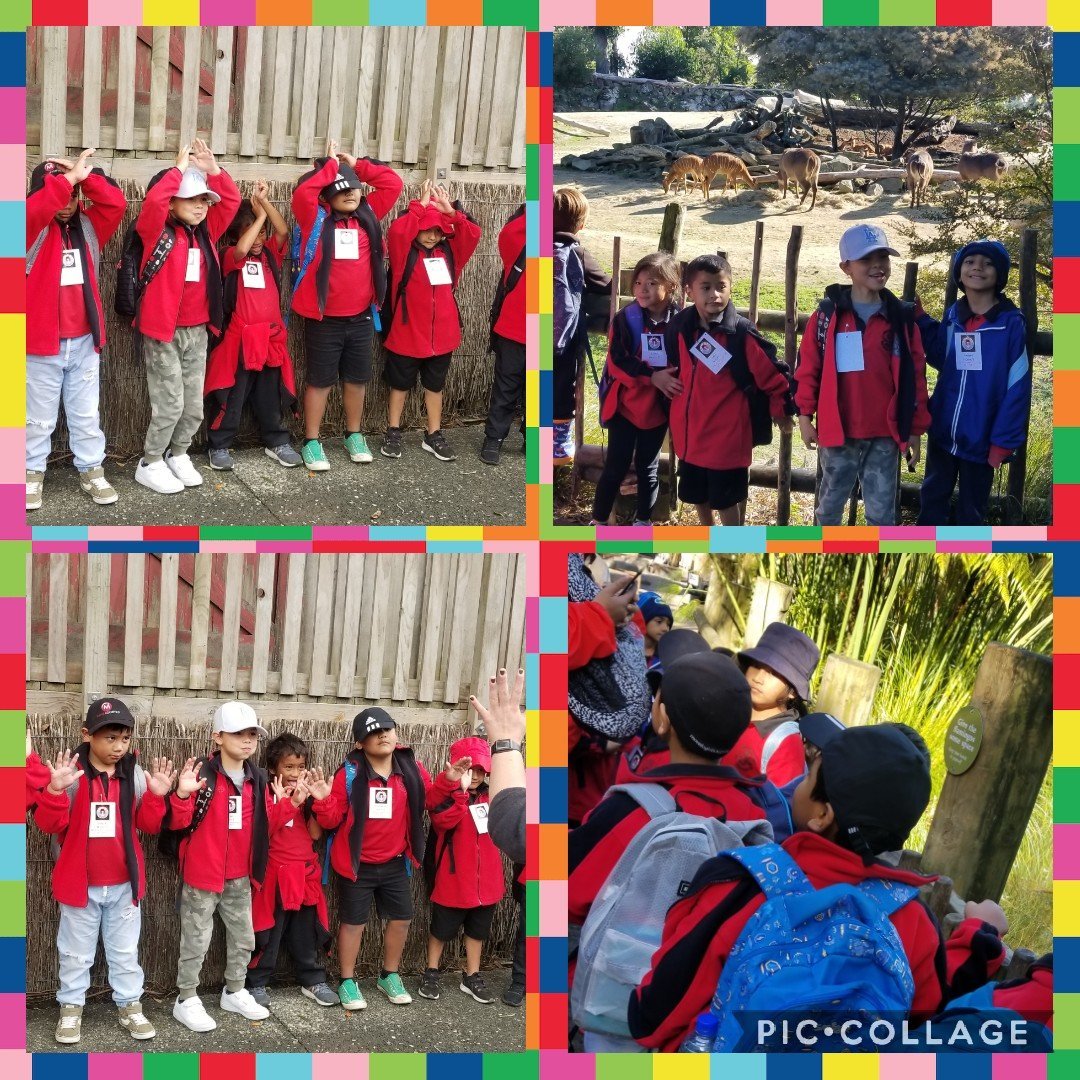 Week 4 & 5:
Friday 5th March:
Greetings Whanau,
Today - Friday, we are offering Food Packs at the school from 11am - 1pm. It is a first in, first served basis. As per normal, you are required to wear a mask and sign in.
FOOD PACKS AVAILABLE
100 Food packs on offer (one per household)
Firstly, I just wanted to express how proud I am of you all as I am aware that working /learning from home has its pros and cons and I just wanted to give you all a big high five.
Hopefully we will all be back in the classroom sooner rather than later.
Today's activities aligns with our school value and today we are going to be learning about (Atawhai - We value others).
Activity 1: We are so lucky to have Ms Heather who was so very kind to us by sharing her knowledge. Ms Heather recorded herself saying the Morning Karakia, the Kai Karakia and the end of the day Karakia. Have a listen to them all and hopefully you will start learning them at home to use.
Thank you Ms Heather for Helping us learn, we Value you!!!
Activity 2: Read the lyrics and learn our school song and help your whanau learn the song too!
Thank you Mrs Lologa for creating this amazing school song video with the Lyrics, this will help us all learn the song together - we value your work!!

Activity 3: Draw a picture and write a sentence thanking Mr Avatea and the board for sponsoring each child's stationery this year.
Have a great day with your whanau and hopefully we will be reunited again soon!!
Watch this space..
'A big shout out' goes to Delijah and his whanau - Thank you for sharing some snapshots of what your home learning looked like, I truly appreciate it and I love my card you made for me..
It gave me warm fuzzies!
Check it out!!!!
Delijah hard at work showing that he cares for others: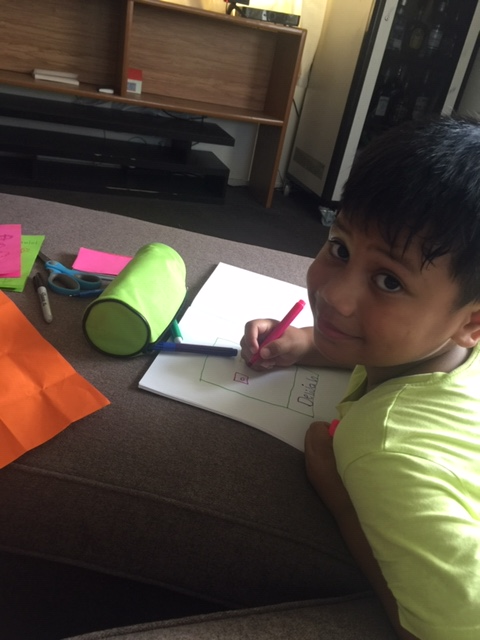 Thursday 4th March:
Greetings whanau, I hope you are all keeping well in your bubbles?
Today I am going to be giving you three activities that aligns with our school value (Arohatia - we encourage others). I would love to see some of your work so please ask an adult to take some pictures of your wonderful 'home learning' and send it to me either via txt or you can email the photos through to me on Caitlinh@flatbush.school.nz
Activity 1: I encourage you to learn the Alphabet Letters and their sounds. You can also encourage your younger siblings to learn the letters and their sounds.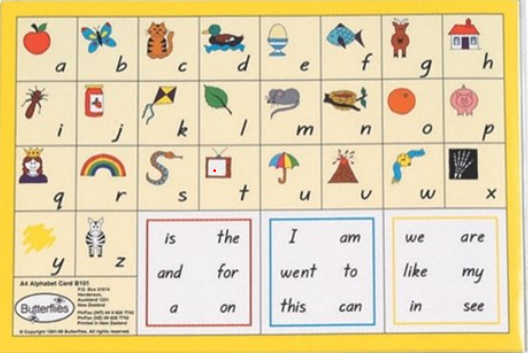 The letter of this week is letter "Gg" for goat.
"Well done Akeem, you are working hard on your 'Gg' words and letter formations"...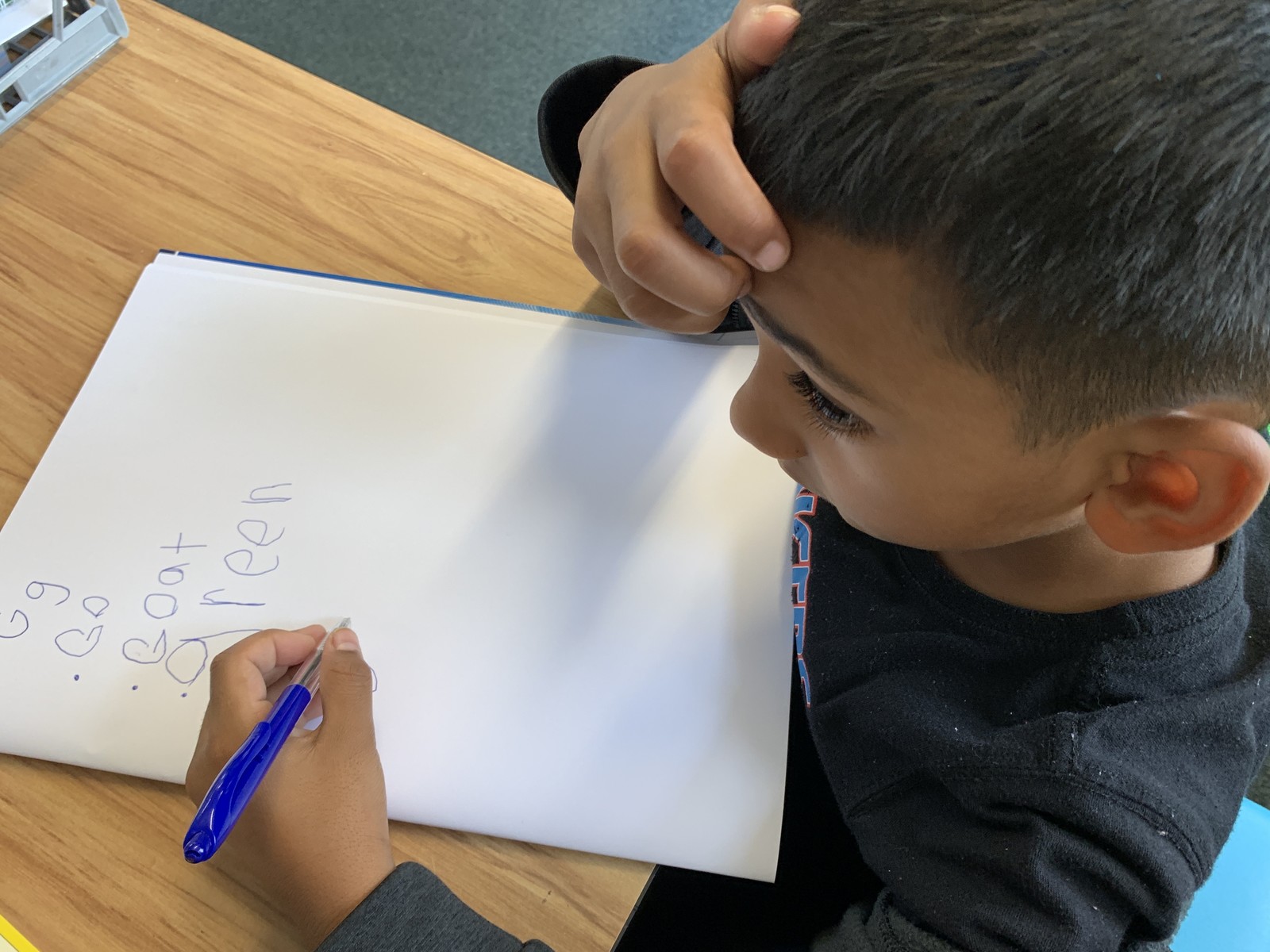 See how many words you can think of that starts with the letter 'Gg'.
Practice these blend sounds as they can help us figure out unknown words when we read stories.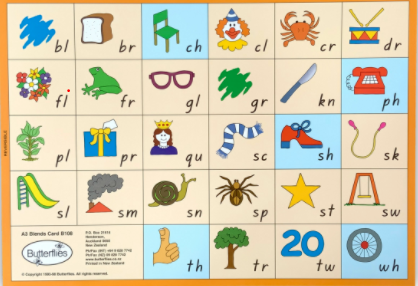 Activity 2: Play a game with your whanau Using objects around the house, write clues for 'What Am I' game, for example - I use electricity. I make lots of noise. I clean the carpets. Answer - Vacuum cleaner
You have to try and encourage your whanau to guess what it is by giving them clues.
Activity 3: Watch this video and see if you can learn these RED words.
Use your chalk from your 'home learning' pack and see how many words you can write outside - I encourage you to give yourself a challenge.
I would love to see your attempt, please send me some pictures of your awesome work!
Keep safe and I will be in touch with you all soon to see how you are all getting on!
Wednesday 3rd March:
Warm greetings whanau,
Today, we are offering Food Packs at the school from 11am - 1pm. It is a first in, first served basis. As per normal, you are required to wear a mask and to sign in.
FOOD PACKS AVAILABLE
60 Food packs on offer (one per household)
Today I am going to be giving you ideas to have fun with at home that aligns with our school value 'manaakitanga - we care and respect others'.
**Remember you can adapt these activities to suit the needs of your whanau and available resources you have at home.
Activity 1: Make a card for a friend whom you miss in class.
Activity 2: Who are the important people in your life that you respect?
Name some things you might do to show this value? Draw a picture and describe how you are respecting your mum and dad.
These are my respected people in my life:
| I respect my husband Scott because he helps me when I need support. | I respect my mum because she helps me with being there 100% for my children. | I respect my Dad because he has always put his family first! |
| --- | --- | --- |
| | | |
| | | |
| I respect my Son Cameron because he always make me beautiful pictures to cheer me up. | I respect my daughter Holly because she always tries to help me by being the best big sister to Cam. | I respect my only Grandparent left on earth side because she is full of wisdom and tells amazing stories about my family history. |
Activity 3: Read a story to anyone in your bubble.
Activity 4: Show your appreciation for people in your family by doing something nice for them
Keep safe whanau and watch this space for tomorrow's activities.
Tuesday 2nd March
Greetings Whanau,
Today I have decided to pick 4 activities that fit nicely alongside our school value 'Whakawhanaungatanga - We work for each other'.
You can decide on '2' activities you would like to do today!
1. Draw a picture of what your learning space looks like.
2.Offer to help prep one of the daily meals. Discuss the procedures involved with the prep.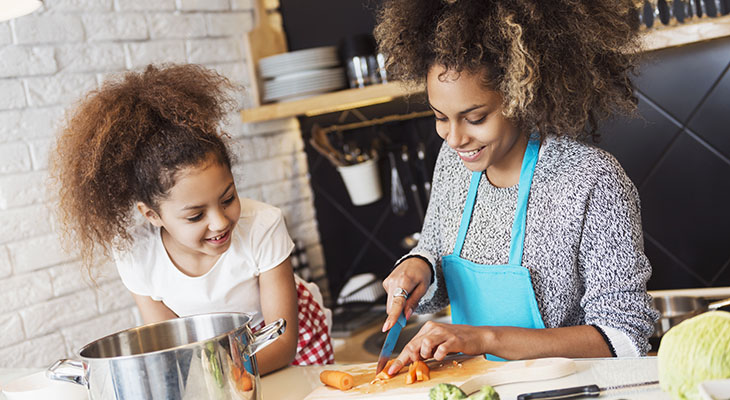 3.Do a family puzzle/jigsaw together - if you don't have any at home you can draw a picture and cut it up into puzzle pieces.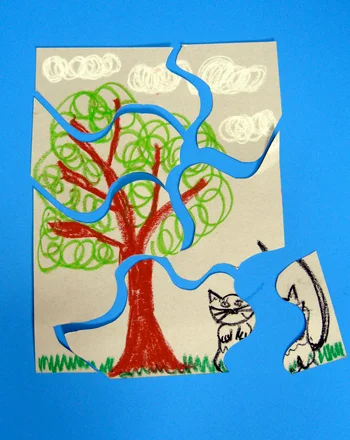 4. Make sets of numbers using household objects, eg knives, folks, spoons, plastic lids and pegs - count them and add them together.
My son Cameron and I decided to use his toy cars...
We wrote numbers on the pavement.
He got his cars out and we matched the cars to the number working on his number knowledge and counting skills.


I progressed him to adding numbers.
Using the chalk to write numbers down using the plus symbol and equals.
We placed cars under the numbers to show the value of each number.
This helped him count and add up all his cars to solve the problem 1+2+1=4.
Number writing using chalk can be fun learning for our little people!
Remember to keep it real and make it fun!
Monday 1st March
Greetings whanau,
As you are obviously aware we are back in level 3 lockdown....
My goal is to upload activities daily to help you get through your day and to make it meaningful and enjoyable to do as a family.
I understand this time can be stressful so do what you can, be resourceful and adapt the activity to meet the needs of your whanau and your available resources that you have at home.
We are here to help your child during this uncertain time with their 'home learning' and as you would of received a txt from Mr Avatea mentioning hard learning packs are available for collection from the school library.
To give you an example of what is in the learning packs for you to use during your distance learning time is shown in the picture below.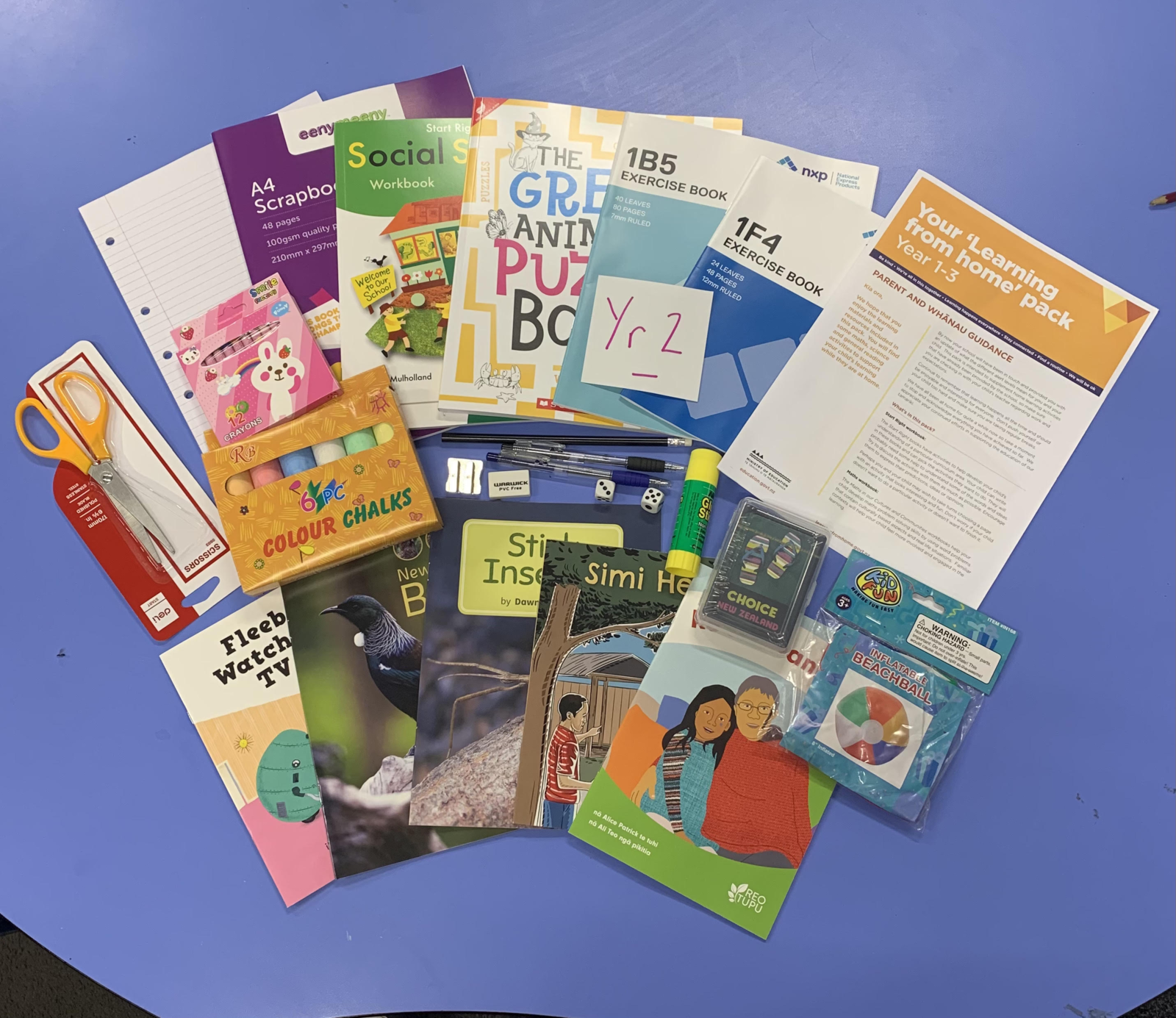 This morning I decided to get my children into the kitchen and we made this Banana loaf at home - it is a nice snack to cheer up your morning.
Try it out if you have the ingredients available at home...
Activity 2: You can draw a picture of your bubble (the people who live with you at home).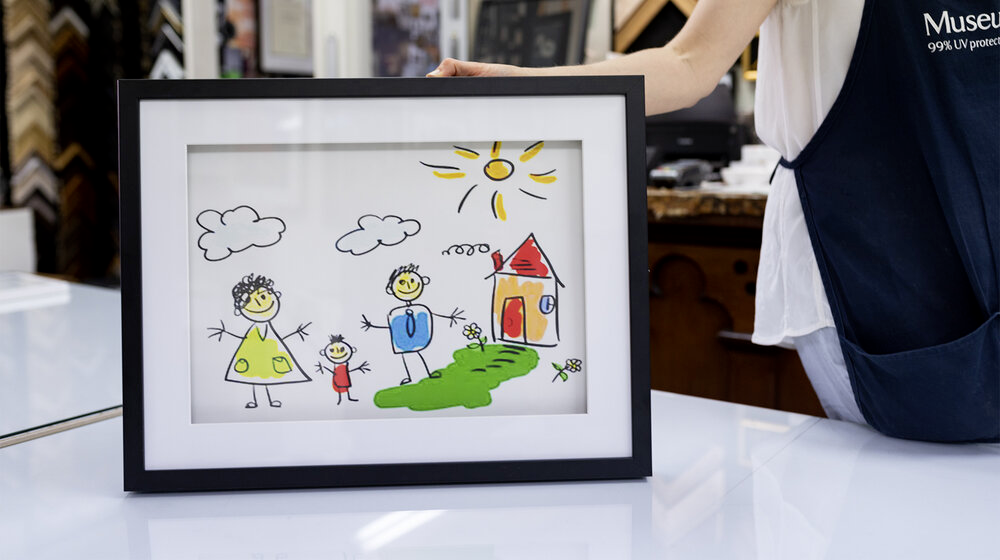 Send me a photo of your bubbles to Caitlinh@flatbush.school.nz and I will upload your whanau bubbles to our webpage.
Activity 3: Read a story with a sibling or a parent discuss the story together and question how the characters in the story might of felt.
Spelling Bee of the week: A big shout out to Jezrkaya who aced the spelling test last Friday week 4!!! He got 4/4 correct and earnt himself a gold card and received a gold sticker from Mr Avatea.
Check it out.....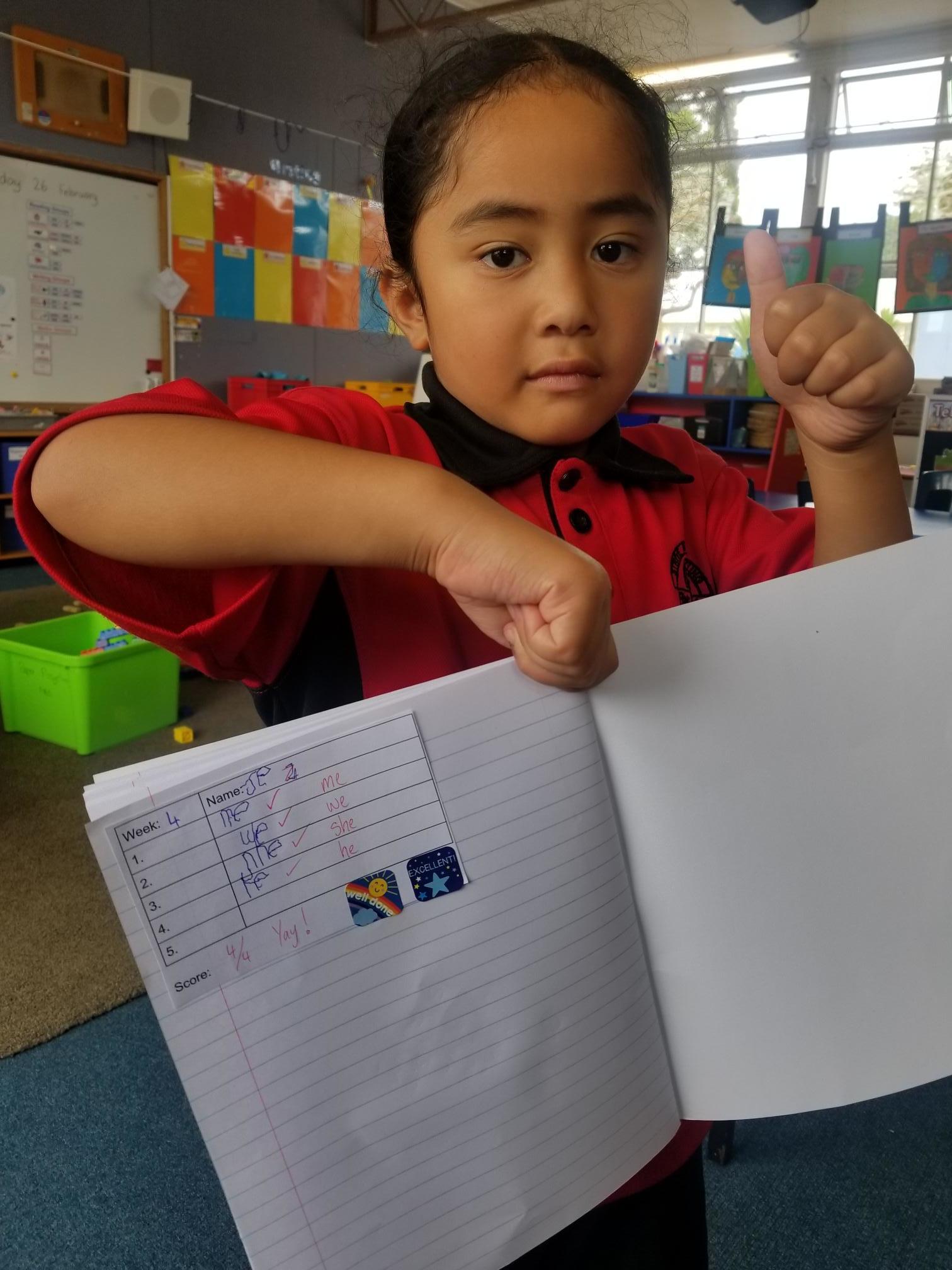 Week 3: This week has started with a big surprise.... My goal is to upload a few activities for each day for you to work on at home. These activities won't require many resources in order to complete the activities and please remember to keep it real, make it fun and enjoyable for all.
Monday 15th Feb
1. Read a story book with an adult
2. Play a game with your siblings i.e. hide and seek or tag etc.
3. Practise writing your name - sitting your letters on the line and to think about size and direction of your letters.
4. Help your parents make lunch or dinner.
Tuesday 16th Feb:
1. Count aloud up to 20, then backwards - give yourself the challenge, you have the whole day to work on this!
2. Sing the alphabet song - a,b,c,d,e,f,g,h,i,j,k,l,m,n,o,p,q,r,s,t,u,v,w,x,y, and z now I know my a,b,c, next time won't you sing with me!
3. Help Mum and Dad make lunch or dinner.
Wednesday 17th Feb:
1. Play 'Go fish' using playing cards (if you have any?)
instructions for the game: Go Fish
Go Fish can be played with anywhere from 2-6 players. Each player is dealt 5 cards (if only 2 players are playing, deal 7 cards each). The remaining cards should be placed face down. This creates a draw pile.



1) Asking your opponent for a card

Pick a card number from the ones you hold in your hand. Then, choose another player and ask if they have the given card number. For example: "Do you have any 3's?"

If that person has one or more of the called card, they are given to you and become part of your hand. Anytime you get cards from another player, you may repeat this process.

It is not necessary to ask the same player – each time you receive cards, you may chose any of the denomination of cards you hold in your hand and pick any player to ask for matches.

2) Go Fish

If your opponent does not have the card number you asked for, they will say "Go Fish". At this point, you draw a card from the draw pile.

If the card you draw matches the card number you asked your opponent for, show the card to your opponents, put it in your hand, and continue playing your turn.

If the card does not match the card number you asked for, the card becomes part of your hand, and it is your opponent's turn.

3) Creating sets of four
As soon as you have a set of 4 cards of the same number in your hand (one of each suit), you immediately place these cards face up on the table.

Winning the Game

The game ends when one person lays all their cards on the table, or the draw pile is empty, whichever comes first. The person with the most sets of four wins the game.

The Go Fish rules are very simple, but the game is very fun. House rules can make variations on game play, such as making the draw pile a pool of cards, requiring players to request a specific card (i.e., 'the 5 of diamonds' instead of just asking for a card number like '5'), and more.

2. Read a story with an adult.

3. If you have access to unlimited wifi then watch Number blocks or number jacks on Youtube.

4. Practise writing your name and think about size and position of you letters in your name.
Keep safe whanau, remember to keep home learning fun and enjoyable for all.
If you need any help then please email me on Caitlinh@flatbush.school.nz
You can also send me a txt if you prefer that option.