Moments in time - Term 1 2021
Unstructured Play in action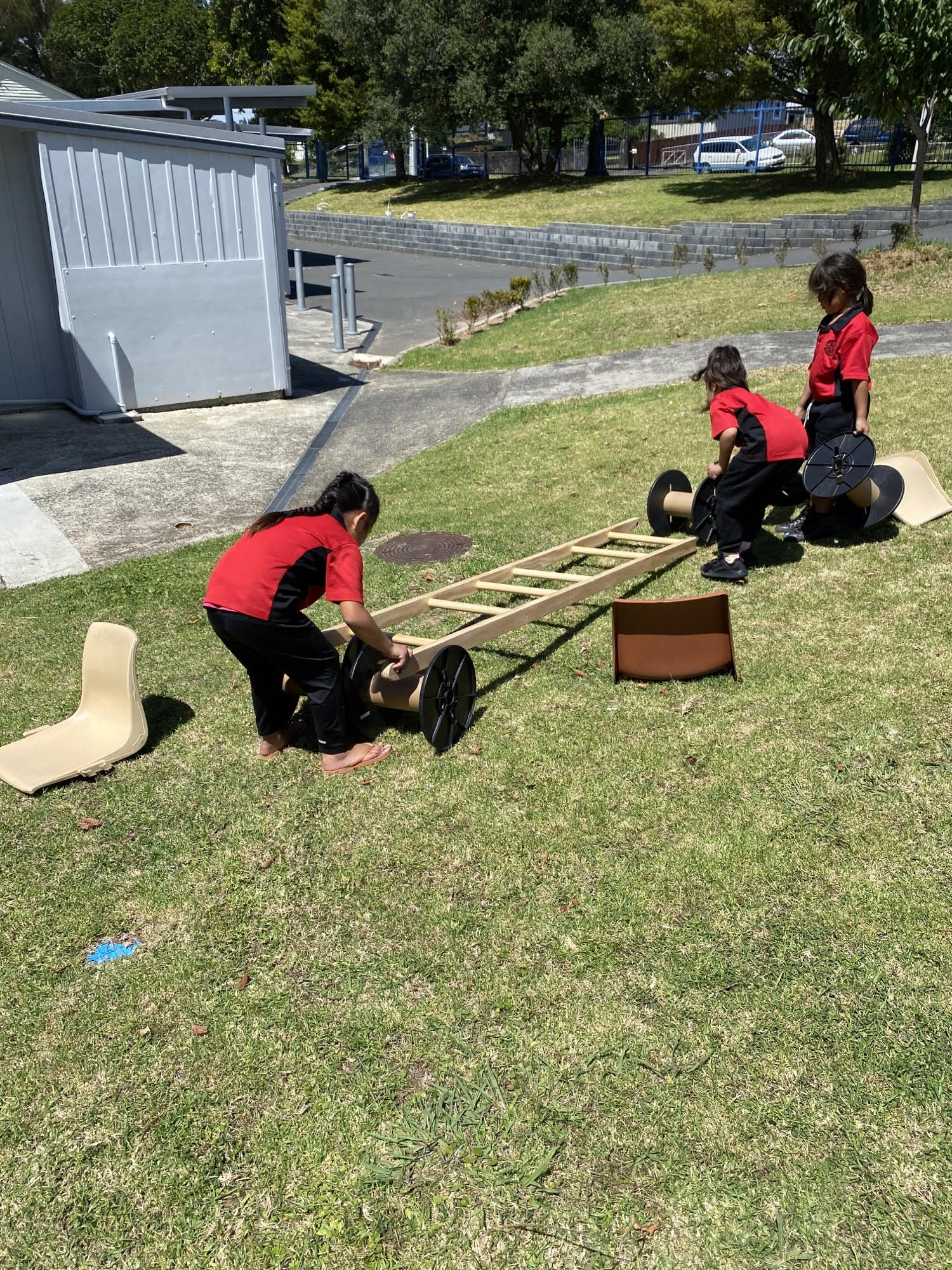 Unstructured or free play happens when children are engaged in activities that they design themselves. Unstructured play allows children the freedom to explore, create and discover without predetermined rules or guidelines. It specifically helps creativity and imagination, problem-solving abilities and social skills.
Creativity and imagination: Because there are no fixed rules to follow, children can make their own games and guidelines. This opportunity to create and use imagination is important to cognitive development.
Problem-solving abilities: Children work together during unstructured play to solve problems, like who takes the first turn in a game and establishing other rules of play. While activities should be supervised, allow children time to work together on problems before helping resolve a conflict or question.
Social skills: Unstructured play encourages social skills and teamwork. Children take turns, learn to listen and share, develop imaginary scenarios and make decisions together. Because they are the ones driving play, they have the chance to learn on their own among friends.
AND best of all - it's lot of fun!!
Here is Jasmine carefully pouring out the soup she made with things she chose from nature. While doing this, Jasmine is using fine motor skills to measure, weight, stir and pour. She is using gross motor skills to transport and carry. Jasmine is connecting with nature, being creative and enjoying a fun sensory experience. February 22/2021
Today some lovely children were playing outside with Miss Bree. They were playing a game using colours on round shapes. The idea behind the game was to see how fast you could land on the colour after it was called out. This game is fun, allows the children to be competitive in a safe way and allows them to instantly recognise colours. It's important that children learn colours and shapes because it helps them to make sense of what they see around them. Learning colours and shapes helps children to categorise and group things and it extends on their descriptive language. They learn that flowers can be both red and yellow for example and that bread can be round like a bun or square like a slice. A bee becomes a yellow and black, oval shaped or a ball is round and red. Nice job team March 10/2021
Look at this fabulous group of students playing with large loose parts! They decided they wanted to build a hut. They worked together to carefully build the sides using the pallets, then decided to add the tyres as seat bases. Once they added the seats, Paton said "We've made a bus" and Manny said "No it's a space rocket" "Yeah" they all said - it's a space rocket!
Exploring with loose parts allows children to explore their creativity and imagination. They are also using their gross motor skills to lift, move, position and balance. Additionally, the children have opportunities to work together as a team - Mahi Ngatahi, help each - Atawhai and show care for each other - Manaakitangi. March 9/2021
Patterning Fun!
Today we had fun making 2 colour, repeating patterns using blocks, pegs and beads. The ability to create and recognise patterns is an important skill for children to develop. It helps them make predications about what's coming next and assists them to make logical connections. Patterns are everywhere around us and understanding them prepares children for more complex number concepts and maths operations.
Herman, Israel, Elizabeth and Joseph were also using their fine motor skills to connect, thread, push, grasp and manipulate the small pieces. They were patient, concentrated well on the task and completed it independently! Well done team!March 15/2021
Having fun at the Park!!
On Thursday, team Kakano walked from school to our local park. We had the BEST time together!! Walking keeps our children fit and active, helps them learn about road safety and prepares them for independence. It shows them that the world is an interesting place and gives them a chance to learn about their own community.
After we walked to the park and had our morning tea, we set off to check out the environment. It was so lovely to see our children playing and laughing together. They were sharing, taking turns, negotiating, compromising, supporting each other and working together. Playgrounds give our children opportunities to develop critical thinking skills, confidence and self esteem as they test their boundaries, take risks and celebrate their successes!! Plus they are a lot of FUN! We are all so excited for our next walk! Watch this space!!
March 18 2021
Wild water fun!!
After our big walk on Wednesday, it was awesome to come back to school and get busy with water!! Water and messy play are not just opportunities to cool down and have fun but also offer many learning experiences too! When playing with water children learn strategies for active exploration, thinking and reasoning. Water play also gives children opportunities to develop useful social skills as they play alongside other children. During water play they are:
Developing their hand eye coordination as they pour, measure, lift and control where they want the water to go.

Learning about capacity, measuring, estimating and volume.

Understanding and wondering about why somethings float and some sink?

Learn new terms like shallow, full, empty and deep.

Problem solve and concentrate as the encounter problems or issues.
So fill up some buckets, grab some sponges, squirt in some dish washing liquid, pour, measure, wipe, clean, splash and ENJOY! And remember to empty the left over clean water onto your garden - your plants will thank you too! 26 March 2021
Caring for all living things!
Manny was super excited to share his "friend" with me today. I loved the way he was being so careful and cautious when showing his snail to his friends! Nice job showing atawhai Manny! 27 March 2021
Let's make music!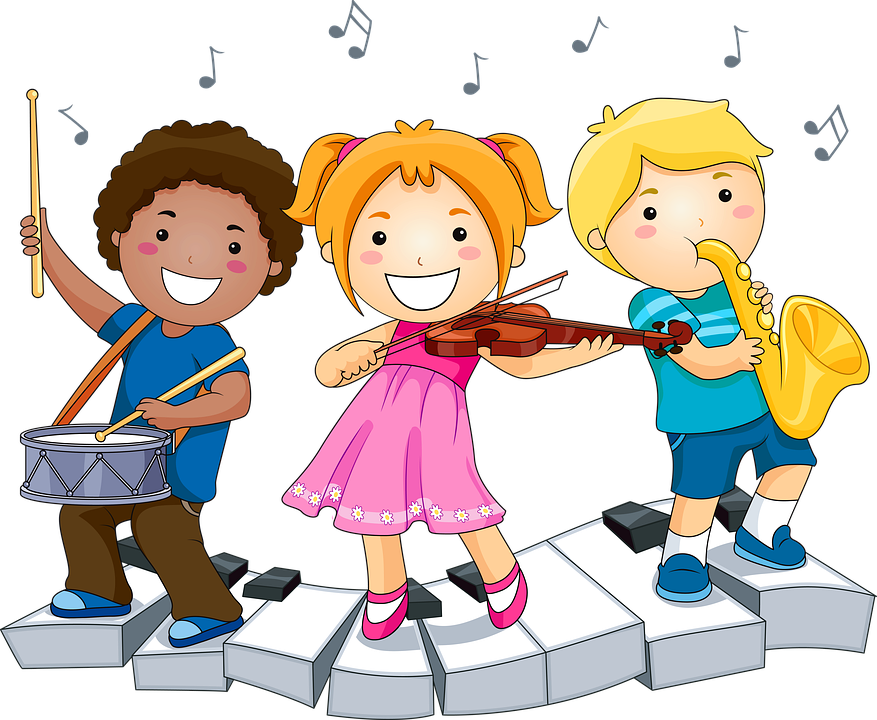 Today we had heaps of fun making music together! Playing with musical instruments and making music is not just an enjoyable experience but also helps children to develop their language, listening and speaking skills. We learn new language, we listen and experiment with sound, we talk, share and negotiate with each other.
When exploring with instruments, children are being given opportunities to develop their fine and gross motor skills. When you bang a drum or play a glockenspiel you are using your gross motor skills. When opening and closing your fingers to grasp or hold small instruments, you are using your fine motor skills.
Making music involves decision making and problem solving! What instrument should I choose? What sounds do I like? How can I make them louder? Quieter? Which keys should I press or hit? How can I make this work?
Singing and music plays a big part in all our cultures. It's how we express ourselves and is a big part of our daily lives. Music is a beautiful way for our children to learn and more than anything it's so much fun!! 9 April 2021