Week 6 - Term Two
This week was a short week with only 4 days at school however we definitely made up for it.
On Tuesday when the superheroes arrived at school we began to get ready for our school trip to the Tupu Library, the children were very excited to go on the bus with Room 1.
During our time at the library the librarian read some funny books to us, we danced to a fun song and we learnt all about how to look after books and how to put them back where we got them from. Ka Pai team.
Why is it important to read books? "Reading books stimulates children's imagination, expands their understanding of the world and also helps to develop their brains".
This week was also a special week where we celebrated our lovely support staff. In the Kakano Team we are very lucky to have Mrs Tito, Miss Bree, Miss Easter, Miss Vera, Miss Ana, Miss Maggy and the amazing caretakers Mr Tom and Mr Ian.
It would be impossible to do what we do without them by our side and so we made sure to say a big faafetai lava to all of them.
Lastly, on Friday we ended the week learning about our topic "change of state" during this time we made some ice from water and then we watched as the solid became a liquid when placed into a hot pan. The children were very interested and told me they could see the gas (steam) as the liquid water began to boil.
Week 5 - Term Two
This week at Flat Bush school we were pleased to celebrate Samoan Language week. During this week the children participated in a Samoan Market Day where they were able to participate in fun traditional Samoan activities and of course try their delicious food. We then ended the week with a Samoan assembly where we were able to watch traditional dances, sing Samoan songs and of course spend time with each other, celebrating such an important culture of our world.
This week in the classroom to celebrate Samoan Language week each of the Kakano Superheroes made their very own Samoan Fale - great work team!
"The beauty of the world lies in the diversity of its people".
Week 4 - Term Two
This week was a busy week with lots of activities happening in and out of school. On Tuesday we went to the local park in Otara where the children had lots of fun playing and pretending to make campfires, On Friday we went to Flat Bush Kindy for a visit and we also had our annual cross country race. Well-done to Herman, Lavella and Payton who managed to get a placing and congratulations to all of the Kakano Superheroes for taking part and trying their best.
Week 3 - Term Two
Wow it was another extremely busy week this week, the Kakano Superheroes have been working very hard. This week we have been focusing on the book of the very hungry caterpillar. The children have had lots of fun learning about caterpillars and butterflies, please feel free to come into Room 7 and take a look at our new wall display.
Here is some of the math's we have been doing this week, we have been making patterns and groups, ordering numbers 1-10 and solving simple addition problems, great work superheroes.
This week we have also been making sure to remember to use finger spaces in our writing, this will help us because it will make our writing easier to read. Well done Azayliah for remember all of your finger spaces in your weekend story.
Azayliah also celebrated her 6th Birthday this week, thank you for bringing in some cupcakes so that we could all celebrate with you.
Finally we ended our week on Friday with a pink shirt day, on this day we were able to raise funds for the mental health foundation and we also spent the day reminding each other about how to be a good friend. Ka Pai Room 7.
Week 2 - Term Two
This week was New Zealand Sign language week and with this the Kakano Superheroes have been working hard to learn the lyrics and actions to the sign language song "I can sing a rainbow". On Tuesday we wrote Mr Avatea and Mrs Mayerhofler invitations to come and watch us perform in Room 7, we spoke about how when you send an invitation it is important to RSVP. On Wednesday the children were very excited to receive two letter replies in our classroom mailbox.
We continued to practice our song the whole week and on Friday performed it in front of the whole school at assembly. Please click the video below to watch us performing to Mr Avatea and Mrs Mayerhofler.
This week we also got to experience the garden to table programme, during this time we got to learn more about the garden and what we can make with the vegetables we grow. This time we got to make vegetable frittata. We learnt many skills when cooking such as counting, measuring and reading.
We have also been doing some math's this week look at the superheroes counting out the right number of teddy bears and making patterns with the pin boards.
| | |
| --- | --- |
| Look at Elizabeth she is concentrating really hard she first ordered the gingerbread men from 0-10 and then she carefully counted out the correct number of teddy bears for each number. | Maraea has been enjoying making 2 colour patters with the pin boards. She was able to count how many pins it took to fill each line. |
| Glacias has been learning to recognise her numbers from 0-10 this week, she did a great job placing each card in the correct order. Ka Pai Glacias. | Ezra has been enjoying making robots with the blocks this week, with this I thought about how we could incorporate some math's skills. Ezra was able to tell me how many blocks his robot had all together including his robots toes and eyes. |
Lastly we had a great week reading the book about Goldilocks and the three bears. The children wrote great letters pretending they were Goldilocks and apologised to the three bears. We used this book to discuss different values and how it is important to always knock before going inside peoples homes. Please feel free to come and see our writing next time your at school.
Week 1 - Term Two
It was lovely to welcome the Kakano superheroes back after the holidays and hear about all of their fun adventures. We didn't waste anytime and got straight back into playing and learning with our friends.
This week we focused on the story of the gingerbread man. The children had a lot of fun writing about how they would catch the gingerbread man, what he looks like and most of all enjoyed cooking/baking their own gingerbread man to eat.
We also made beautiful mothers day cards for our families, some children wrote them for their mum while others wrote them for their nana or sister, it was wonderful to hear about all of the things they are thankful for.
This term we have also welcomed two new students to the Kakano Superheroes, welcome to Viliami and Ezra, we are so pleased to have you in Room 7.
Finally we ended the week with a trip to Flat Bush kindy where the children explored, created and got messy.
Through cooking we have learnt about measuring, mixing, pouring and following instructions. We were also able to work on our fine motor skills and coordination. Tino pai to mahi!
Welcome to Viliami and Ezra
Fun at Kindy
Term One Is Finished
I hope that all of the Kakano Superheroes have a safe and happy holidays. I look forward to seeing you all again in two weeks. School will return on 3rd May. Please feel free to send me photos of what your child has been up to in the holidays these will be lovely to share on our first day back when we discuss what we have been doing.
Week 11 - Term One
This week was our final week at school for Term 1. We had lots of fun this week with a big focus placed on our joint art piece which we have created within our Kakano Team. We also created clay sculptures and enjoyed spending some time outside before the crazy weather comes in Term 2.
Week 10 - Term One
This week was another short week. It was lovely to return after the Easter long weekend and to hear all of the children's stories about how they spent their break.
This week we had the lovely Haanz Fa'avae Jackson come to our school. He was the role model this term to present us with our Duffy books. He made the assembly very fun and kept all of the Kakano Superheroes engaged. We learnt about why its important to read and how reading can help us in the future. We were even lucky enough to be given some books.
We also had cricket this week, played with musical instruments outside and of course we did lots of fantastic reading, writing and math's.
Week 9 - Term One
This week was short but sweet, we have had lots of fun.
During week 9 we began to read with our lovely friends from Room 20, they have been helping us to read our books and they have also been bringing books to share with us.
We have also been completing lots of Easter activities. The Kakano Superheroes thought it was very funny painting their hands and feet.
We were also very lucky and had a pizza lunch this week. Thank you Mr Avatea. The Kakano Superheroes loved their pizza and they were very excited because it was raining so they got to eat it inside while watching a movie. They won this prize as all of Room 7 children came to the celebration of success evening. Thank you to all of the whanau in Room 7 for taking the time to come and meet with me to discuss your child and their success they have had throughout Term 1.
Lastly on Wednesday we were very lucky that Mrs Boyd and the Easter Bunny created an Easter egg hunt for us in Room 1. The superheroes enjoyed looking for the eggs and were very excited to eat them.
I hope you all have a safe and happy Easter break.
Week 8 - Term One
Week 8 was another very busy week in Room 7, we had a wonderful trip to our local culvert and park, practiced our cricket skills and visited the Flat Bush Kindy. The Kakano Superheroes have had lots of fun.
It was also lovely on Thursday to meet all of the parents from Room 7, it was wonderful to be able to talk with you all and share some of the beautiful work your children have been completing throughout term 1. I am very proud of all of the Kakano Superheroes and how they have settled into Room 7.
During our trip to the culvert it gave us a great opportunity to talk about rubbish and pollution. Unfortunately we identified that members from the public had been throwing their rubbish into the culvert. The Kakano Superheroes were very smart and explained to me that we must always put our rubbish into the rubbish bin.
We had lots of fun seeing the culvert and playing on the playground. All of the superheroes were very brave and some of them climbed very high on the playground, they were also making sure to share with their friends, Ka Pai.
We had lots of fun on Friday at Kindy. A lot of the Superheroes enjoyed seeing their old Kindy Teachers and some even have siblings there. They got to explore and try new things.
We have been writing our stories everyday. We are getting better at using capital letters, full stops and sounding out our words.
Room 7 has been enjoying working together especially when making puzzles. We have also been learning to play dominos which has been helping us with our math's and counting.
Week 7 - Term One
We had another busy week in Room 7 this week, the superheroes have been working extremely hard and we have also been experiencing many exciting activities. Take a look at what we have been up to:
We continued to improve on our cricket skills with coach Nick. This week we learnt to use the cricket bat. Well-done Azayliah for always giving everything a go.
We spent the afternoons learning to count and write our numbers.
We went on our first class trip along with Mrs Boyd, Room 2 and Room 23. We had lots of fun exploring our local playground. We began the day with a morning tea picnic and then we made the most of the resources around us. Mrs Mafileo also gave us a wonderful lesson about how all trees are different, the children were very engaged.
Finally we ended the week with a "Have a go day". This was an opportunity for our children to get involved in a variety of sports including cricket, volleyball, badminton, ripper rugby and more. All of the superheroes enjoyed themselves and they especially loved the ice block at the end. Well-done Room 7 for giving everything a go, we all looked very smart in our house t-shirts and it was lovely to have some parents join us.
Week 6 - Term One
This week I was pleased to welcome back the awesome Kakano Superhero's. It was great to see them all and hear about all of their adventures during the lockdown.
This week we began our cricket lessons, continued with PMP and focused on self-regulation through our engage programme. We have been starting our mornings with yoga and meditation everyday which has been proven to enhance children's concentration and sense of calmness. It has been a great way to begin our busy day of learning.
The children have been working really hard during reading and writing this week and have also enjoyed spending time outside making the most of the autumn weather. I wish all of the superhero's and their whanau a lovely weekend.
Cricket Skills
PMP - Perceptual Motor Programme
Morning yoga and meditation
Letter of the week Oo and Aa, welldone Jasmine and Api
Learning to write
Making the most of the Autumn weather
Working as a team to make huts, showing our Mahi Ngatahi school value
Friday - Week 5 - Home Learning Activity
Today is fantastic Friday and this means we have made it to the end of the school week. Thank you to all of the superheroes who have participated in the home learning activities.
Today Friday 5th March, I thought it would be a good day to have some fun. Check out the home learning activities below.
| | |
| --- | --- |
| 1. Help your family to make a meal. Will it be breakfast lunch or dinner? | |
| 2. Pretend you are going on a spaceship, you have to leave in a hurry and you can only take 5 items. What will you take with you? | |
| 3. Scavenger hunt: Can you find these things around your house? Don't forget you can find things outside in your garden to. | |
Thursday Home Learning Activities
My favourite part during this lockdown has been receiving your emails each day showing me the learning that has been taking place in your homes. I am very grateful for all of my learners parents, caregivers, siblings and whanau for helping the superheroes to complete their activities each day.
Well done to these superheroes who completed their activities today. Joseph I love how you always get your sisters involved in your learning, Jasmine I love to see your smiling face and how you are role modelling to your sister what good readers do and Summer and Winter I like how you are always trying your best and how you always ensure to include everyone when you play games. You are all clearly showing me every single one of our school values and I am very proud of you all.
"ka whiti ano, teitahi tātou, ka whiti katoa"
when one shines we all shine
Thursday - Week 5 - Home Learning Activity
Hello to all of the Kakano Superheroes unfortunately the weather is not looking great again today which is a shame however, I still have come up with lots of fun home learning activities for you.
Today Thursday 4th March, I would like you to read one of your books from your pack to your family.
Second activity is to get out the playing cards from your pack, you can do lots of things with these cards such as snap, memory, sort the cards based on their suits - hearts, spades, clubs and diamonds, put the cards in order from ace to king, sort all of the cards into groups of 4 any many more.
Last activity is to get a ball you should again all have one in your pack. Blow it up and I want you to throw it or roll it to your parents, caregiver or sibling. While you throw it see if you can count to 20.
Wednesday Home Learning Activities
I have enjoyed receiving all of your emails today showing your home learning activities. I have loved reading your letters about what you miss about being at school and I'm pleased to see you finding jobs that you can help your parents/caregivers with around the home.
One thing that Miss Shoemark misses about being at school is seeing all of the Room 7 superhero's, however I know you are all safe at home and we will all be back at school again soon.
I can see that you are all showing many of the school values such as manaakitanga (we care for and respect others) I can see this because you all are respecting your family members by working as a team mahi ngatahi and keeping your home tidy, ka pai tamariki ma.
Wednesday - Week 5 - Home Learning Activity
Good morning to all of the Kakano Superhero's and their family. I hope that you are doing well. We are almost half way through the school week now and I hope you have been enjoying all of the home learning activities that I have been sending you each day.
Today Wednesday the 3rd March, I would like for the Kakano Superheros to think about a chore they could help their family with, is it vacuuming, making a meal, tidying their bedroom, cleaning the bathroom.
The second activity it to go outside and with the chalk in your home learning pack write your name 5 times. Don't forget that all of our names start with a capital letter.
The third and final activity is to write Miss Shoemark a letter about one thing you miss about being at school. I want you to start your sentence like this:
"One thing I miss about being at school is...."
Make sure to use capital letters, finger spaces and full stops.
Most important don't forget to share your learning with Miss Shoemark, I would love to see some photos, please email them to me cassandras@flatbush.school.nz
Today we wish Payton from Room 7 a very big Happy Birthday. Miss Shoemark hopes that she has had an amazing day celebrating with her whanau despite the level 3 restrictions. I look forward to when we can all return to school and we can celebrate you turning 6.
Tuesday Home Learning Activities
Well-done to all of the Kakano Superhero's who completed their home learning activities today. I enjoyed getting all of your emails.
I love how you all got creative when drawing your lockdown bubble and how you made huts with your families.
I can see that you are all showing many of our school values such as Mahi Ngatahi (we work as a team) and Tu Pono (we know who we are).
Tuesday - Week 5 - Home Learning Activity
Hello Superhero families please remember that if you did not manage to collect a pack during the last lockdown you are able to collect them today between 9:00am and 1:00pm, please do let me know if you have any questions or concerns.
Today Tuesday 2nd March, I would like the Kakano Superhero's to make an indoor hut. They could make use of any materials around the home such as chairs, blankets, the kitchen table etc.
The other task is to draw a picture either using paper from your home or the scrapbook you received in your pack. I would like you to draw a picture of you and the people in your bubble at home. Make sure to write their names so I know who they are. You should all have some crayons in your pack that you collected from school.
Please share your learning with Miss Shoemark, I would love to see some photos, please email them to me cassandras@flatbush.school.nz
Josephs Monday Home Learning Activity
Well-done to Joseph for completing his home learning activity today. I loved receiving your email. You did an amazing job and I love the O words you came up with.
You have clearly demonstrated our school value of Mahi Ngatahi - we work as a team, Ka Pai.
Monday - Week 5 - Home Learning Activity
Today Monday 1st March, I want the Kakano Superheros to think about our letter of the week O/o. I want them to practice writing upper case O and lower case o in as many colours as they have available at home. After this try to think of what words you know that start with O and write them down.
See Miss Shoemark trying to write the letter O below, find any paper around the house or if you have already collected your stationary pack you can use a writing book.
Please share photos of your work with Miss Shoemark, you can email it to me at cassandras@flatbush.school.nz
When we are writing letter O try to remember the saying hungry open mouth shut.
Week 5 - School Closed
Kia Ora whanau, unfortunately we will begin week 5 the same as we did in week 3 and that is with an alert level 3 lockdown. As announced by the prime minister this evening we will be entering alert level 3 lockdown from Sunday 28th February at 6:00am and we will stay in lockdown for 7 days. This means that Flat Bush Primary School will be closed all of next week.
I hope that all of the Room 7 Kakano Superhero's and their family stay safe during this time and please let me know if you need anything or have any concerns during this time. You can contact me via email at cassandras@flatbush.school.nz..
Week 4 - Term One Continued
We had an amazing start to the week and it has continued to be full of fun, excitement and lots of new learning. I am pleased that we have had most children in Room 7 coming every day.
We have been spending lots of time outside enjoying the beautiful weather before summer comes to an end. We have also been pleased to welcome a new student Winter into our classroom and we look forward to teaching her about how awesome the Kakano Superheros are.
Today 25/02/2021 after reading we played with the water, sand and loose parts. During this time the children were able to tell me important rules that we should follow when using all of the equipment and how we can keep ourselves and each other safe. We spoke about ideas such as respect, problem solving, sharing and many more.
Welldone Kakano Superheros you are all amazing.
Joseph and Api enjoyed making music with their xylophones,
they even did some cool dancing. We spoke about the
letter X and how X can stand for Xylophone.
Api, Jasmine, Iris and Mrs Tito were all working together
to get water out of our water pump, sometimes it is quite hard
so we talked about how we can always ask for help.
Payton and Herman enjoyed playing with loose parts they
were seeing how many tyres they could stack up before it would
be over their heads. They had a learner from Room 2 helping them.
Week 4 - Term One
On Monday I was delighted to see most of Room 7 back at school. It was wonderful hearing their stories about what they did during lockdown.
So far this week we have started group reading and we have had lots of fun with outdoor activities that Mrs Boyd has been setting up for us.
We have also enjoyed handwriting, reading and learning about the letter Cc and let's not forget about our wonderful visit to the life education van where Room 7 was able to meet Harold the Giraffe.
Jasmine making soup with water and
flowers from Mrs Boyd's garden.
Room 7 meeting Harold the giraffe, whilst learning about how saying kind things to our friend can give us warm fuzzies and saying mean things can give us cold prickles.
Activities Children can do from home:
Week 3 - Term One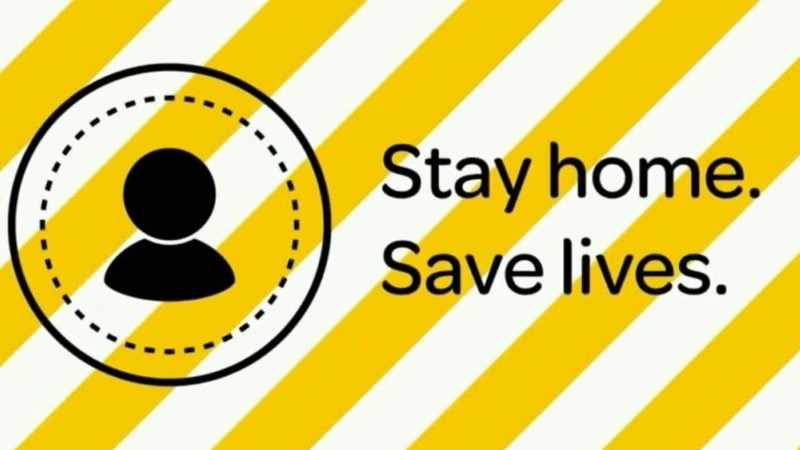 Kia Ora, Whanau. Last night our prime minister, Jacinda Ardern announced that Auckland will be entering an Alert Level 3 lockdown as of midnight last night.
This will mean that Flat Bush Primary School will be closed on Monday 15th February, Tuesday 16th February and Wednesday 17th February. We are hoping to return to school as normal on Thursday the 18th February however I will update you as we receive more information from Jacinda.
Please do not hesitate to email me at cassandras@flatbush.school.nz if you have any concerns or questions. All tamariki and whanau in Room 7 should also have received a text message from me last night so please feel free to contact me via text message if it is more convenient.
Week 2 - Term One
This week the Kakano Superhero's have been very busy. They have been exploring the new toys in Room 7 and learning how they can utilise these within their learning.
They have been learning valuable skills such as sharing, communication, problem solving and working with others.
Room 7 has also enjoyed Mrs Tito doing patch play with them after morning tea. Patch play is a programme that helps to develop children's language and encourages conversation, sentence structure and questioning.
Room 7 have all begun to make great classroom friends and Miss Shoemark is so proud of each and every one of them.
Welcome to Room 7, we are the Kakano Superhero's.
My name is Miss Cassandra Shoemark and I am the teacher in Room 7 for 2021. I am excited to learn about all of the tamariki in my class and learn about their whanau and wider community.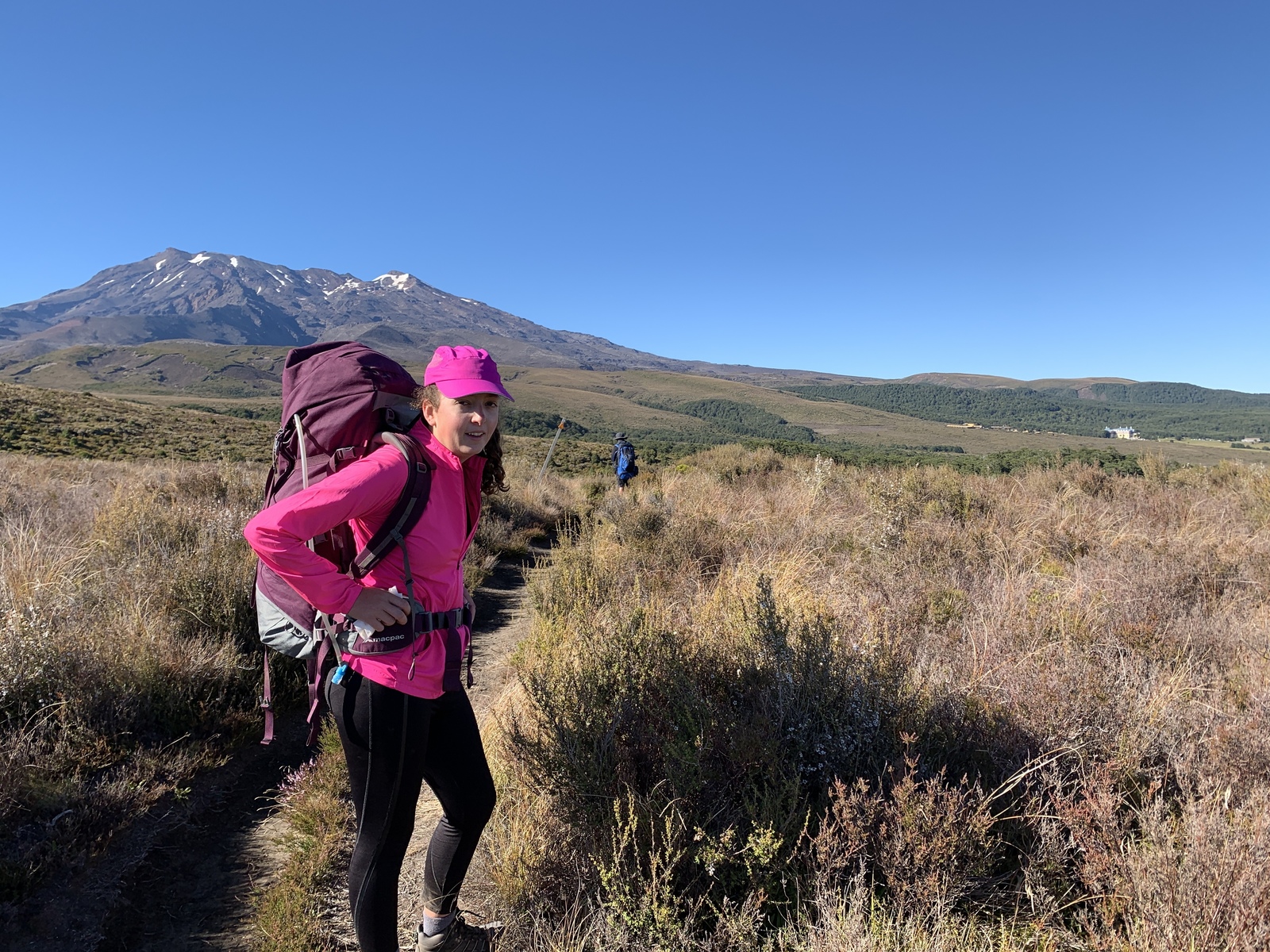 This year is my first year of teaching after completing my bachelor of education degree last year. Whilst completing my degree I worked as a teacher aide at Sommerville Special School for three years, during this time I worked with a variety of children with an array of diverse needs.
In my spare time I enjoy being outdoors running, hiking, swimming and cycling. I also love to travel and am very family orientated.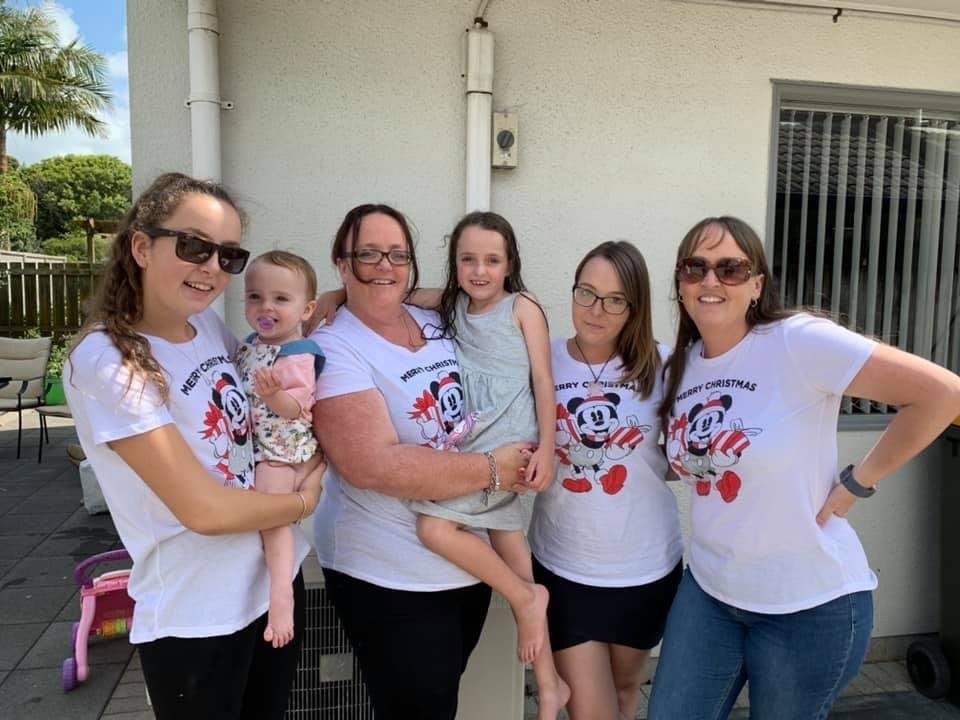 I am very excited to begin my teaching career with the lovely Room 7 and I look forward to meeting all of their parents/caregivers.
Please feel free to pop in and say hello or email me cassandras@flatbush.school.nz