Samoan Language Week 2020 - 25 May - 29 May
Room 23 singing Le Aute
Room 23 had a lot of fun learning le aute. We are proud of our performance. We picked some le aute which is the hibiscus flower and we used le pua which is the frangipani. Many thanks to Mrs Tupou, Bri and Vera for helping us learn the song.
Aso Lulu 27 Me
Faith from room 8 is reading - Fruit - Fualaua ina
Mrs Letele is reading 'O le 'Isumu ma le Fe'e
See if you can listen to the video and answer the questions below:
What is the relationship between the mouse and the octopus?
O le a le soo taga?
What did they go? -O fea e o i ai?
What happened at the beach? -O le a le mea na tupu?
Who jumped into the sea? - O ai na oso i le sami?

Aso Lua
Jack from room 8 reading At the beach
Room 8 singing an action song
Teachers learning Samoan language:
This week is Samoan Language week. Can you think of any great ways to celebrate this special week?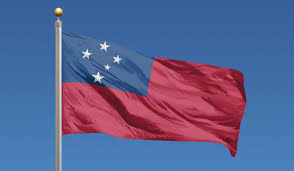 Can you learn the National Anthem of Samoa?
The National Anthem of Samoa
Samoa, tula'i ma sisi ia lau fu'a, lou pale lea;
(repeat)
Vaai i na fetu o loo ua agiagia ai;
Le faailoga lea o Iesu na maliu ai mo Samoa Oi!
Samoa e, uu mau lau pule ia faavavau.
'Aua e te fefe, o le Atua lo ta fa'a vae
O lota Sa'o lotoga,
Samoa, tu'la'i, ia agiagia lau
Fu'a lou pale lea.
English:
Samoa, arise and raise your banner, your crown;
(repeat)
Look at those stars that are appealing;
This is the sign that Jesus died for Samoa.
Samoa, hold your authority forever.
Fear not, God is our foundation
The West Coast,
Samoa, announce, please read
This is your crown.
__________________________________________________________________________________
Some ideas that you might like to try are:
Use the Samoan language activity book: link


Making a Samoan fale using leaves and sticks
Learn some simple phrases in Samoan:





Tālofa lava: Hello (formal)
Mālō le soifua: Hello/Good health
'O ā mai 'oe? How are you? (to one person only)
Manuia fa'afetai: Good, thank you
Manuia le aso: Have a great day
Tōfā soifua: Good bye (formal)



Room 8


Our class are going to make a paper tapa cloth .
Room 8 are going to create a video to post up onto our room 8 page on our FBS website about a Samoan myth and legend.
We are going to make some panipopo for us to eat :-). We will post some pictures and instructions for you to make some too.
You can learn :
The lords prayer in Samoan
You can learn:
The Samoan national anthem
You can learn:
Samoan food prayer - Tatalo mo le meaai
To practise counting in Samoan, click the picture below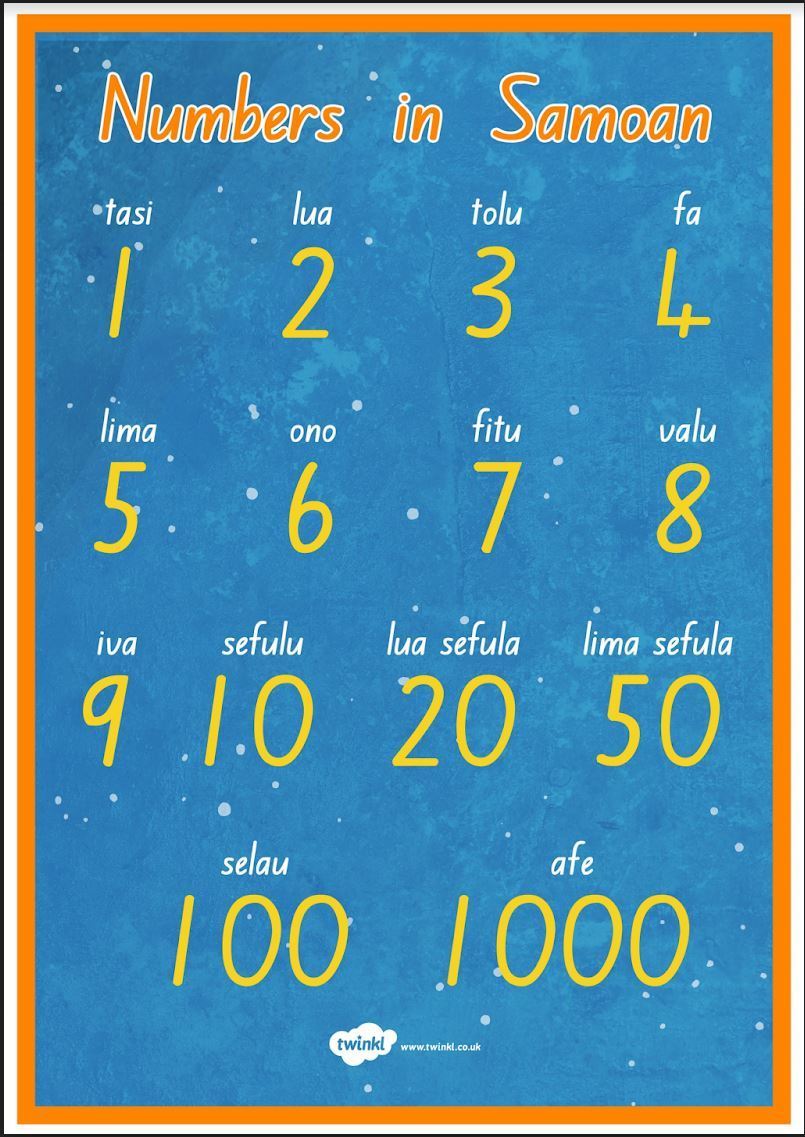 To practise the Samoan Alphabet, click the picture below
To practise some common Samoan phrases, click the picture below
If you are wanting to learn some simple phrases you can learn some from Ms Heather and Mrs Mokalei:
Here is a story read in Samoan by Mrs Letele:
Can you answer these questions? A mafai ona outou tali mai fesili nei?
Where is the safe place? O fea o le nofoaga malū ?
Why did the hen need a safe place? Aisea e su'e ai e le moa se nofaga malū ?
Where did she look for a safe place? O fea e su'ei ai se nofoaga malu?
What other animals are in he story? O ā isi manu na ei le tala?