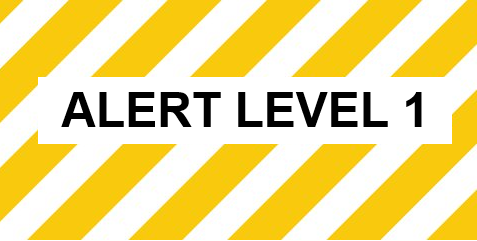 New Zealand reached Alert Level 1 at 12am on Tuesday, June the 9th. This is testimony to the hard work, effort and sacrifice of all New Zealanders. Well done everyone.
At Flat Bush School we have worked within guidelines set by the Ministry of Health and Ministry of Education.
A huge thank you to all of our FBS whānau for your support during this time, it has been very much appreciated by all staff.
As we move forward and begin our time in Level 1 we have some important updates to share with all of our FBS whānau and our school's wider community.
We are open from 8.30am to 3.00pm and intend to provide the safest environment we are able to for your children.
Some of these changes will be familiar as we introduced them during Alert Level 2.
These safety measures include:
If your child is unwell please keep them at home until they are better

Strict hygiene practices have been taught and will continue to be implemented

Physical distancing will be encouraged where appropriate

Increased cleaning which is in place already will continue

Hand sanitiser is available in all classrooms and learners will be used on entering at the start of the day, and after all break times.

Flat Bush Road and Bairds Rd gates will be locked between 9.30am-2.30pm each day to ensure we do not have people using our school as a short cut

Staggered end of day times: Our Juniors will end the day at 2.50pm, our Middles at 2.55pm and Seniors at 3pm
We will continue to communicate with you over the coming weeks and keep you updated on developments.
Thank you for your ongoing support of our school staff and school community.
Flat Bush Forever!!