Enthusiastic Ninjas
Room 6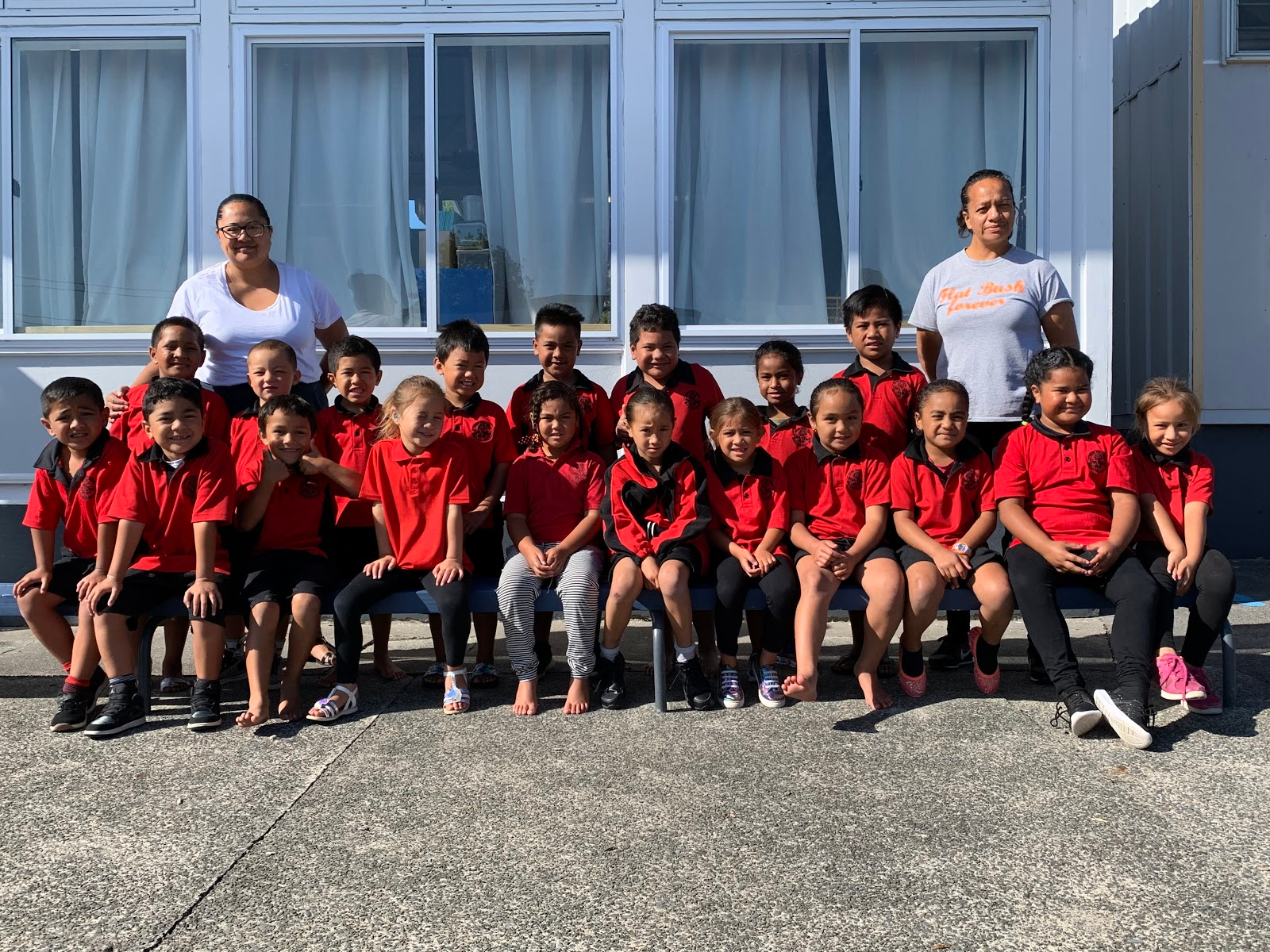 WELCOME BACK!
Term 2, Week 7
Monday 25 May - Friday 29 May
Talofa Lava
It is Samoan Language week and in class we have done a couple of things to honour our Samoan community. We have written stories about Sina and the Eel, we drew pictures about our story and we made Sapasui (chop suey).
Sina and the Eel
Before we wrote our stories, we spoke about the story in parts. We had to brainstorm our thinking before we could write.
| | |
| --- | --- |
| In the beginning.... | |
| Next... | |
| Then.... | |
| At the end.... | |
Here is a picture of one of the many brainstorms.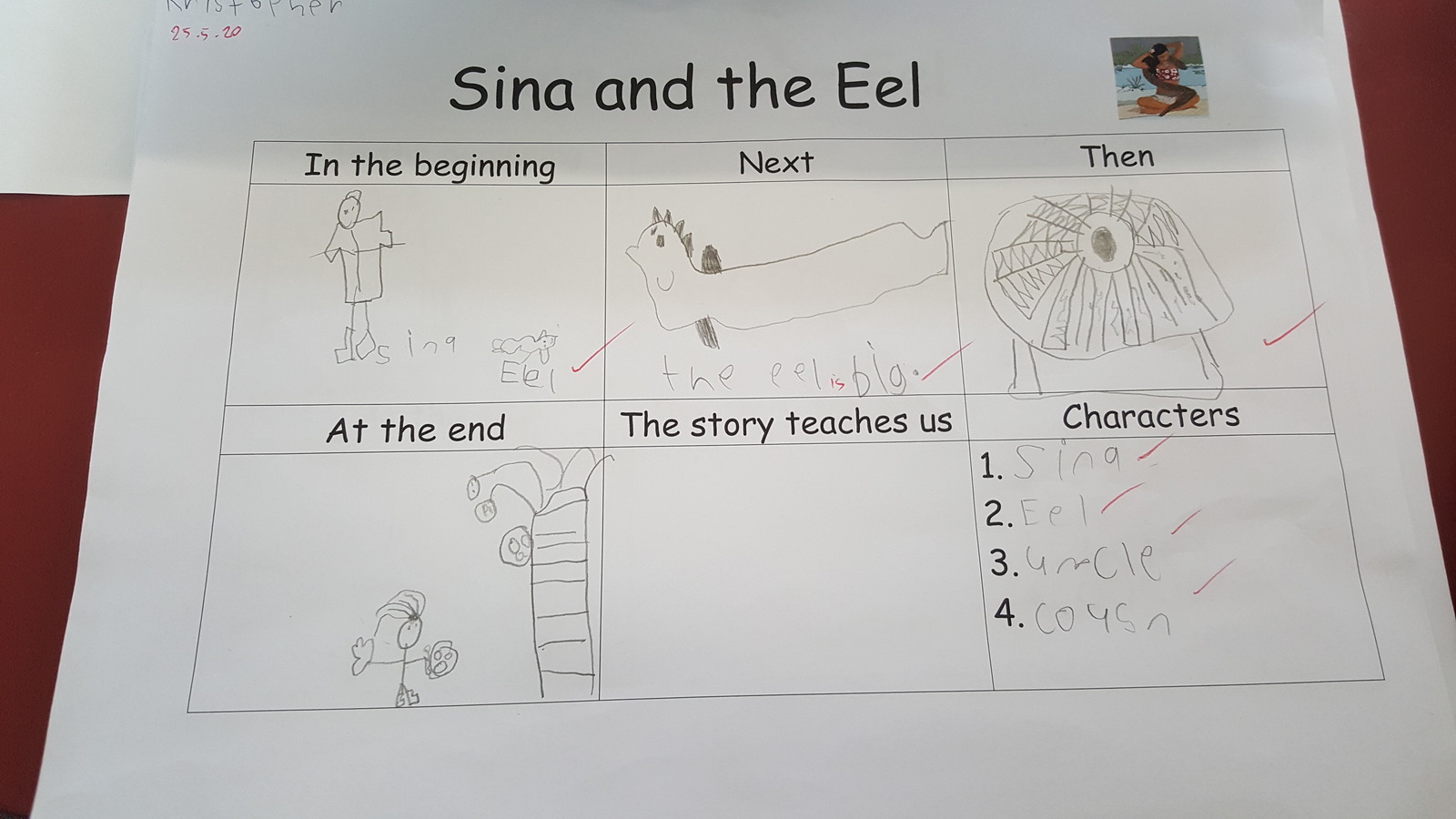 We were then confident to rewrite stories of Sina and the Eel by ourselves. Click on the buttoned links to listen to our stories. Enjoy.
Sapasui with Room 6
I didn't take a photo, but the children designed their own place mats to eat on. They drew pictures of the ingredients needed to make a Sapasui. You can see their place mats in the pictures.
We need....
What we did
1. We fried the garlic and onion in the big pot.
2. We added the meat and salt to flavour
3. We then add the moist vermicelli to the pot
4. We added the mixed veges
5. Keep stirring
6. We added soya sauce
BIRTHDAY SHOUT OUT!
Sumaringa turned 7 on Sunday 24th May. Happy Birthday Sumaringa. We hope you had a wonderful day.
_______________________________________________________________________________________
Term 2, Week 6
Monday 18 May - Friday 22 May
20 May
Kia Orana
Today we talked about how we are missing our friends and decided to write letters to them. We spoke about adding questions to our letters and telling them how we feel.
There are more messages to come. We are still working through the rest of the letters to our friends and I am hopeful we will be able to post the rest tomorrow. (A typical letter writing lesson takes two - three days).
Here are some finished messages to our friends below. They read out their letter and showed how brave they were. I am so proud of what they have done.
Ms Elizabeth Heather
p.s: Please excuse the background noise. We made these videos over two days, during lunch eating break and just before the end of a learning block.
A special message to our friends
Click on the buttoned links
Keeping ourselves safe at School
Yesterday we spoke about keeping ourselves safe at school. We came up with a few ideas. Here are some pictures below.
18 May
Kia Orana - Welcome Back!
It was great to see some tamariki back at school today. We were able to catch up and see what we have been up to. It sounded like the children missed being at school and couldn't wait to come back. Here are some pictures of what the kids did today.
I will keep our page updated each day. I am looking forward to seeing our tamariki this week.
Remember the children are to bring a packed lunch, a water bottle and their book bags back to school.
Take care and whatever decision you make today is the best decision.
Ms Elizabeth Heather
In the morning
Are you ready for school?
______________________________________________________________________________________
Term 2, Week 5
Monday 11 May - Friday 15 May
14.5.20 Kia Orana
How are you all? Parents, you have all done a marvelous job supporting your child's learning at home. I have not seen the children since 23rd March. That was such a long time ago. Well the anticipated wait is nearly over. A reminder school will re-open on Monday 18th May at 8.55 am.
What to bring to school on Monday?
1. A packed lunch and a drink bottle.
2. Children's book bags and school reading books. All books given by the government can stay at home.
3. Something the children would like to share while they were in lockdown - a piece of work they have made, coloured in or written about, a recipe or a photo. I will be sharing photos from the website from Sarah, Jonathan, Cleo, Majoris, Sitiveni, Paul, Lizahn and Izahbelle.
I am looking forward to seeing our Enthusiasic Ninja learners on Monday.
Bye for now and take care
Ms Elizabeth Heather
BIRTHDAY SHOUT OUT!
Happy Birthday to Izahbelle who is turning 7 on Thursday 14th May. I hope you have a wonderful day.
Come and see what our Tamariki have been doing at home
Lizahn's Happy Bubble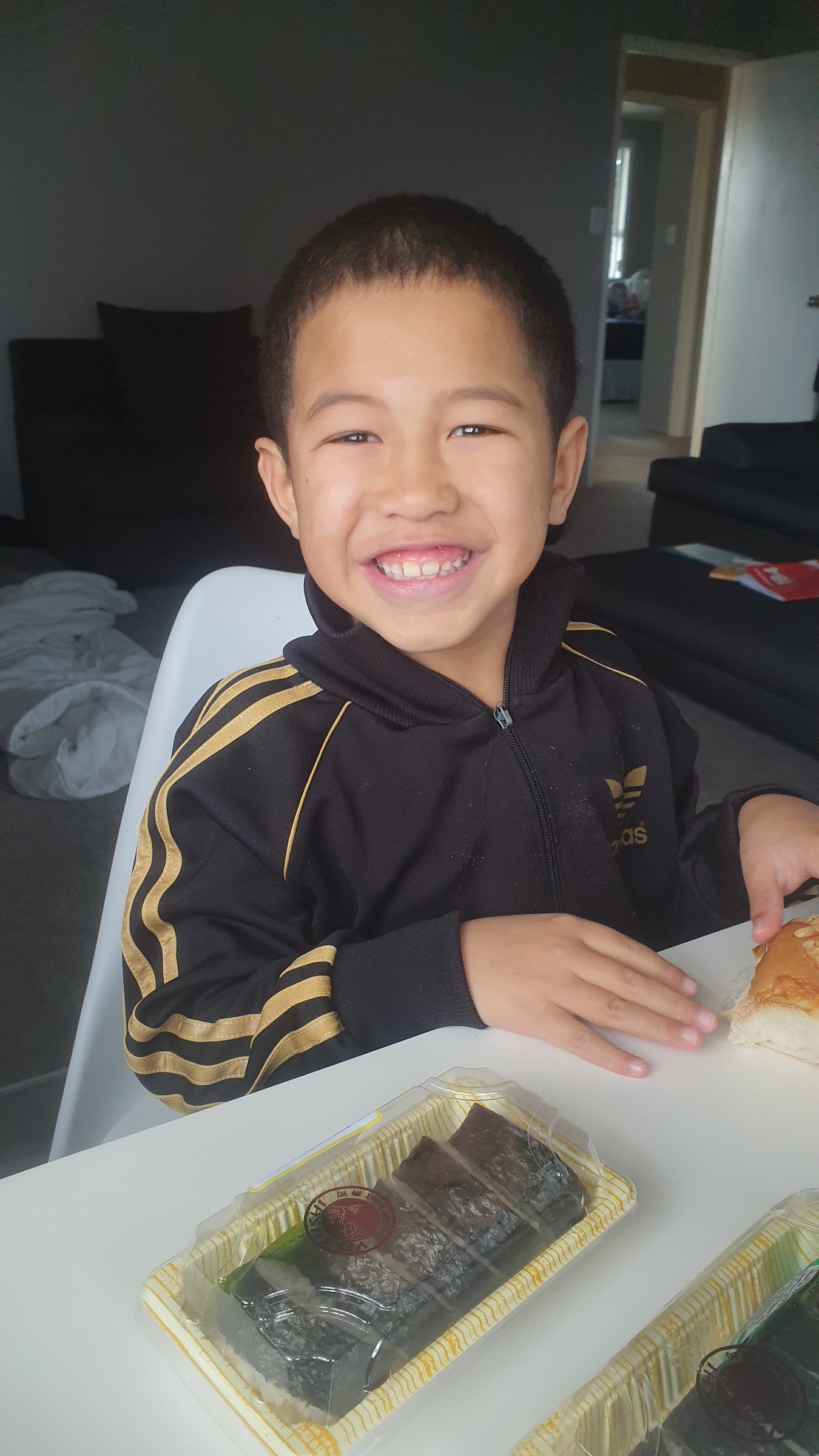 Lizahn you have a fabulous smile. Your lunch looks delicious. I can't wait to see you next week Monday - Ms Heather.
Majoris' Learning Bubble
| | |
| --- | --- |
| Majoris worked on some Math addition and subtraction problems | She worked on naming objects with colours |
| Majoris helped prepare the pancakes and put it on the plate | Majoris learnt about rugby |
| Majoris helped Dad and her brother to cook the pancakes | Majoris enjoyed some colouring too |
Majoris you are a STAR! Thank you for sharing your Maths work and your cooking skills with us. We are looking forward to talking with you about how you made those fabulous pancakes. Keep up the amazing work - Ms Heather
Sarah is determined
Sarah's Dad writes: Sarah continues to work on her learning pack and she completes online activities. We enjoy playing Fish and matching words most nights. She is excited to learn sign language. Sarah is excited and can't wait to return to school.
Thank you for sharing your learning with me this week Sarah. I really like how you have continued to work so hard throughout lockdown. You should be so proud of yourself. I know I am very proud of you. Sarah I cannot wait to see you on Monday. Keep up the wonderful work - Ms Heather

11.5.20 - Kia Orana
I hope all our Mums had a great day yesterday and they were able to relax. This week, is Week 5 and Distance Learning at home is still preferred. Today, we will hear from our government and see if we will be moving into Alert Level 2. Once we find out, I will make contact.
A special mention to our families who have kept us all updated by sending photos of their children while learning from home. When your child returns to school, they will be receiving a Gold Card. A huge thank you and well done!
Cleo, Jonathan, Sarah, Majoris, Izahbelle, Paul, Sitiveni
In particular, Cleo, Jonathan and Sarah have kept us updated each week. You three will be receiving extra gold cards and a prize
Have a great week and take care.