Te Arahanga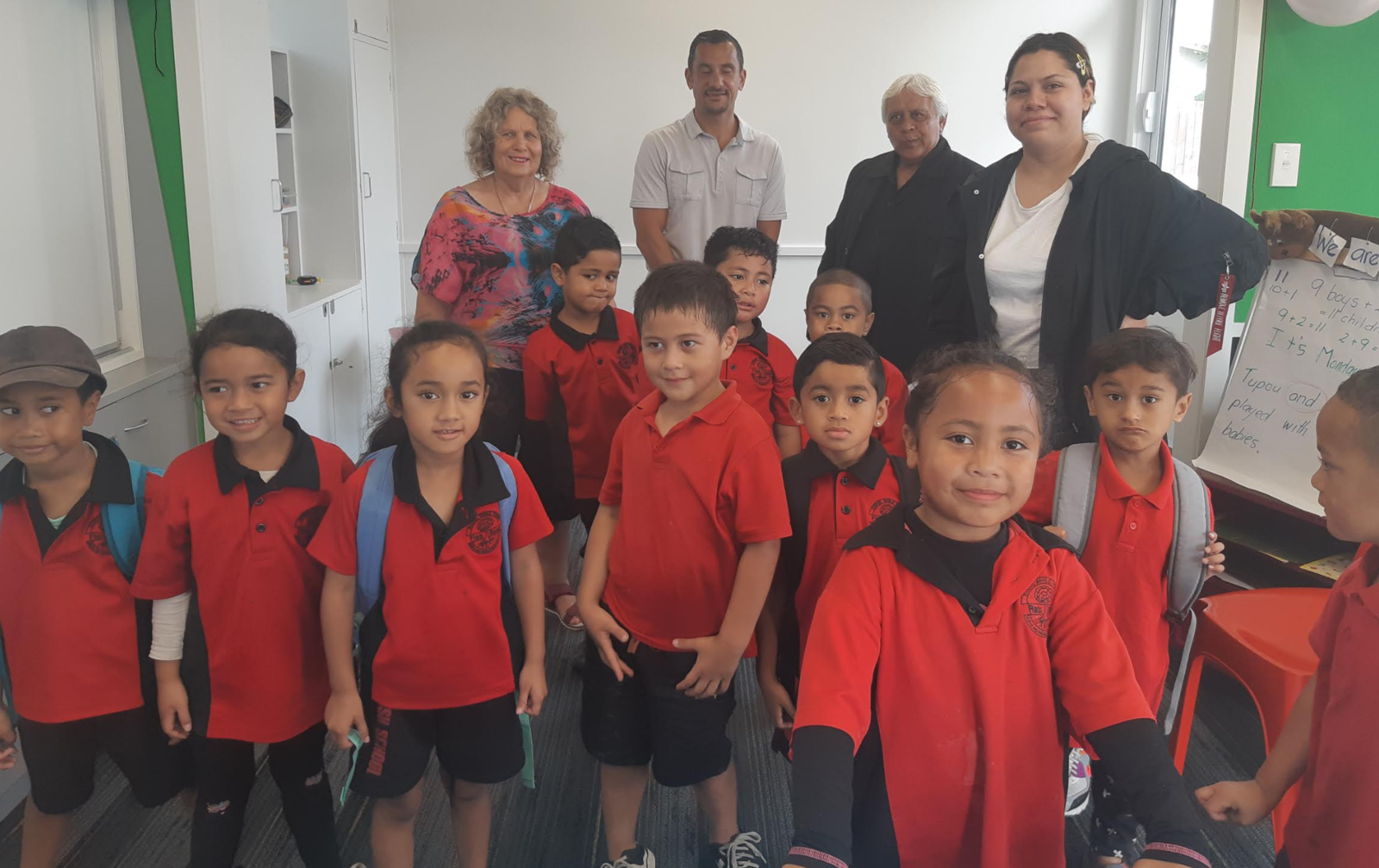 Samoan Language Week
Room 23 had a lot of fun learning Le Aute. We are proud of our performance. We picked some le aute which is the hibiscus flower and we used le pua which is the frangipani. Many thanks to Mrs Tupou, Bri and Vera for helping us learn the song.
Week 2 Term 2
Happy Friday Everyone,
Our Room 23 learners have been working hard on their distance learning activities. Check out the video clips below of Lizzy counting, doing push ups and reading at home. A huge THANK YOU to her family for sharing her home learning with me!
Have a wonderful Anzac week and keep safe and happy in your bubble!
Fiona Mafile'o

Week 2 Term 2
Te Arahanga Room 23
Hello Everyone,
We are now into week 2 of learning at home! I hope everyone is still well and happy. This week Mr Avatea has put a Timetable on the school page. Remember the timetable is just a guide for you. If your family has other things to do, or likes to do things at different times, that's fine. There are lots of things you can do – just pick one from each of the school values that your family would like to do.
Remember the Free to Air TV programmes are really good and interesting.
You can listen to lots of stories on line or cuddled up to someone in your bubble.
You should have received your pack from the Ministry of Education. I hope you are having fun doing the work in these. They look so good. I would love it if you could send me some photos of you doing your work.
I will ring each of you this week to see how you are.
I have been very busy painting my kitchen, doing the garden and staying in touch with my friends and family on the phone. Thank goodness they are all well.
This morning I went for a walk around the garden and picked up some colourful leaves. It's Autumn time now and the trees are changing colour and losing their leaves. You could find some on your walks around your neighbourhood. They are wonderful for sorting into colour, counting and making a lovely picture.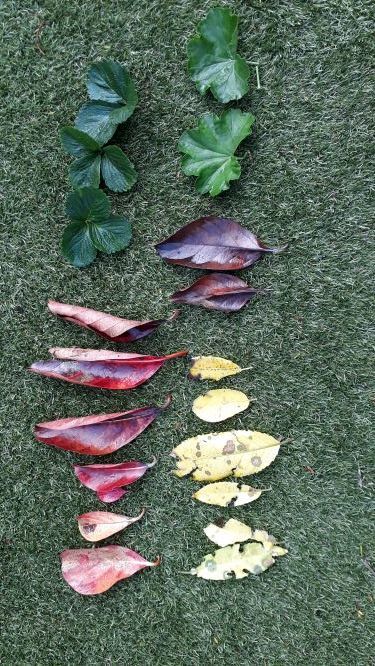 Another simple but fun activity is the spoon and potato race. Racing each other outside around the house is fun. My grandsons love to do this.
I will share with Mum this very, very easy no fail chocolate cake. You could make it with her. This still my children's favourite and we have made it thousands of times! I used to x4 the recipe and make it in a roasting pan.
Chocolate Cake
1 cup flour 2 eggs
1 cup sugar ½ cup milk
3 tbsp cocoa 85 gms (3ozs) melted
2 tsp baking powder butter
Beat all ingredients together until smooth. Bake at 160 for 45 mins. Yummy!!
I hope you are are all safe and well. If you are in need of help please contact me or ring one of these numbers that are also on the school web site.
Auckland City Mission Foodbank

- If you need a food parcel call ACM 09 303 9266 and speak to the Crisis Care team. You will then be given a time to collect from ACM distribution centre at 15 Auburn Street, off Boston road in Grafton. Everyone must take ID with them.

Salvation army food parcels

- Contact the Mt Wellington Salvation Army Community Ministry 09 379 7615 – or their local Salvation Army Community Ministry (ring 0800 53 00 00 to find your local ministry). You will be given a time to collect your food parcel.

Presbyterian Support Northern

- Call 09 309 2054 to arrange a pick up at 8 Madeira Lane, Grafton. Strictly no walk-ins and collections are strictly between 11-12am Mon-Fri.

St Vincent De Paul in Newton Branch

– Call 09 815 6122 or email –

Auckland@stvinnies.co.nz

and they can deliver a food parcel.

Nga Whare Waatea Marae

- Open Mon-Fri, 10am-2pm. Head to the Marae at 31 Calthorp Close, Mangere with ID. Wait in car and staff will get to each person one at a time, asking relevant questions as needed.

Hills Church on Hillsborough Road

can be emailed at

office@hillschurch.nz

Please provide details on your needs and they will do their best to provide a food parcel. Hills Church has also offered to go shopping for those that cannot leave home due to self-isolation if needed
Have a wonderful week and keep safe and happy in your bubble!

Fiona Mafile'o

Week 1 Term 2
Greetings everyone
It's Mrs Mafile'o writing to you. I hope you are all well and staying safe. I also hope you've had a lovely holiday with your family in your bubble.
I have been spending time with my daughter and grandson and my partner. The rest of my family have had to stay in their own homes. Some of them returned from overseas. It's been very strange waving to them from the gate as we drop food off for them. It's hard not to hug my little grandsons but I'm very thankful they have remained well and are happy doing all kinds of things in their home. Each day their mother has been doing some art activities with them. For the first 14 days after she returned from America she had to skype them. It was so hard for them not to be able to stay with her and hug and cuddle her.
Usually school would be starting again but we have to stay at home in our bubble to keep safe from getting sick. We can still do some fun things.
Here are some fun things you could do at home:
Draw a picture of who is in your bubble
Play simple card games together (e.g., snap and go fish)
Plan a meal with mum and help cook it for the family
Read stories together
Play some outdoor games together
I know my grandsons will be saving their Easter egg papers to make lovely colourful pictures. Remember we painted fish last term after going to the beach. Perhaps you could make some fish to go on our big picture in the classroom.
I have been doing lots of gardening. The weather, up until now, has been so lovely. It's been so quiet with no cars and how wonderful it is to hear the birds singing in the trees.
I know you've all been playing lots of games with your family, watching movies, going for short walks, and helping mum and dad look after everyone.
I so look forward to seeing you all again but, until then keep safe and stay in your bubble and most of all have fun.
With lots of love to you all from Mrs Mafile'o
My Grandsons waiting for me to

drop off food for them!

Mrs Mafile'o trying to do pushups
Feel free to email me fionamh@flatbush.school.nz or contact me on 021 133 7711.