Mindcrafters
Together we build our brains to grow and learn.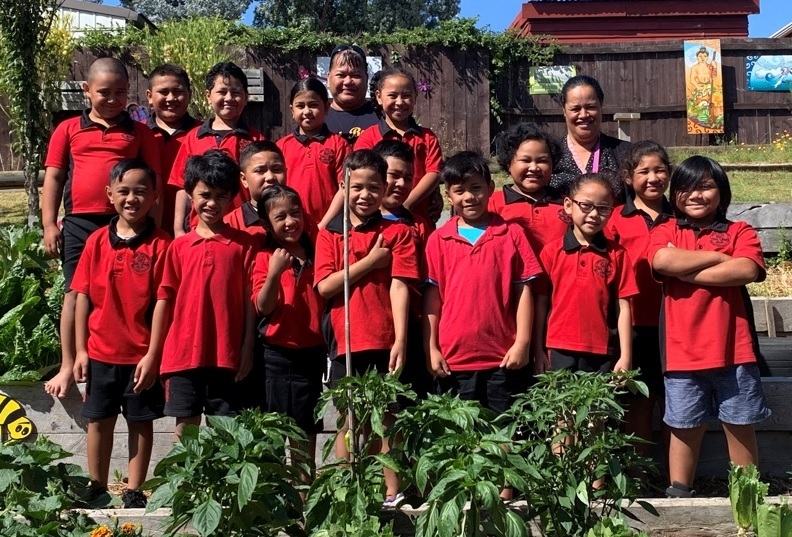 Kia Ora, Kia Orana, Talofa lava, Malo e lelei, Fakaalofa lahi atu and Namaste
Welcome to our wonderful learners and your families. I hope you have all had a great staycation (holiday at home) and are safe and well. I encourage you to continue being positive and kind towards everyone in your bubble.
This is a great opportunity to grow our brains.
Short message from Mrs Ezekiela
My email address is naomie@flatbush.school.nz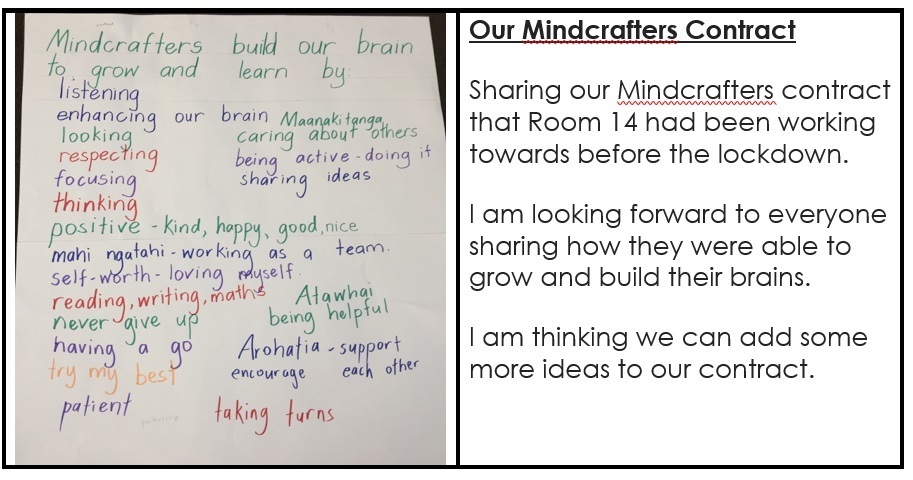 Hi Mindcrafters
Just a little survey to see how everyone is feeling. Sorry just figured that the link in the photo did not work. Oops. Try again and click on this link.
Week 8 (2nd June to 5th June 2020)
Welcome to week 8. More photos of learning will be posted this week. I will keep you updated.
Week 7 (25th May to 29th May 2020)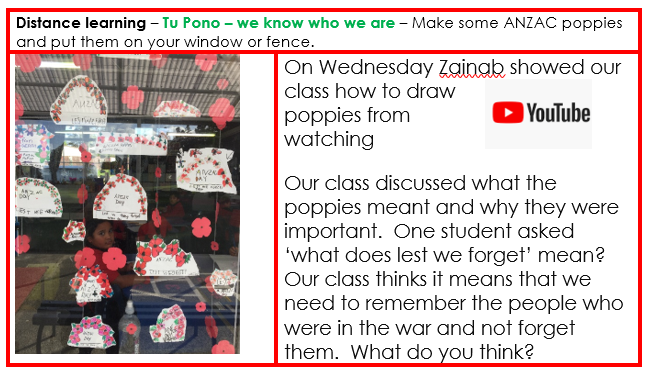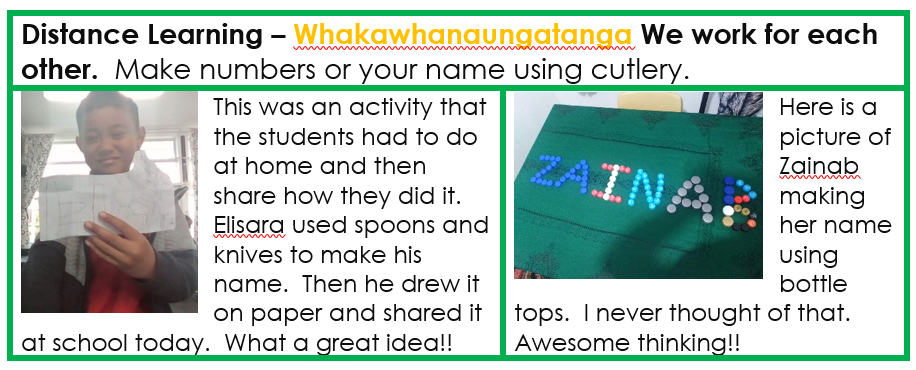 More Bubble Pictures
Week 6 Update
Our Bubbles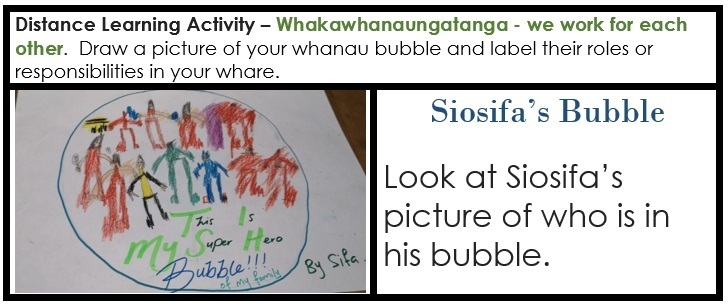 Siosifa explaining who is in his bubble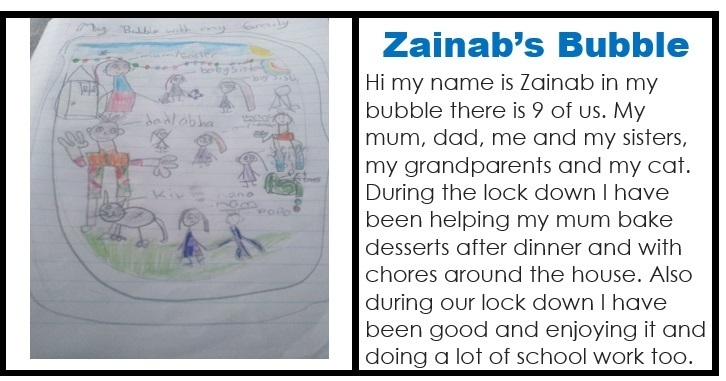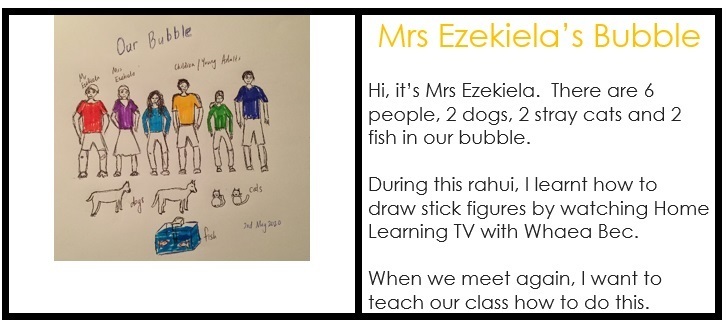 Week 6 (18th May to 22nd May 2020)
We are back at school. Yay!
This week our focus is on re-connecting and checking how everything went for everyone. One thing we are going to do together is draw pictures of who was in our bubble and upload these to our web page. We will keep you updated on our web page.
Week 5 Update
This week has been interesting and I got to google meet with 3 students, which was very good. However, once we go back too school, one student is going to teach everyone to use google meets. We are looking forward to going back to school.
Google Meet

Elisara and his brothers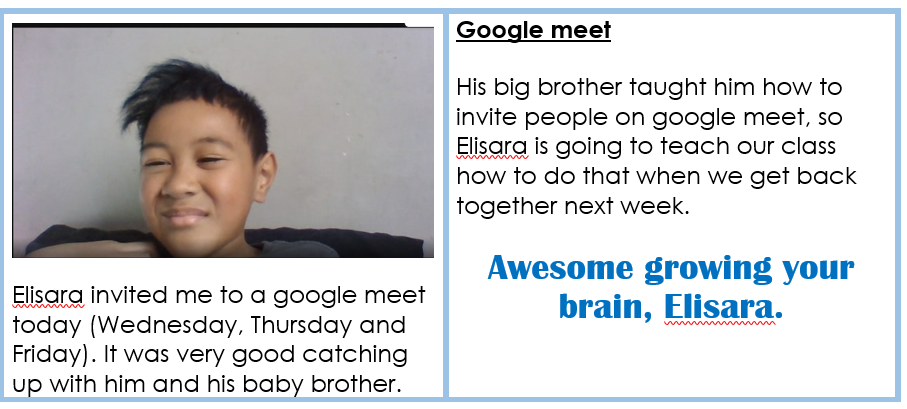 Catching up with Zainab
Hello Nyreen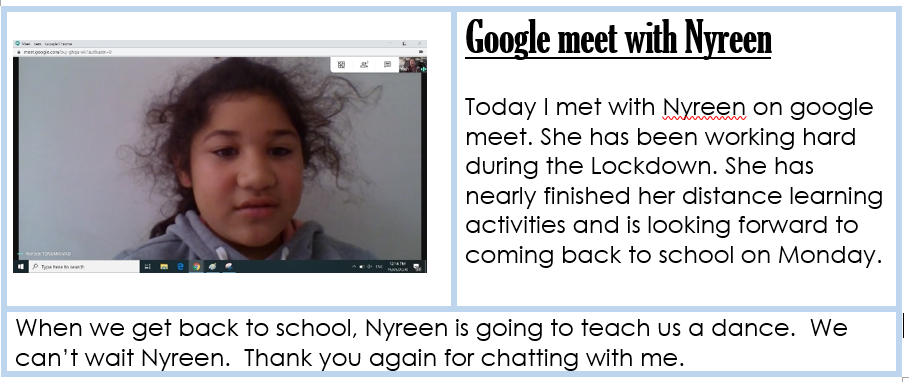 Week 5 (11th May to 15th May 2020)
Welcome to week 5 of distance learning. We are currently waiting for the announcement from our Prime Minister, Jacinda Ardern and her team to find out whether we are moving from Alert Level 3 to 2.
It is official everyone - school will be opening. Woohoo!!
On Monday Jacinda announced that we are moving from Alert Level 3 to Level 2. Well done, New Zealand and our community for all your hard work and support with distance learning. This means Flatbush will be opening on Monday 18th May from 8.30am. More details about how this will look is on this page.
We are looking forward to seeing you all again. We hope you are all looking forward to coming back to school. Yay!
Week 4 Update
This week has been quiet online, but hopefully that is because everyone is busy doing the distance learning activities from the Flatbush website.
Mother's Day - Sunday 10th May
What did you do for that special lady in your life to show how much you care and love them?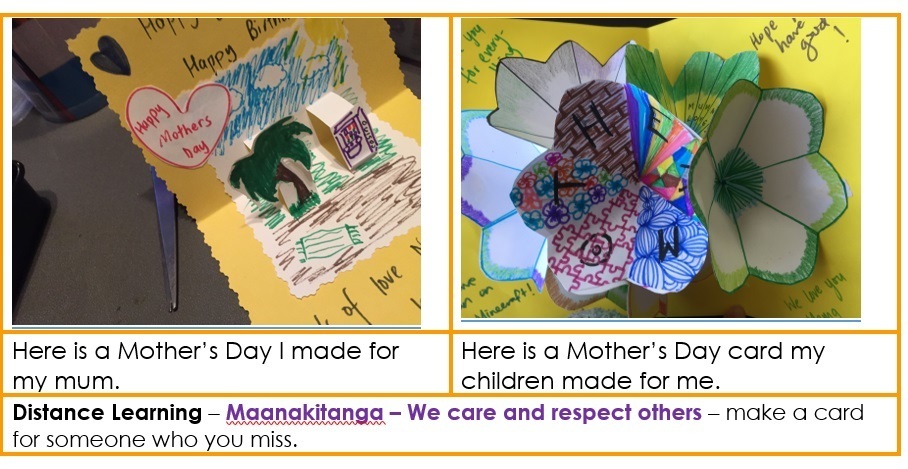 Week 4 (4th May to 8th May 2020)
Welcome to week 4 of distance learning (learning from home). Check out the Flatbush activities for weeks 3 and 4. The activities are based on our values and you should try to choose 1 activity from each value every day. You can choose more than 1 each day.
Also, continue with the learning activities in the Ministry of Education pack and the home learning activities from school. Remember to tune into home learning TV on TV2 +1, TVNZ on demand from 9am to 3pm, Monday to Friday.
This week I learnt how to draw stick figures from Whaea Bec's daily diary sessions from home learning TV usually on at 2.40pm. So I have included a picture of who is in my bubble (above).
Week 3 Update
This week I chatted with Elisara online about how he was doing in his bubble. It was great catching up. I can see eight students have been working on Studyladder. Awesome learning, keep it up. Grow, grow, grow your brain.
How to make playdough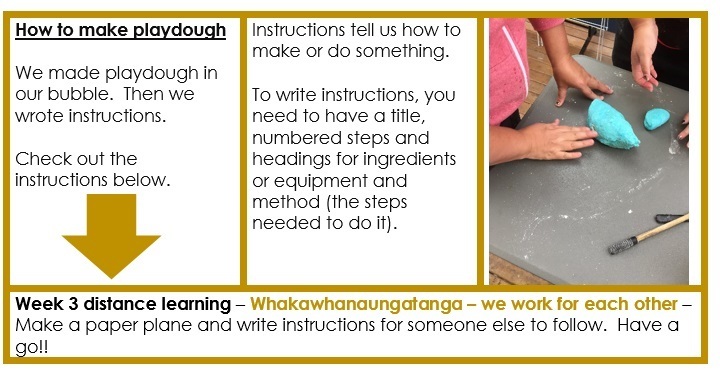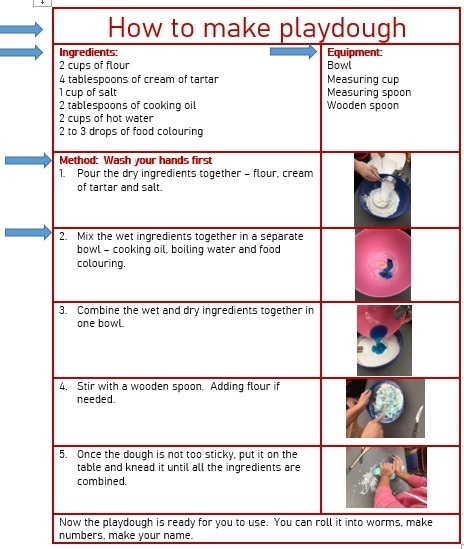 Week 3 (29th April to 1st May 2020)
This is week 3 of distance learning. On Monday 27th April at 11.59pm, we move out of Alert Level 4 into Alert Level 3 for two weeks. School will re-open on Wednesday 29th April. However, only send your child/ren to school if you are unable to look after them, while you return to work. We must continue to stay in our bubbles, whenever we are not at work, school or buying groceries.
New learning packs will be available for all families that need more resources to work on at home. These can be collected from the school library on Wednesday the 29th of April. Check out the Alert Level 3 page on the front page (click on this link).
Week 3 activities are on the school's distance learning web page. Remember to share your photos from your school email address.
A reminder if you need a food parcel, ring this number, Auckland City Council help line 0800 22 22 96. It may take a few days, but it will be delivered.
Siosifa and maths learning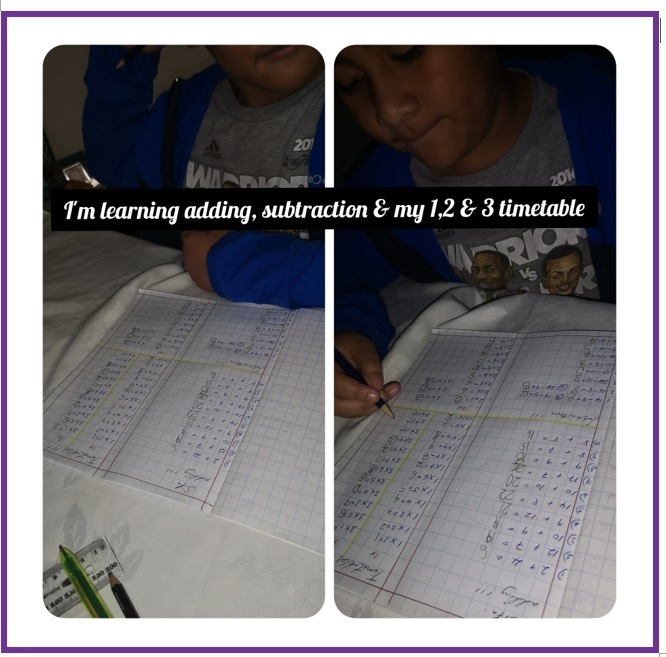 Update on Week 2
Some students have sent photos of learning in their bubbles. Mindcrafters, if you are able to, please send some photos of what you are doing in your bubble for our web page.
Anzac Day (Saturday 25th April 2020)
Zainab showing Anzac Display
Week 2 (20th to 24th April 2020)
Well that is week 1 done. Let's see what distance learning activities we have for week 2.
FBS front page - There are new distance learning activities for week 2, these align with our school values. Have a go and have fun.
Home learning TV - watch the home learning activities on TVNZ 2+1 and TV OnDemand.
This week I have spoken to some more families about how they are going during this time. The general feeling with the children are that they are enjoying distance learning using the home learning packs, watching the home learning TV and for some learning using the devices.
Our Mindcrafters have been enjoying working hard on the distance learning activities. Have a look at what they are doing.
Siosifa and Alisi in their learning bubble
Siosifa and Alisi have been reading, writing and doing some addition. Thank you for the photos, they are lovely. Siosifa I like your haircut and I can see your brain growing.
Great focus!!

Zainab's Letter to the Prime Minister
An email sent by Zainab today. Super proud of you for sending some photos of your learning.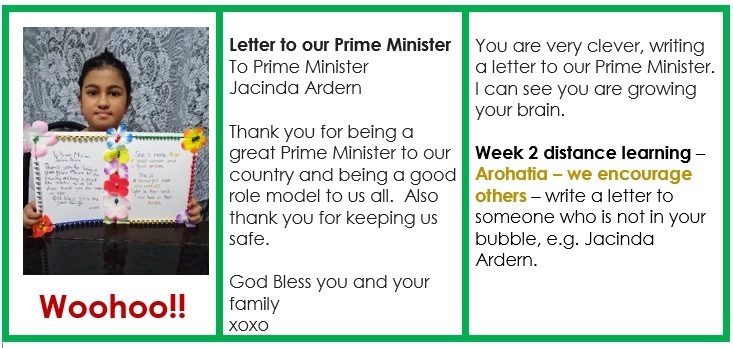 Update on Week 1
In week 1 I have received emails from 3 students in Mindcrafters. If you have a device, your email address and password are at the back of your home learning book. If not, then we can catch up in class when we can.
It was nice chatting to Nyreen online this week.
Week 1 (15th to 17th April 2020)
I am wanting to reconnect with everyone in this first week of term 2 and I have been wondering how you all have been and how I can help you. At the back of your home learning book in the school pack that was sent home, you will find your email address and your password. If you have a device, you can email me and let me know how you are. I am so excited!!
The beginning of this term will be a little different. Learning will be from home and activities will be shared on the school website and our class page. This is new learning for me as well and we will take it slowly and not stress too much.
As part of our distance learning (learning from home), here are some activities you can try this week. These activities are based on our school values and can be drawn or written in your home learning book.
Mahi Ngatahi (We work as a team)
Start each day with saying the karakia timatanga with your whanau.
Tu Pono (We know who we are)
Draw a picture with labels of who is in your bubble and write about what you have been doing with your whanau. As part of your physical activities, watch Les Mills Born to Move on TV2 at 3 o'clock. When we meet up again we can all share our favourite moves.
Whakawhanaungatana (We work for each other)
Make time in the evening to watch the news at 6pm with your family. Share one thing that we understand from it. Watch Amped on TV3 at 11.30am - try an experiment from Nanogirl.
Remember to be kind, stay safe and stay strong.