Room 13 The Golden Snakes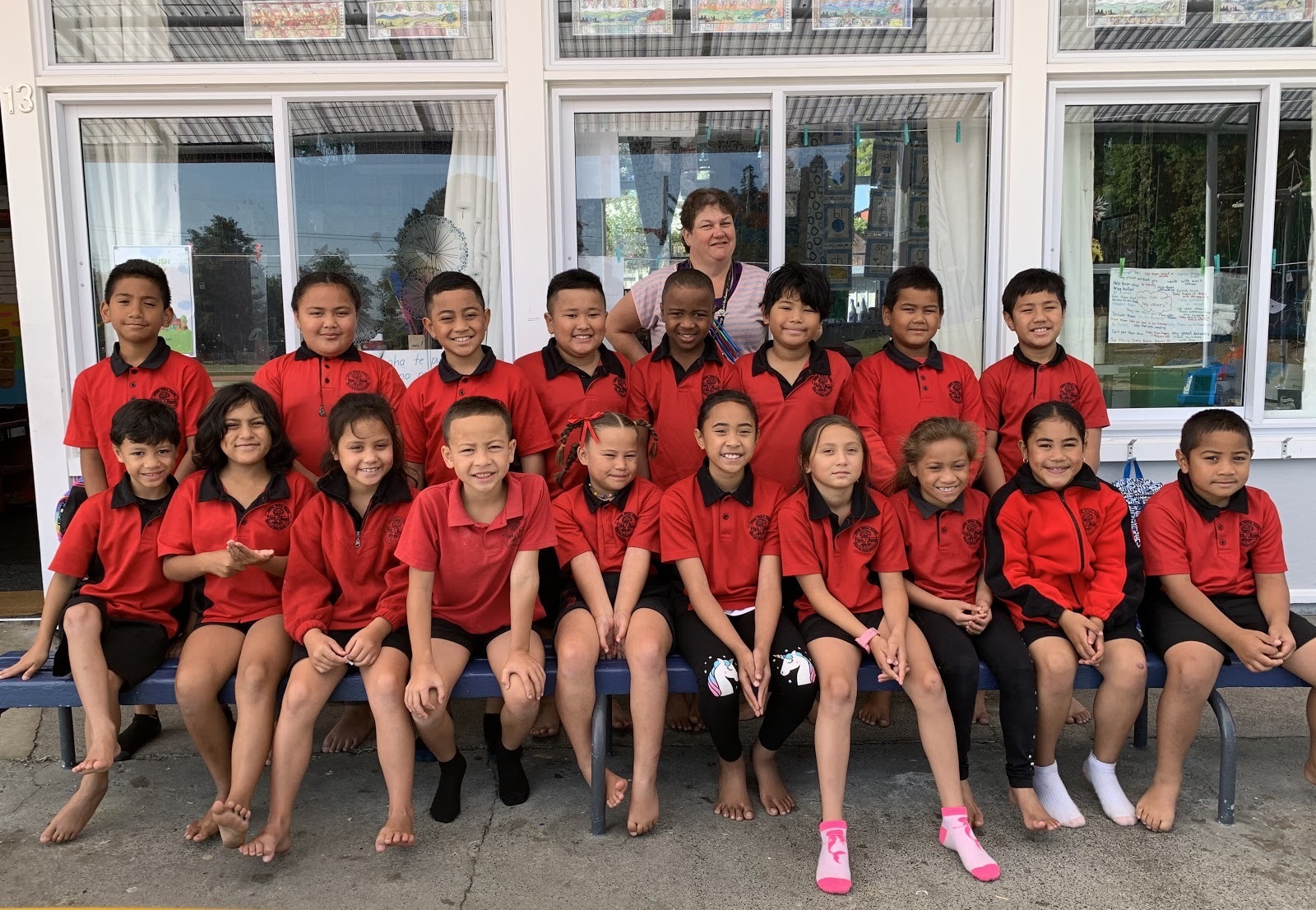 The greater our shine is, the greater our reflection on others.
The farther we slither in learning, the more our fangs sink into knowledge.
Our venom spreads to others, to share our ideas.
We are The Golden Snakes.
Ko te nui o te whiti, ko te nui o ta tatou whakaaroaro ki etahi atu.
Ki te tae atu ki runga i te ako, ka piki haere o tatou matauranga ki te matauranga.
Kei te horahia ta tatou whiu ki etahi atu hei tiritiri i o maatau whakaaro.
Ko tatou nga nakahi koura.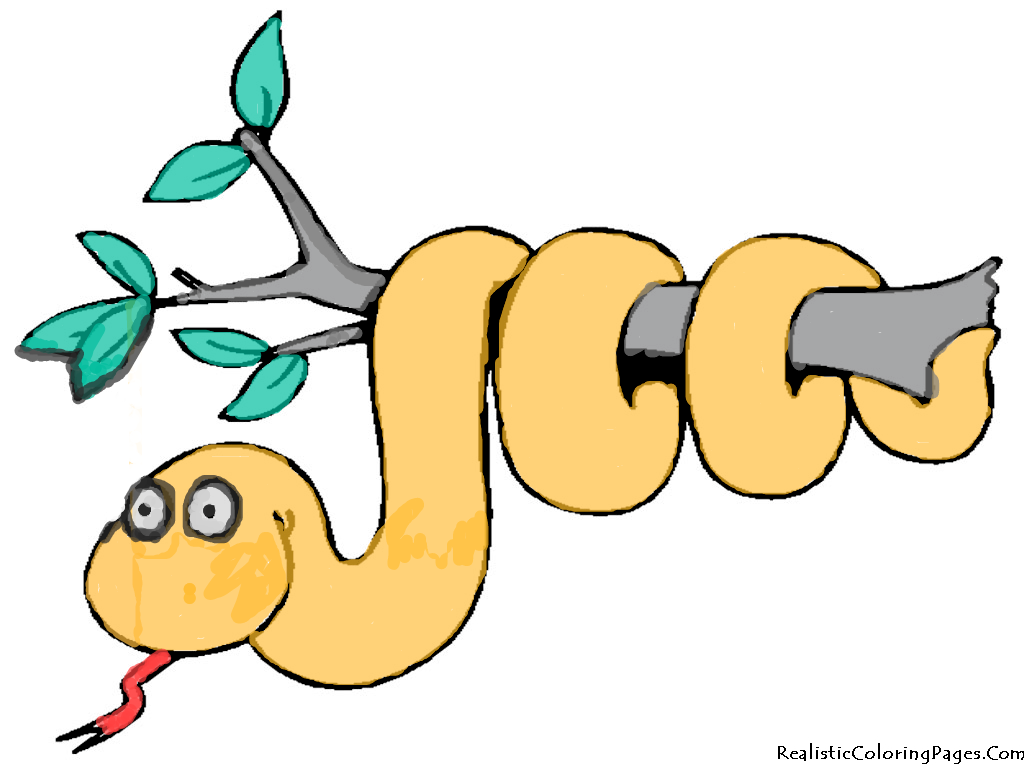 Week 8
We ended Week Seven by listening to our Class President Applicants. Today we heard their speeches again to refresh ourselves on what they want to do to make things better and easier.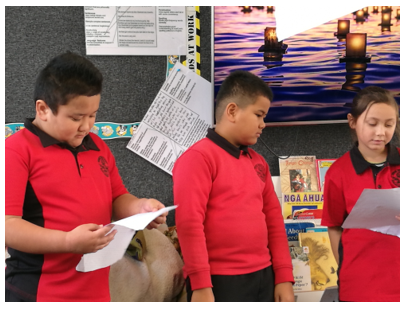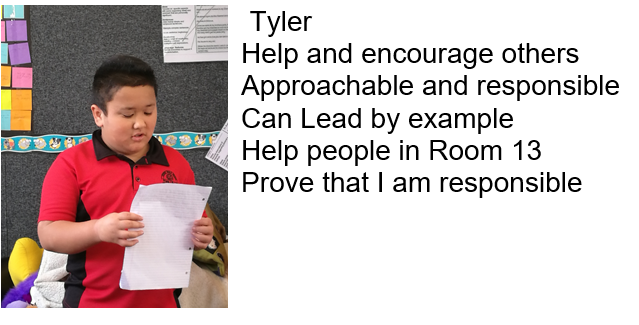 We had our voting today with 13 people in class. With 7 out of 13 votes, Miah is our new Class President. Our second vote was for Vice President and with 7 out of 13 votes, Tyler is our new Vice President. We will keep you updated with how things change in Room 13.
Miss Browne - Mama Snake
Friday 29 May 2020
The End of Week Seven and we are still missing several of our friends. We have done so much this week.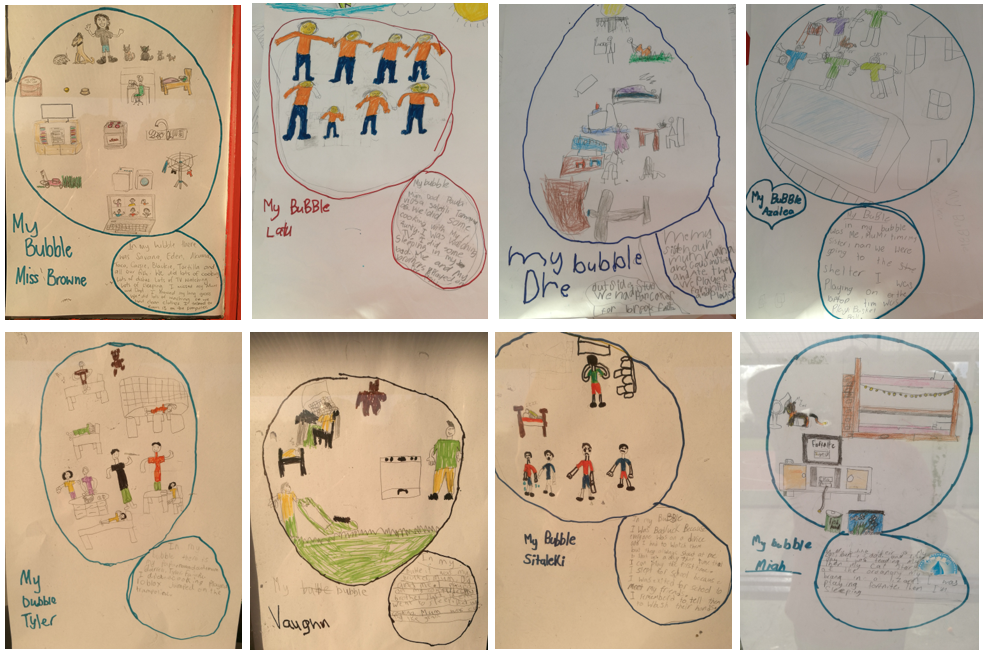 Room 13 has created a Newspaper with all the news that we heard while on Lockdown. We have drawn our bubbles and shared with everyone what we did with our Whanau during Lockdown. Using our rules for keeping safe we have created posters. Come and see our artwork on the windows of our class. Or even look at our work in this weeks newsletter. Even Miss Browne's work made it in.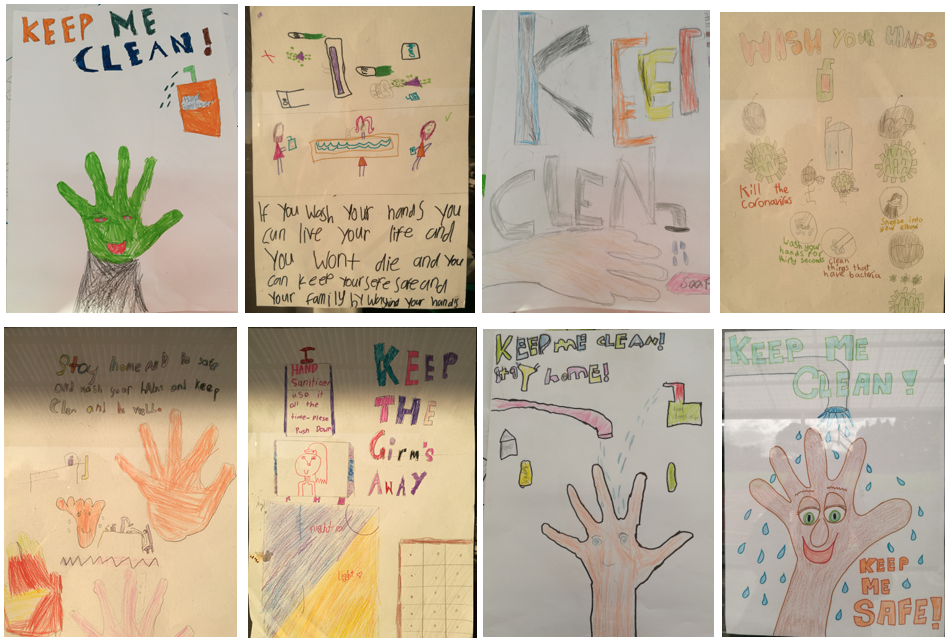 We even made a big mess in our class making faces using Nature. The class went outside on the hill and got lots of leaves, sticks and acorns to make faces on Black paper using PVA glue. It was fun and sticky. Things kept falling off so we had to make sure we used lots of glue.
Not only that but this week was also SAMOAN LANGUAGE WEEK. It was amazing to be learning new words and songs in Samoan. What a lot of beautiful colourful Samoan clothing we saw this week. We made a Tapa Cloth in class and talked about the different patterns and designs.


Today we also had speeches in class for Class President. We will be having our voting next week to see who will be Class President and Vice President. Good Luck to our applicants. Some very important things were brought up in their speeches, I hope you can fulfill all your promises.
Remember Monday is the Queen's Birthday. We are allowed to celebrate at home, so remember to come back to school on Tuesday 2 June. WOW, June already.
Enjoy your long weekend and we will see each other again on Tuesday.
Miss Browne - Mama Snake.



Welcome Back to School
Week 6: It was so good to see some Golden Snakes back at school yesterday. Remember to bring your Distance Learning Activities to School. I look forward to seeing more of you this week. Remember to wash your hands, cough and sneeze into your elbow and stay out of other peoples breath bubbles. Let's get back to school, see our friends and teachers and get back into learning and sharing our experiences.
We got this. Let's do it together.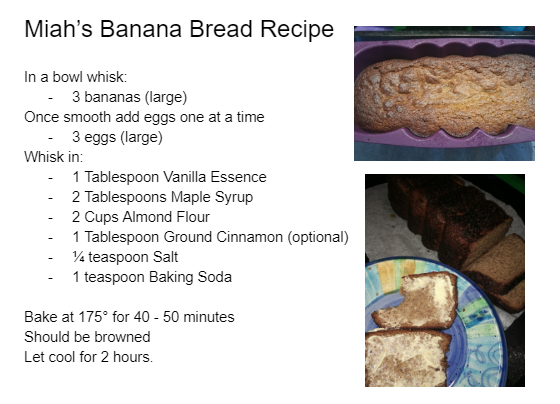 I know sometimes it is hard to join our online meetings. But I still want to know that you are doing okay. Please Click on this link and answer a few simple questions for me. Feel free to do this everyday.
⇉ I AM OKAY ⇇
Welcome to the weekend
You have worked hard this week. Make sure to have a great peaceful, restful, loving weekend with your Whanau.
Thank you to those who sent me recipes as part of our challenges this week. Keep sending them in. I am sitting in my Lounge halfway through the Marvel Movies Series. I have just finished Ant-Man. All I can smell in our house is the Beautiful smelling Banana Bread that Miah and her Mum sent me for her recipe challenge. I can't wait to try it. Next up is Tyler and his family's Chocolate Cake. I might have to share it with my Mum for Mother's Day. Check out the recipes and my photos of the finished dish below as I make them. By the way the Banana Bread is delicious.
Happy Mother's Day to all our Fabulous Flat Bush School Mothers. Staff and School Whanau feel blessed with your Whanau this Sunday. Have an amazing day.
❤ Happy Mother's Day ❤
Miss Browne
Mama Snake.
Keep in touch. Keep checking the Website for updates. Stay Safe. Keep Smiling. Keep Loving. Keep Supporting. Just being with each other is a blessing.
Welcome to Term 2. We will be seeing and doing things a little differently. It will be a learning curve for all of us. Take it slowly, do not get overwhelmed, everyone is here to help. Please don't forget to keep sending your photos to me.
Please keep safe. Check out this information about what Level 3 will be like. Click here
Week 5 activities: Good to see a few more of you on our learning programs. Try and join us for our class meetings. Follow you email for the link.
This weeks things to do. Click here for the link.
Week 3 and 4 activities: Keep trying to get on to your email for those who haven't. I have set up another meeting and sent you the link. I will keep adding meetings as we go. Please bring anything you want to share to our online meeting.
This weeks things to do. Click here for the link.
I have added some photos from term 1. Look at those awesome learners.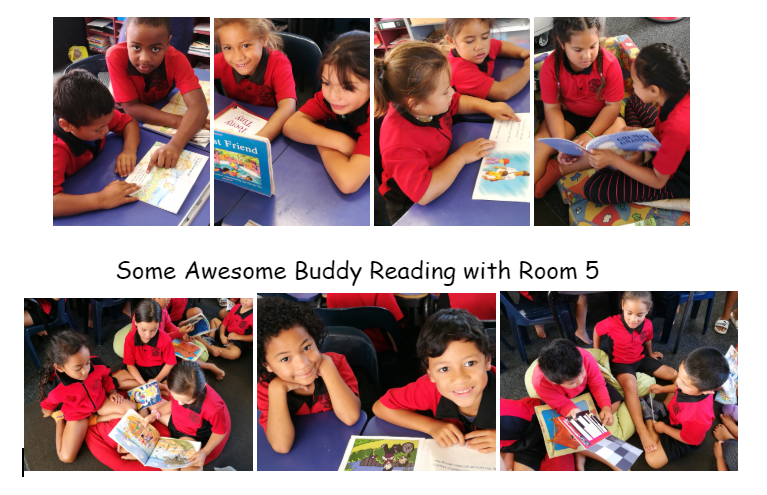 Keep up your outside activities.
Week 2 activities: Keep up your dancing skills at the bottom of the page. See if you can find some new dances that you can share with the class when we get back together.
Give some of these a try. Click here for the link.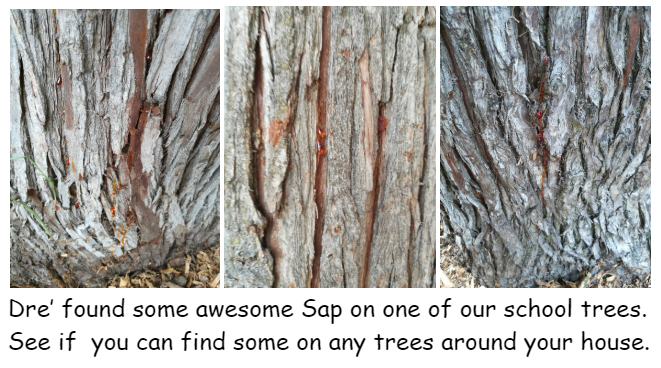 Week 1 Challenge:
1. Draw your family bubble with names or send a photo. Tell me about your Bubble.
2. Learn a dance & send me a photo/video. Click on the links below and follow a dance routine that you like from the list below or choose one of your own. Don't forget to share it with your Whanau and get the whole house dancing:
Just Dance - We No Speak Americano
As an alternative you can join in the fitness activities on TV2 at 3:00pm - Les Mills - Born to Move
3. Make time in the evening to watch the news at 6pm with your Whanau - share one thing that you understand from it.

Ata Marie
We are coming to the end of Week 4.
Thank you for sharing your Lockdown Work with me. Keep the photos and videos coming. I really enjoy seeing your smiling faces during our class meetings and hearing what you have been up to. Don't forget your 2 challenges to do by Friday. Find ten things around the house that start with the same letter as your name. Choose a recipe that you and your family like to make and eat and share it with me. I will try and make it.
Stay safe. See you online tomorrow.
Friday 1 May 2020
Po Marie Nakahi Koura
Going into another weekend I reflect on all the new things I have learnt this week. I want to thank you Golden Snakes for joining me on this journey. Together we can accomplish anything. Some of you have been lucky enough to receive help with devices or food parcels. I want you to know we are in this together and if you need anything you can contact myself or the School. It was great to see so many of you come and collect your new learning packs from school this week. Check your emails for your invite to the class meeting. It would be amazing if we could get the whole class on but remember to turn your cameras on and be in a room with not a lot of noise. We want to be able to see and hear each other. See you on Monday. Have a great weekend. Remember to get outside for some fresh air and Vitamin D.
Miss Browne
Tena koutou katoa Tamariki Ma
Sitting here in our bubble I am thinking "What are my little Snakes doing?" In my bubble I have, Savana, Eden, Akuma, Taco, Blackie, Cassie, Tortilla and lots of fish. Who is in your bubble? Draw a picture, does anyone still have to go to work in your house? Are you getting outside for some Vitamin D? What has been your favourite activity so far?
Thank you to those who have emailed me. I really enjoy seeing what you are doing with your families. Remember you can email me on karenb@flatbush.school.nz at any time.
Over the next little while we will be putting some things on here for you to do and to see. If you have any questions remember to email me. Remember your email username is your name and number that you enter at school but you need to put @flatbush.school.nz after it. You should all know your passwords but if you get stuck email me and I can reset it for you.