"Kia tau te rangimarie ki runga ia tatou"
"Let the peace settle upon us all"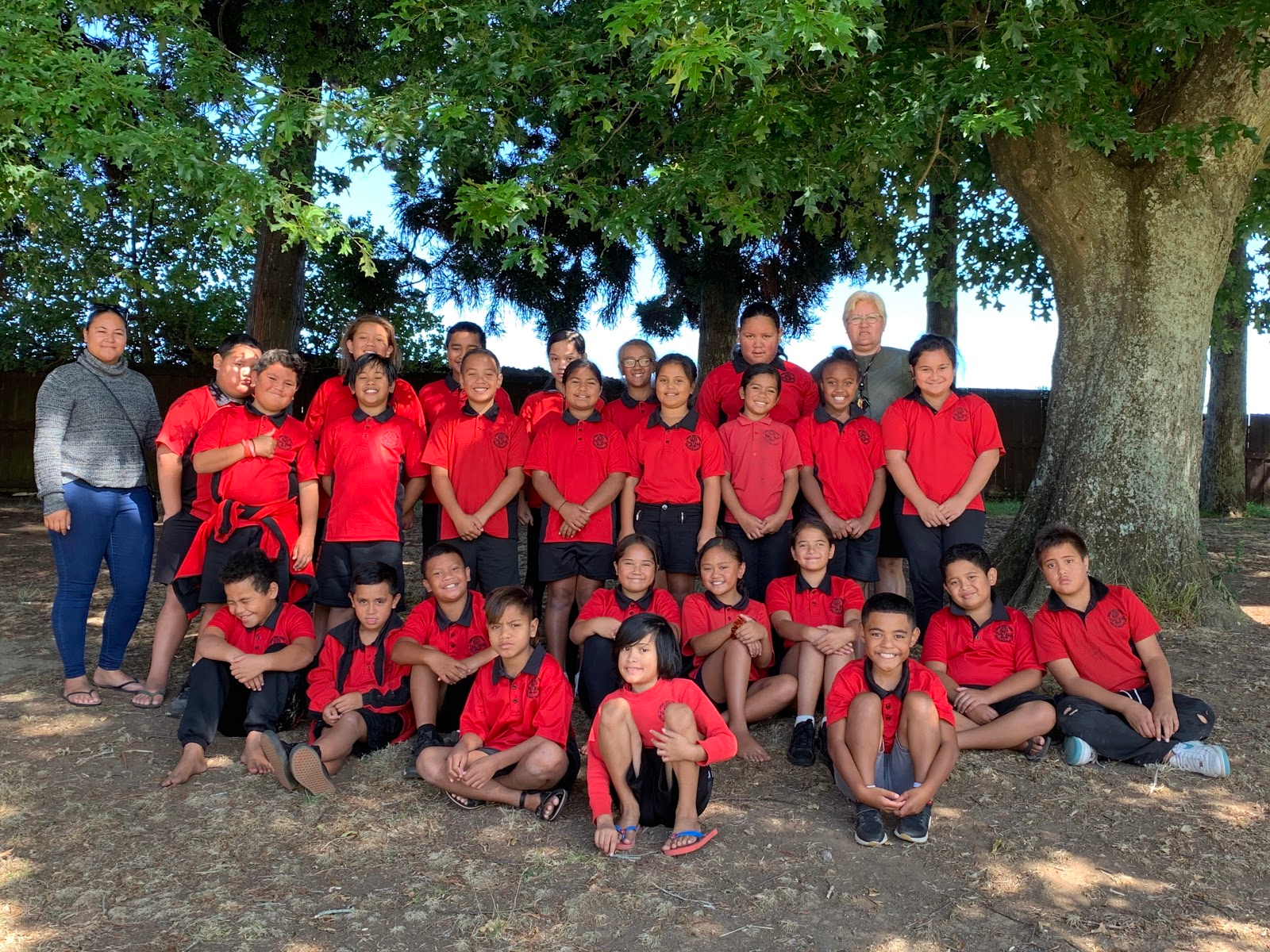 Welcome to the home page of Te Rangimarie (Room20)
Wiki Waru - Week 8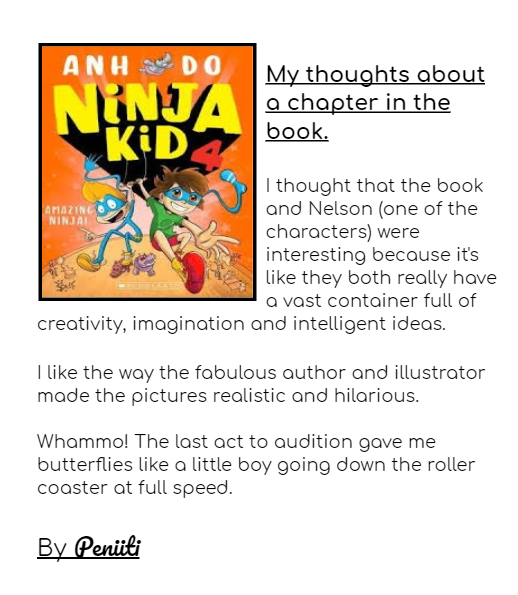 Lovely piece of writing by an emerging writer.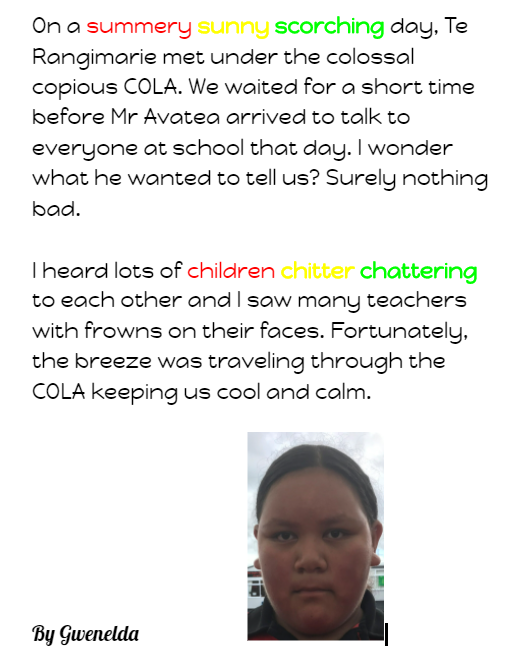 Try solving the math problems below with your tamariki.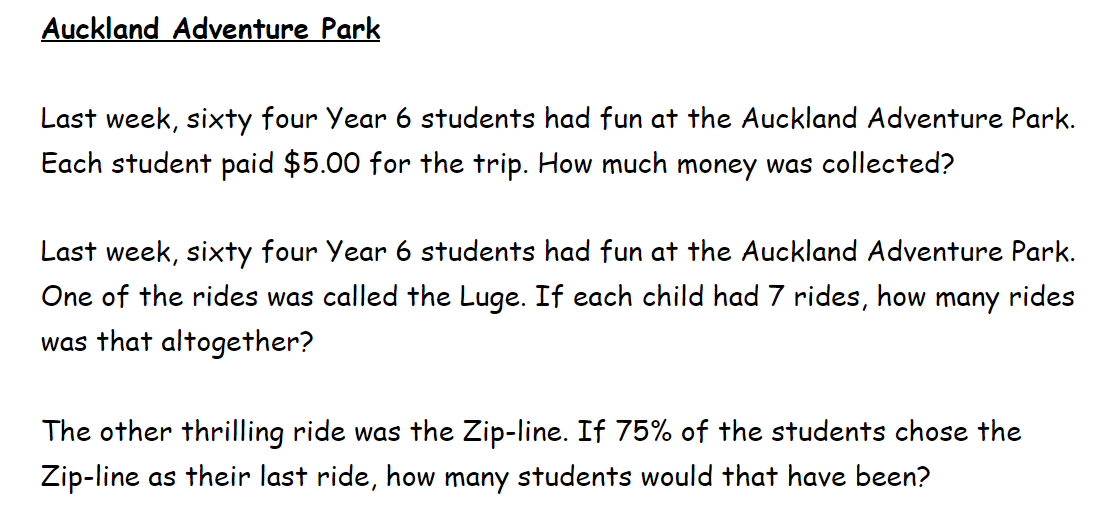 Reports go home today Monday 30 November. You will notice that the report format has changed, please share the comments with your child. This Thursday 3 December, school will close early.
The afternoon/early evening will be run like the mid-year Celebration of Success. Your child will share pieces of work that they are proud of and there will be an opportunity for you to talk to me about the report if you have any concerns.
If you haven't already done so, please see Miss Tania for an appointment time.
I look forward to seeing you all, so we are able to celebrate your childs' successful year.
Wiki Whitu - Week 7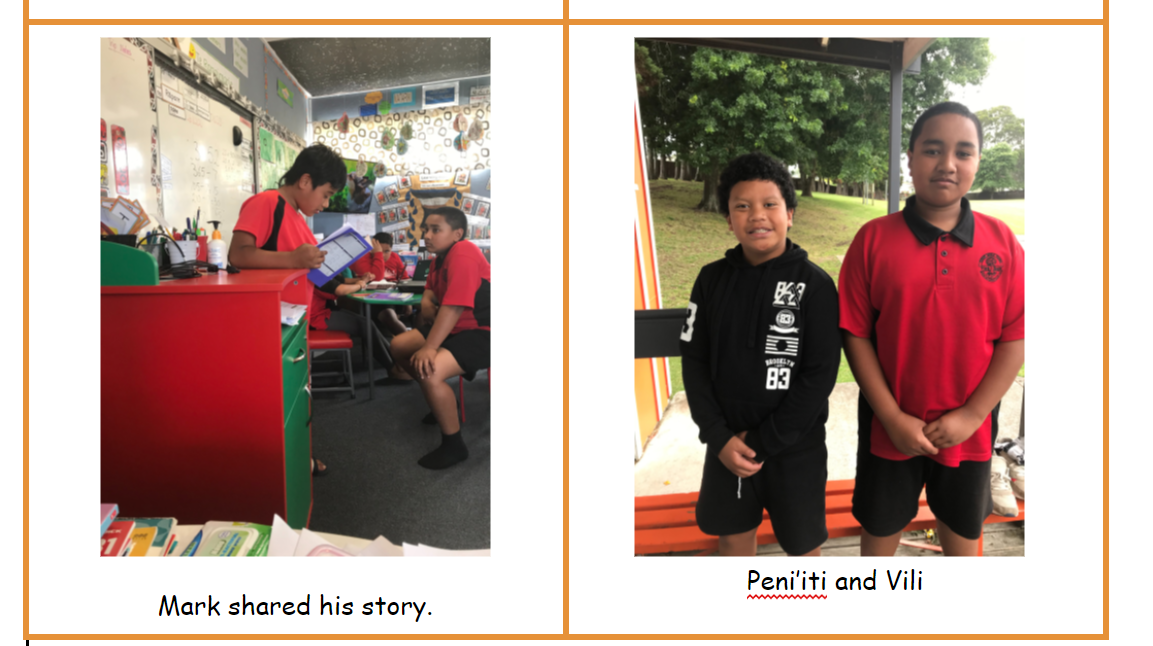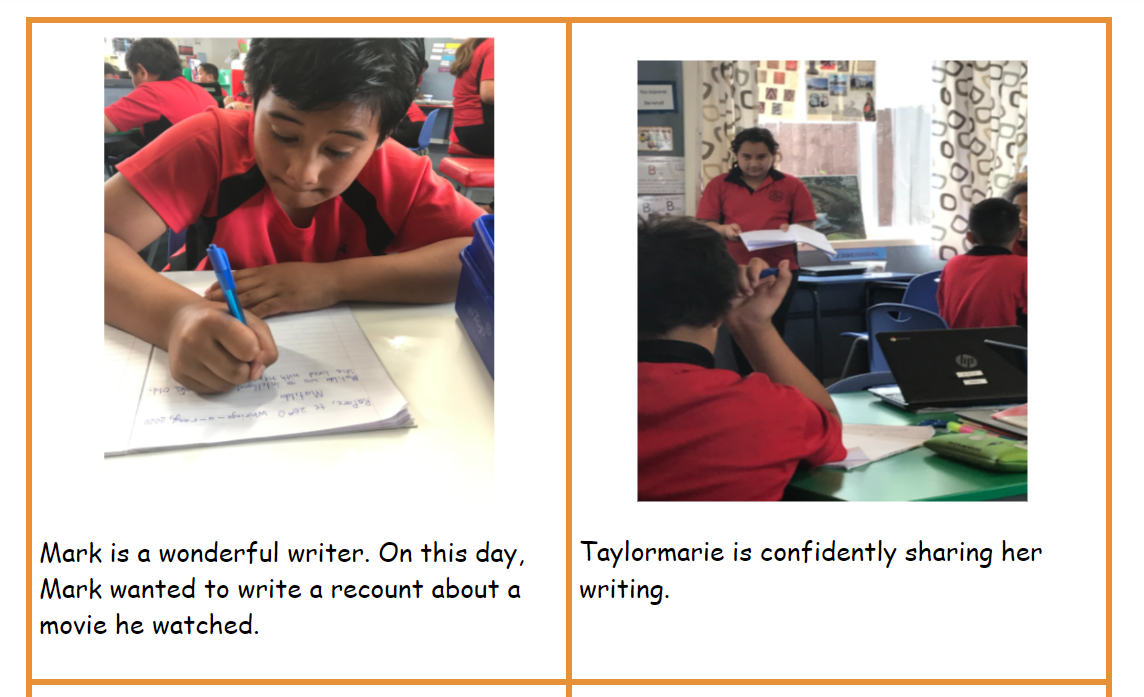 Wiki Ono - Week 6
This week our school was blessed to have Joseph Parker, his brother John and his beautiful mum Sala visit. Joseph shared his journey as a reader and how important reading is even as an athlete. He was a huge hit with all of our tamariki.
Our tamariki and support staff showing how proud they were to have their photo taken with Joseph.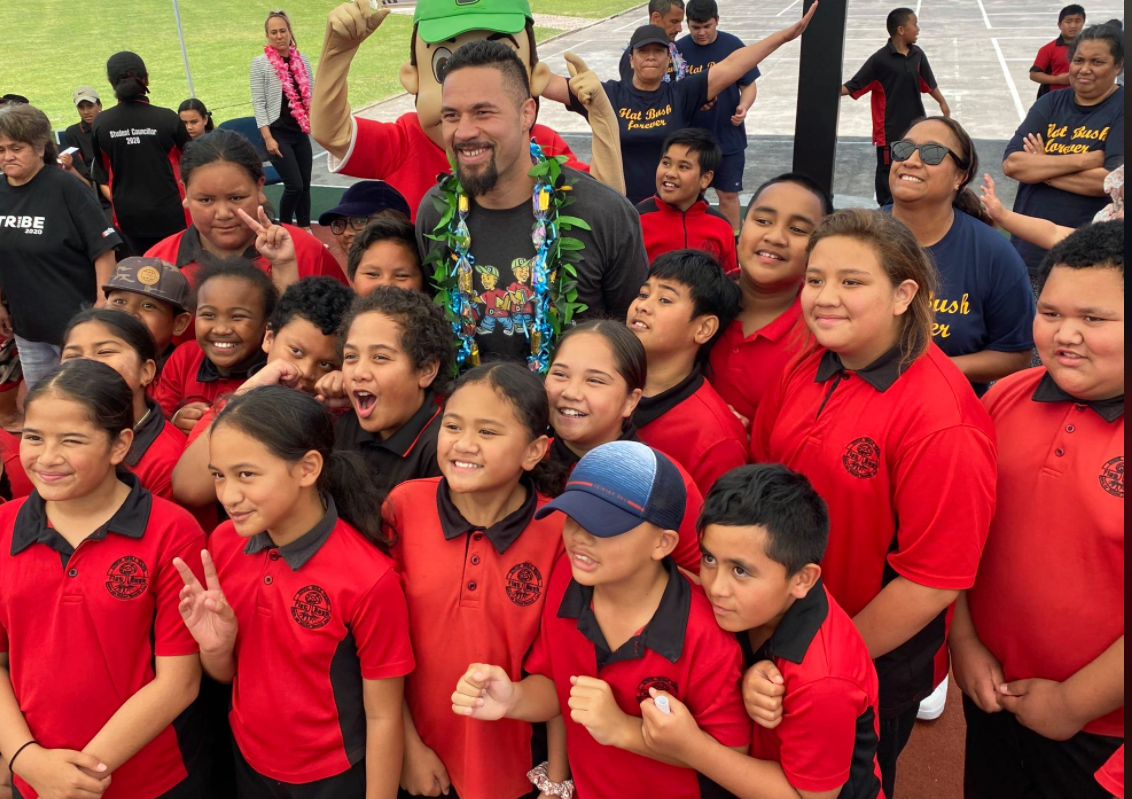 Look at our muscles. They are nearly as large as Josephs.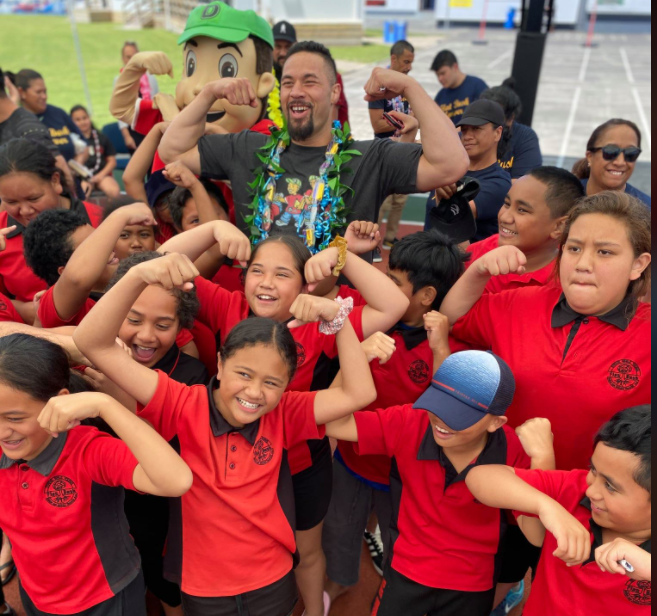 Antonio representing in his student councilor role.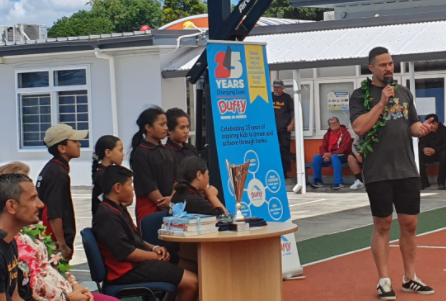 Antonio captured again . . .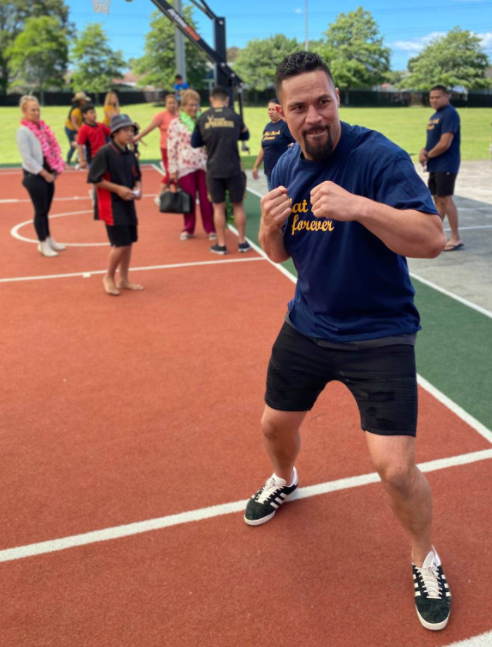 Our senior girls sweet angelic voices sharing their True Colours with Joseph Parker during his recent visit.
Wiki Rima - Week 5
Student Inquiry discussion - What will we do for our inquiry? How do we link it to the kaupapa?
Bella's Inquriy group work - mosaicing onto a concrete slab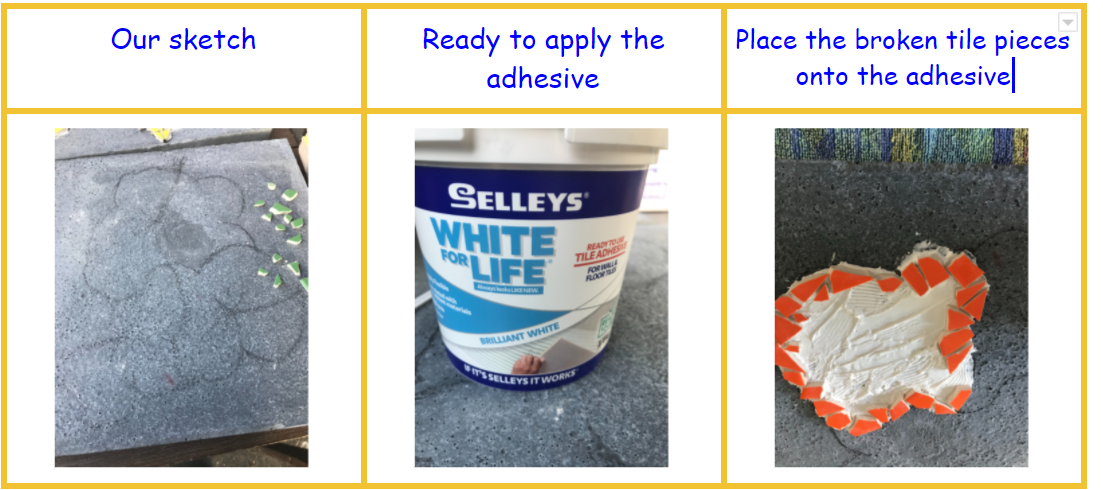 Wiki Wha - Week 4

Wiki Toru - Week 3


Wiki Rua - Week 2
Wahanga Tuawha, Wiki Tahi - Term 4, Week 1
This term we welcome Miss Loay into our learning space. She is a second year training teacher and will be with us for four weeks. While Miss Loay is with us, she will be working with your tamariki for reading, writing and math.
This is a busy term for us all. Assessments are underway and our tamariki are working their way through classroom learning, sports sessions with experienced coaches and assessments in our classroom.
It is important that our tamariki are at school everyday, so they can make the most of the last term for 2020.
_____________________________________________________________________________________
Wahanga Tuatoru, Wiki Tekau - Term 3 Week 10
This is the last week for Term 3. Our learners will be busy with their reading, writing and math work all week. It is important for all learners to continue with reading, writing and math practice during the school holidays, so they are ready for the assessments next term.
Rāhina, te 21 o Mahuru, 2020
Celebrating MJ
Wahanga Tuatoru, Wiki Tuaiwa - Term 3 Week 9
Such a lovely phrase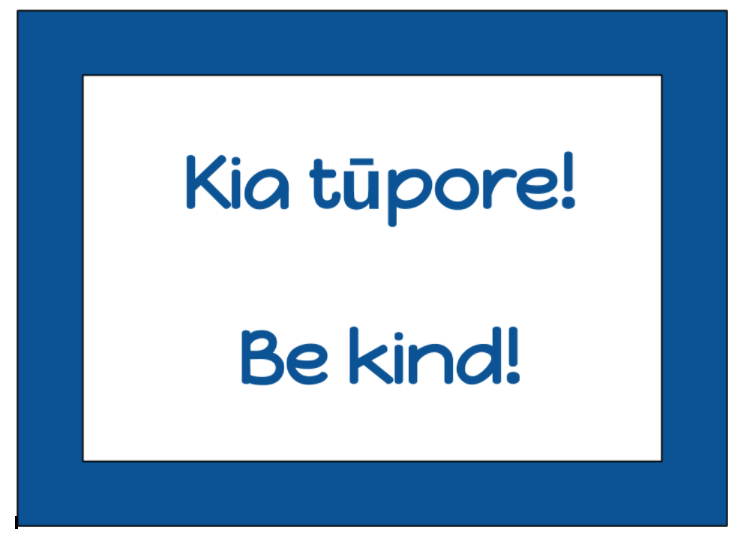 End of week class photo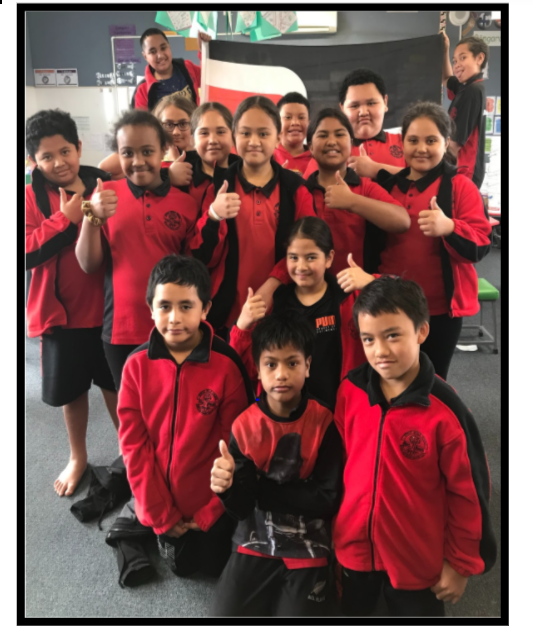 Have a go at saying the following sentences. Say it with a friend or whānau member. Have fun!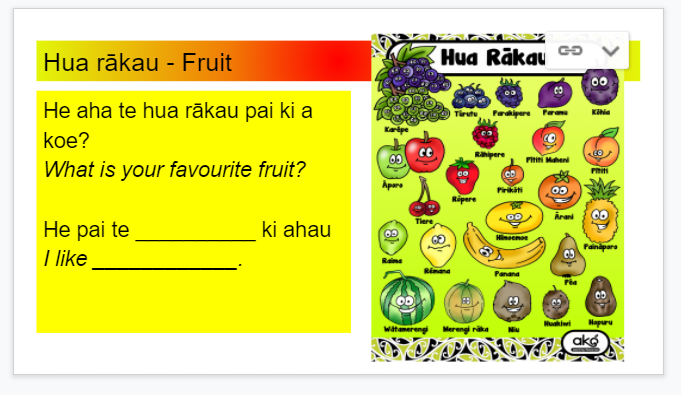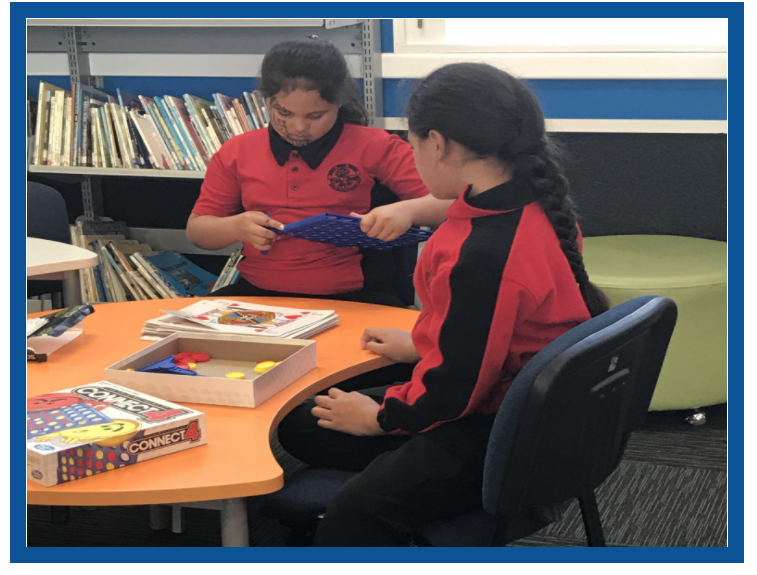 Wahanga Tuatoru, Wiki Tuawaru - Term 3 Week 8
This week was Tongan Language Week. We started the week with our lovely host class Room 16 and Mrs Fonohema. In our class we were learning how to greet eachother and to say the Days of the week and months of the year using the correct pronunciation. One of our class friends wore her beautiful dress to show how proud she is to be Tongan.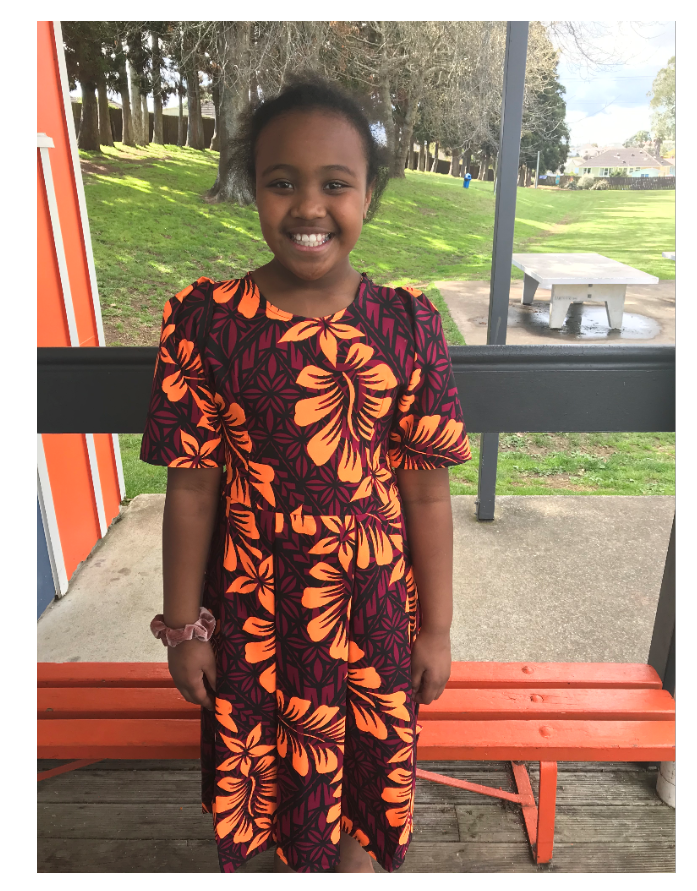 Wahanga Tuatoru, Wiki Tuawhitu - Term 3, Week 7
Rātu, te 1st o Mahuru, 2020
Challenge completed: Rm 18 vs Rm 20 "Plank challenge"
Congratulations to Penny from Rm 18 who won the plank challenge. It was a close finish with Bella coming in 3rd place and Tauraoi coming in 2nd place. Thank you all for taking part in our challenge and practicing over the lock down!! Here is our plank challenge video:
Wahanga Tuatoru, Wiki Tuaono - Term 3, Week 6
Rāmere, te 28 o Akuhata, 2020
Enjoy the weekend tamariki ma. Remember school begins Monday 31st August at 8.55am.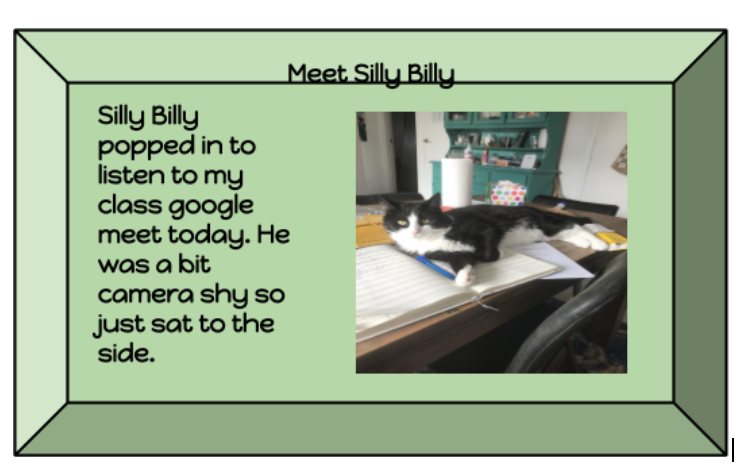 Rāpare, te 27 o Akuhata, 2020
Thank you to Bella and Tinesha for joining our google meet today. It was lovely to see your smiling faces and also to have to share your whakaaro during our discussion. As always it is a blessing to be able to chat and answer questions for Antonio, Leila, Enua and Laurel. Thank you for always making our meetings and for being prepared to lead our discussions.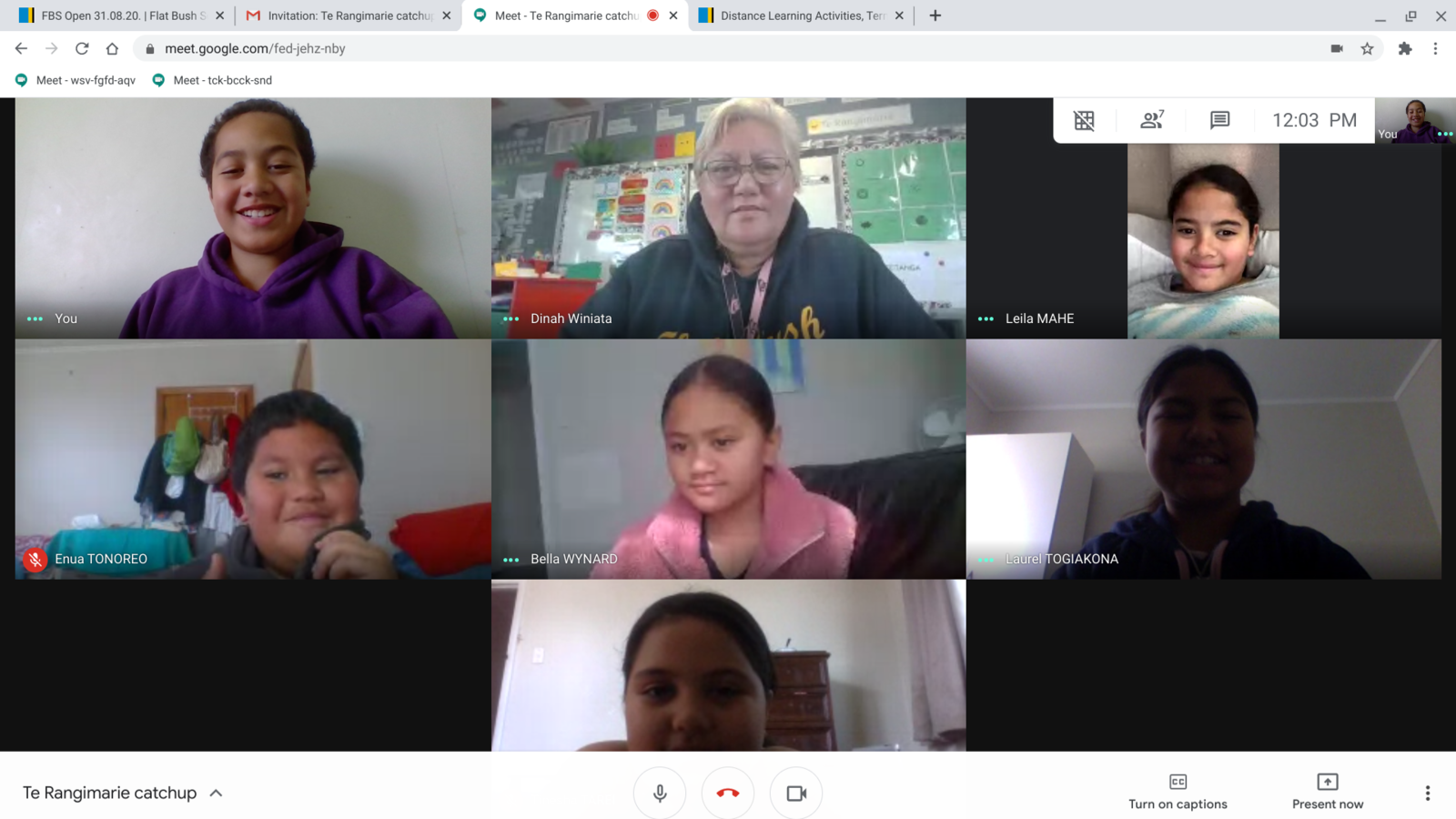 Rāapa, te 26 o Akuhata, 2020
Thank you to our families who helped their tamiti with their family tree. I look forward to working with my tamriki when we are back in our classroom to present the information gathered in a creative way.
Rātu, te 25 o Akuhata, 2020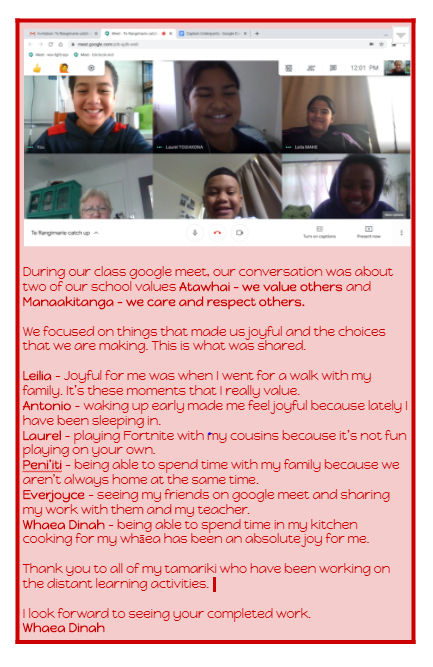 Rāhina, te 24 o Akuhata, 2020
Greetings to you all. Let's hope we see a shift in Alert levels today, after our Prime Ministers announcement.
Through the connections with my learners, they are all happy and safe in their home bubbles.
However, they miss the kanohi ki te kanohi (face to face) interactions with their class friends. Thank goodness for technology and the online interactions that most of them have been able to engage in.
Unfortunately, the weather wasn't that great over the weekend but I do hope the sun appears for us all at some point this week.
Remember to keep safe, be kind and stay home.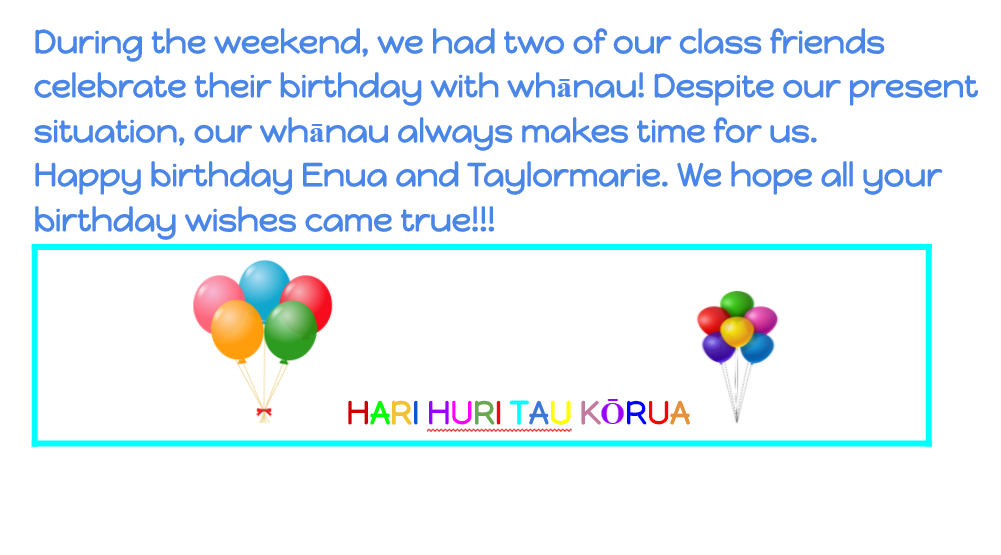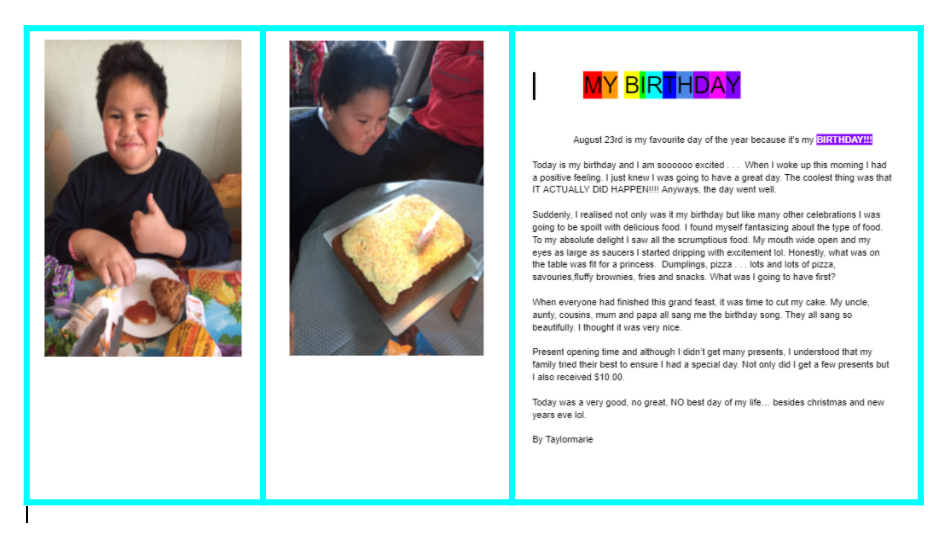 Wahanga Tuatoru, Wiki Tuarima - Term 3, Week 5
Rāpare, te 20 o Akuhata, 2020
Distant Learning survey - has been emailed to learners with devices. Please complete each question.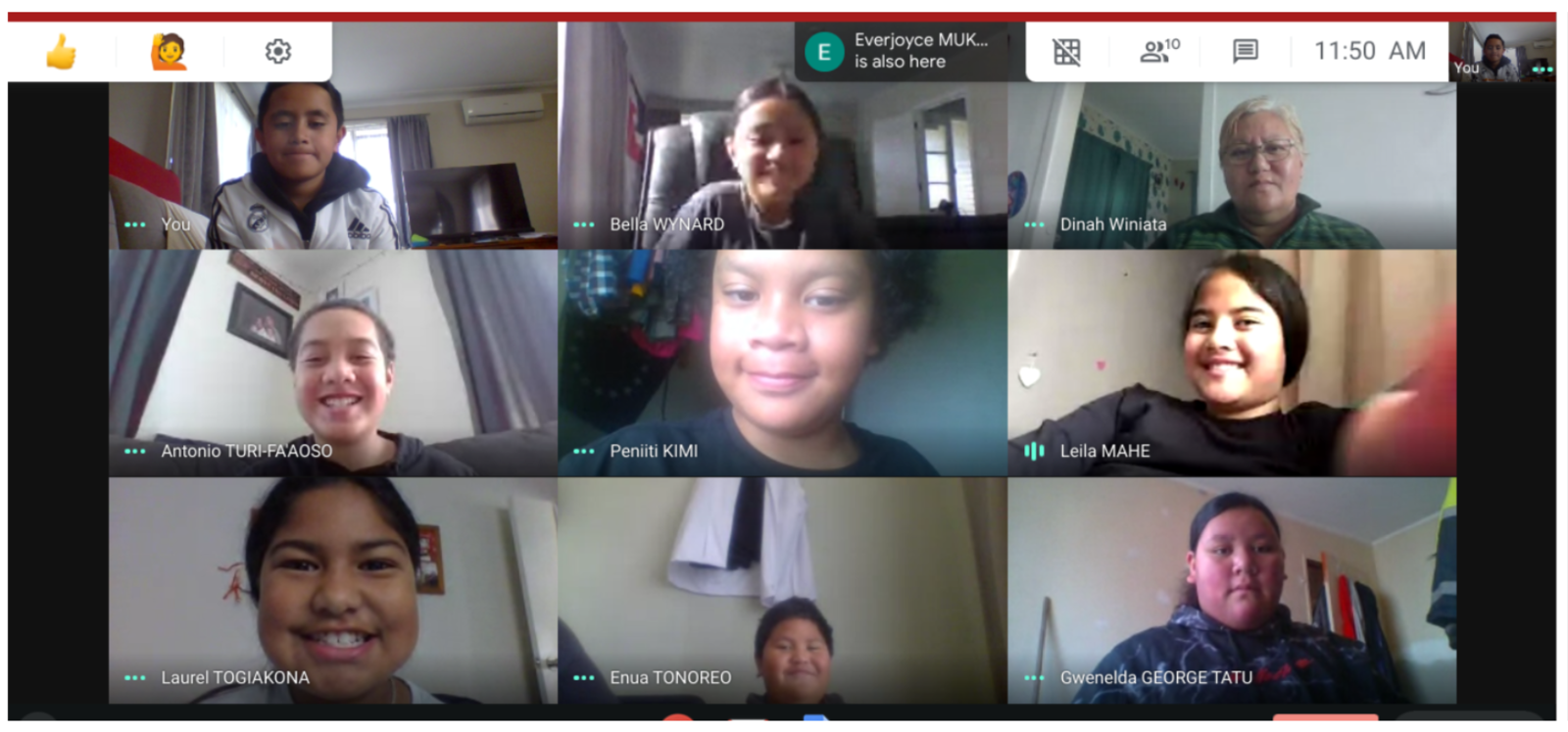 Rātu, te 18 o Akuhata, 2020
Awesome catchup with these lovely tamariki this morning. Everyone is well and looking after eachother in their bubbles. Looking forward to seeing all of their home learning photos.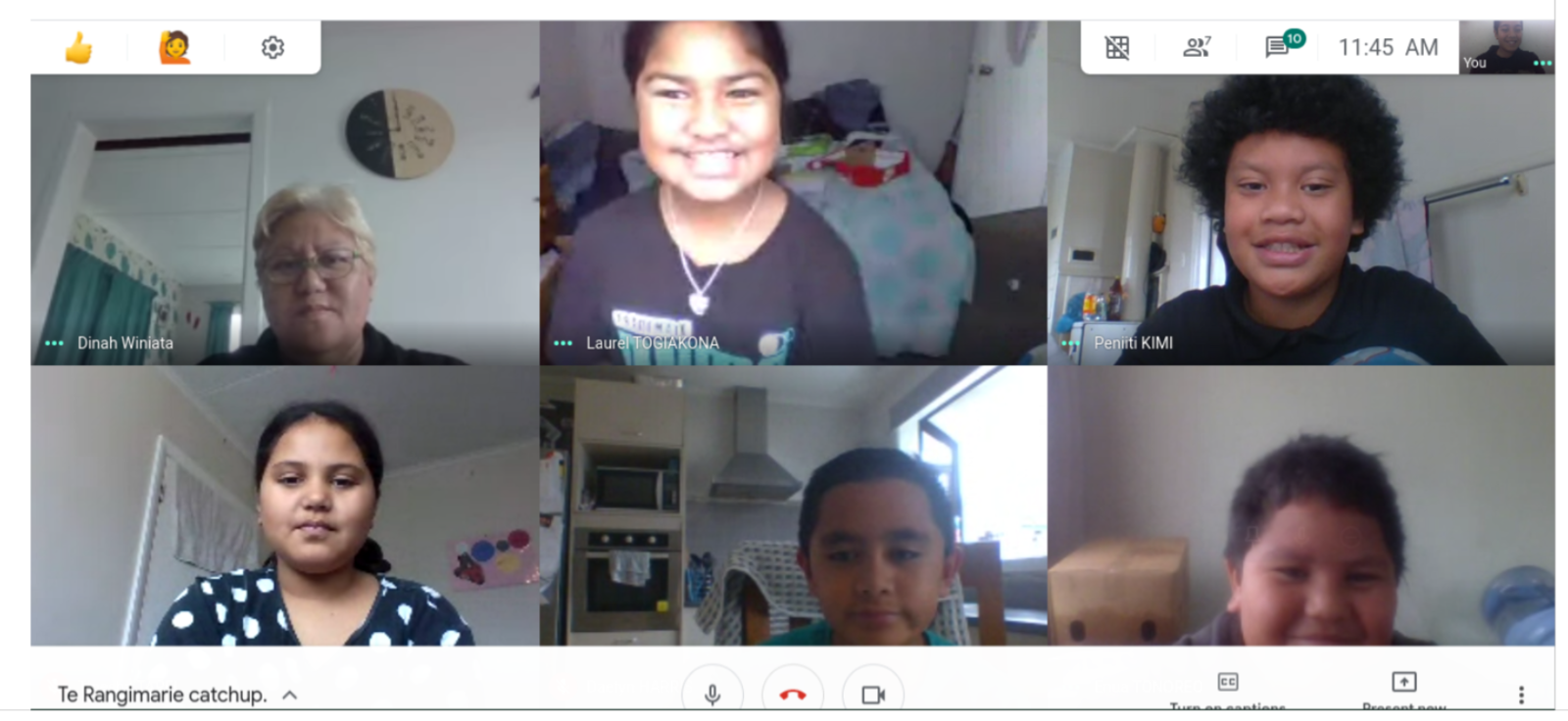 Kia ora koutou and blessings to us all.
I sincerely hope you are all well and that you have been looking after each other. Thank you to everyone who popped into school yesterday to pick up their loan device and also to say hello. Your cheerfulness was much appreciated.
Now that we are all working from home, I have set up a google meet for today at 11.30am. Invites have been shared with those who I know have access to a device. If you didn't receive the invite, could you please email me and I will email the link to you.
As you can see, Miss Young has set a challenge for our class. Please read the information. If you need clarification of any of the details email me or add it to our google meet discussions.
I hope you also consider entering the writing competition as you are all fantastic writers.
Remember to be kind, be safe and stay home. He waka eke noa - We are all in this together.
Ngā mihi
Whaea Dinah
CRT - Kia Ora Rm 20. Let the games begin 20/8/20
I hope you are all doing well during this lock down. Unfortunately we will not get the chance to catch up today for CRT so instead Mr Moiho and myself have decided to put forward a challenge for your class. Your class will be challenging Rm 16 in a plank challenge. When we are back at school we will get together and see who can do the longest plank. If you think you can master this, then you may just win the challenge for your class. If you can make a video and send it to your teacher even better: Check the video below for details.
Wahanga Tuatoru, Wiki Tuarua - Term 3, Week 2
Another busy week with happy and engaged learners.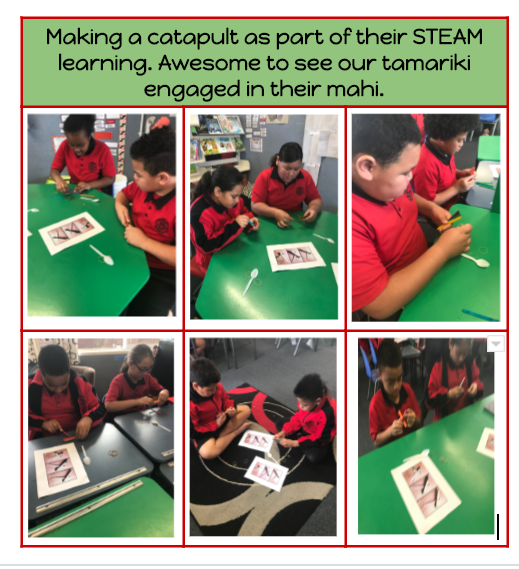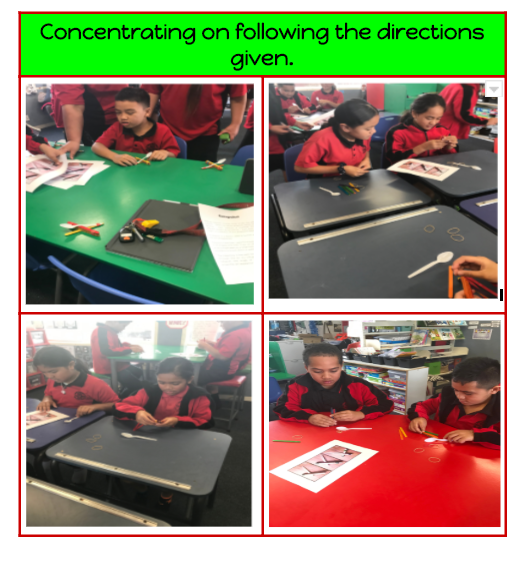 Wahanga Tuatoru, Wiki Tuatahi - Term 3, Week 1
Tēnā koutou katoa, Malo e lelei, Talofa lava, Kia orana, Mauri e te whānau,
A very warm welcome back to the start of the term. Te Rangimarie (Room 20) will be busy participating in various school events, so be sure to check out what we are doing each week.
Congratulations to both Bella and Daetyn for being selected to represent our class in the very special writing group working with David Riley throughout this term.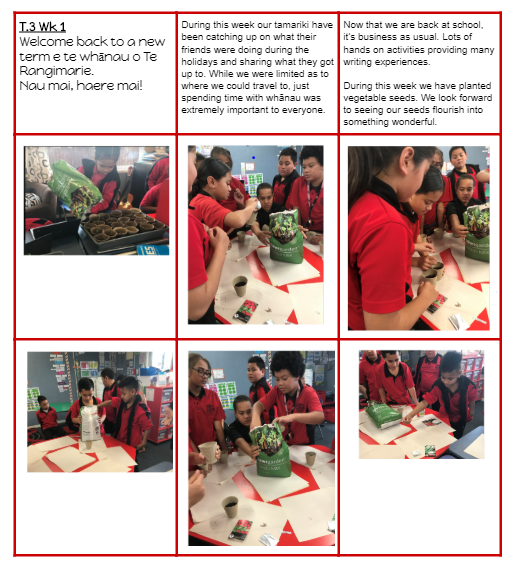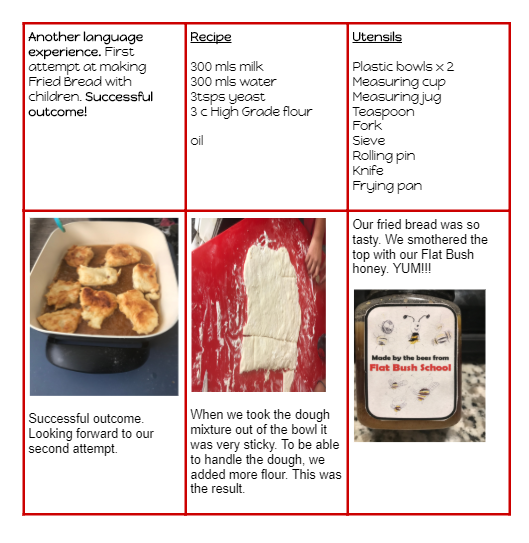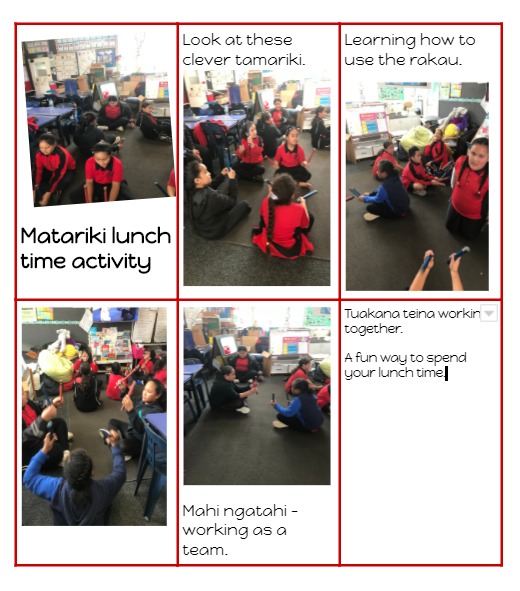 Nga mihi
Whaea Dinah
_____________________________________________________________________________________
Wk 12 29th June-3rd July
CRT Room 20 - Myths and legends
In the beginning retold by Room 20.
Walt: Make a video, retell a story, Use art work to create different pictures to match the words of the story, Use a loud clear voice, Change voices to be like the characters.
Waiata with Rm 20
Matariki Stars
We have been learning about Matariki celebrations and what we can do when Matariki arrives.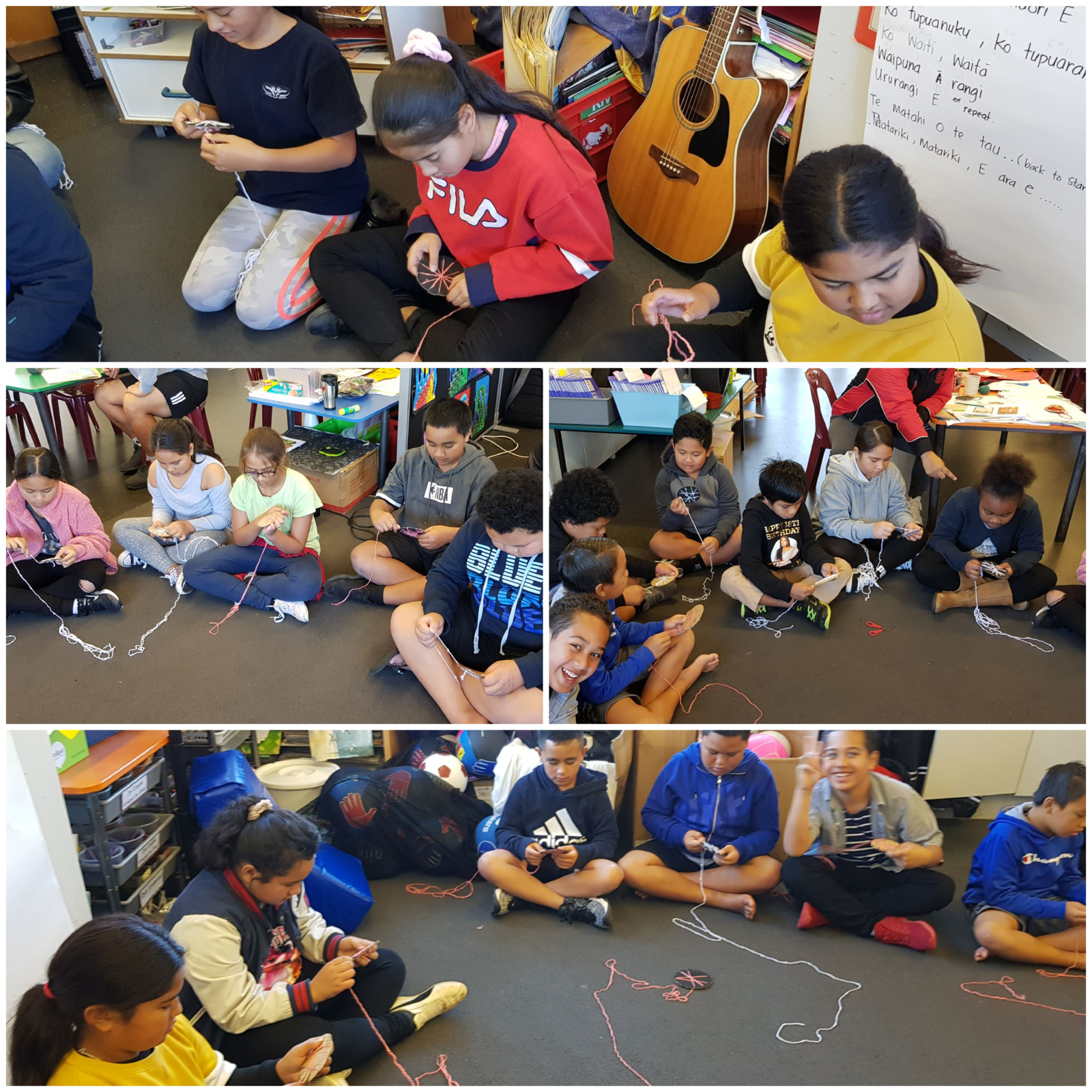 Week 11
Buddy reading with Room 1 learners. First of many sessions.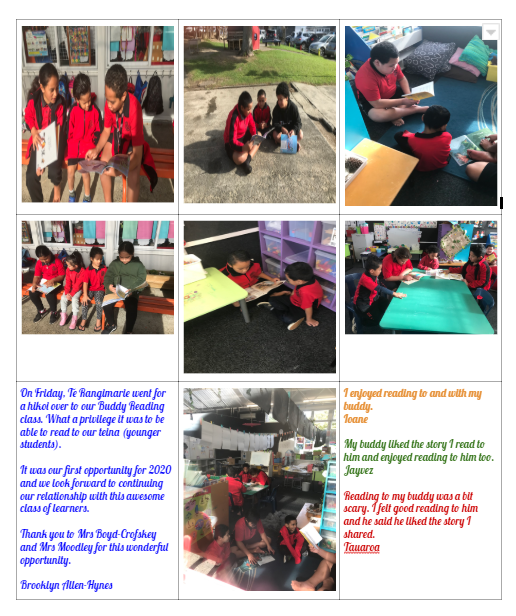 End of Week 10
CRT - Basketball skills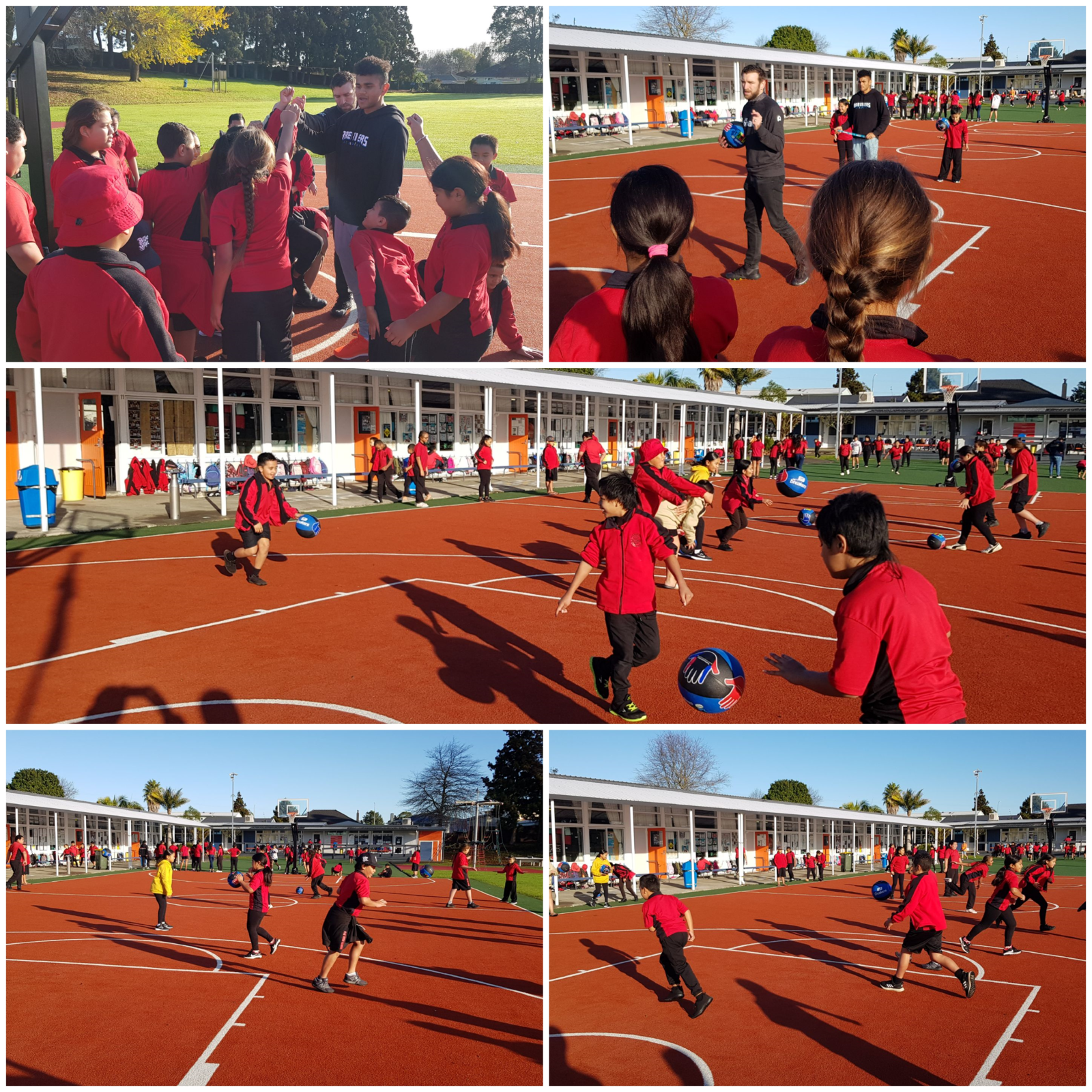 Tēnā koutou,
End of Week 9
Another busy week is over and our tamariki have worked hard yet again. We have 22 students return to school and eagerly await the remaining 3 students.
This week we have been busy creating diorama to house our oragami and working collaboratively during reading, writing and math time.
Have a look at what our tamariki have been doing.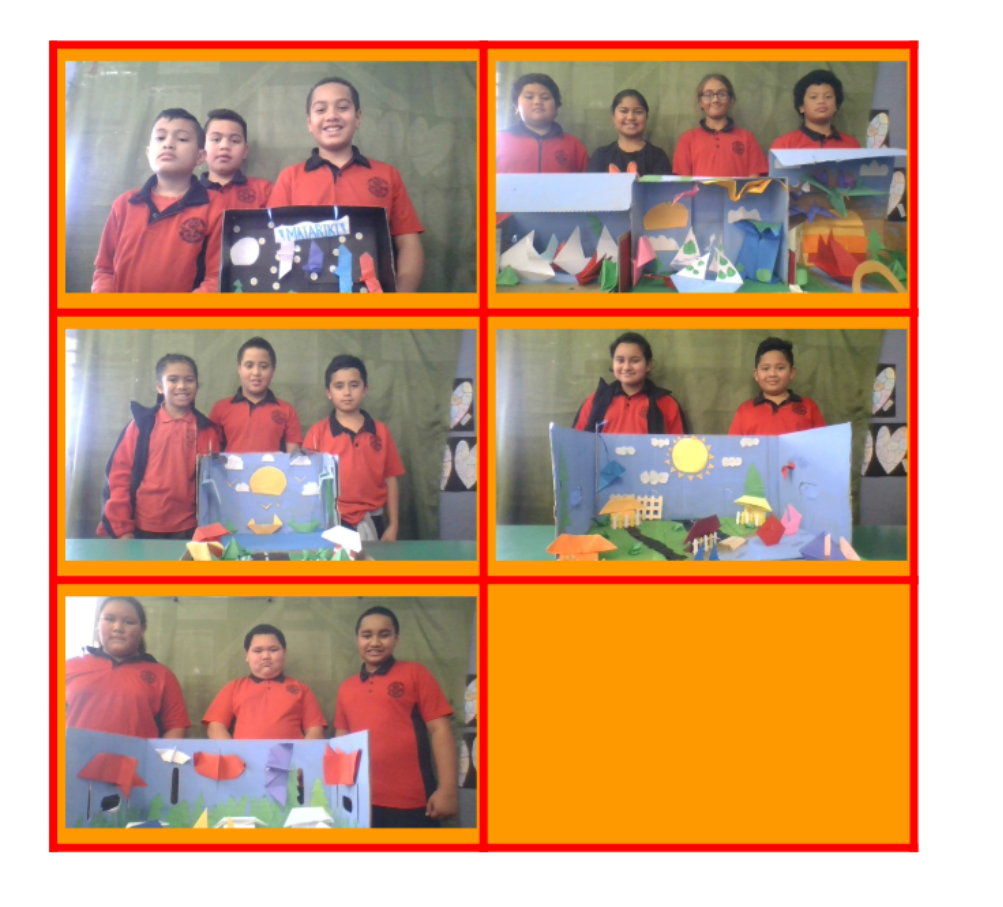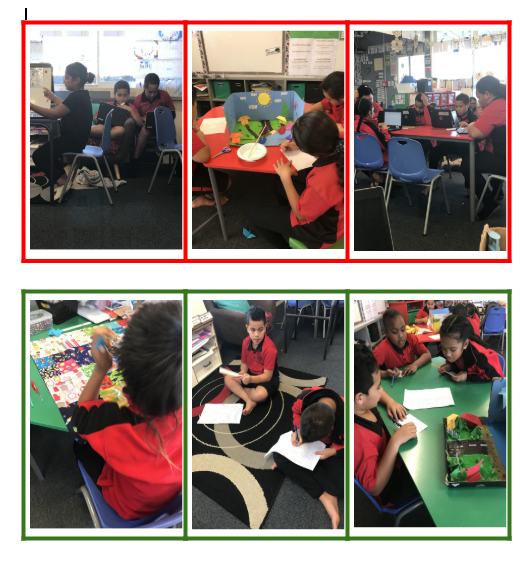 End of Week 8
During last weekend, Antonio celebrated his birthday and Daetyn continued with his guitar lessons. Both boys are grateful to have supportive whānau.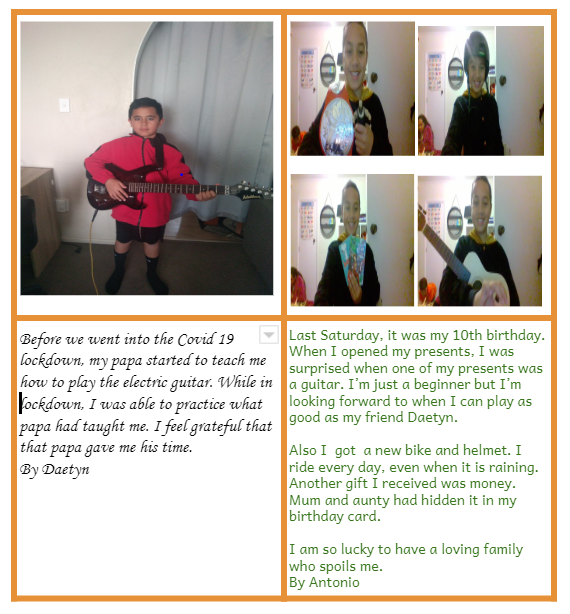 Our tamariki have been busy completing three tasks this week.
Starting the week with a writing sample. When marked the information that has been gathered will support the 'where to next steps' for our learners as writers.
The second task was to complete their tapa patterns. Lots of creativity took place with these beauties. Our learners were so pleased with the end piece and I was too.
The last task was to attempt to make a variety of Oragami (Japanese art of folding paper) into decorative or representational forms, such as houses, birds, trees etc.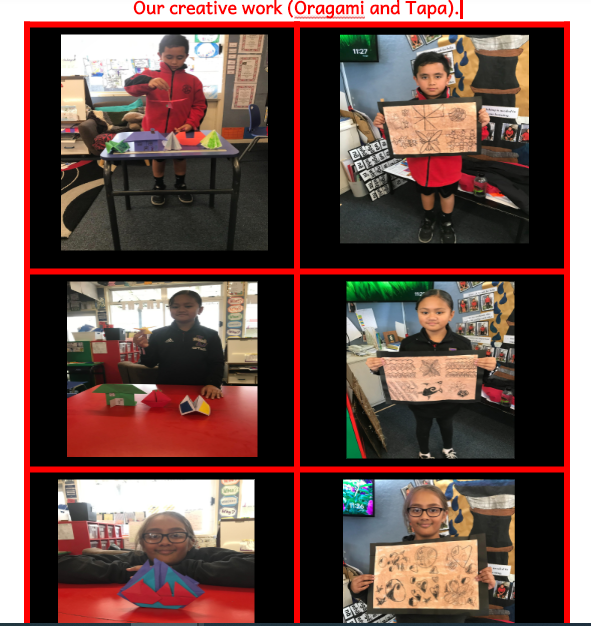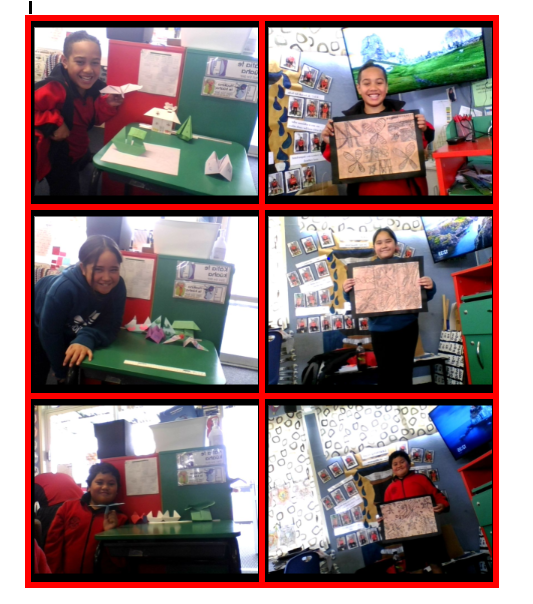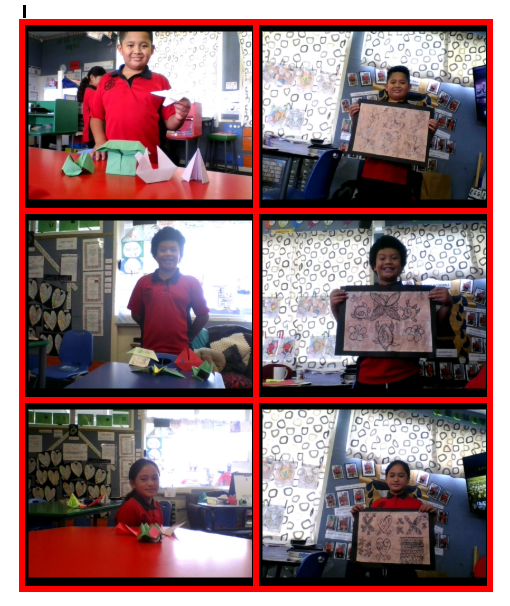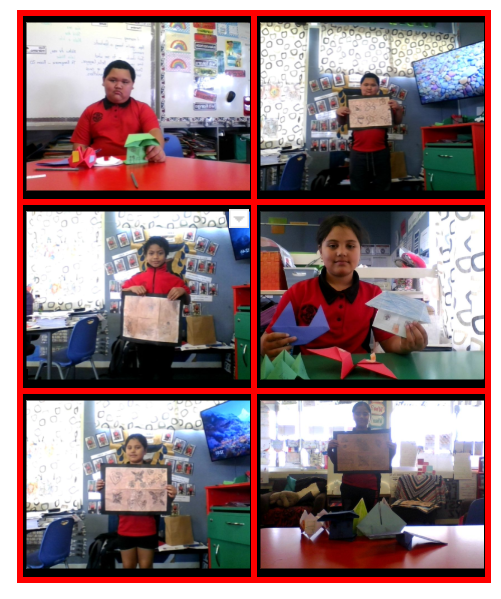 Kia ora koutou,
Wow! It's the end of Term 2 Week 7 already.
This week has been a busy week for us all. We welcomed back another four of our friends. We were so pleased to see them back at school and excited to know they stayed safe in their home bubbles.
Lots of exciting things will be happening at school in Week 8 so we hope to see more of our friends return to school.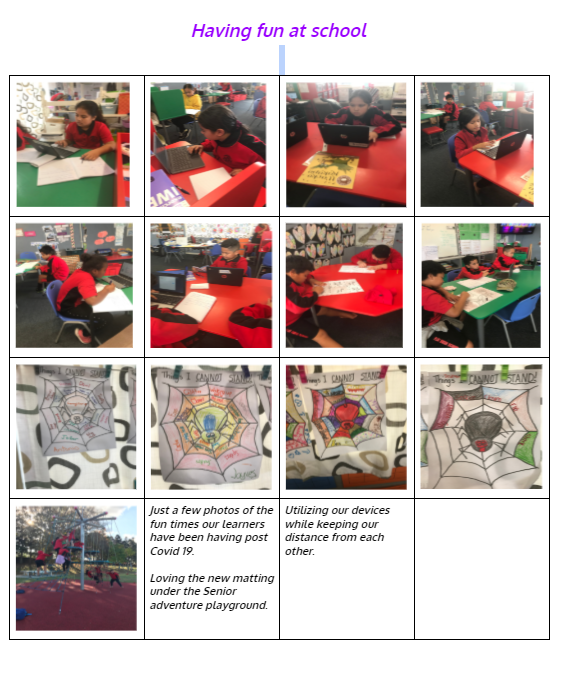 Stay safe and be kind to each other
____________________________________________________________________________________
Tēnā koutou katoa,
WOW! Welcome to Week 6 Term 2 our first week back in our classroom.
We have had an amazing week back at school sharing our stories about our Distant Learning activities. We continue to follow safe hygiene by sanitising our hands when entering our school and classroom. Hand washing can be done in the bathroom and in our classroom. Our table tops are wiped down before we leave the classroom and we sit apart.
Learning is a lot of fun.
Take a look at who was in Bella, Enua and Daetyn's bubbles.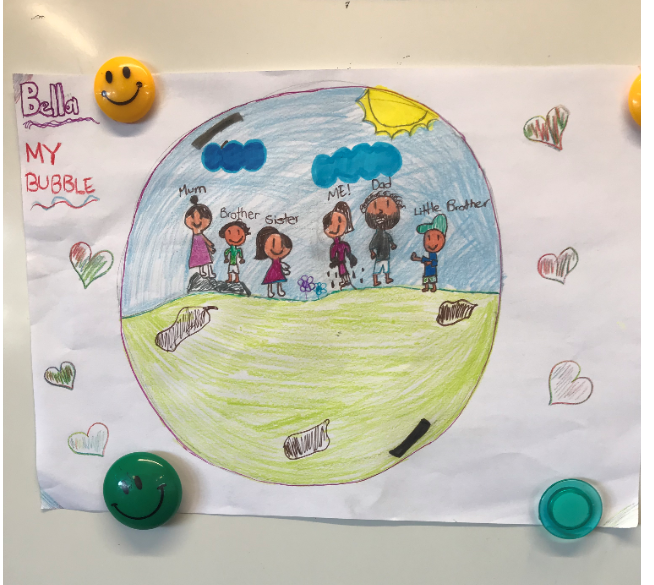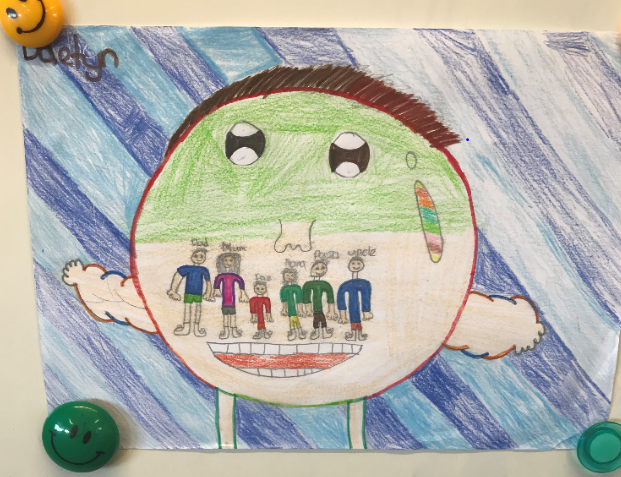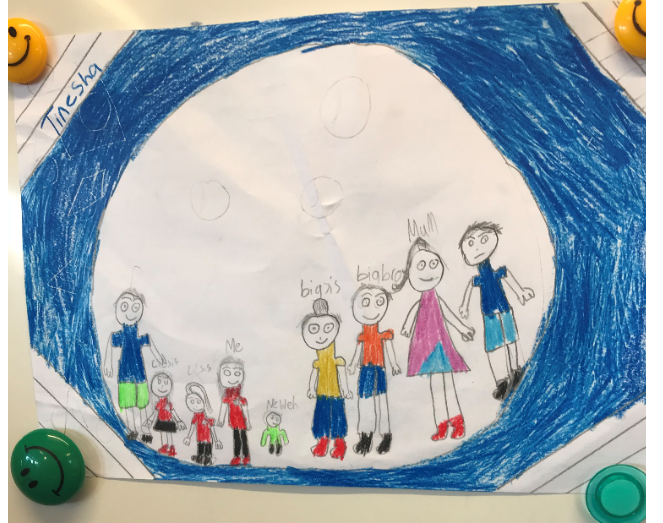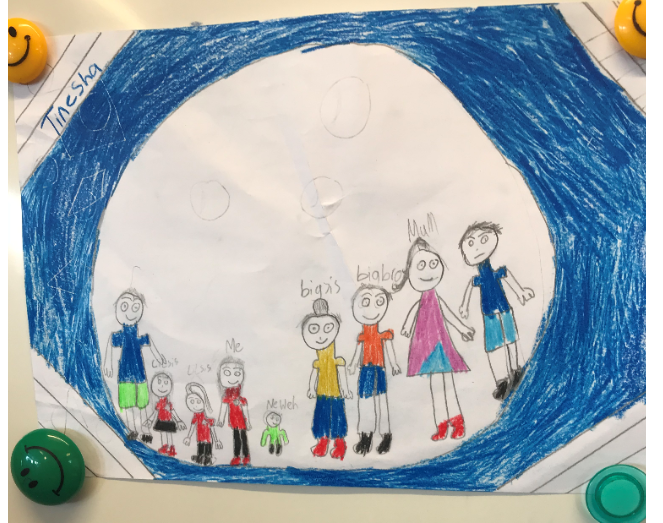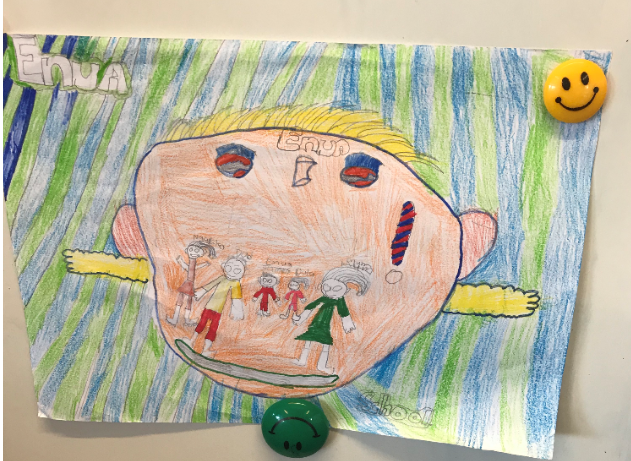 This week has been about celebrating staying safe in our bubbles and being back at school with our friends. We have shared what our learning was like at home and thought about how grateful we were for all the food parcels and learning packs that we received.
To our friends who are yet to return to school, we can't wait to have you back in the class with us.
Stay safe and be kind to each other.
____________________________________________________________________
Welcome to Week 5 Term 2. Kia ora from Whaea Dinah
This week is going to be another action packed week with our distance learning resources. Remember if you need support with an activity, you can email me and we will set up a time to go through it together. Alternatively, join me and your class friends on our google hangouts. Each day I will email you the link and time.
Huge thank you to Antonio, Enua and Daetyn for all the questions regarding their learning. Together we can do this.
Please send any photos of you and your whānau via email so I can add them to our class page. Look at what Antonio has been up to during his time away from school.
Night time reading enjoyment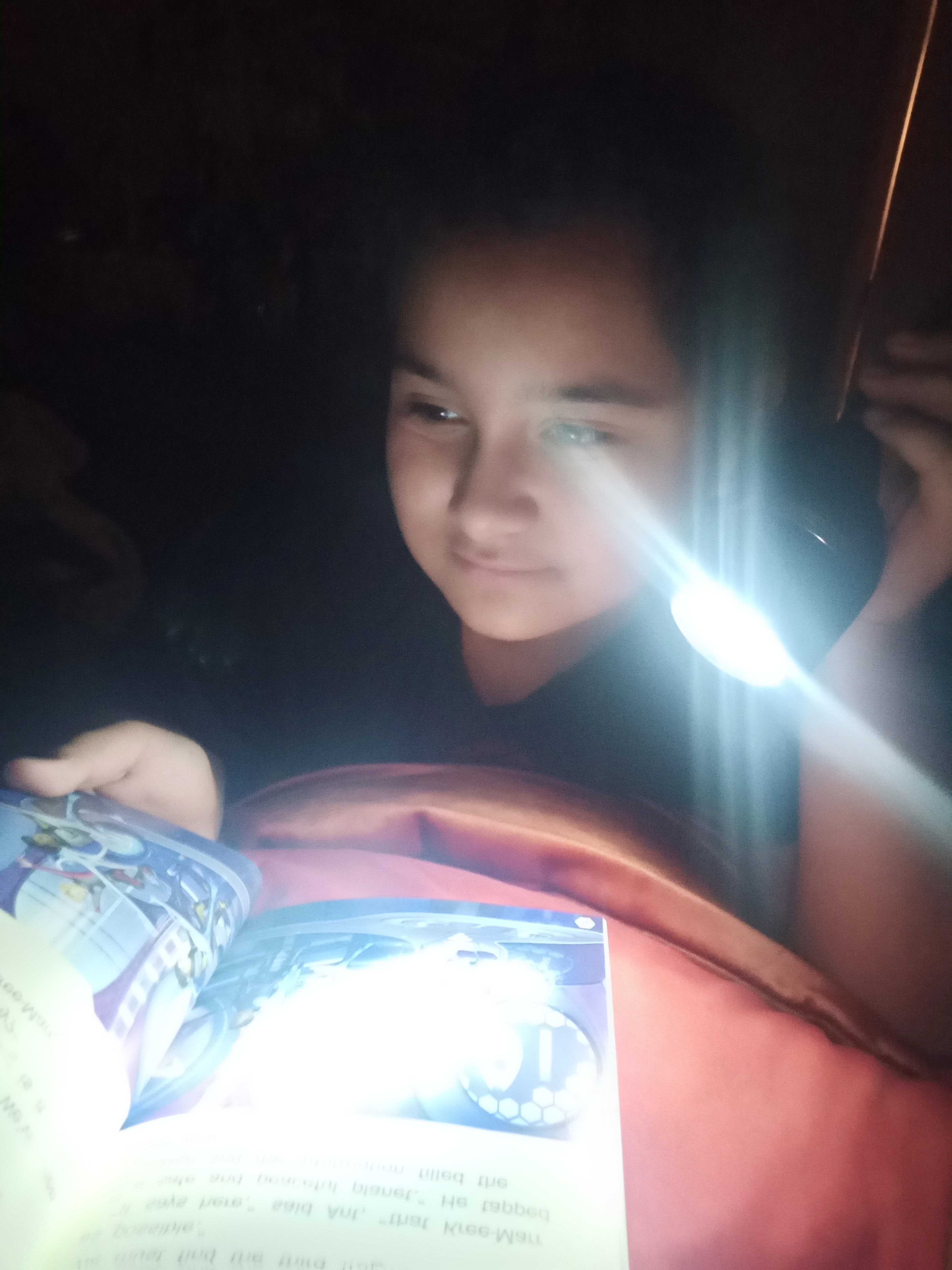 Look at what Antonio has been doing during his time at home.
He is really making use of the school device to support his learning.
Antonio and his younger brother working through the textbook they received.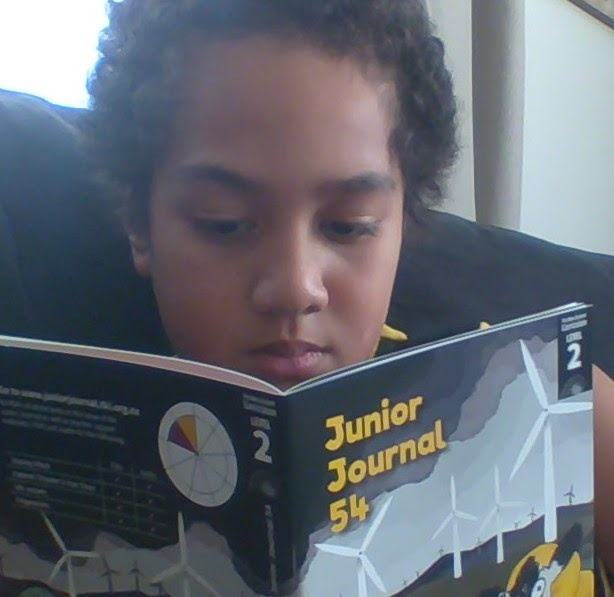 Quiet time! Reading to learn.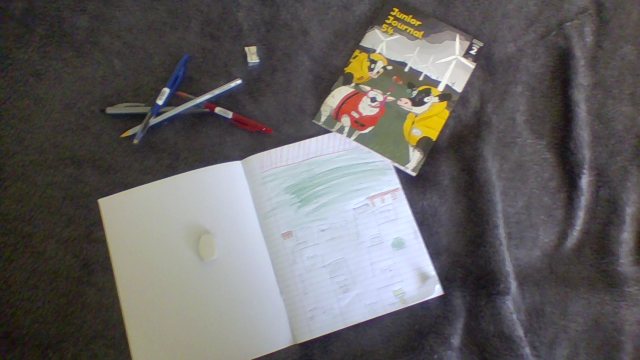 The map of my house.
Enjoy your week.
We have come to the end of Week 3 Term 2 and like the previous weeks we are still staying safe in our bubbles.
On Tuesday I was back at school preparing new learning packs with the other lovely teachers from our Senior Team. Hopefully you have all come to school to collect your pack.
While we are at Level 3 it is important that our children continue to revise past learning. May I suggest they vary the learning that they do. They have a great choice of places to access valuable learning, such as the tv, their learning packs and for those who have access to a computer (chrome book or laptop) can find a good variety of learning right here on our website. Please checkout the Distance Learning page.
Another valuable source of learning can be found in their google drive.
Remember to email me any work or pictures that you have done together as a family/whānau.
Missing you all - Whaea Dinah
____________________________________________________________________________________
This is the second week of Term 2 and so much has taken place already. Thank you to the students who joined me last week for our very first google hangout. It was an absolute success. I look forward to seeing more of my learners log in this week, so we are able to reconnect after such a long time apart.
If you have forgotten your login details, please ask mum or dad to txt me.
As part of our learning last week I asked you all to learn and say the start of the day karakia. I hope you all gave it ago and encouraged to whānau to join in too.
This week I have added the kai karakia. It is different to the one we say in class but remember there always more than one way to say a karakia.
If you scroll down you will find our school values and some suggested activities.
Remember to log on to studyladder and to attempt the activities that you would have received from the Ministry of Education.
You can find my email details below if you need to contact me.
Looking forward to seeing you all on line every day this week at 11.30am. Check your email for the link.
Just wanted to check in with you all. Hope you are all well in your whānau bubbles.
My bubble consists of Gwenavea, her dad (Ashley), Andr'e and his partner and myself. This is a new experience for us but we are coping really well together.
Please send me an email to say kia ora and let me know what you have been doing during our time apart and let me know who is in your bubble. Feel free to upload photos and send them to me via email also.
Try to say the start of the day karakia each day as a family. You can find it at the bottom of this page.
My email address is dinahw@flatbush.school.nz
Hope you have had a relaxing Easter weekend and I look forward to connecting with you all this week.
He waka eke noa - We are all in this together
So stay safe and be kind to each other
Missing you all - Whaea Dinah