Room 16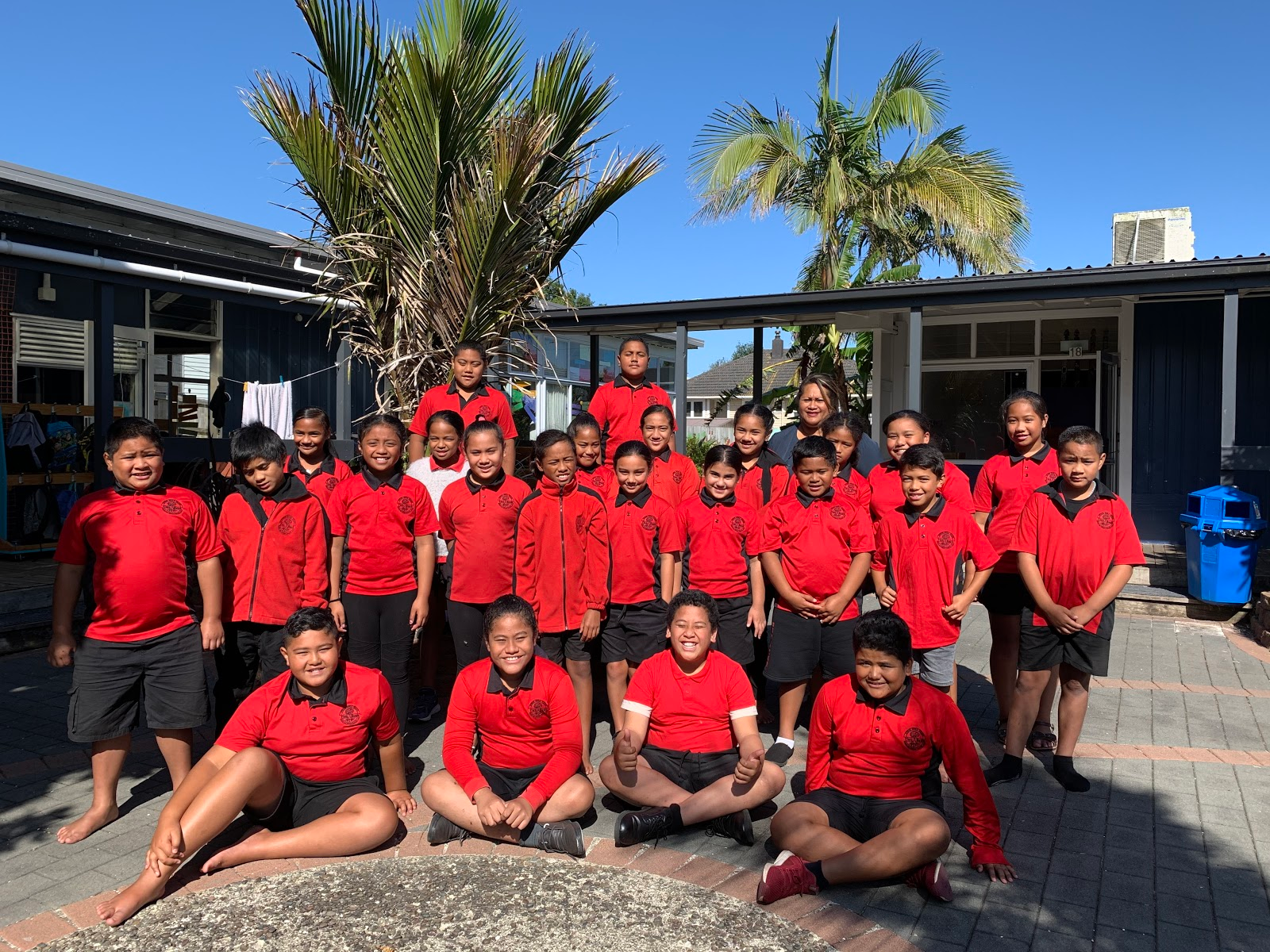 Talofa Lava,
Welcome to Room 16 webpage. We're the 'UNSTOPPABLE YOUNGSTER'.
We hope that everyone will enjoy the works shared by the Unstoppable Youngsters during the Distance Learning period. You will also find works from when everyone is back at school.
Fa'afetai Tele Lava!
Mrs. Fonohema
O Tamaiti o le Potu Sefulu ma le Ono, faamanatuina o le Gagana Samoa Vaiaso, 2020.
(The Children of Room 16, celebrating the Samoan Language week, 2020.)
| | | | |
| --- | --- | --- | --- |
| Your browser does not support HTML5 video. | Your browser does not support HTML5 video. | Your browser does not support HTML5 video. | Your browser does not support HTML5 video. |
| Your browser does not support HTML5 video. | Your browser does not support HTML5 video. | | |
Term 2
Distance Learning Shared Works
Week 1
In my bubble
In my family household, there are six people, two dogs, and four tropical fish. There are my two older brothers Cameron (14yrs old) and Cheydyn (18yrs old tomorrow); my almost-two-year-old sister Bluejay, and my parents Jay (Dad) and Jo (Mum).
During the lockdown, I have been doing school work that Mum has given me to do from the last term, reading books and stories on my kindle. We have played board games and card games, watching movies and I sometimes ride my bike around our street. It is easy to do because we live at the end of the cul-de-sac and it is easier to follow the lockdown rules of social distancing and staying in my area.
My Mum is at home with me and my siblings while my Dad and brother Cheydyn are still working.
My Dad is the only one who does our shopping and while he is at the supermarket, he does the shopping for my grandma too, that way she stays home and safe.
We watch what we eat during lockdown to make sure our food lasts because Mum and Dad say that some things are hard to get at the supermarket.
By Nivara Pelesitama
What I and my family have been doing throughout the lockdown.
So what we've been doing is that we always go for a morning walk just to breathe the fresh air and get fit and we would always bring a ball to play soccer. We always bring back timber/stick to make a fire for a lovo/hangi which is a traditional way to cook food so you don't have to cook on the stove. My parents tell my siblings and me that we always have to go for walks every day but we don't go when it's raining. I'm always glad that we didn't go for a walk which meant I was lazy.
Another activity we do is Roleplaying. My dad always asks us to roleplay in a story. The first role play we did was the Giving Tree and we had to choose our acts and try to memorize the story. It was tough but we ended doing an okay

play.
Thirdly, is learning the languages, Samoan and Fijian Indian. This is because I don't really know that much of my parent's languages. So my mum would teach us Samoan and my dad would teach us Fijian Indian. I'm always getting better and better in both languages every single day. Our parents are our teachers for the language, they would even ask the meanings for in Samoan and Fijian.
Fourthly, we go in the afternoon and play soccer but I'm not a professional soccer player. It's frustrating for me. I'd always be raging every day because I don't have the skills and attitude to play soccer and because someone would make fun of me and laugh at me. But I always cool down and ignore them. That's how I can improve every day.
By Raj Kumar
My Bubble
I have 10 family members in my bubble. I have my mum and dad with my brother(12), little sister(2), my 2 aunties, my 2 cousins, and also my Great Grandpa who does his morning prayers every single morning.
My aunty is an essential worker who is a nurse and is currently helping at the Otara center testing for the coronavirus. She is very careful when she comes home, to make sure we are all safe.
I have had so much fun in my bubble, I baked my Nana a chocolate cake and delivered it with my Dad, I was so happy to see her but we were not allowed to go near her which I was sad.
We have done some cool things at home including drawing outside with outdoor chalk, boxing, and tik tok dancing.
My Aunty also set up some fun games and then we had a fun Easter hunt around the house.
I hope all my classmates are safe and well and hope to see them soon.
By Kahsidy Tapumanaia
Life in lockdown….
KiaOra, Talofa, Malo e lelei, fefe hake and greetings.
During this four-weeks lock-down, I have been learning how to make pancakes, brownies, chocolate muffins, and pizza. Before 5 pm every day we do our fitness called Spell your name workout and one lap around the house after each letter workout or zuu fitness which is
A - 10 push-ups , Zuu fitness
D - 20 burpees, 30secound Frog squats
E - 10squats, 30secound Bear crawls
N - 5 sets of stairs, 30 seconds polar press
A - 10push ups, 30secounds Gorillas
L - 20 squats, 30secounds Kick sits
U - 15 squats, 30 seconds Crab walk
A - 10push ups,
L - 20 squats, 5x sets of 3min workout,
U - 15squats 30 seconds rest in between each set
During the day, I spend time with my family doing all sorts of sports, eating and watching my favorite movies, playing cards, and playing monopoly too. Sometimes I draw something like Bart Simpson, a cup and a big fat panda and other stuff. We have also been doing some activities like spelling and math activities so we can become smarter. I was struggling at the start but now I am getting better at doing my additions & times tables which I am happy with.
It has been fun in my bubble.
By Aden Popata
Other Activities
Awesome works from Raj Kumar.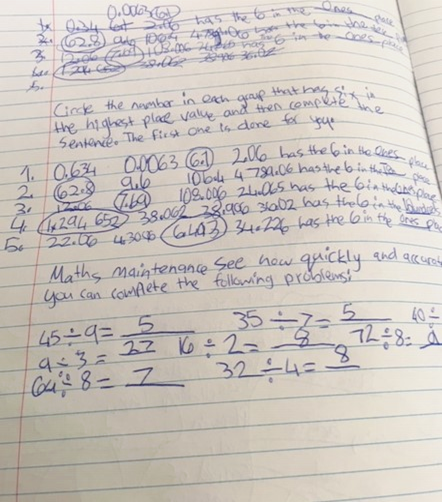 From Siaosi: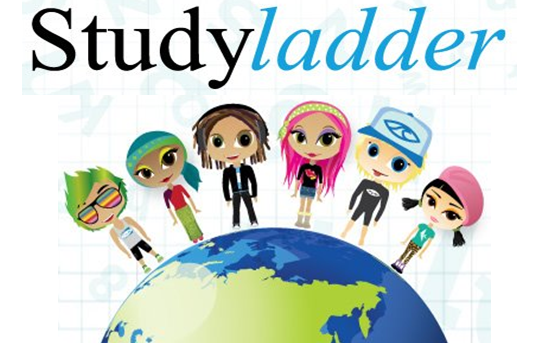 Week 1 was basically just me going on the study ladder to do maths or reading or science since I didn't have a Chromebook around that time.
I would usually do maths then spelling after a few hours. During reading/spelling time the activities I did were corrections of misspelled words and would do games like World Series, adding vs a friend or study ladder AI and spelling bee. For reading I read a story about tips and tricks, about what you need for trips to forests and what to be aware of.
Week 2 Shared Works
On Friday night (17.04.20), My Mum and I cooked dinner together. I got to choose what we were having and I call it OUR MINCE BOLOGNESE.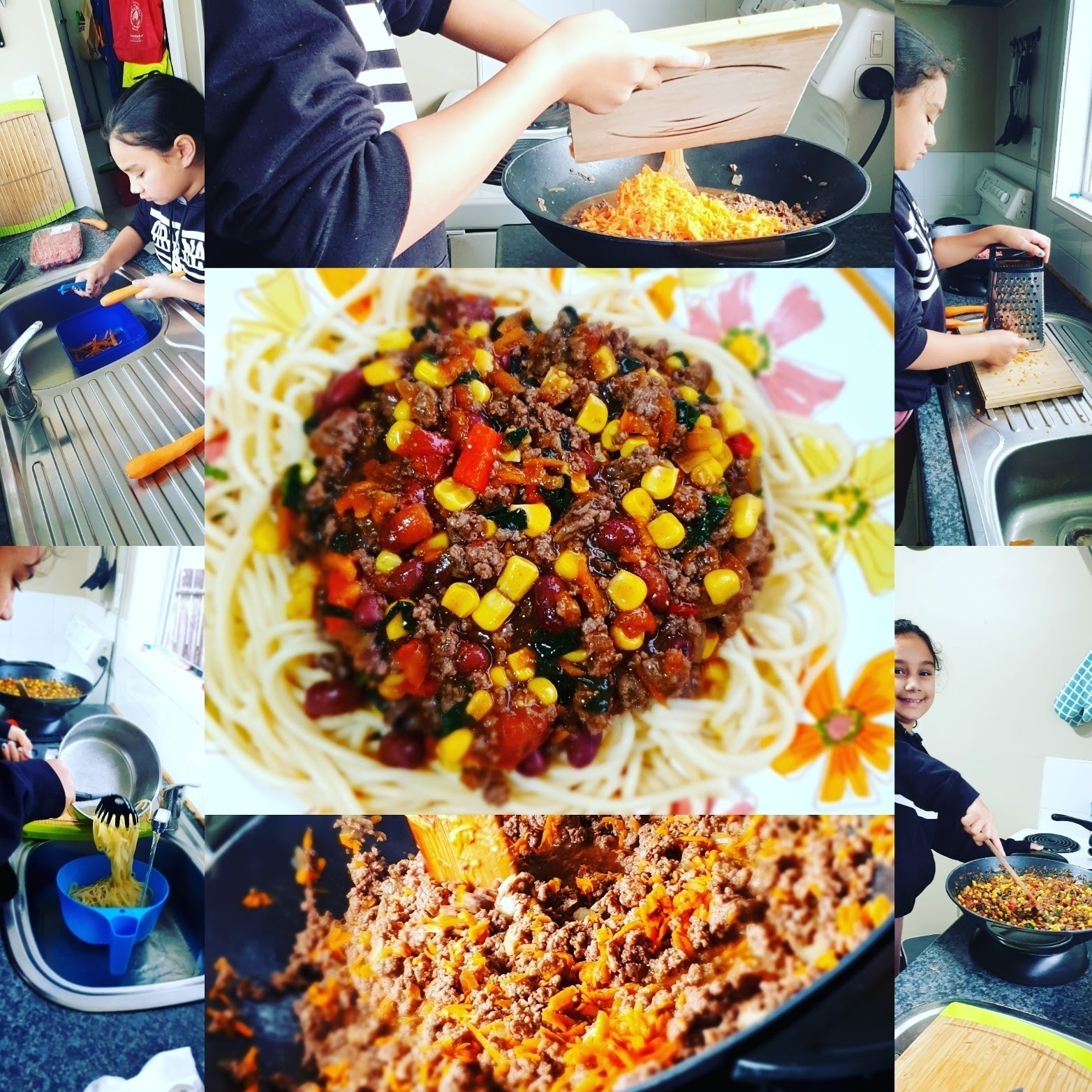 We started off with browning the mince and adding finely chopped onion and stirred garlic and ginger into the mince. While my Mum was doing that, I was preparing the carrots. I peeled them, washed and grate the carrots, and then added them to the mince.
My Mum prepared the other vegetables while I cooked the spaghetti pasta.
Once the spaghetti pasta was cooked, I drained it and rinsed it ready to serve on the plate.
By the time this was done, our mince bolognese was cooked.
On Saturday morning, I helped my Mum with washing our windows after we did our normal clean up.
I got a bucket of soapy water, washed the windows with a mop, and then used a window squeegee to blade the water off the windows.
On Sunday morning, My Dad and I worked on a bike together because I am too big for my old bike. Dad adjusted the gears and the seat so that I could fit the bike properly. I helped my Dad with my new bike, I turned the pedals for him so that he could oil my chain and then clean the excess oil off my chain. Daddy showed me how the gears on my bike worked and how to change them. Once we were done, I went for a ride on my bike.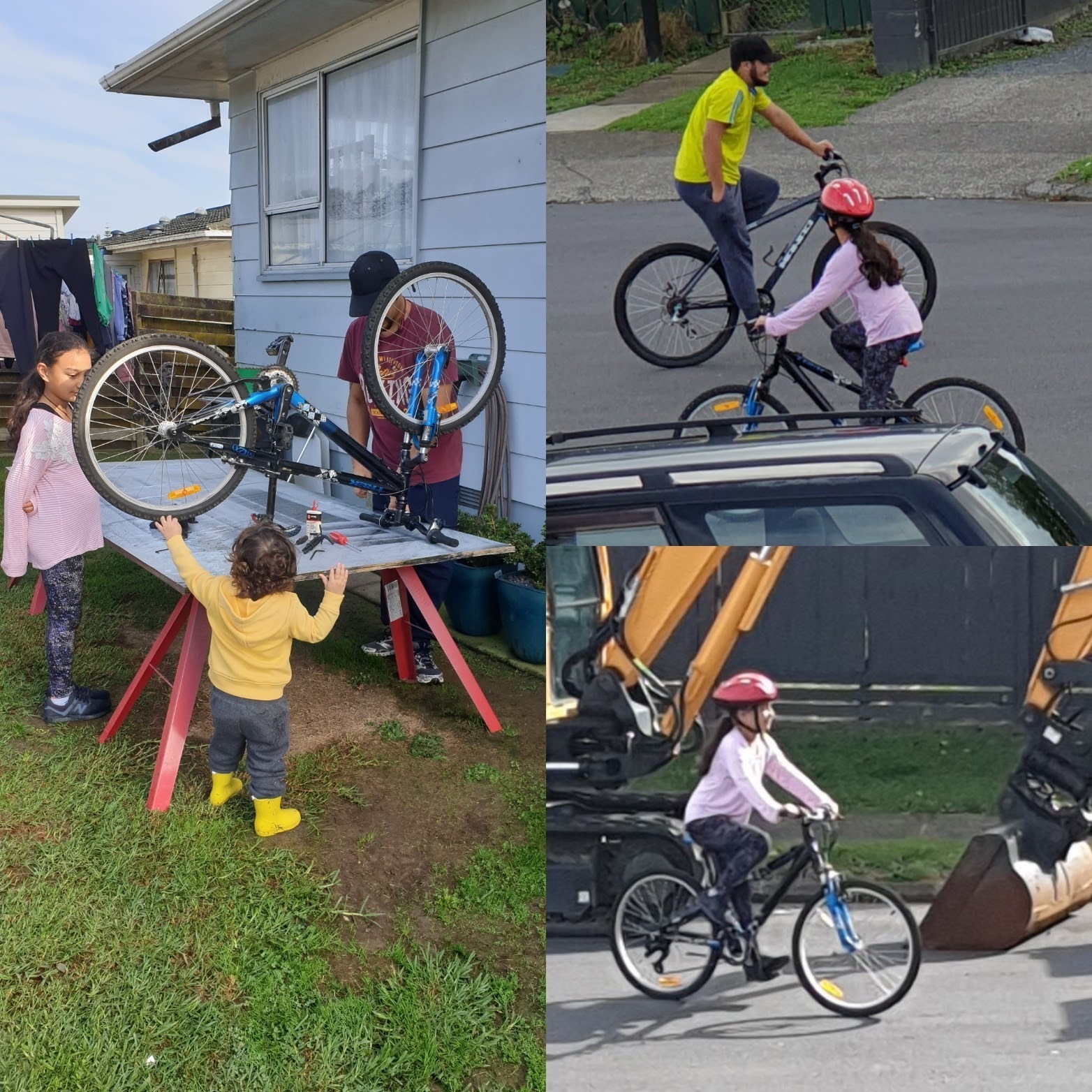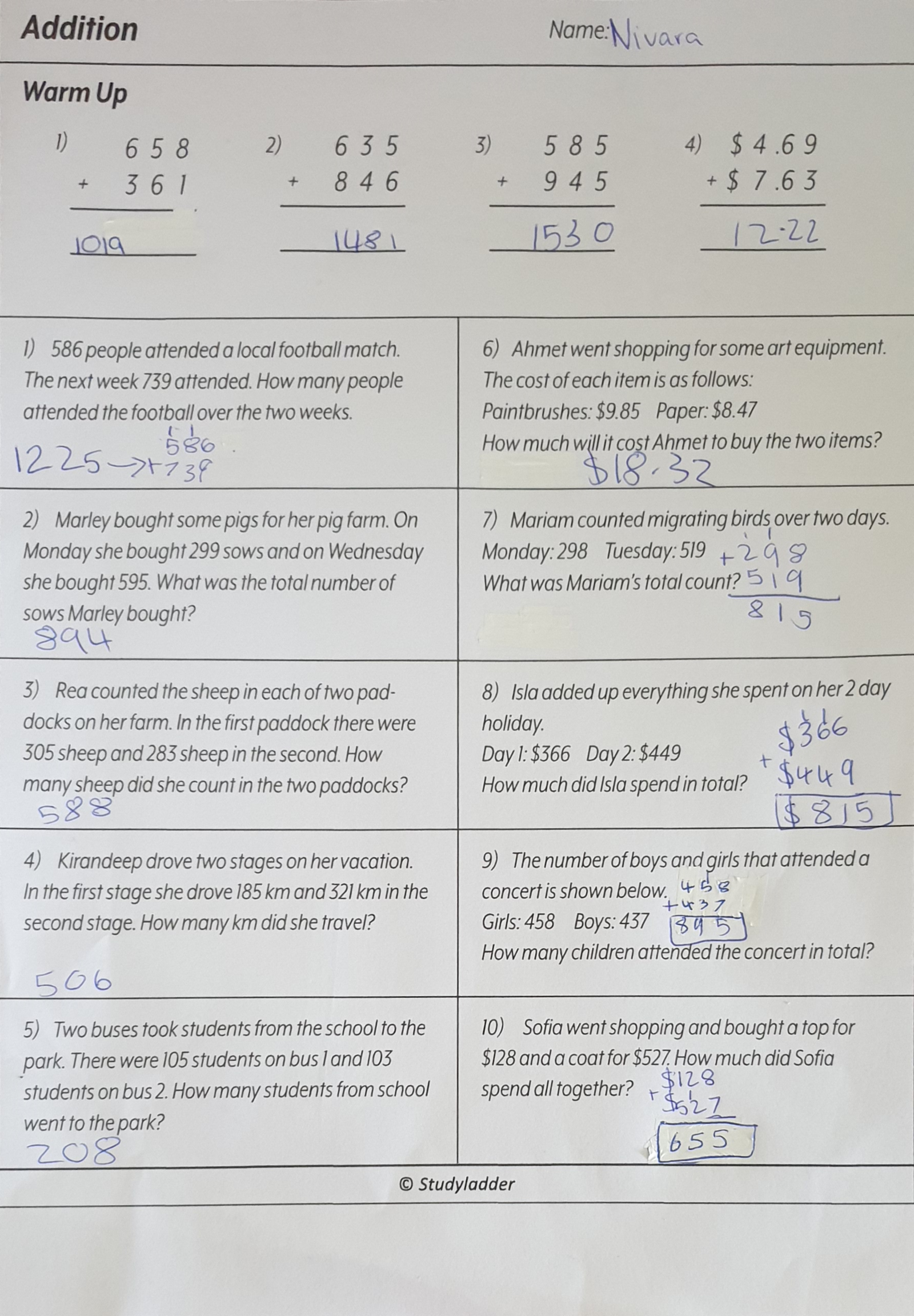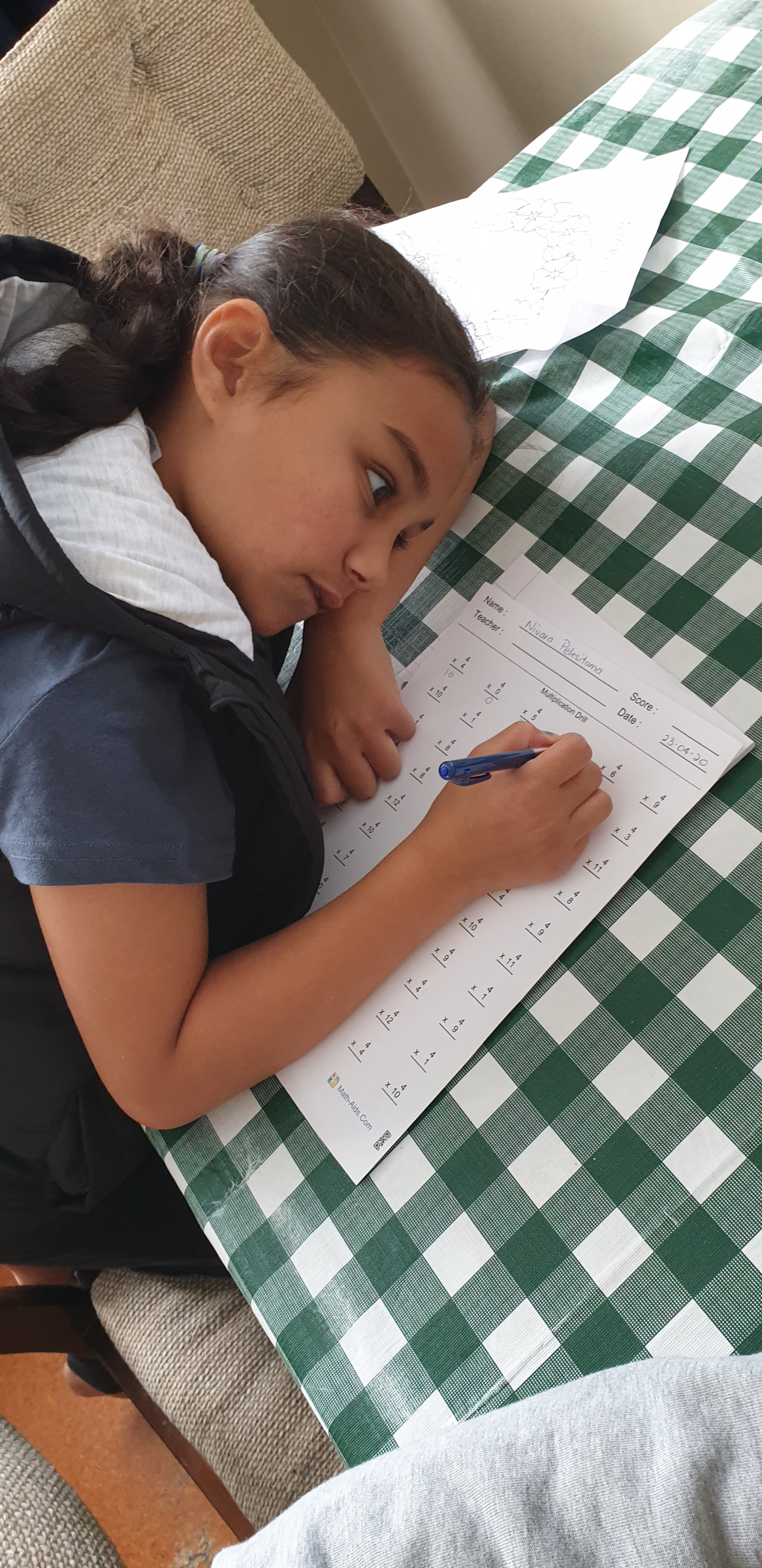 By Nivara Pelesitama
From Siaosi Talakai
My chores haven't changed that much except for vacuuming because I have to do it more often. I am doing the vacuuming more often because my parents usually do it when I'm at school. I usually do the vacuuming around the time before dinner or when the dining table is messy.I do this because it's the easiest chore other than laundry.
The Time I Showed Kindness
The time I showed kindness was when Pakofe got angry at someone and when the duty teacher went away after telling him to go play with a friend to calm down I asked him to cheer him up by having a race and he ended up beating me by a tiny bit.
10 Things I'm thankful for.
1.My family.
2. Having a school with Chromebooks.
3. Having enough money to buy food.
4. Not having symptoms of COVID-19.
5. Having work sent from school.
6. All the certificates I got.
7.For not being sent to the hospital during the pandemic
8.For not being homeless
9.For the opportunity to study from home
10 Having hard-working siblings.
Picnic
Food: burgers bananas, sausages, bacon, eggs, and toast
1230pm
If I will meet an alien, the lessons I will teach will be way harder than I would probably think of.
1. You have to try and teach him/her [if aliens have genders] how to wash his hands, how to play sports, and other stuff that the average human does. How would I teach him though? Is there an alien translator out there? Then again you never know, aliens might do the same stuff as humans.
From Olenda Lefao
Distance learning week 2
Physicals: Went for a walk
Morning: Whakawhanaungatanga:
Create a menu
Breakfast-Toast, Bacon and egg, Pancakes and cereals
Drinks:Water, Coffee, Tea, Milo and hot chocolate
Lunch:Chicken salad, Garden salad and Snacks
Drinks:Fizzy, Juice and water
Dinner:Pasta, Chicken and Soup
Drinks:Ice water and Juice
Arohatia:
I went outside and started clapping for all NZ Essential workers for a minute
Morning Tea: Help clean the house
After morning tea:
Manaakitanga:
Waved to 5 people that were walking
Atawhai:
Send my friend an email of how she is doing and what i've been doing during the lockdown
Lunch: I was cleaning my parents room and they were happy
Tu pono:
I started to design a room that i WISH i could live in and it has its own gaming room, bathroom and a TV
Mahi ngatahi:
Made a list of what i could do outside
Physical activity:
Played captains coming and Go for a walk
Last of all, practice school values at home:
Whakawhanaungatanga, Arohatia, Manaakitanga, Atawhai, Tu pono, Mahi nga tahi
From Alisi Talakai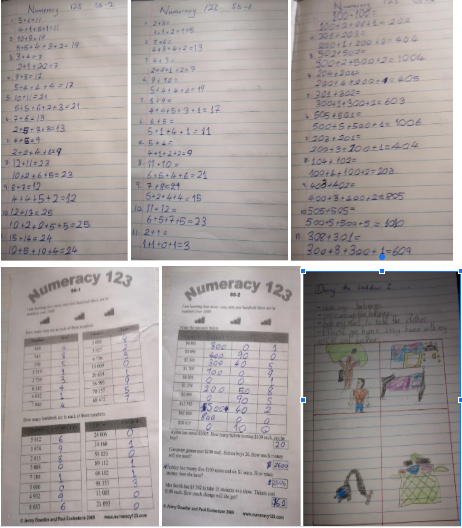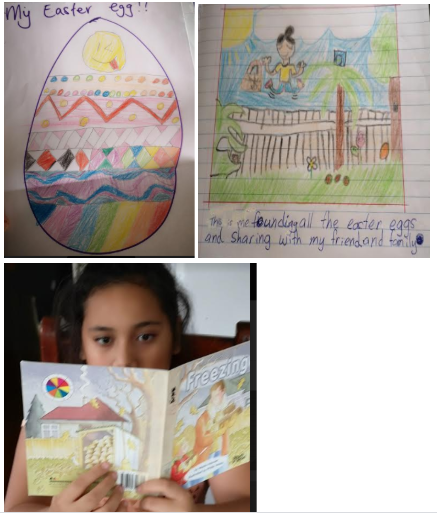 From Zaibunissa Mohammed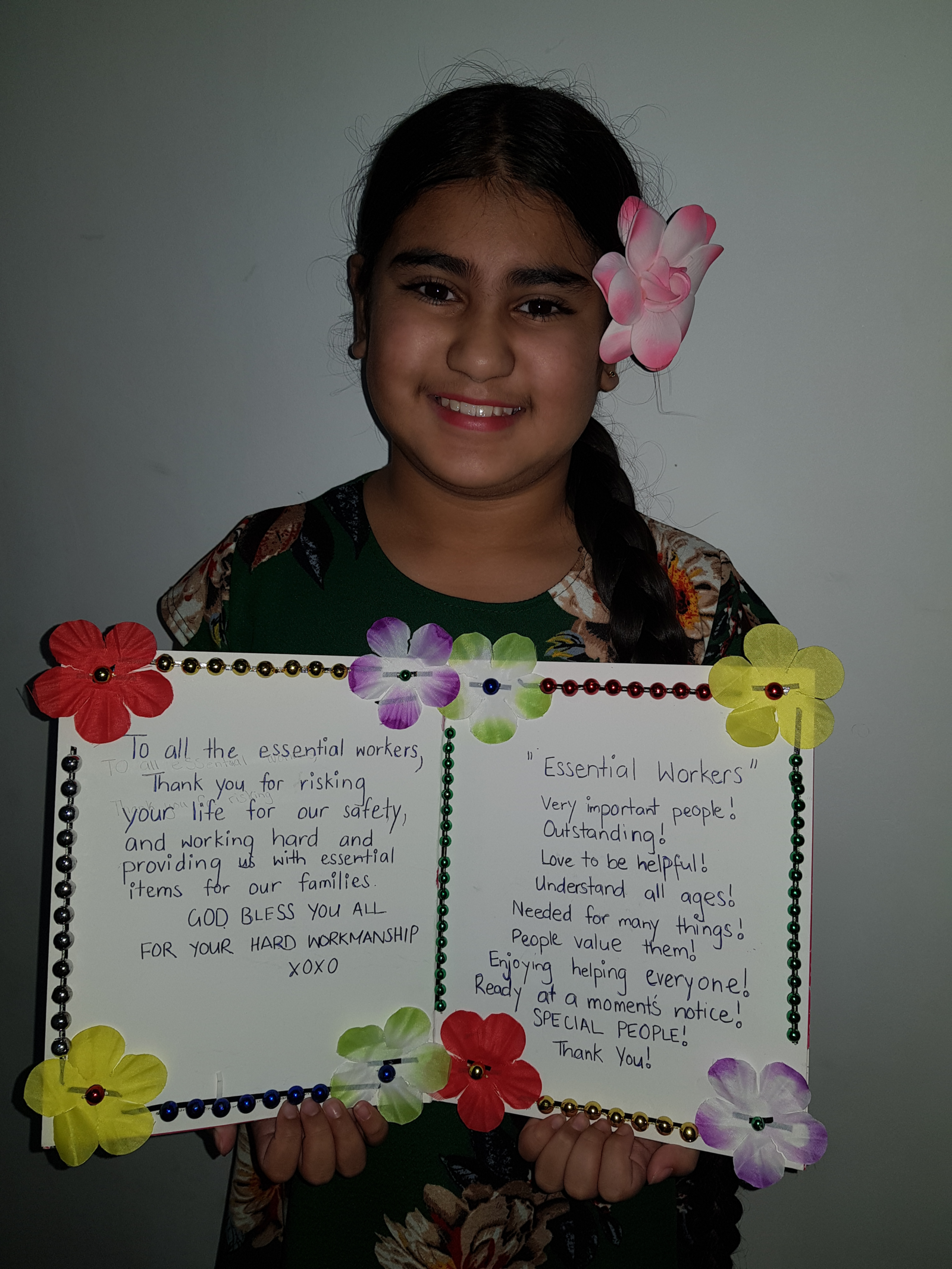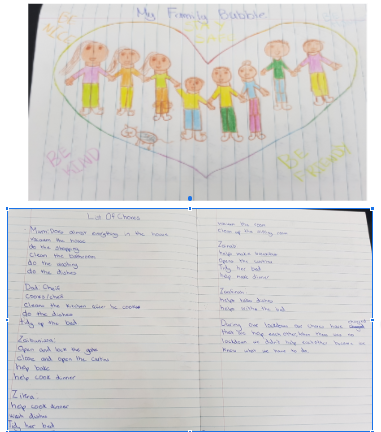 From Jamis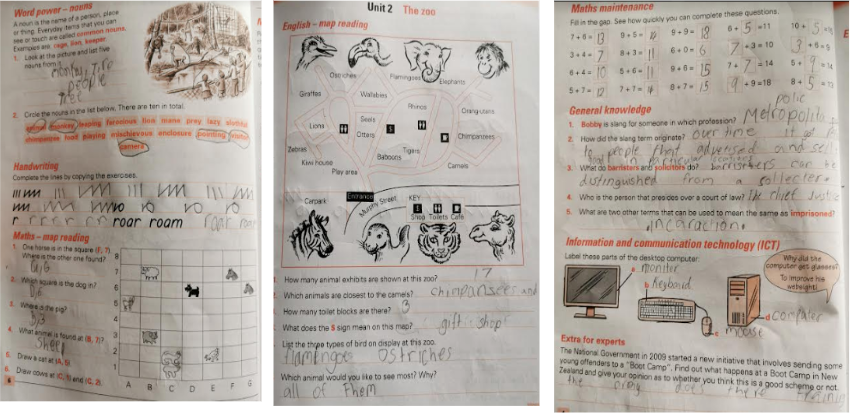 From Jovan:
In my bubble, I have my mum(Monique), my dad(Van), my
sister(Ava), and my brother(Jerome). My family is doing really well during this lockdown and I am having lots of fun doing activities with my mum and on other days, I do fun activities with my dad because my mum does home work.
Week 3 shared works
From Nivara: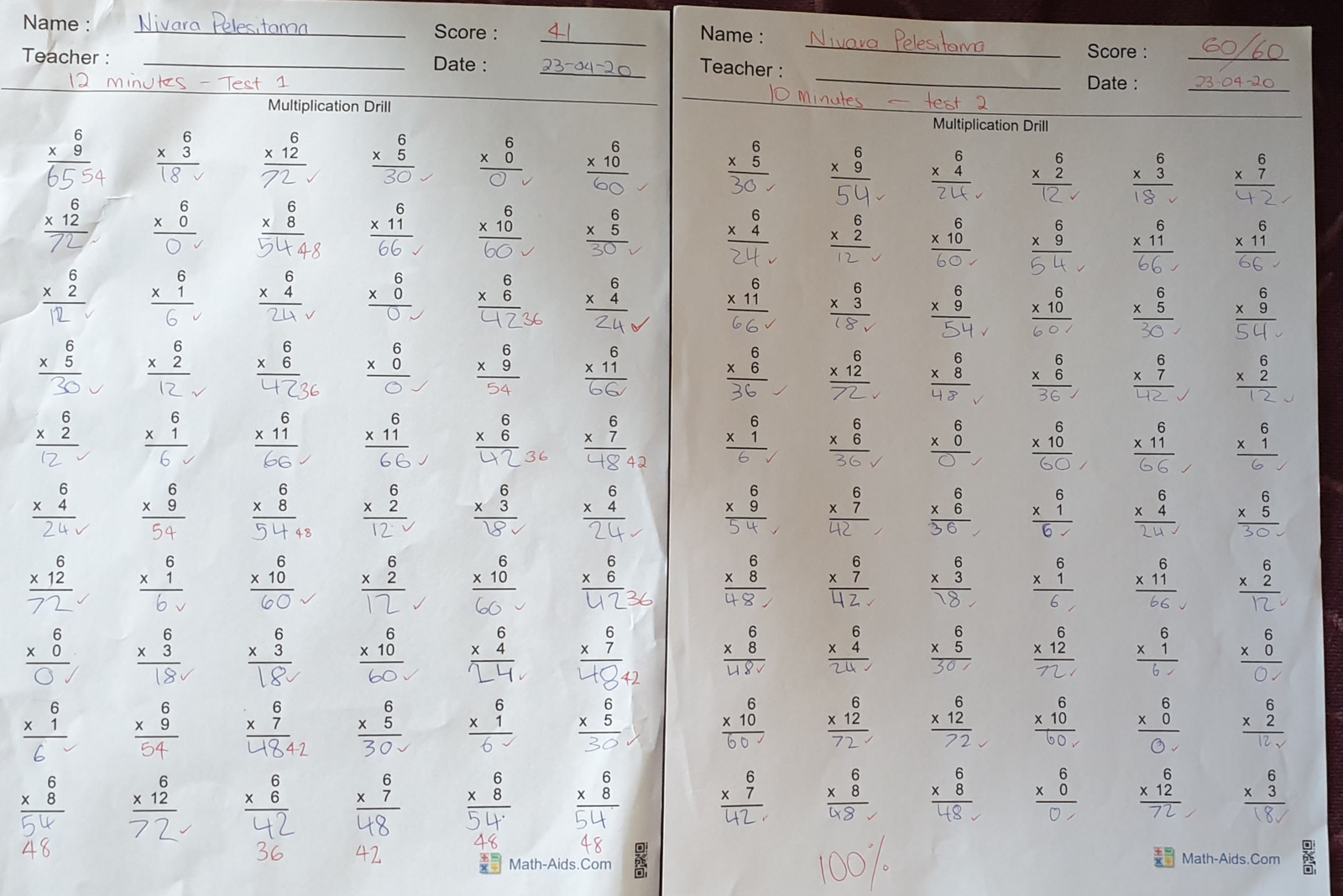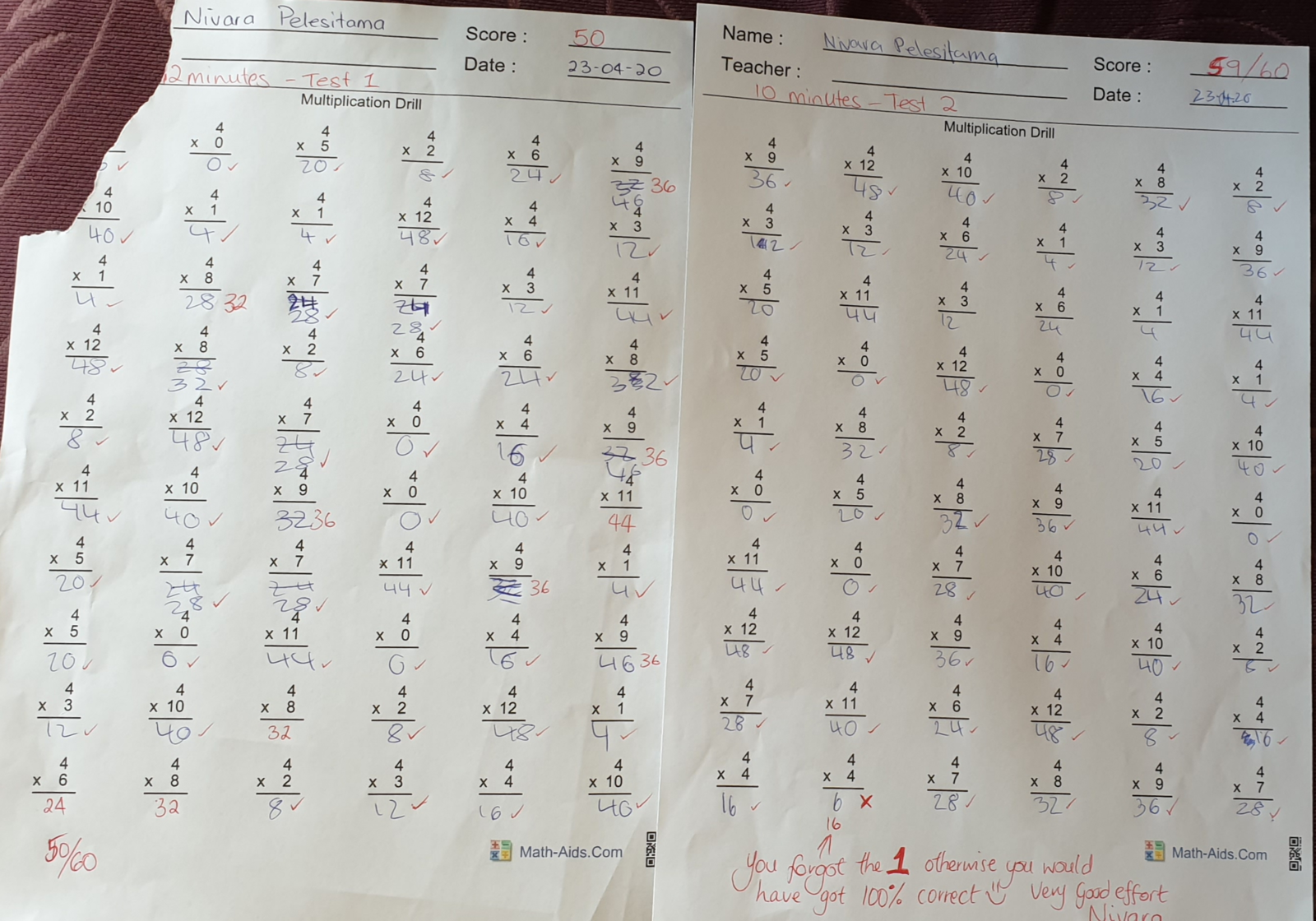 From Alisi: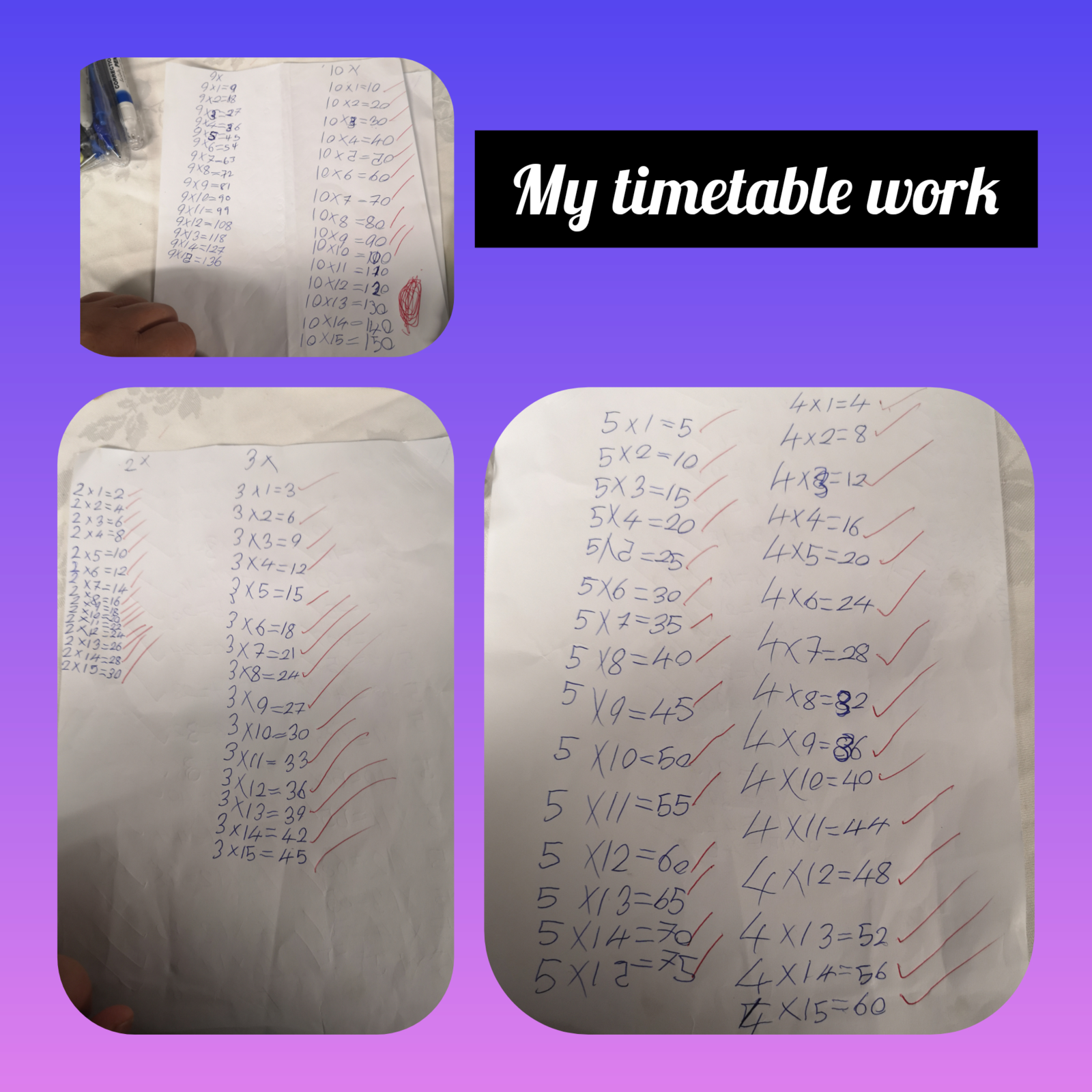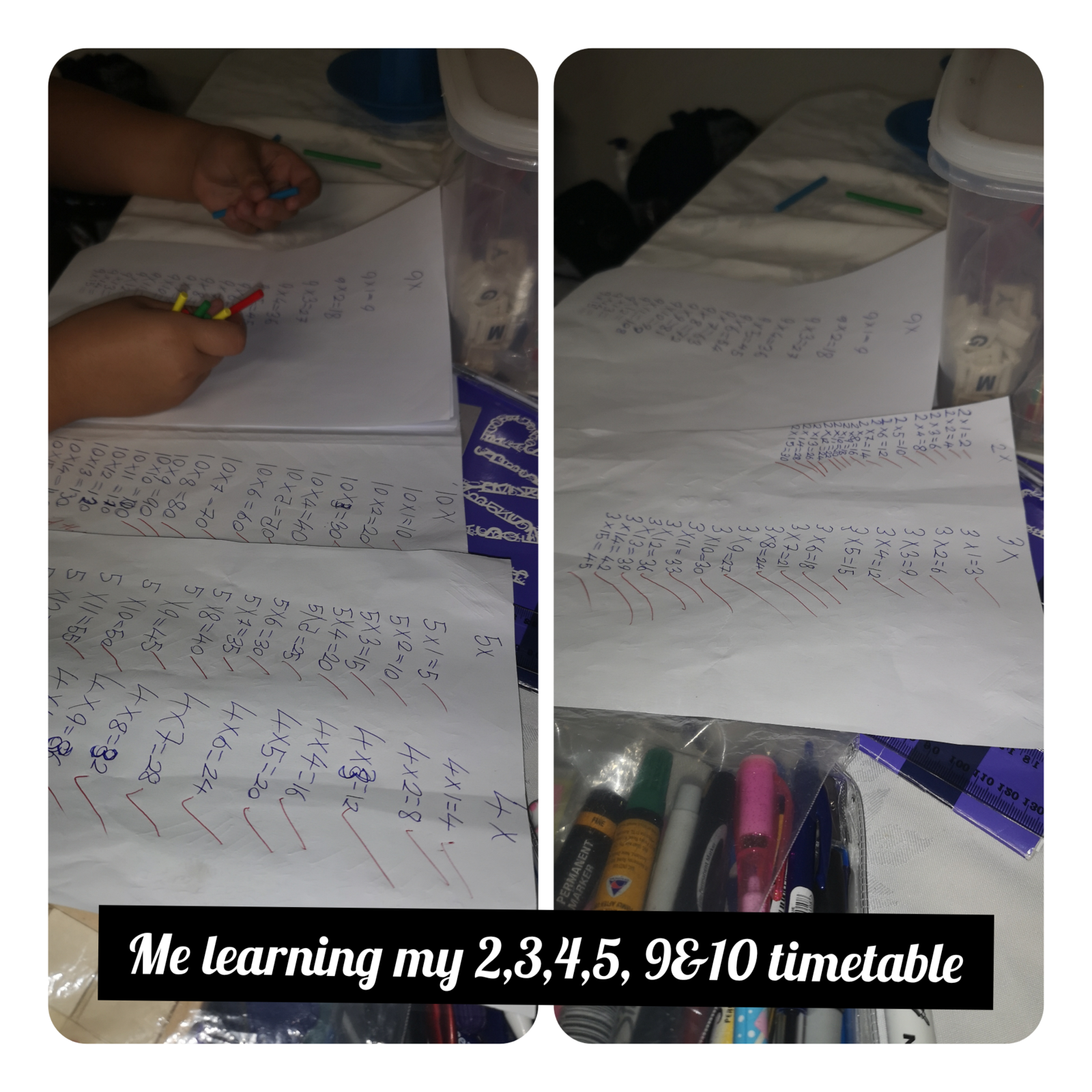 From Teysha
Dear Mrs. Fonohema,
What I have been doing in quarantine is going to my nana and papa's house and staying there for a few days. What I did there was playing Fortnite and dodgeball, hide and seek and tag with my brother and uncle. I went to McDonald with my aunties and we celebrated my aunt's birthday. She turned 26 years old on Thursday.
Week 4 Shared Works
From Jamis
Scaredy book
By:deven selet
and
Illustrator: kara kane
So there was a girl in a library with peaceful noise. It was warm and comfy safe and she was looking at girls skipping out the door. Then they had wonderful adventures and became friends. The little girl and her friends wanted to go have fun instead of reading peacefully and having quiet time so they did it but the live Book wanted to go so he moved a couple of times and then he thought about coming close. But the book had a brain that reminded himself that the others came back creased. So then when they came back one of the other little girls' friends never returned on the adventure. The book wanted to go on the trip so it could sit on the chair and get sunlight on its pages but he was playing with the ball in a warm cozy and comfy library. And the library was Emma's favorite place to be because she likes to read books and also likes adventures and she liked rescuing people and making them feel better like a giant and that was her lifetime that's what she does.
Clark the shark being a hero
By: Bruce Hale
And
Illustrator: Guy France
So there was a submarine underwater and it was actually a school bus submarine. And then there was a boat with an octopus and fish going into the boat because that's there school and then they were learning until the big shark came and then he told everyone to go out the school but when he was getting out then school he ran cause the shark was after him and he ran but when he turned around he'd he knew he always wanted to be a hero so he ran straight head to head then kapow!!!!!! down goes the shark and then knows when he punched the shark he got and had the best day of his life because he officially became a hero in the end.
Superhero BatCat
By Satoshi Katamura and he's also the illustrator
So this one late night, there was a witch sneaking quietly into a little boy's room and she sneezed and the boy woke up in a frightening way. So he got up and ran to his parent's room and then when he told his mum until the cat himself jumped and then kaaaaa!!!!!! Pow!!! Down goes the witch. Do you know the next day, they went out and then there was a robber who was robbing people's food. Superhero cat never knew until he heard someone screaming because their food got stolen so he went left to right then he was running around him so that made him dizzy so then the family called the
police and they took him to jail and that's how he became the superhero BatCat.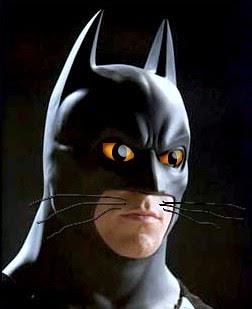 Jamis
From Siaosi Talakai
Week 4 Weekly Quiz Answers
Air New Zealand recently celebrated 80 years

They are launching a new virtual series for small businesses.

It is false that google reported its strongest revenue growth in nearly 5 years.

Princess Beatrice is the member of the royal family who cancelled her wedding because of COVID-19.

It is false that the sky city fire was caused by an inexperienced worker.

Sea turtles are the sea animals who like the smell of plastic rubbish.

Prince Harry recorded a special message to celebrate 75th anniversary for THOMAS THE TANK ENGINE.

The streams in the area smell like dead eels and sewage

23 people were arrested for stealing 112 rental cars

The coffee shop is using a toy train as their contactless way of serving coffee

Luna is doing a chicken manure for the festival

Whittakers is the most trusted NZ brand.

80 percent of New Zealand businesses are operating

His son was born last week.

Pupu springs is in Golden Bay.
By, Siaosi Talakai
Week 5 Shared Works
From Persyah: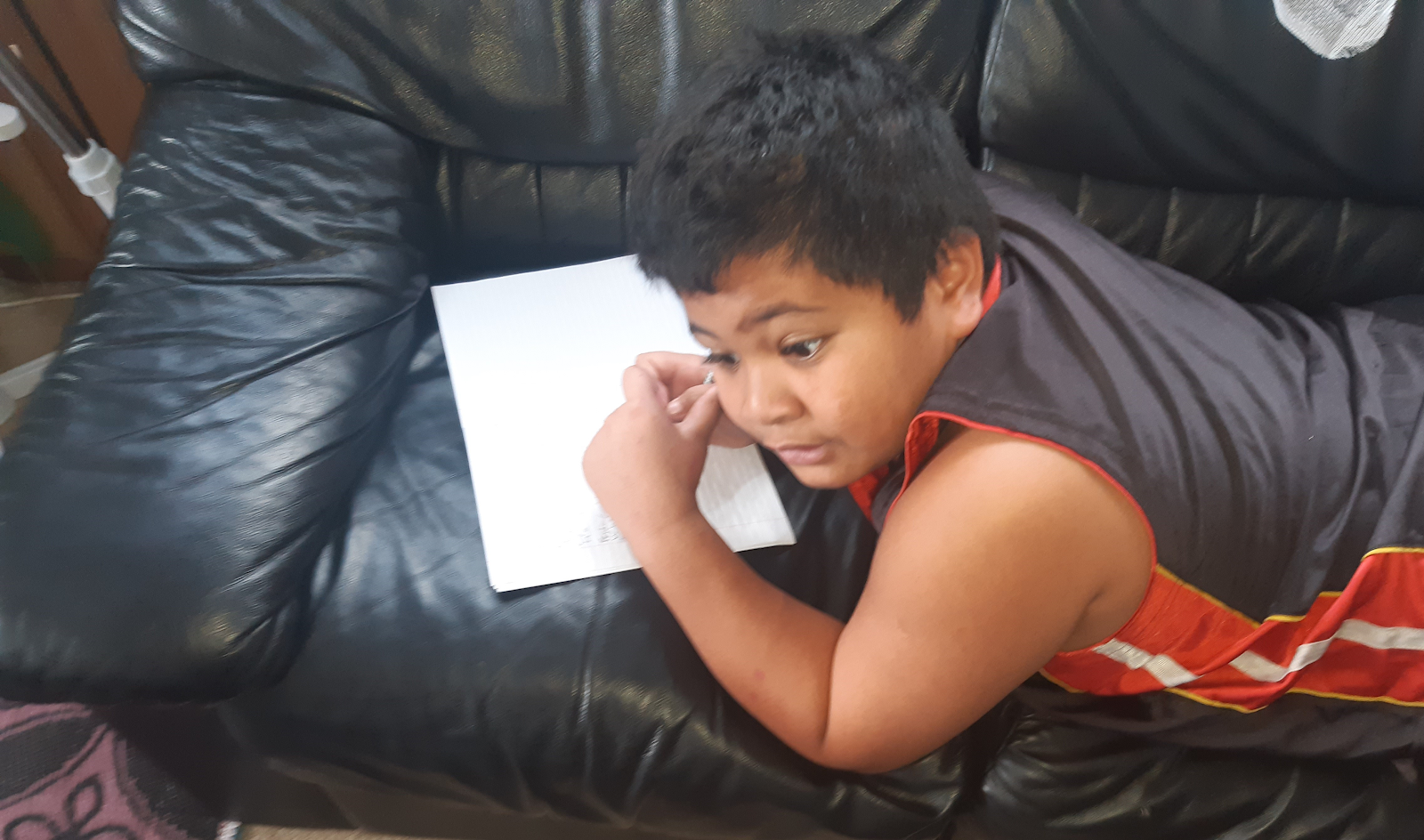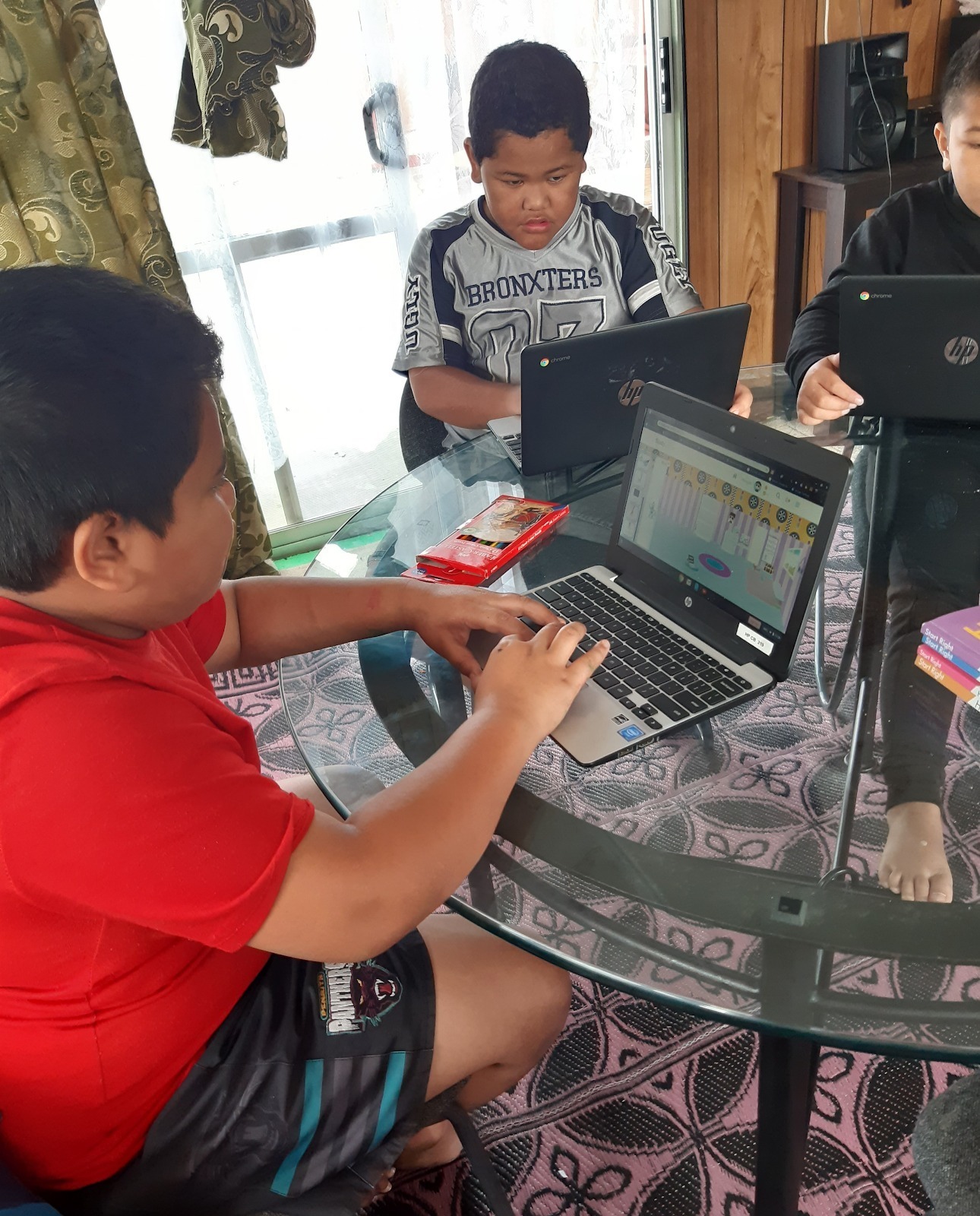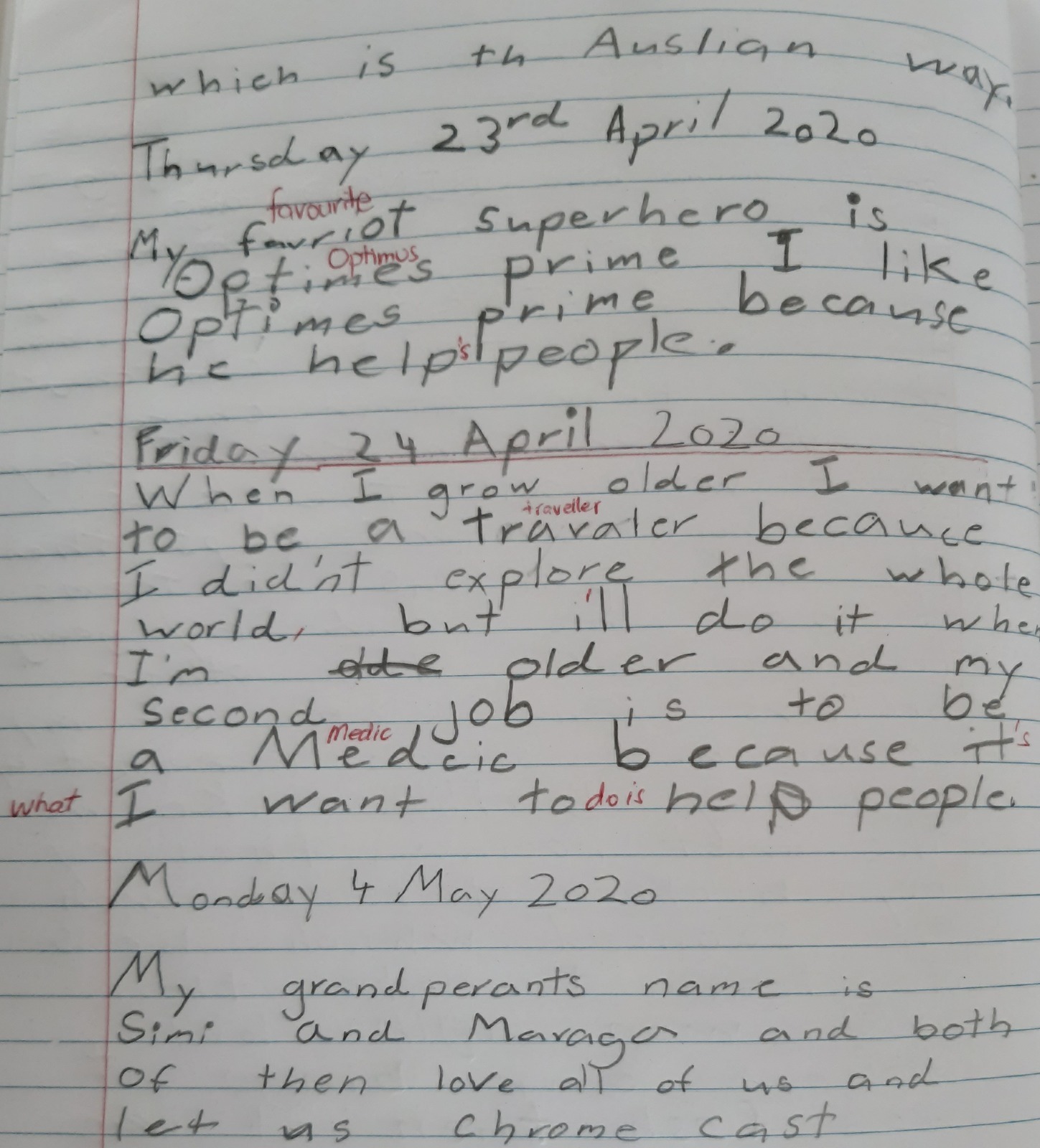 From Siaosi Talakai:
Title : Coronavirus Fighter
New Vocabularies and their meanings
Microscope
Guess: scope to see small thing
Dictionary: Microscope is an instrument used to see objects that are too small to be seen by the naked eye
Sentence - We can see coronavirus from a microscope because it's really small.
Symptoms
Guess:The unusual feelings you have when you're sick.
Dictionary:a physical or mental feature that is regarded as indicating a condition of disease, particularly such a feature that is apparent to the patient.
Sentence -The most popular COVID-19 symptoms are dry cough and fever.
Diagnose
Guess:Nose disease
Dictionary - identify the nature of (an illness or other problem) by examination of the symptoms.
Sentence -Hundreds of doctors diagnose people with diseases.
Pharmaceutical
Guess: Type of medicine
Dictionary: The pharmaceutical industry develops, produces, and markets drugs or rugs for use as medications to be administered (or self-administered) to patients, with the aim to cure them, vaccinate them, or alleviate the symptoms.
Sentence - I hate taking pharmaceutical stuff because of how bad it tastes.
Company
Guess: business
Dictionary meaning: A commercial business
Sentence - Microsoft is a very well known rich company because it has made video game consoles like Xbox 360 and Xbox One.
Medication
guess:Medicine
Dictionary meaning:Drug or other form of medicine that is used to treat or prevent disease
Sentence: There is no medication for COVID-19 since it has been a virus that was found in late 2019.
Ceaselessly
guess:hardly
Dictionary Meaning: continuously without an end
Sentence - I ceaselessly do work all the way until three o'clock in the afternoon.
Course
Guess:Stuff you do to help u get better.
Dictionary: An online class is a course conducted over the Internet. ..
Sentence: My brother has to do online courses because of coronavirus and the restrictions.
Frequently
Guess:Nonstop
Dictionary:regularly or habitually; often.
"they go abroad frequently"
Sentence: I go to school frequently so that I could learn new things.
6 feet
Guess:2 metres
Dictionary:1.8288 metres.
Sentence: We have to stay 6 feet away from people to keep us safe from the virus.
Week 6 Back at school
Room 16's Window to 2020 Lockdown.