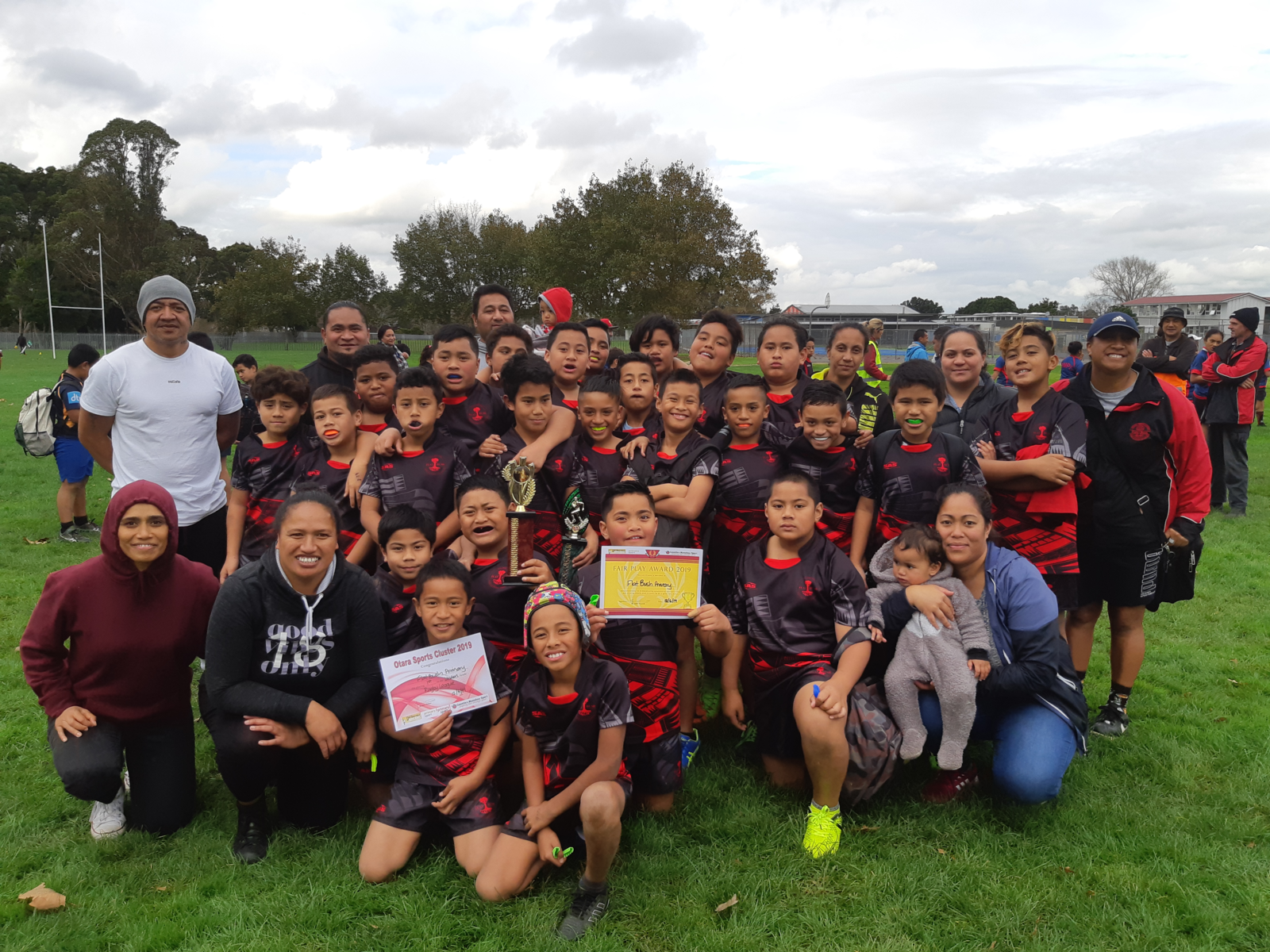 Welcome to Flat Bush School, home of the FBS Learner
Flat Bush School competed in the Ōtara Interschools tournament at Ngāti Ōtara Park on Wednesday, June the 12th. We had our Open Weight and Under 45kg Boys teams in action.
Our Open Weight finished as Runners-Up and our Under 45kg team cames 1st, winning all of their games and only conceding one try in five games. We also won the Fairplay Award for the tournament.
Through winning the Ōtara Interschools our Under 45kg team will head to the Auckland Champion of Champions tournament in Term 3.
Thank you to all of our awesome coaches and to our FBS whānau who came out to support both teams.
Flat Bush Forever!!