Welcome to Flat Bush School, home of the FBS Learner.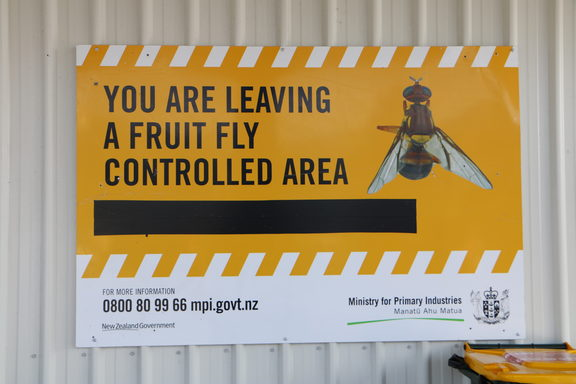 Fruit Fly Information update.
There has been a lot of media coverage of the discovery of a Queensland Fruit Fly in Ōtara.
Our school is classified as being Zone B.
The latest information with all whānau from the Ministry of Primary Industries is;
Field crews have been busy setting up a field headquarters and placing traps.
As of 1545 hours on 22 February, 104 fruit fly traps have so far been deployed in Zone A and 125 in Zone B.
Additional traps will continue to be deployed into the zones over the next few days. Bin distribution is underway with 177 bins across the A and B Zones as of 1400 hours on 21 February.
Work will continue installing bins, road signs and distributing other information materials to the public
In Zone B
You must not move home-grown fruit and vegetables out of the Controlled Area. In other words fruit and vegetables grown inside the Controlled Area cannot be moved out of it.
You are free to move commercially-purchased fruit and vegetables (i.e. fruit and vegetables brought at the supermarket) out of the area.
Home grown fruit and vegetables waste and garden waste needs to be disposed of in Biosecurity New Zealand bins
There is also a contact number: 0800 80 99 66.
Please feel free to contact our school office if you require any further information.
Flat Bush Forever!!!